Nowadays, most companies focus on having a global presence. Due to the advanced technology and a more interconnected world,...

How to market a restaurant? Yes, it's a big question for restaurant owners nowadays. As the competitors are rising,...

"Active participation on LinkedIn is the best way to say, 'Look at me!' without saying 'Look at me!" ―...

Statistics say that 85% of businesses use video content as a marketing tool. And what about you? Do you...

Whether you're a solopreneur or the CEO of a multinational corporation, your business can always benefit from raising brand...

The tradition of doing business has been in a transition since this decade. With the development of the internet...

Email marketing is in demand ever since people come to know, but marketing and attracting the target audience. It...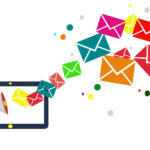 How do professionals manage to reach to our hearts with converting emails? Discover the 3 must-have tools you need...

Is your business online? Yes? Then, it would be best if you automated your marketing activities immediately. An incredible...