In a significant update slated for December 2023, Google and WhatsApp jointly announced alterations in the way Android users store their WhatsApp chat backups. Commencing from this period, these backups will contribute to the storage allocation within Google Accounts, encompassing the complimentary 15GB storage provided to every user.
This impending change contrasts starkly with the situation in 2018 when WhatsApp backups were excluded from affecting Google Drive storage. The deployment will commence in the upcoming month for WhatsApp Beta users, gradually encompassing all Android users within the initial half of 2024.
To ensure users get information, a notification banner within WhatsApp Settings > Chats > Chat backup will trigger 30 days before this transition. Individuals hitting their storage cap will be prompted to free up space, removing redundant items to facilitate uninterrupted backups.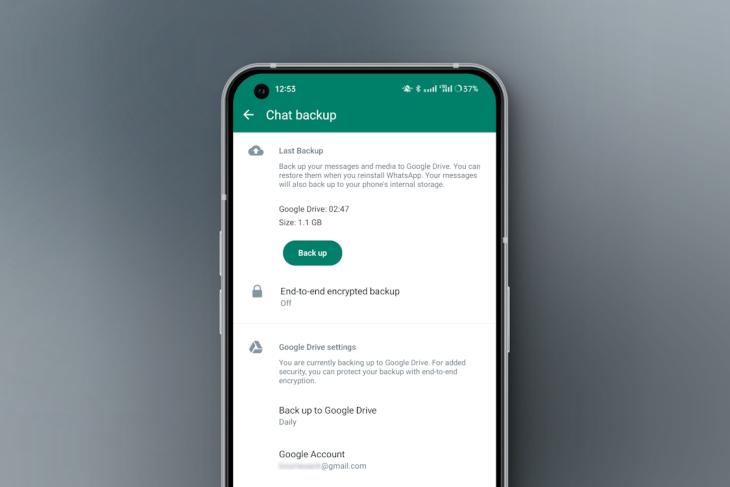 WhatsApp Chat Backups Impact Google Drive
For managing storage efficiently, Google has incorporated tools to expedite bulk deletion of images and other sizable files. Moreover, trimming items within WhatsApp can curtail storage usage in subsequent backups.
The alternative path is purchasing additional storage via Google One, starting from Rs 130 per month for 100GB, Rs 210 for 200GB, and Rs 650 for a 2TB plan. Eligible users will soon receive limited, one-time Google One offers while also being able to opt for annual plans. When the standard 15GB storage fills up, users will need to procure extra space on Google Drive to continue WhatsApp data backups.
These alterations exclusively impact personal Google Accounts. Google Workspace subscriptions tied to work or educational institutions remain unaffected in their storage quotas.
Strategies for Seamless WhatsApp Backups in Google Drive
This transformation aligns the Android experience of WhatsApp Chat Backups with other platforms. This previously privileged Android user with five years of exclusion from Google Drive storage limits an advantage not extended to iOS users.
An alternative solution exists for users averse to utilizing their Google account for Chat Backups. The WhatsApp Chat Transfer option facilitates wireless data transfer when transitioning to a new Android device, requiring Wi-Fi activation on both phones.
Assurances from Google suggest that the essence of WhatsApp backups remains unaltered, except for potential storage limitations affecting cloud data saving. Deleting WhatsApp data will similarly purge corresponding content from cloud backups, aiding in Drive space conservation.
Recommended:
Platforms for Selling WordPress Themes & Plugins.
Changing the Domain Name of a WordPress Website.