WhatsApp, owned by Meta, is introducing a new feature to safeguard users against unwelcome calls on their messaging platform. Silence Unknown Callers feature enables users to easily activate a setting that will silence calls originating from spam or bothersome callers. Such calls commonly originate from numbers not listed in a user's contacts. This feature aims to prevent disturbances caused by calls from unknown numbers. Users who opt not to enable this setting will hear their phone ring when they receive calls from any WhatsApp user, even if the caller is not in their contact list.
How to set up Silence Unknown Caller Feature?
Users can turn this option on by going to the Settings menu, clicking Privacy, and then to the Calls menu. After turning on the Silence Unknown Callers option, they will not get calls from unknown callers. Moreover, WhatsApp says these calls will automatically mute but still show over the notification bar or section. This helps users to check if that call is important or not.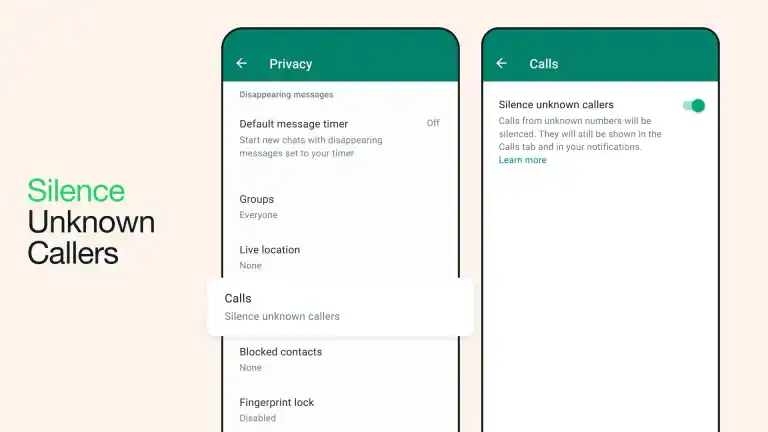 When you receive a call from an unknown number, your phone will display the number and show a message indicating that the call has been silenced, such as "silenced unknown number."
In the Privacy section, WhatsApp has also added a new tool to check your Privacy. This checkup walks users through a few steps to help them learn how to use different privacy settings. These controls include options like "Choose who can contact you," "Enhance privacy in your chats," "Control your personal information," and "Strengthen account protection." Users can change settings by going through this process.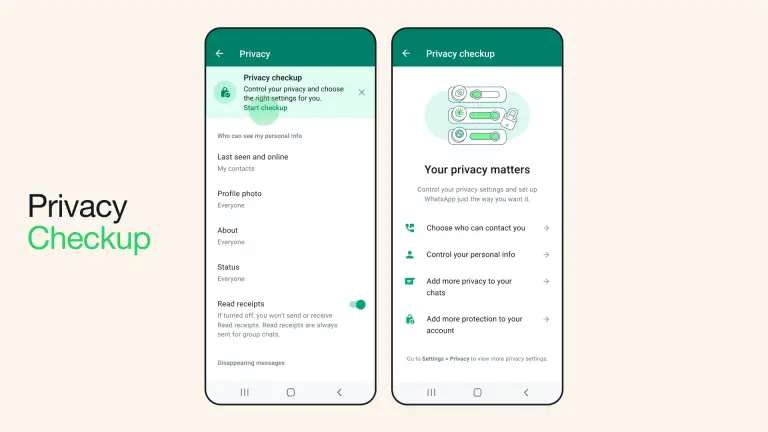 In the previous month, WhatsApp implemented significant updates to its back-end systems to mitigate spam calls from its users in India. The company announced that it had substantially enhanced its detection capabilities by utilizing machine learning technology. As a result of these improvements, WhatsApp anticipated a noteworthy reduction of approximately 50% in the number of spam calls experienced by its users in India.
Suggested:
Build Your Own Chatting App Like WhatsApp Clone.
WhatsApp Roll Out 'Message Editing' Feature to Modify Text Within 15 Mins After Being Delivered.
WhatsApp Will Soon Roll Out Screen Sharing Feature During Video Calls.