Wix has recently incorporated IndexNow into its services. It helps enhance the speed of search engines to index new content. This development is significant for many Wix users to boost their web traffic. In collaboration with Microsoft Bing and Wix users can get support for IndexNow. It is a forward-thinking initiative initiated by significant search engines.
Product Lead at Wix, Einat Hoobian-Seybold, expressed her enthusiasm about this integration, emphasizing that it underscores Wix's dedication to offering "ready-made, top-tier SEO solutions."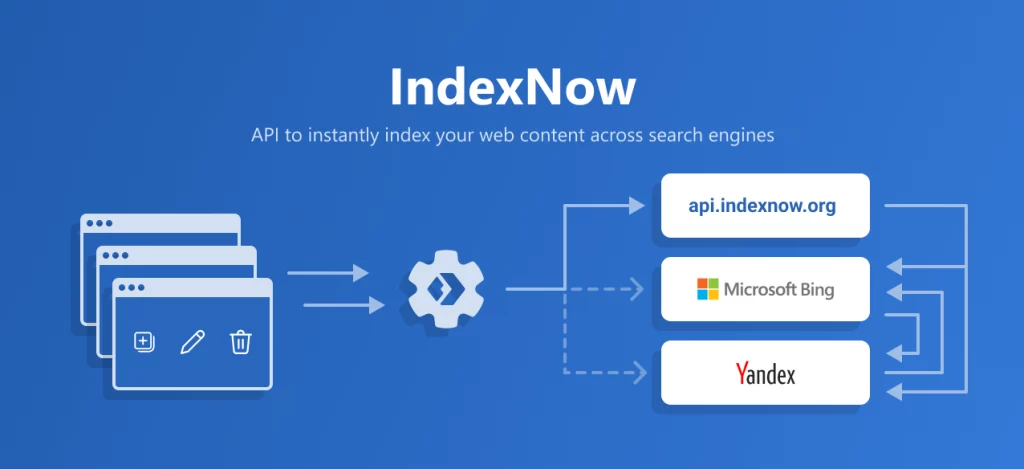 How Does IndexNow Work For Different Premium Sites?
IndexNow streamlines the usually laborious content indexing process for search engines like Bing, and Seznam.cz, Yandex, and Naver.com.
Traditionally, website owners depend on search engine sitemaps or crawling, which may be slower and, at times, less precise.
IndexNow simplifies this by allowing websites to send a simple HTTP request to inform search engines about any content changes, whether new content, updates, or deleted URLs.
Microsoft Bing and Wix assist companies in establishing a Digital Presence
Microsoft Bing's Principal Program Manager, Fabrice Canel, has hailed IndexNow as a groundbreaking development in the industry.
Currently, it boasts a user base of over 60 million websites, collectively publishing more than 1.4 billion URLs every day. Impressively, reports indicate that IndexNow is responsible for 12% of all newly-clicked URLs in web search results, underscoring its effectiveness.
Both Microsoft Bing and Wix have high expectations that this new feature will significantly benefit Wix users in their efforts to expand their business endeavors and online presence.
The integration doesn't demand extra efforts from SEO professionals or premium website owners, rendering it an uncomplicated tool for immediate content indexing.
This joint effort by Wix and Microsoft has the potential to transform the speed at which businesses respond to online market shifts, particularly those that heavily rely on their SERP rankings.
Recommended:
Microsoft's Earnings Call: AI Advancements in Search & Ads.
Microsoft pubCenter for Website Monetization.