Once viewed with skepticism, artificial intelligence has shed its ominous image, fueled by media portrayals like the Terminator. Now, that tech is more accessible, the best AI system plays a crucial role in personal and professional spheres.
Curious about AI? Simply put, it's software enabling computers to handle tasks that typically need human smarts. Embracing these programs doesn't just simplify your life; it also deepens your understanding of yourself and the world.
In today's world, we aim to work smarter, not harder! That's why we've crafted a handy guide featuring the top 13 AI programs perfect for businesses, individuals, and developers.
Google Cloud Learning Machine
Google Cloud Learning Machine is a game-changer for developers and data scientists. Elevate your ML projects effortlessly with its integrated toolchain, enabling quick and cost-effective development.
Being Google-based means you tap into their cutting-edge AI tech TensorFlow, TPUs, and TFX tools. Deploy your program seamlessly. Plus, leverage Google's open-source Kubeflow platform for portable ML pipelines with minimal code tweaks.
IBM Watson
Meet Watson, IBM's top-notch artificial intelligence software. It brings pre-built apps and tools, streamlining AI building, running, and management. While it observes and records data to predict outcomes, introducing Watson into your workflow lets you focus on high-quality, creative work, leaving data entry monotony behind.
IBM Watson aids data scientists, enhancing AI understanding. With Watson Machine Learning's user-friendly interface and expansive model operation, accessing your AI at scale through any cloud is a breeze. Plus, being IBM-designed, you can access other fantastic IBM features and open-source tools akin to Google Cloud Learning.
NVIDIA Deep Learning AI Software
Riding high on the wave of promising computer parts and programs, NVIDIA makes its mark on this list with the impressive NVIDIA Deep Learning AI. It's a series of AI tools tailored for machine learning.
This software banks on accelerating graphic processing units, ensuring delivery wherever you need it. Accessible on major cloud platforms like Amazon or Google, you can work on your projects from anywhere. Count on this program to craft predictive analytics perfectly tailored to your project, allowing you to elevate your work consistently.
Azure Machine Learning Studio
This AI software is a breeze for users and a boon for professionals. Azure Machine Learning Studio flaunts an interactive interface where you drag and drop to create models, quickly publishing them to the web from the application.
It's a powerhouse offering diverse experiences to help data scientists and developers build, train, and deploy ML models faster than other AI software. Despite its rapid evolution, it's a perfect fit for developers at any level. Get started with the no-code design, or dive into programming your experience with the built-in Jupyter Notebook.
Cortana
Microsoft's virtual assistant, Cortana, earns applause from developers and beginners. This AI-powered assistant is a hit, available on Android, Microsoft, Amazon, and Xbox products, showcasing its widespread popularity.
Cortana excels in hands-free help, answering questions, and providing reminders. The more you use it, the more it "learns," adapting to increasingly complex tasks over time.
2018 a study crowned Cortana the most widely used virtual assistant, but the landscape is changing. With programs like Databot gaining popularity, intense competition keeps Cortana on its toes.
Decktopus AI
Step into the future of presentations with Decktopus AI an all-in-one presentation software fueled by cutting-edge AI technology. It simplifies presentation design and formatting by generating AI-driven outlines, slide content, images, icons, items, and even slide notes and scripts.
H2O.AI
H2O.AI offers a unique approach to machine learning, aiming to make the best AI system accessible to all, regardless of their developer status. Their open and transparent attitude has fostered a community of creators and makers.
They encourage every company to explore how AI can benefit them, and they're right! With over 20,000 organizations globally, data scientists rely on H2O.AI's open-source, enterprise-ready platforms. Their award-winning service ensures data science for every enterprise, breaking down socio-economic barriers that might hinder beginners.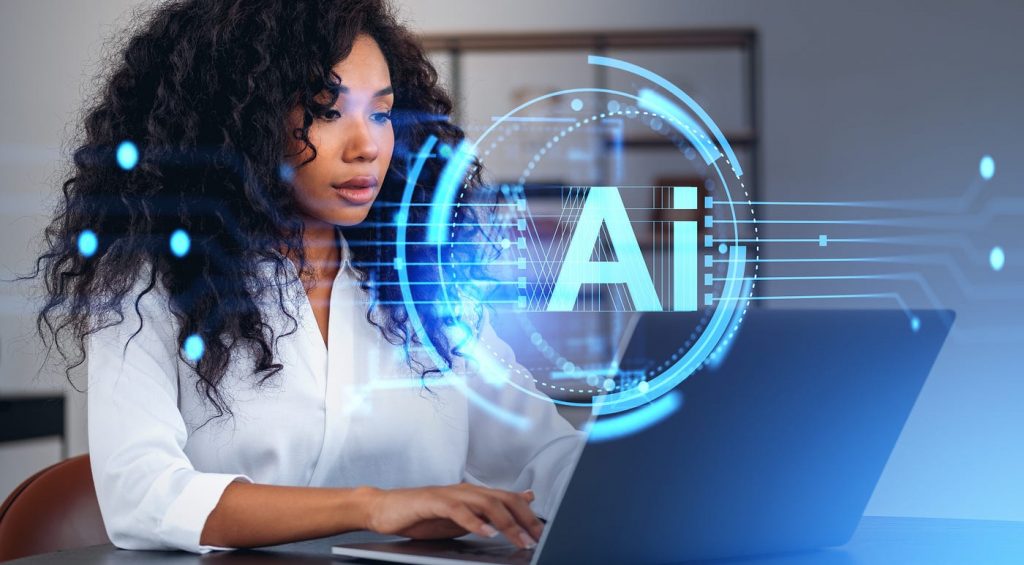 Salesforce Einstein
Meet Salesforce Einstein an AI tailored for CRM (Customer Relationship Management). Its AI software is seamlessly integrated into the Salesforce Platform. Einstein works across sales, marketing, and analytics, providing predictions and recommendations for opportunities based on business processes and data.
TensorFlow
TensorFlow stands out as an open-source machine learning platform. It weaves tools, libraries, and resources together, empowering data scientists to advance AI while providing developers with a functional space for building and deploying ML programs.
With its high-level Keras API, TensorFlow is ideal for beginner builders. Offering diverse levels of abstraction and execution methods, it provides a highly customizable interface for ML projects of any size.
Wipro HOLMES
Enter Wipro HOLMES a digital transformation platform powered by Artificial Intelligence (AI) and automation. It bridges foundational AI algorithm builders and applied AI, covering everything from building and publishing to metering, governance, and monetizing diverse AI solutions.
This platform offers pre-curated AI/ML frameworks, including Cognitive Text Analytics, Cognitive Image Analysis, Cognitive Search, Mimictron, and Conversational Engine. Customers can leverage these frameworks to craft intelligent solutions tailored to their needs.
Youper
Youper is the best AI system for an emotional health assistant in an app! Through small "conversations," the app learns about the user, tailoring guided meditations based on these interactions.
Youper goes beyond by using AI to personalize various functions and techniques. Users can track mood and daily progress while the AI learns and predicts what they need to reach their goals.
This emotional health assistant app is available on Android and iOS, earning high reviews on both platforms and securing a spot on Medium's list of 15 best mental health apps.
DataRobot AI Platform
Introducing DataRobot an AI powerhouse reshaping how AI models are born and deployed. It empowers organizations to dissect data, unveiling priceless insights.
This platform arms data science teams with a toolkit for crafting, refining, and launching models. Dive into a sea of algorithms to pinpoint the perfect match for your datasets.
The DataRobot AI platform is versatile and adaptable, fitting seamlessly into multi-tenant SaaS, self-managed VPC, single-tenant SaaS, or self-managed on-premise setups.
Glean
Meet Glean, a generative AI platform centered on organizational knowledge management and enterprise search. It equips users at all levels with tools to effortlessly find, access, save, and share various business documents and data.
All users enjoy workplace search, complemented by an AI assistant. This assistant tailors answers and content based on users' roles, search queries, and search history, making the process personalized and efficient.
Conclusion
Artificial Intelligence is the transformative force reshaping our workforce. While it might sound intimidating, those acquainted with AI understand its unparalleled efficiency. AI software, the maestro of data transformation, crafts precise and predictive solutions across diverse realms like retail, hospitality, and data research.
Imagine automating mundane business tasks, liberating you and your team to channel time and brainpower into creative, top-tier work. Let AI handle the nitty-gritty, allowing you to elevate the game in innovation and quality.
Recommendations:
The Best AI Tools You Can Use To Boost Your Productivity.