Are you finding and outsourcing content for your business?
Are you looking for the content writers who can write quality content?
As we all know that content is still the king and no doubt that content is an important part of SEO and one of the ranking factors. So, it must not be ignored. Either you write the quality content yourself or hire a professional to write content for your website or blog.
I know it's not so easy to find a professional content writer. When you hire somebody who is not so well qualified and unprofessional, he would just write content but not give quality. Quality plays a vital role in the content writing field. If you will hire the high-quality writers, he or she will provide perfect and user-friendly content and this way you can earn a lot from the content which is on the website.
So, I am here with contentmart review, platform which aims to provide content writers who write the content with the quality of the content in mind. ContentMart is a content writing marketplace where you can find good quality writers only! Don't think; I am promoting this website. I am personally using this website, and I have great writers right now. I am giving you Contentmart Review with the thought in mind that you will be beneficial from this.
For outsourcing writing work or finding jobs, Contentmart is considered as the best content portal. To check lots of details and bid on jobs, you need to register yourself. The team of this site is highly dedicated and makes the gap between writers as well as clients.
What is ContentMart?
It's a marketplace where the clients and writers meet their content requirements. Now, you might be thinking about how this platform is unique from other platforms. Well, this portal is made particularly for content services only!
We can say that this platform is completely content-centric. The folks you may hire are well-skilled writers, the folks who may hire you, are serious purchasers and have good content jobs for you. On the other hand, on other portals, a lawyer starts hiring people; a designer starts writing and stuff like that. But it does not happen with ContentMart as it concentrates on content only.
How it works for Client:
For the content writing the task on the site, a client can simply place their order. The writers will start bidding on the project, and after that, the customer gives the order to the suitable writer after talking with them. Then the content writer provides the articles as per the wishes of the customer. The client will pay once he or she is satisfied with the quality of the articles. The client also has the power to deny and reject poor quality content.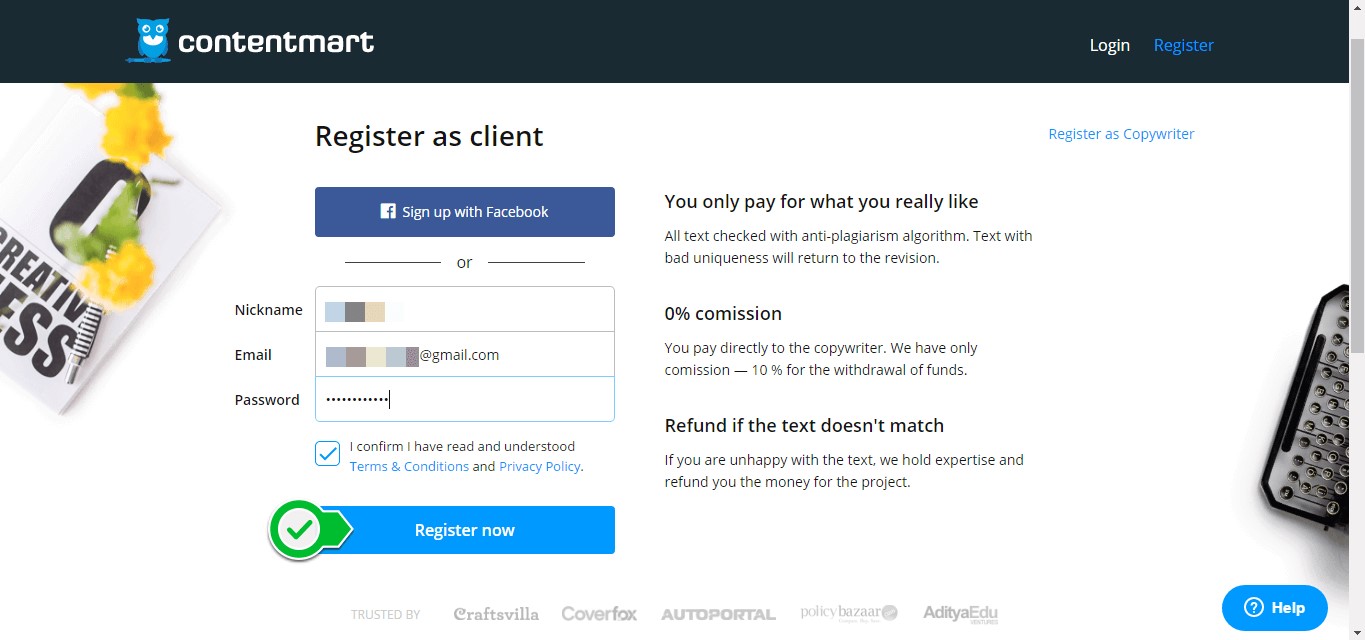 Screening Process
At Contentmart, the screening process is easy for you to a client. If you are going to hire somebody on this portal, you will be sure that the writers are actually good! Because before registering as a writer on this portal, the content writers need to go via a strict screening procedure. Which helps the contentmart as well as the clients that the writers that are working on the contentmart are good content writers and aims to provide quality content.
100% Refund policy
As a client, you can pay only if you are satisfied with the quality of content! If you are not satisfied with the quality of the content, you will get your 100% money back without any deduction.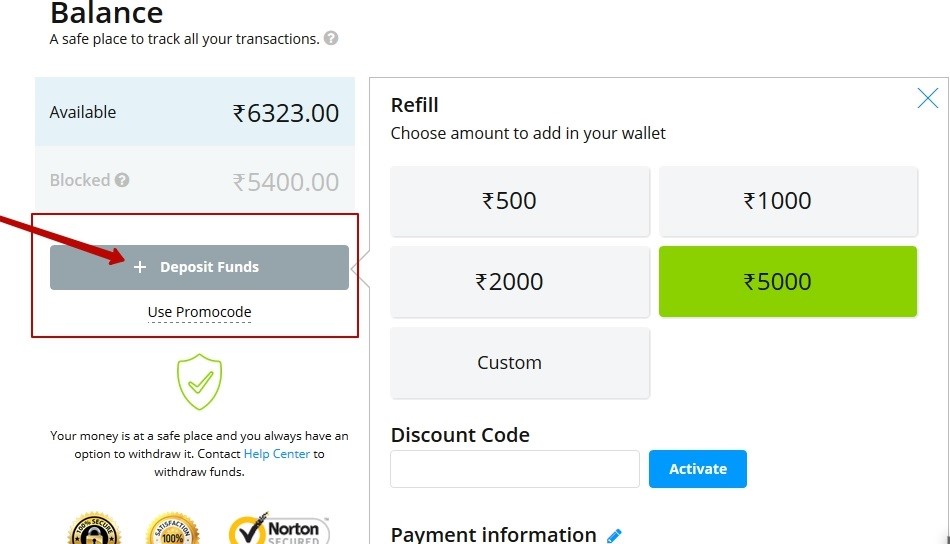 This is another amazing feature being provided by contentmart, it's a convincement in itself that the article or blog post you will be obtaining will completely make you happy, or otherwise you don't need to spend a single dime!
Special Note for Writers:
Contentmart is not only a place for clients to hire content writers but it is also a place where content writers can earn a good amount by writing quality content for their clients on contentmart. So, If you are a content writer and would like to earn more in this field, then you need to include dedication and discipline in your schedule. You need to give work on deadline to get more work opportunity from the same client. You should focus only on the quality of the content because poor quality can lose the client and trust as well. So, it is very necessary to give work with good quality and within the deadline. This way, you can make the strong profile on the contentmart and get many projects from other clients.
Suggested post:
Some content marketing tricks for your business.
Final Words
However, this portal is one of the easiest methods to find content writing jobs. This portal's main approach is to network people within the local area. Moreover, you may check out the world and see what you can find; several companies and people post jobs for writing for blogs, articles, and websites.