Are you struggling to create infographics for your website?
You want to have good images for Facebook advertisements.
And the most important thing, you are not good at designing images.
Then This is the software that you need for your web. I am running a giveaway and willing to provide the free pro account for two who will share the win this giveaway.
You can check the review for FotoJet here in this post.
At the end of the post, there is a giveaway box from where you just need to share and like the post. And two of the winners will be provided with pro accounts of FotoJet.
What is FotoJet?
FotoJet is a web-based photo editor, which means you do not have to install anything on your computer to edit your photos. Just visit a web page (www.fotojet.com), and you have advanced tools right in your browser. The service is divided into three sections – Design, Collage, and Edit.
What can you do with FotoJet?
Design Section: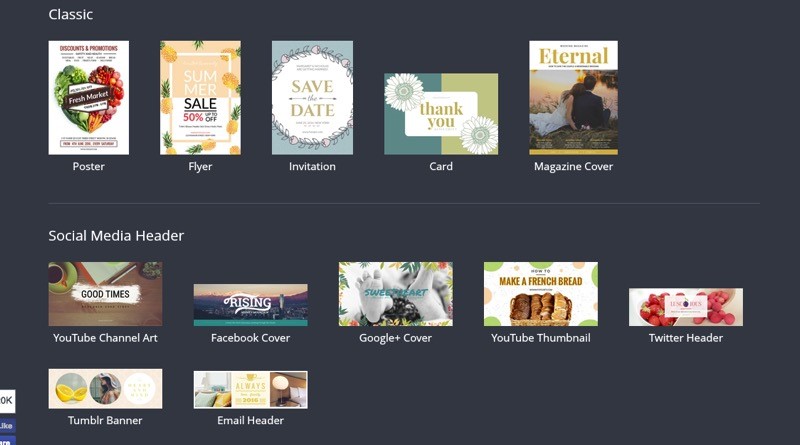 The Design section allows you to create advertising flyers, invitations, posters, as well as headlines for social networks, or stylish posts on Facebook or Instagram. The process of designing itself is simple. You select one of the templates and edit your photo and text easily, thanks to its rich font database and a few basic effects. If necessary, you can also enhance the result with clip art. It can really be creative.

Collage Section:
The Collage section will surprise you a lot. You can group multiple photos into one canvas. FotoJet offers extraordinary templates such as artisstic/3D collages, various photo cards, or funny pictures. You can also work with a mix of grids, photos, text, and clip art when creating collages.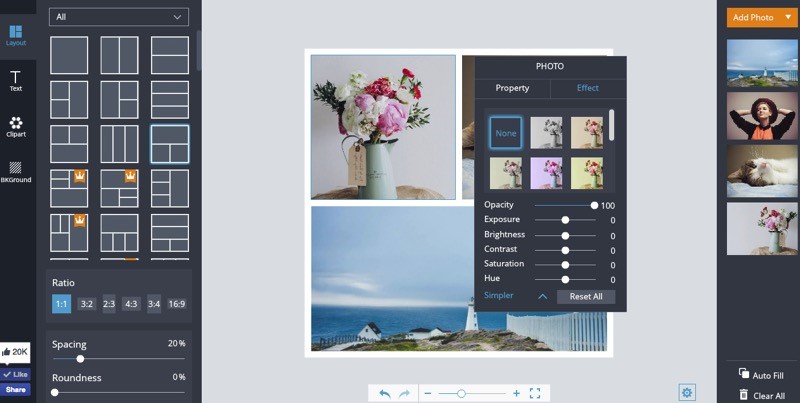 Edit Section:
The Edit section, where you can edit photos, is handy and powerful. You can automatically enhance the photo, crop it, or resize it. You can also change the exposure and color settings. FotoJet also offers more advanced tools. These are only available to paying users. They can adjust photo blur, add noise, create focus effect, etc. One of our favorite tools is the selective photo filter, with which you can change exposure, brightness, color temperature, etc. only at selected places of the photo. It's a practical tool.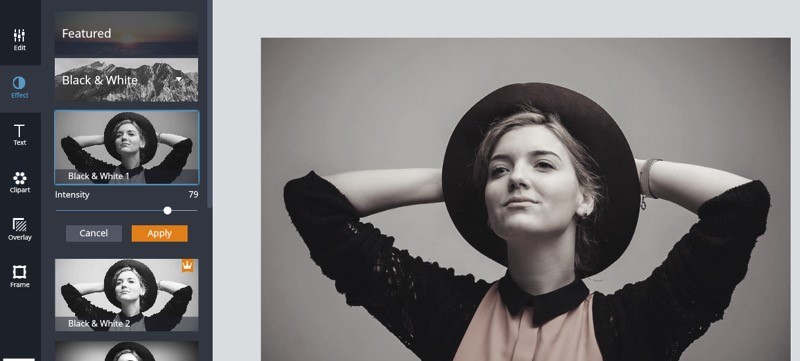 Price & Benefits
FotoJet is available for free and paid plans. Paid members have access to all the tools, including premium templates and other content such as clip art, fonts, effects, etc. In the case of an annual subscription, you will pay for $ 35, which is generally an acceptable price.
But if you don't want to pay this amount, then take part in this giveaway and get the paid membership plan for me.
Giveaway: 2 Premium accounts for FotoJet

Landing Page (Automatic)