Jellyfin is an open-source, free media server solution that is cross-platform compatible. It is designed and developed as a self-hosted substitute for other reliable media streaming platforms like Emby and Plex. Using Jellyfin, you can access all your media files, such as tv shows, movies, photos, and music, from a wide range of devices like smart TVs, smartphones, tablets, and web browsers.
Jellyfin is known for its user-friendly interface, where you can create playlists, organize media libraries, and personalize metadata. Additionally, this server software emphasizes security and privacy, allowing users to protect their media collection. If you are intrigued by Jellyfin, read this article to learn how its works.
Without any further delay, let's get started!
How Does Jellyfin Work?
Once you have downloaded the Jellyfish application on your iPad, iPhone, or other Android device from Google or Apple play store, you can browse through various media collections, the same as Amazon Prime or Netflix, as long as you use the same wifi network. Jellyfin work thorough scan, showcase trailers, give a synopsis of each title, and display subtitles automatically if required.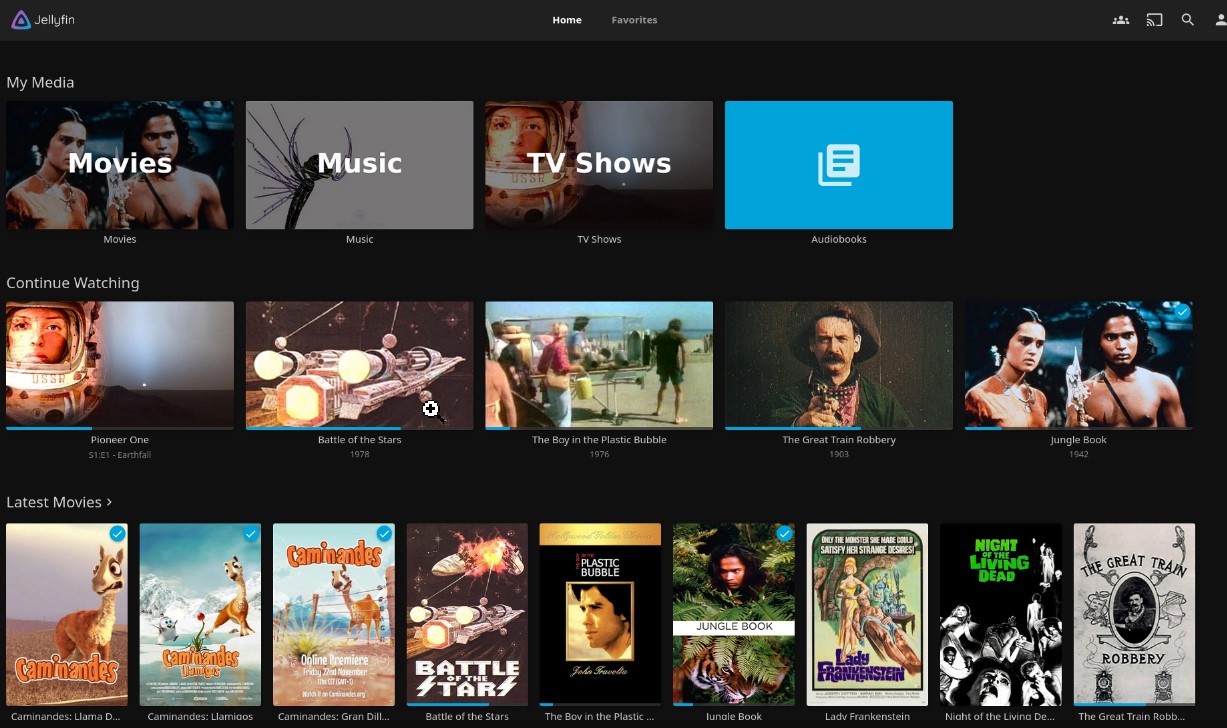 Now, you can enjoy watching your favorite shows or movies while relaxing at home while Jellyfin works behind you. This also comes in handy during traveling; however, you can also download it for the latter.
How To Set Up Jellyfin?
Here is the step-by-step process to set up Jellyfin:
Step 1. Installation and Setup
First and foremost, install the Jellyfin software solution on a server or device of your preference. It supports various operating systems such as macOS, Windows, NAS devices, and Linux. Once installed, arrange the server settings and set up libraries for easy media file organization.Â
Step 2. Media Libraries
Jellyfin successfully organizes users' personalized media into libraries like TV shows, music, photos, and movies. Choose the folder where all media files are kept; this software automatically scans all folders to group your media content. It recovers metadata such as cover art, description, titles, and other important information.
Step 3. Media Streaming
Once media libraries are set up, a web-based interface is offered by Jellyfin, which allows users to access their personalized media files from any device in the world. Users can also download the Jellyfin application from the play store for devices like tablets, smartphones, media players, and smart TVs. Through these applications, you can browse and enjoy media online.
Step 4. Transcoding and Playback
Jellyfin supports various media formats; however, all devices cannot play every format easily. Therefore, Jellyfin considers transcoding media and converting it into a form that is more convenient for all devices.
Step 5. User Management and Access Control
On Jellyfin, you can create various user accounts with different permissions levels. You can manage different user profiles, where each profile has its personalized library access, customization options, and parental controls. This feature comes in handy in households with more than one user.
Step 6. Customization and Plugins
On Jellyfin, there are various customization features, allowing users to turn any feature on or off, personalize the interface, and recover advanced settings as per preferences. It also has several plugins with integrations and additional features.
Final Words
In conclusion, Jellyfin is a self-hosted media server where users set up and maintain the server infrastructure. Additionally, you get complete access to the data and personalized media. However, using Jellyfin requires technical understanding and knowledge to ensure security, installation, and maintenance.
Overall, Jellyfin is a new-age, free, and customizable media server solution where you can explore your customized media library across various devices, promising a personalized media experience. If you're looking for excellent media server software with excellent security and customization features, Jellyfin is an ideal choice!
Suggested:
How to Chromecast Jellyfin in 2023?
Jellyfin Vs Plex Vs Emby: Which Is Better?