Earlier, media on the physical disk was used to capture ample space. However, in today's digitalization age, accessing, managing, and maintaining digital media has become a lot easier with the advent of third-party applications such as Jellyfin and Plex. For their users, Jellyfin and Plex are two of the most reliable media server solutions which manage, organize, and streamline personalized media collection across multiple devices. With their increasing popularity, it became difficult for users to choose one.
If you're also confused between Jellyfin and Plex, you've landed on the right page. Today, In this article, we will conduct a thorough comparison between two of the leading media servers; Jellyfin and Plex.
So, let's get started!
Jellyfin Vs Plex – A Detailed Comparison
Here is a detailed comparison between Jellyfin and Plex:
1. Jellyfin Vs Plex: Device Compatibility
Jellyfin has community-developed and official applications available on various platforms and devices. On the one hand, official applications cover the most popular platforms, and community development applications promote compatibility with other devices. Also, some major devices and platforms supported by Jellyfin are Android, iOS, Windows, macOS, Samsung Smart Tv, Apple Tv, and others.
Plex is known famously for its vast device compatibility. Additionally, it provides dedicated applications for various platforms. Also, some platforms Plex supports are Windows, Linux, macOS, iOS, Android, Chrome, Samsung smart Tv, and others
2. Jellyfin Vs Plex: User Interface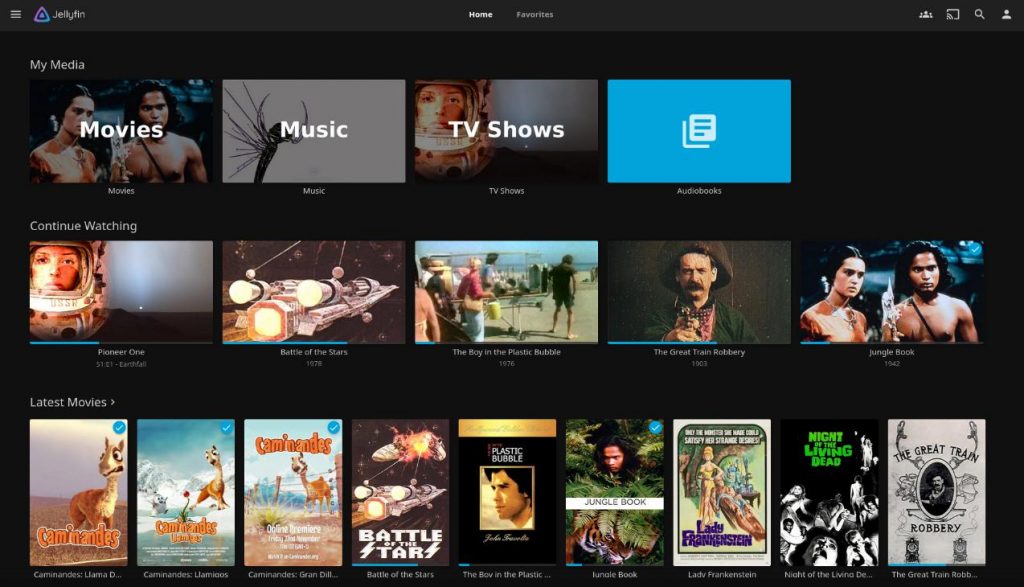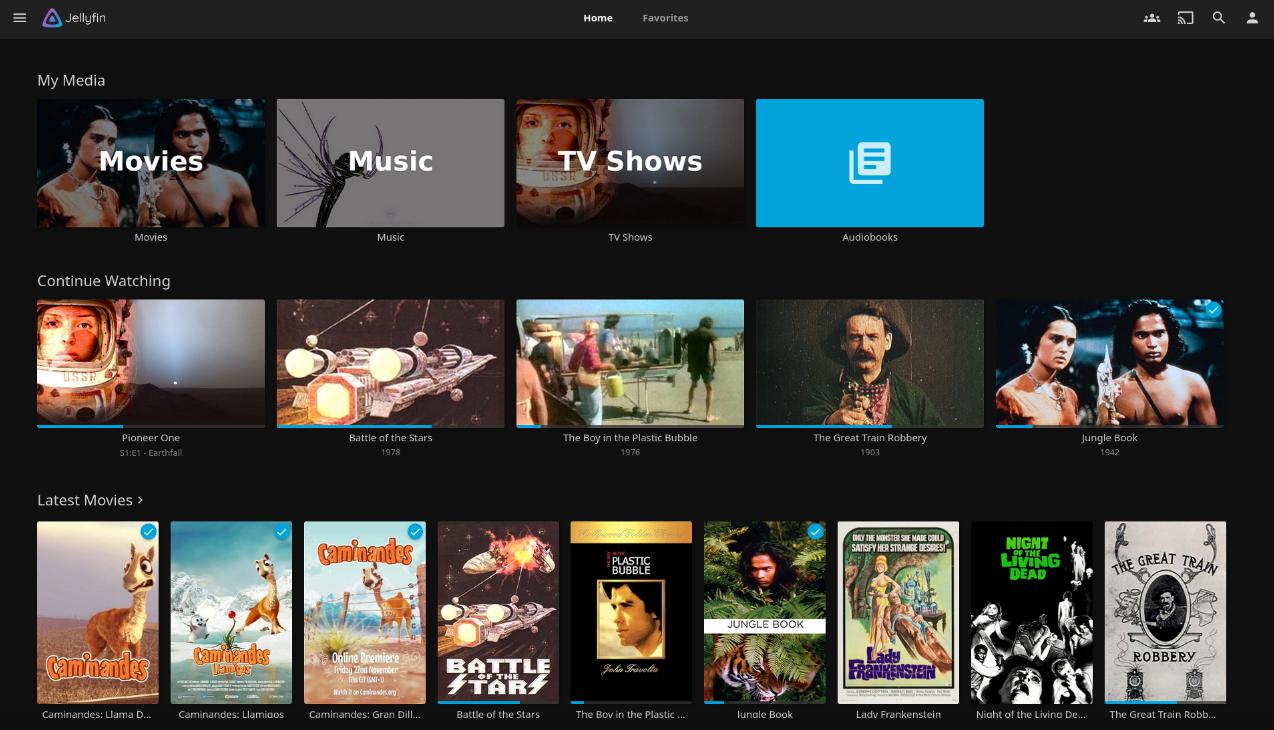 Jellyfin is known for its highly functional and clean user interface, which focuses on ease of use and simplicity. Compared to Plex, the design of the Jellyfin interface is more straightforward and minimalistic, prioritizing functionality over design or aesthetics.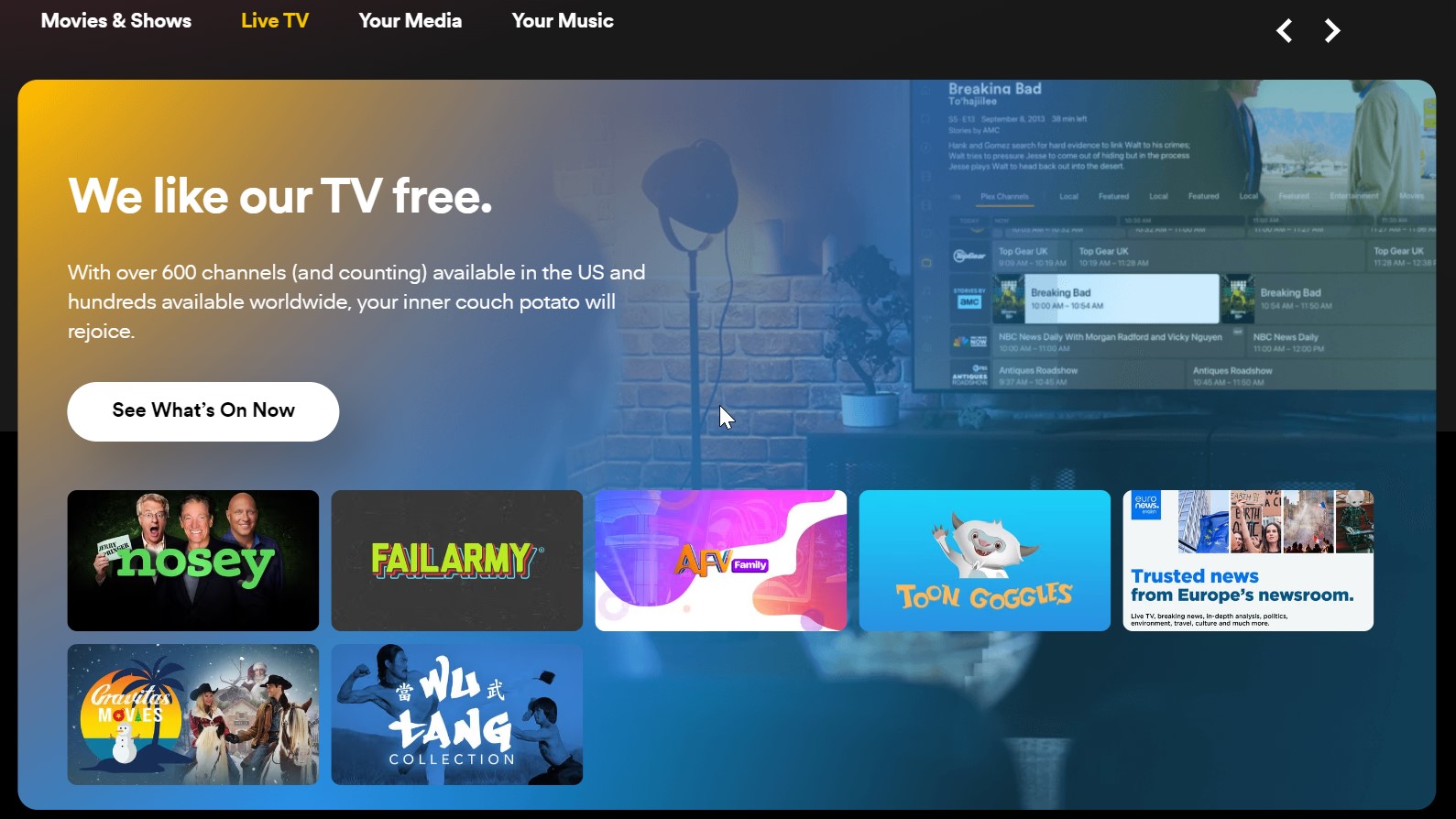 On the other hand, Plex has a highly polished and sleek interface that builds an immersive and visually appealing experience for all users. The interface is prepared to display content in the most aesthetic way possible with an organized library view and top-notch artwork.
3. Jellyfin vs Plex: Pricing
Jellyfin is an open-source and free media server solution with no hidden cost or paid subscription. Users can visit Jellyfin's official website to download and install Jellyfin for absolutely free. As a result, it is an exciting option for users seeking an attractive but free option.
Plex offers paid and free subscriptions where users can buy packs to access advanced features. The free version comes with only basic features, whereas the paid version, also known as Plex Pass, provides easy access to functions like parental controls, live TV, mobile sync, and others.
4. Jellyfin Vs Plex: Server Setup
Setting up both Jellyfin and Plex is quite simple. To set up Jellyfin, you need to install the Jellyfin software, configure it by mentioning personalized media library locations, add media content, and set up access permissions for easy usage.
To set up Plex, you must install the Plex same as Jellyfin, from the Plex official website. Once this media server software is installed, it's time to make the account and sign in using a password. Add all media libraries and share media libraries with your loved ones.
Suggested:
Jellyfin Vs Plex Vs Emby: Which Is Better?
5. Jellyfin Vs Plex: Player & Plugins
There are different player options to stream media content on Jellyfin. These include web players and official applications for platforms like Android Tv, Android, iOS, and others. Besides official applications, community-developed applications extended compatibility to many platforms and devices.
Plex offers different player options for streaming media. These include a web player where media can be streamed through a web browser on various devices. Additionally, there are dedicated applications for different platforms like Linux, Windows, and others for an excellent user experience.
Conclusion
If you plan to set up a media server solution at your place, both Jellyfin and Plex are incredible options. Although both these software have pros and cons, they serve the basic purpose of entertaining users. If you want to choose a pocket-friendly option with decent features, Jellyfin is the one. It is 100% free to use with exceptional privacy controls. On the other hand, if you want a sleek and intuitive interface along with other advanced features such as virtual reality watch, game streaming, and more, choose Plex. We hope this guide helped you better choose between Jellyfin and Plex.
Suggested:
Why Is Jellyfin the Best Alternative to Plex and Emby?
How to Chromecast Jellyfin in 2023?