2024 is reaching its closure, but the need for effective marketing automation tools for lead management is as high as ever.
Efficient lead management can bridge the gaps between sales and marketing. It is a chain-like customer acquisition process that starts with identifying potential leads, educating them, and nurturing them to make them qualified for sales. Once these leads are qualified for sales, they get passed from marketing to sales pipeline. This entire process of lead management requires various kinds of automation campaigns to keep the flow intact. In other words, to manage your leads properly, you need an advanced automation tool that will align your marketing and sales efforts to give proper ROI and conversions.
You must use a marketing automation tool for your lead management. But which one? Although we are spoilt for options, we have compiled the top 5 high-performing (based on user ratings) marketing automation tools that you should try (if you haven't) in 2024. Your lead management needs just the best, and it's right here for you to choose.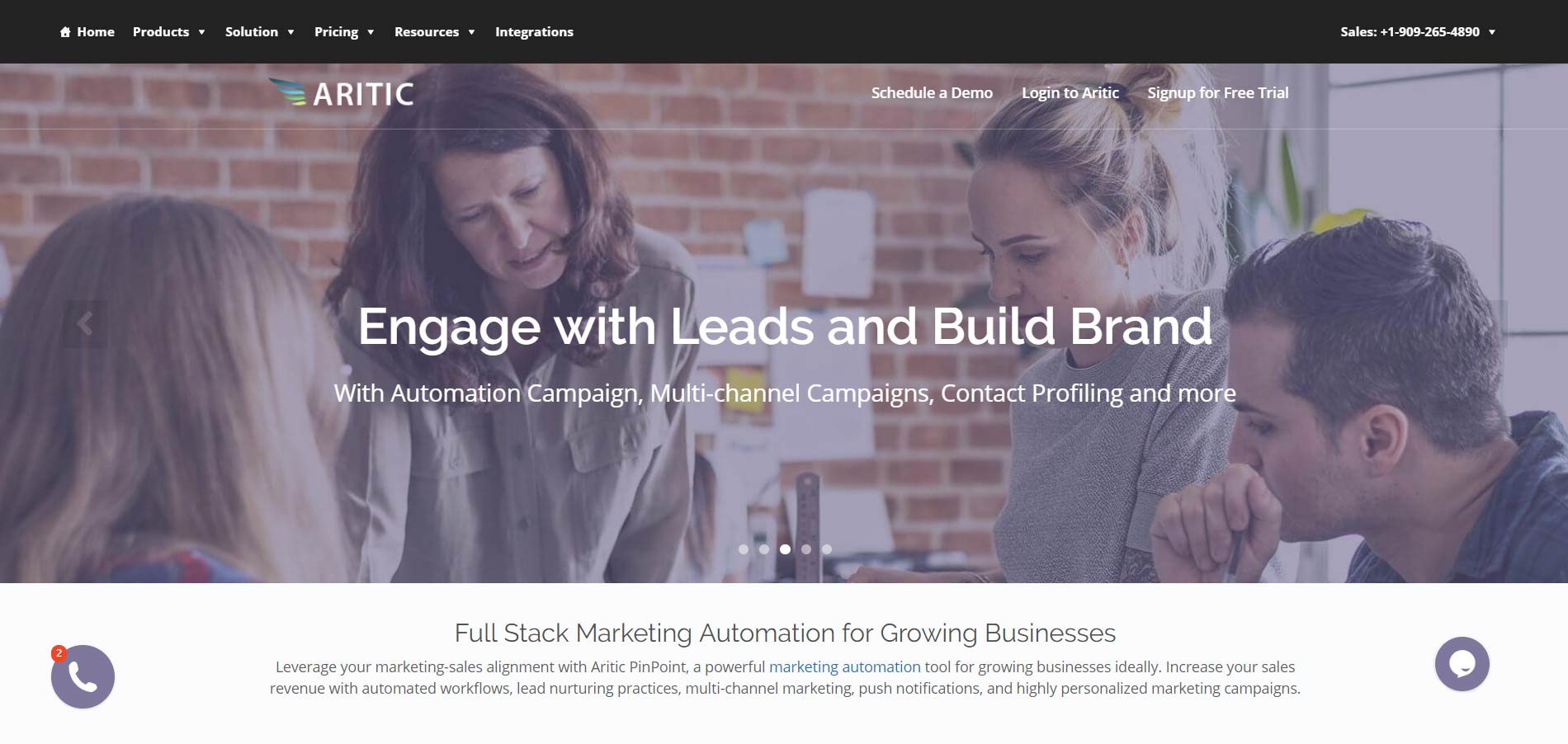 A fully integrated and permission-based marketing automation suite, Aritic PinPoint is getting rave reviews for its lead nurturing and lead management features. From anonymous lead nurturing to kiosk mode lead nurturing, predictive lead scoring, detailed lead profiling, 360-degree lead information tie-up, and bi-directional CRM integration – Aritic PinPoint is one of the top-performing marketing automation tools.
Key Features for Lead Management-
Browser fingerprinting technology for anonymous lead nurturing

Lead behavior tracking and monitoring

Kiosk mode leads to nurturing

Predictive lead scoring

Dynamic segmentation

Multichannel & personalized lead nurturing (emails, push, SMS, web, and mobile)

Dynamic content on landing pages

360-degree lead profiling

Bi-directional native integration with CRM and CMS



Pricing: Starts at $69/mo.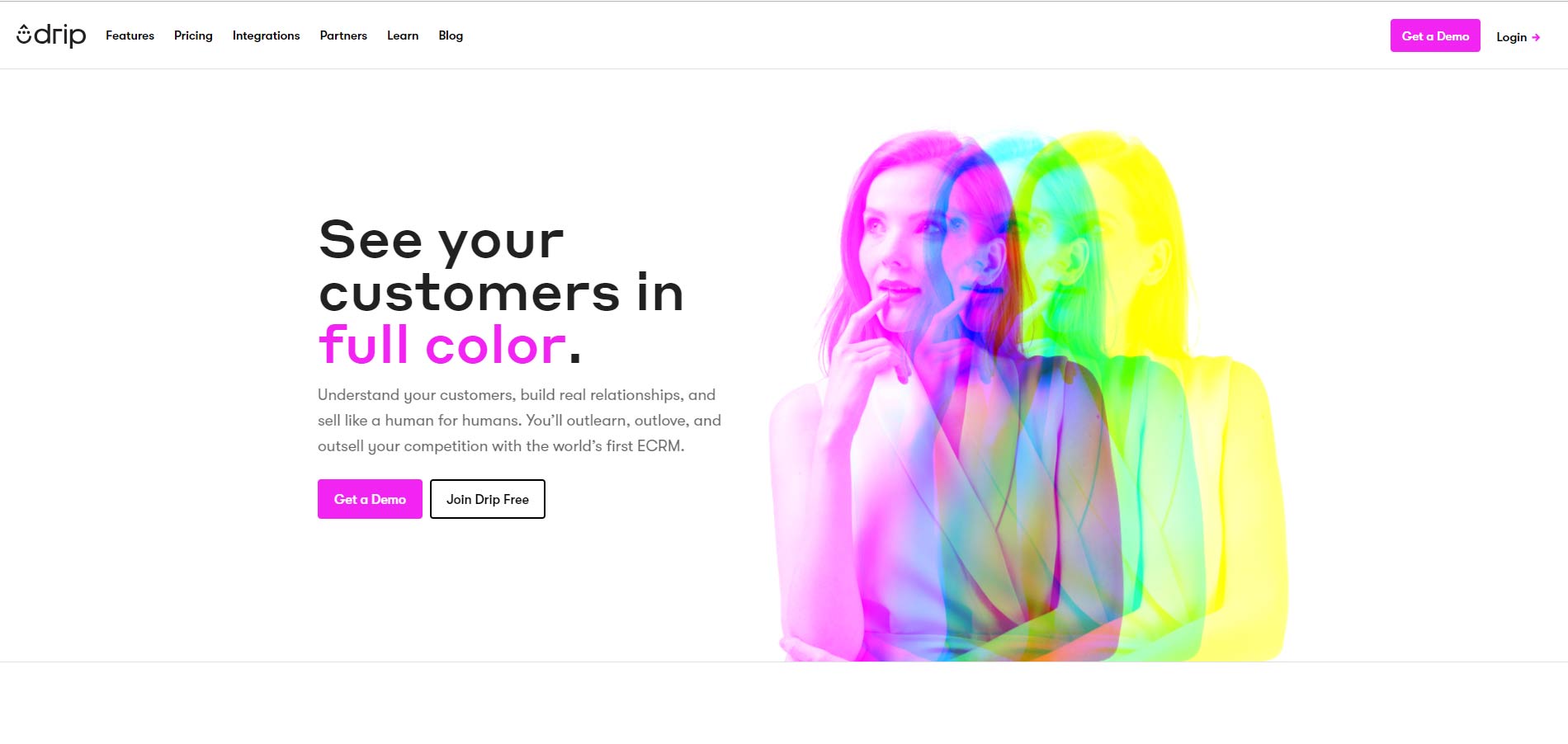 Drip is an eCommerce CRM designed to build real relationships with your customers on a larger scale. Start automated sales but like a human to humans. Drive first-time buyers as well as returning customers with personalized drips and intuitive workflows to trigger more conversions than before.
Key features for lead management-
Customer interaction-based drip series

Intuitive workflows for awesome customer experience

Smart Facebook ads for customer nurturing

Native integrations to leverage customer data for meaningful interactions.
Pricing: starts at $49/mo for 2,500 subscribers.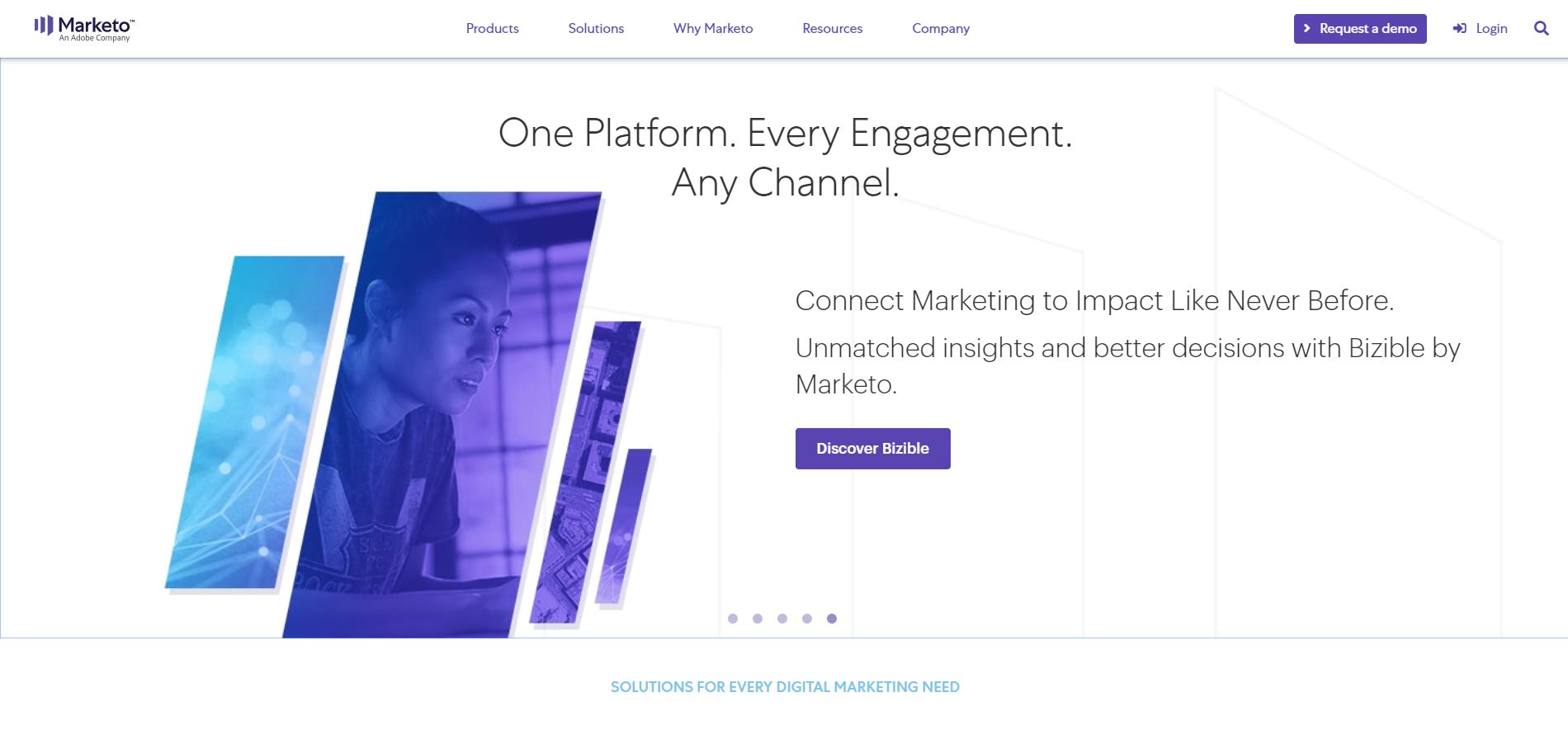 Marketo recently hit the headlines after getting acquired by the creative cloud platform Adobe. It has great reviews for its lead management features, especially its CRM. Post the acquisition by Adobe, Marketo has become more costly.
Key Features for Lead Management-
Inbound and outbound programs to attract leads

Lead quality analysis

Powerful lead tracking and monitoring

Personalized lead nurturing across all buying stages

Robust lead scoring

Integration with Salesforce and Microsoft Dynamics



Pricing: Marketo's pricing plans are not very transparent unless you opt-in for any of the "bundles". It starts at $/mo.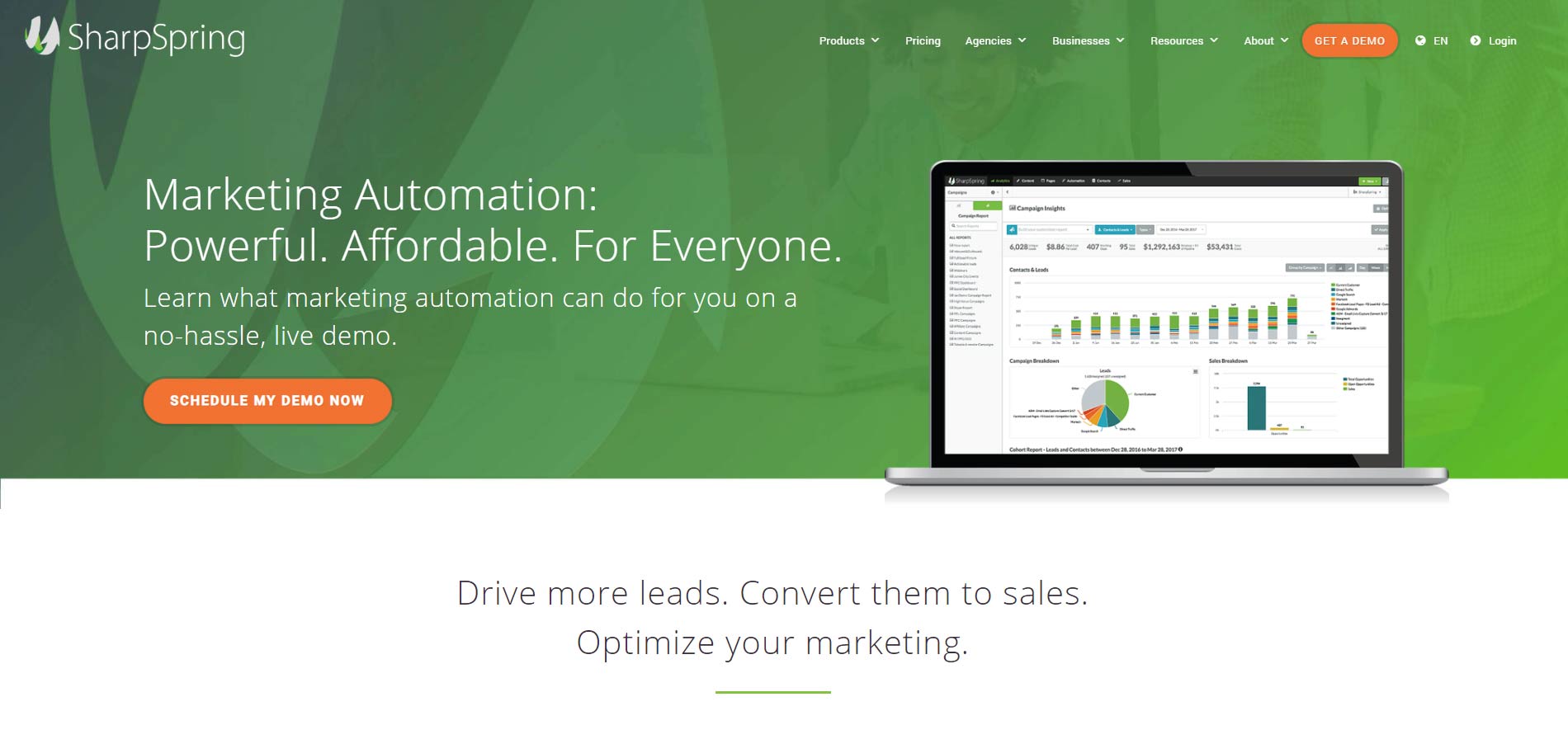 Optimize your marketing with this affordable solution and drive more leads for sales conversions. From dynamic landing pages to campaign tracking, and behavior-based marketing to dynamic form building, SharpSpring connects all the dots to get your job done in less time.
Key features for lead management-
Anonymous lead nurturing

Lead behavior-tracking

Industry-specific contact filtering

Site visit filtering

Custom deal stages
Pricing: starts at $450/mo for 1,500 contacts.
These are a few top-performing tools when it comes to lead management. If you're still looking for an effective tool, this list will help you in zeroing on one. Make sure to analyze your business needs before picking your ideal automation tool for lead management.

Suggested:
List of digital marketing tools.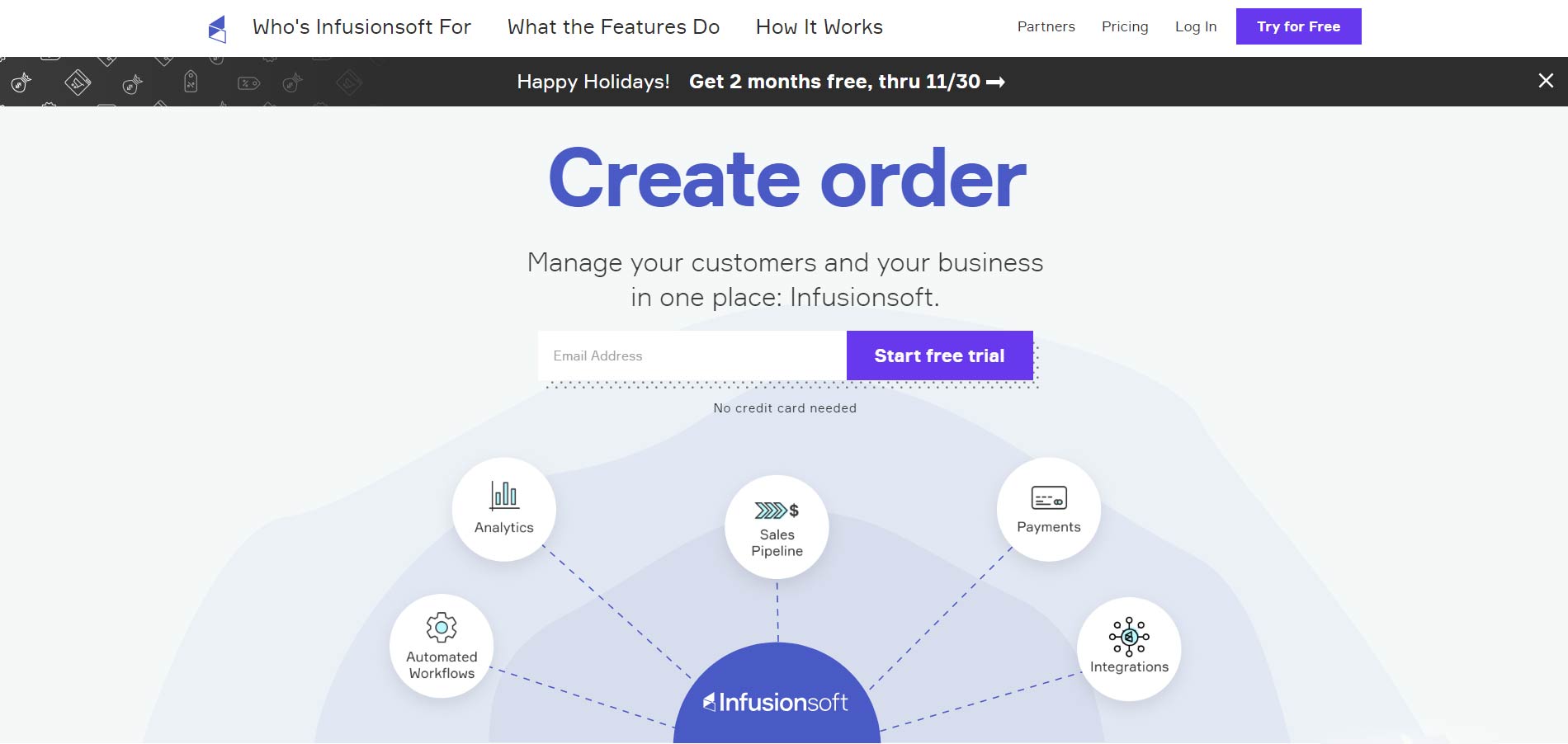 Infusionsoft offers email marketing and sales features for small businesses. It offers products to manage and optimize customer lifecycle, build customer relationships, and trigger conversions. Lead management features are not extensive, but they serve the purposes of a small business effectively.
Key Features for Lead Management –
Detailed contact details in the pipeline or on the contact record

Sales forecast by adding value

Automated follow-ups and reminders

Report creation by-products, lead sources, or other such metrics
Pricing: Starts at $99/mo for 500 contacts and one user account.
MobileMonkey is a Facebook Messenger Marketing Platform designed to build chatbots on Facebook Messenger. The chatbots created via MobileMonkey can be designed to automatically make appointments, track purchases, and send messages to your Facebook contacts, with no coding required.
Key features for lead management –
Send automated messages to Facebook Messenger Contacts

Build chatbots that quality leads

Make appointments, answer FAQS, and track purchases with Chatbots

Grow your Facebook Messenger contacts using a variety of lead magnets
Pricing: Starts at $49/mo.

AeroLeads is one of the best-automated Marketing tools one can have in building relationships and nurturing leads. Allowing you to extract credits from business platforms like LinkedIn, Crunchbase, Angellist, Xing, etc., this lead generation tool allows encompassing bulk data into a consolidated. CSV file. Integrating with multiple CRM platforms, you can import, export, and manage the email list acquired via AeroLeads. Cutting back the manual man-hours, AeroLeads gives you the customization and automation one needs in nurturing the leads to bring their brand up to the bar.
Key Features for Lead Management –
Import | Export | Manage Business email Leads Data
 Extract Business Email Id's, Contact Numbers, Company details, and many more credits
Integrates with popular CRM platforms
Inbound and Outbound analysis with a consolidated File
 Verify the authenticity of the Email Id's acquired
Pricing:
Starting with a Take Off package at $49 per month, one can add up to 1000 credits. Whereas, the Cruise package lets you add more than 15000 credits at $499 per month.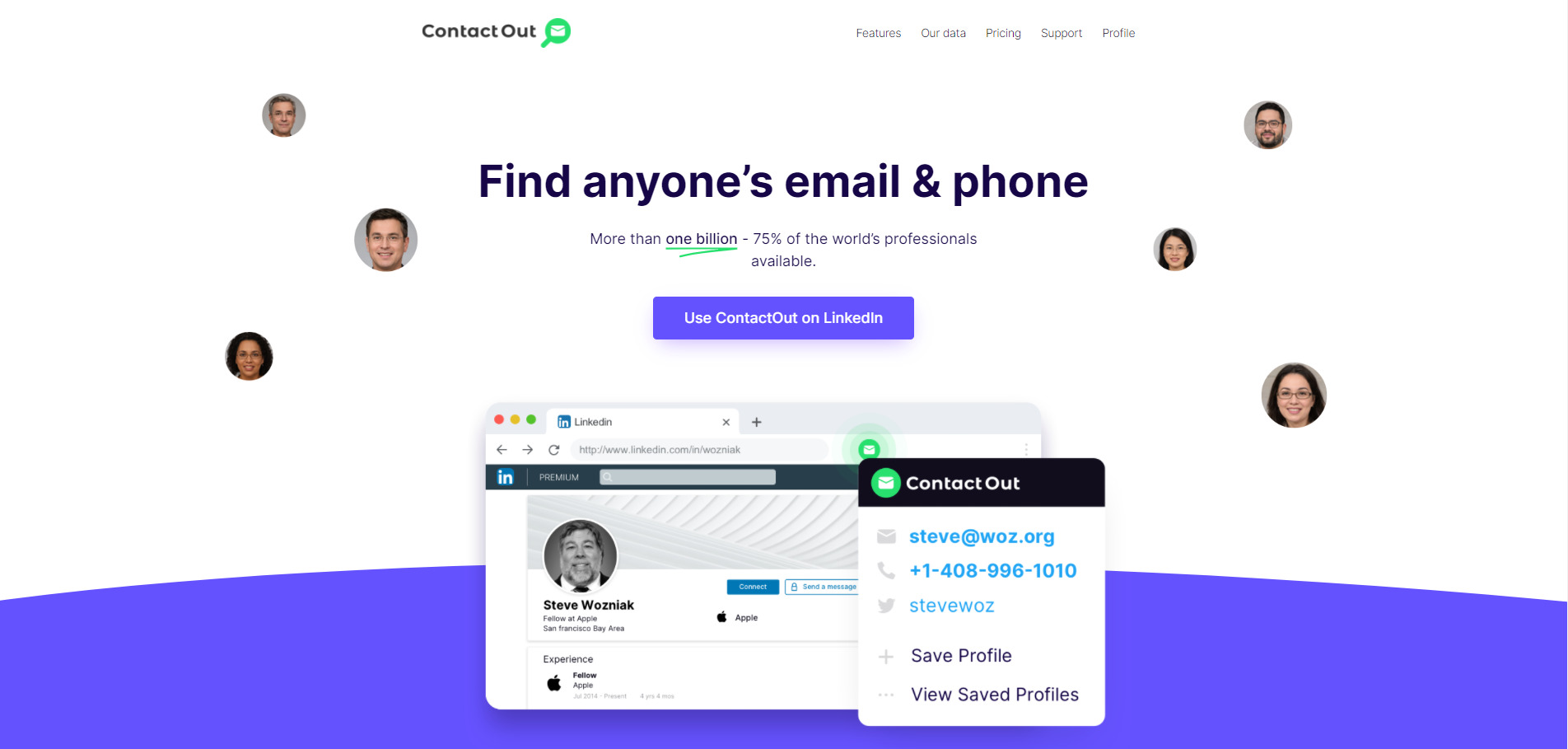 ContactOut is a Chrome extension that finds the email address of your leads, right on top of their LinkedIn or Github profiles. This tool has access to a database of over 1.2 billion triple-verified email addresses, giving it an edge over its competition in terms of accuracy and search volume.
Key Features for Lead Management
Lightweight Google Chrome extension that lets you quickly find the best email addresses to reach out to your leads with
A comprehensive people search portal that you can use to research leads that you can't find on LinkedIn or Github
An easy-to-use dashboard that lets you save, organize, and export your leads
Pricing:
starts at $39/mo per user.
9. Meetgeek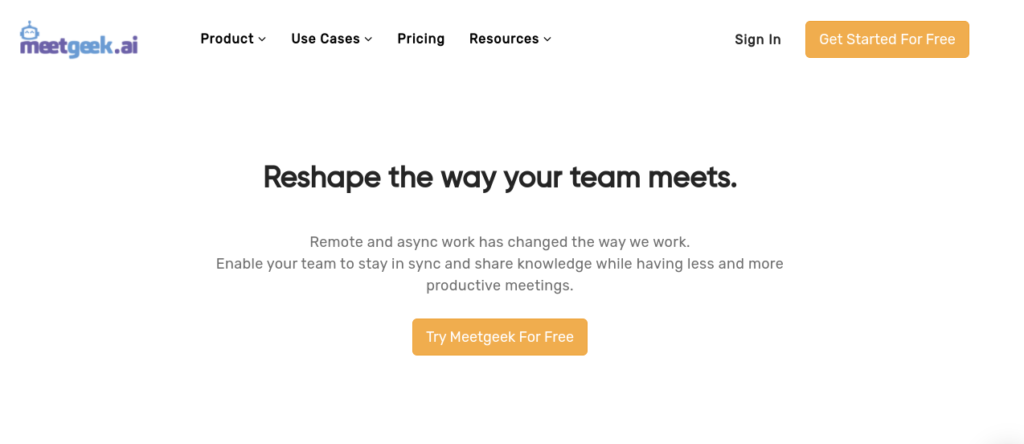 Meetgeek is the virtual assistant that will elevate your online meetings and turn them into powerful growth opportunities. It is powered by AI technology that automatically records, takes notes, and allows you to share the highlights of your calls with your team members. No need to pause and take notes yourself the virtual assistant will do it for you so that you can save time and focus on what matters. Not to mention that you will be able to focus on the topic of your call and add more value to the discussion. It's time to shed a positive light on your meetings and turn them into a rewarding experience using Meetgeek.
Key features for lead management:
Automatic meeting notes and meeting minutes
Meeting recordings and transcriptions at the click of a button
Accessible meeting outcomes for all stakeholders, including non-attendees
User-friendly access to previous recordings and meeting database
Integrations with your favorite tools such as Jira, Trello, Google
Drive, Slack coming soon."
Conclusion :
Marketing automation tools, when used properly, not only save time but align your entire team. Surprisingly, it goes beyond nurturing your leads and customers to helping your teams become more productive. Many confuse marketing automation tools with inbound marketing tools. Frankly, they are not similar because inbound marketing is about attracting your potential buyers with the right kind of content at the right time, and marketing automation is what follows after that.
What marketing automation tools are you using? Comment here.