2024 is reaching its closure, but the need for effective marketing automation tools for lead management is as high...
AI technology has evolved significantly from IBM's Deep Blue, initially designed for chess. Today, AI tools go beyond enhancing...
The entertainment industry, particularly the OTT platforms, has undergone significant evolution. Consumers now have access to a vast range...
Online marketing is now the biggest platform for various businesses to promote their product and services. Along with that,...
User experience, often discounted as UX, is a necessary component to the fulfilment of any Mobile app. Whether you're...
As we live in a highly digital and tech-driven world, quality SEO is one of the best ways to...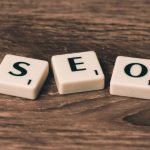 Companies always look for new methods to improve efficiency in today's information age. The online web-to-print solution is one...
The pressure on IT departments has increased over the past few years as businesses attempt to satisfy their employees'...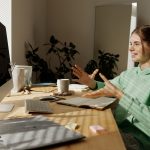 After investing valuable time in writing and publishing a book to make it visible to a large audience, hiring...