There are many innovative marketing approaches adopted by brands to market their products and services. To target a huge customer base, what's better than using online channels. Digital Marketing is the most effective way of meeting your business goals. Nowadays, there are many sources available in the market to learn Digital marketing, but most individuals prefer taking up an Online Digital Marketing Course that prepares them to launch successful marketing campaigns.
To do digital marketing, you need reliable tools that will make your marketing campaigns a huge success. Selecting the right tool that will work for your marketing efforts isn't easy. There are paid as well as free online marketing tools to choose from. When it comes to online marketing, how tech-savvy you are is what counts.
If you are looking for the right digital marketing tools, then this article provides the most relevant information.
Here is the list of digital marketing tools that you can consider for your next marketing campaign: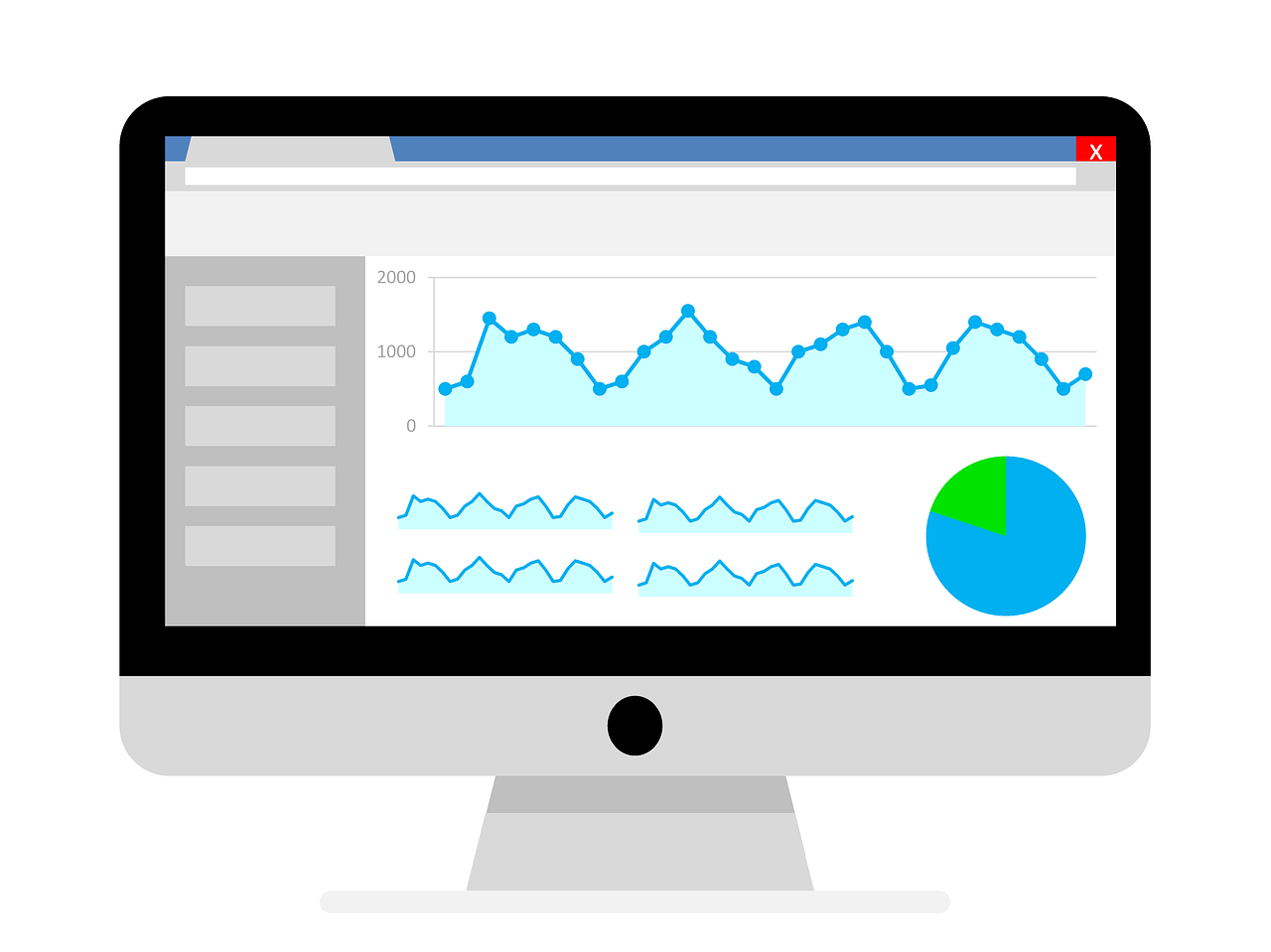 One cannot talk about digital marketing tools without talking about Google Analytics. You, Simply Cannot. Google Analytics is the king of marketing analytics and is one of the most widely used analytics tools. The dashboard on this tool is visual, easy, and detailed. Additionally, reports and easy to create and when present, are automatically generated.
Price: Free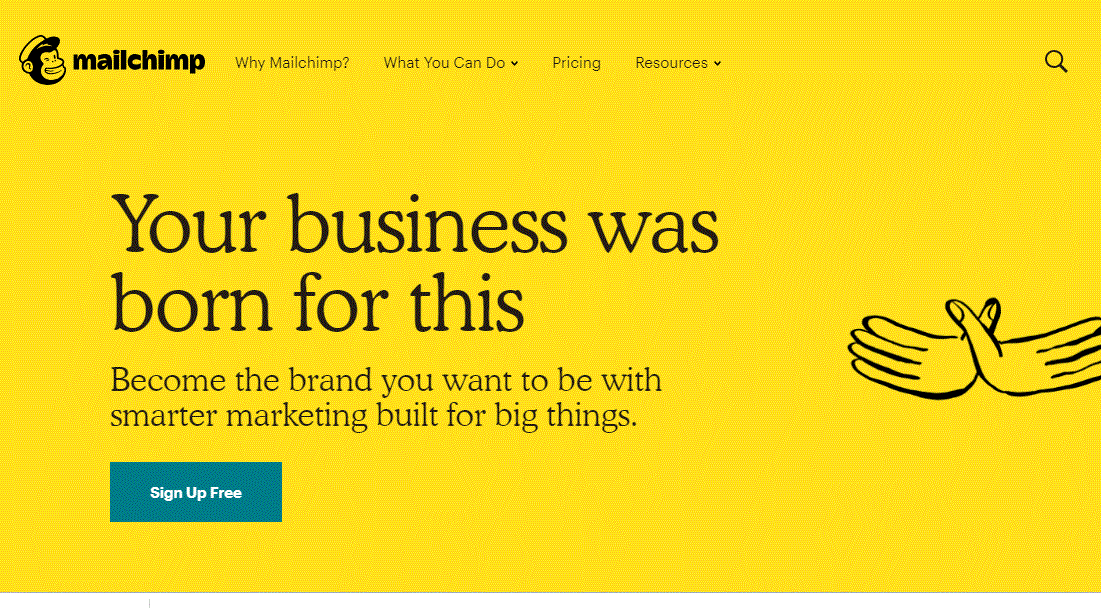 What it is: Automation is important; more so in the field of email marketing. Email marketing involves communicating messages to your subscriber lists at periodic intervals. Often, this translates into several hundred emails.
Mail Chimp is a blessing for those one-man website owners and allows people to personalize email campaigns based on their customers' interests
Price: Free and Paid.
The free version allows you to mail up to 2,000 subscribers and send out 12,000 emails per month.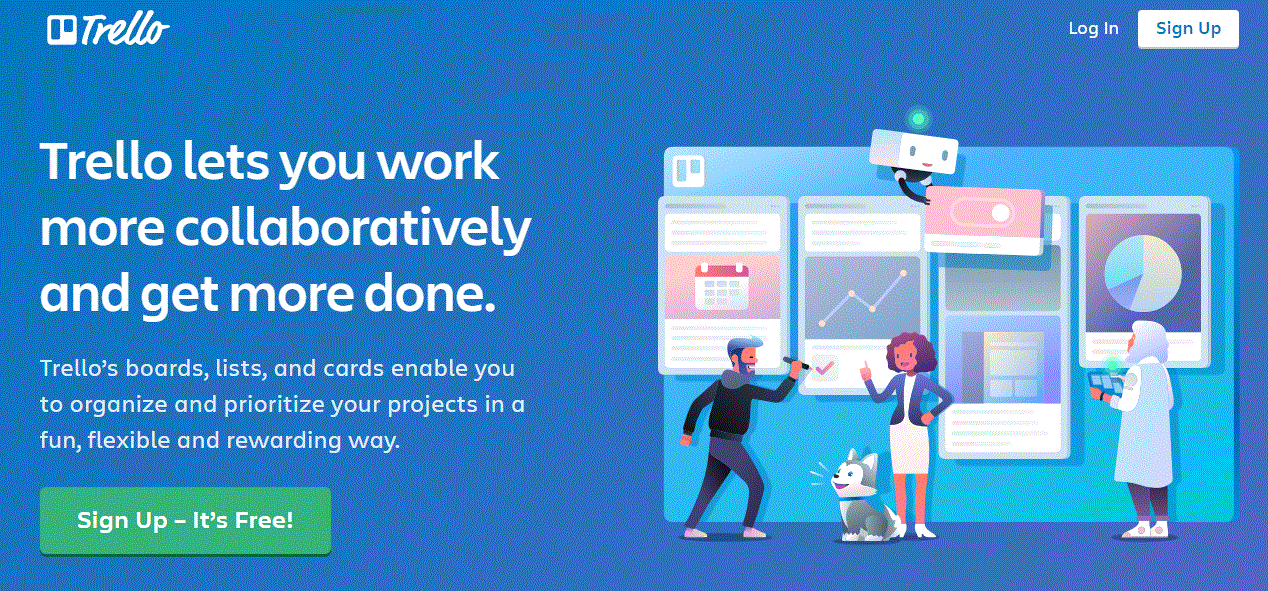 Trello is a great collaboration tool. We've already written much about it in our article about great content calendars. However, let's talk about why we love Trello. It's free, it's intuitive, and it is really interesting. Trello comes with sign cards that allow you to divide tasks at a micro-level. Few other collaboration tools give you so many features for so little.
Price: The free version includes unlimited boards. In this version, you can attach up to 10MB onto the board. For more features, you can upgrade to the Business or enterprise class.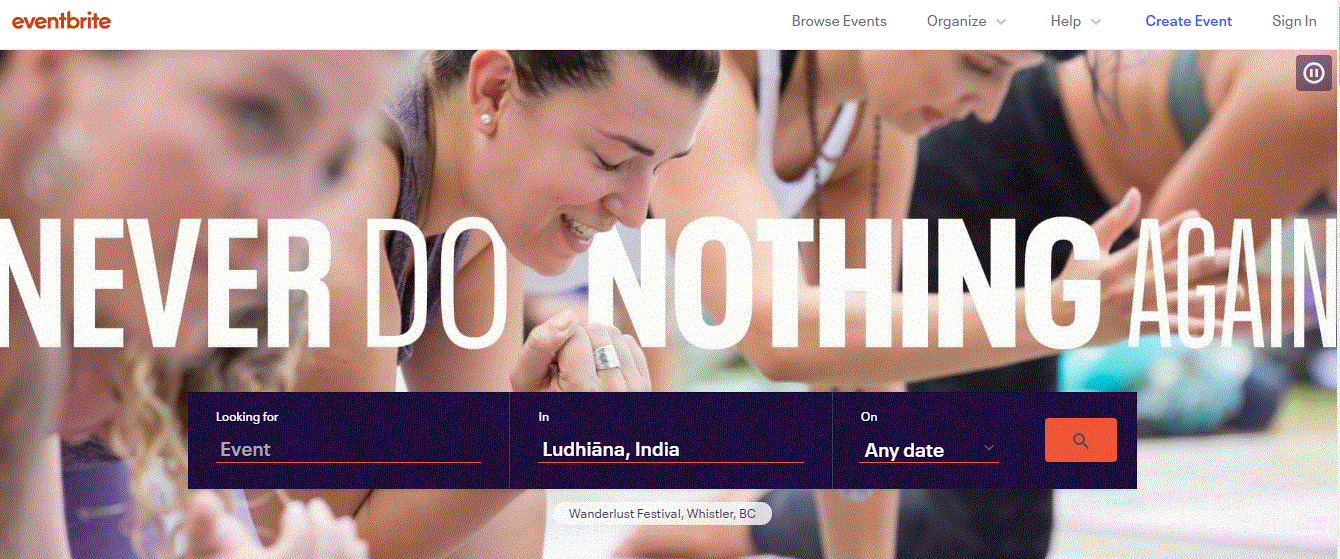 Eventbrite is not so much a tool as it is a website. But then again, nothing is ever a tool until you know how to use it. Eventbrite is a great way to bring people to your website. You can use this platform to bring people to your site. Have a site related to food? Host a free cooking class on Eventbrite. Is technology more your thing? Check Eventbrite for local hackathons to go and network with people in your domain.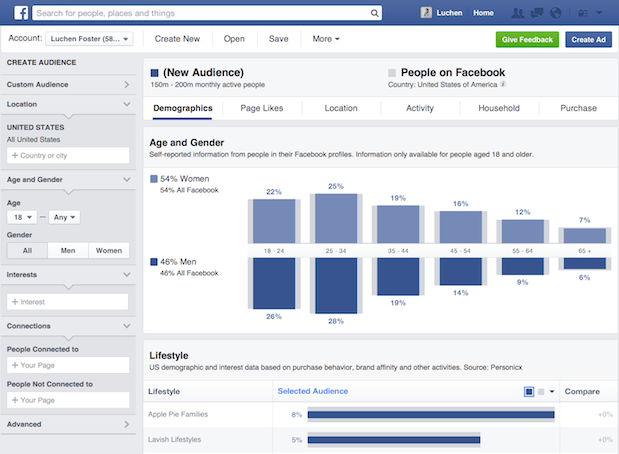 Facebook Insights is a must-have for any digital marketer. There isn't any reason to not use the tool. It's free, insightful, and convenient. Facebook Insights gives you an overview of everything you need to know about your posts; how many people liked them, how many saw the posts, and how many interacted with your content. This is great news for people and organizations alike.
Price – Free! Literally, all you need to make this work is a Facebook account.

Piktochart is a tool that lets you create infographics, presentations, and printable posters among others. One does not need any designing/coding experience to use this tool. The designing tool comes with pre-made templates that can be altered to your sensibilities.
Price: The pricing package starts at $12.5 a month and can go up to $82.50 a month, based on your requirements.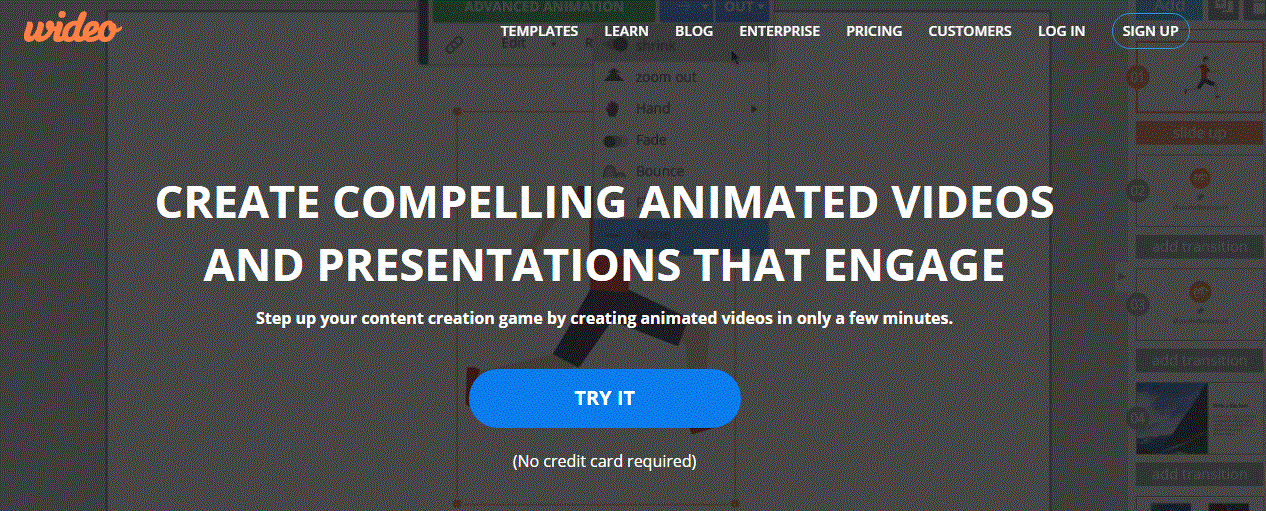 Wideo is a video animating tool that helps you make professional-level animated videos. Note that these videos are animations that can be edited to your heart's content. The tool is ideal for those who have a product demo to give or a marketing presentation to make – it's professional, light, and entertaining.
Price: A 7-day trial after which you'll have to pay $19 – $79 a month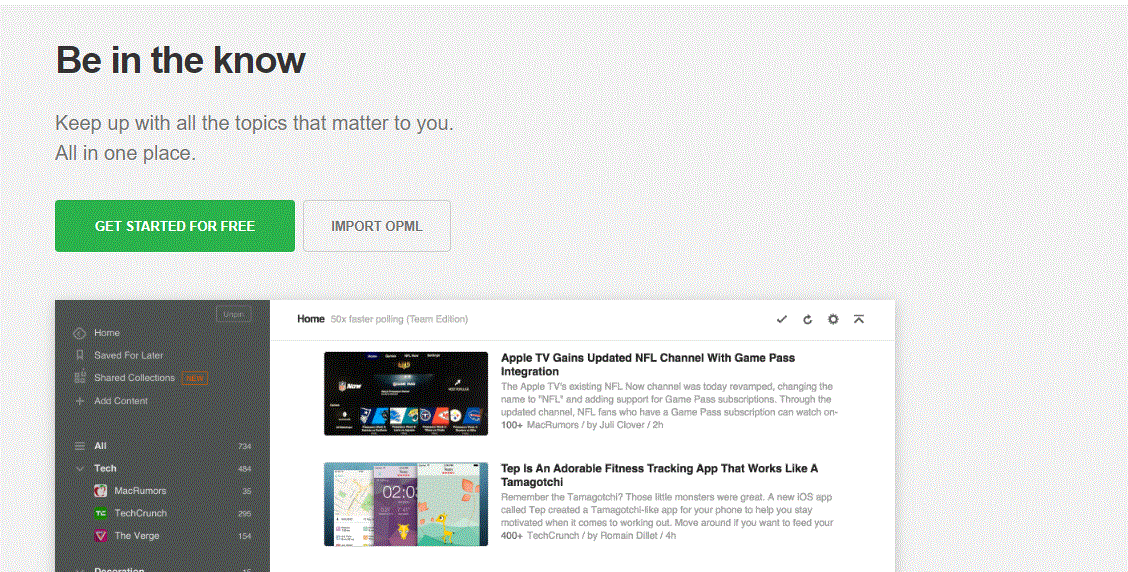 Great content is the first step to great SEO. However, it is easy to get bogged down by a severe lack of ideas. This is where Feedly helps. Feedly is a news aggregator. It helps you keep track of the latest happenings. Feedly integrates with collaboration boards like Trello, so you can throw ideas around with your team and brainstorm creative ideas.
Price: Freemium. You can upgrade to the Pro or Enterprise version (which will cost you $5 – $18 a month).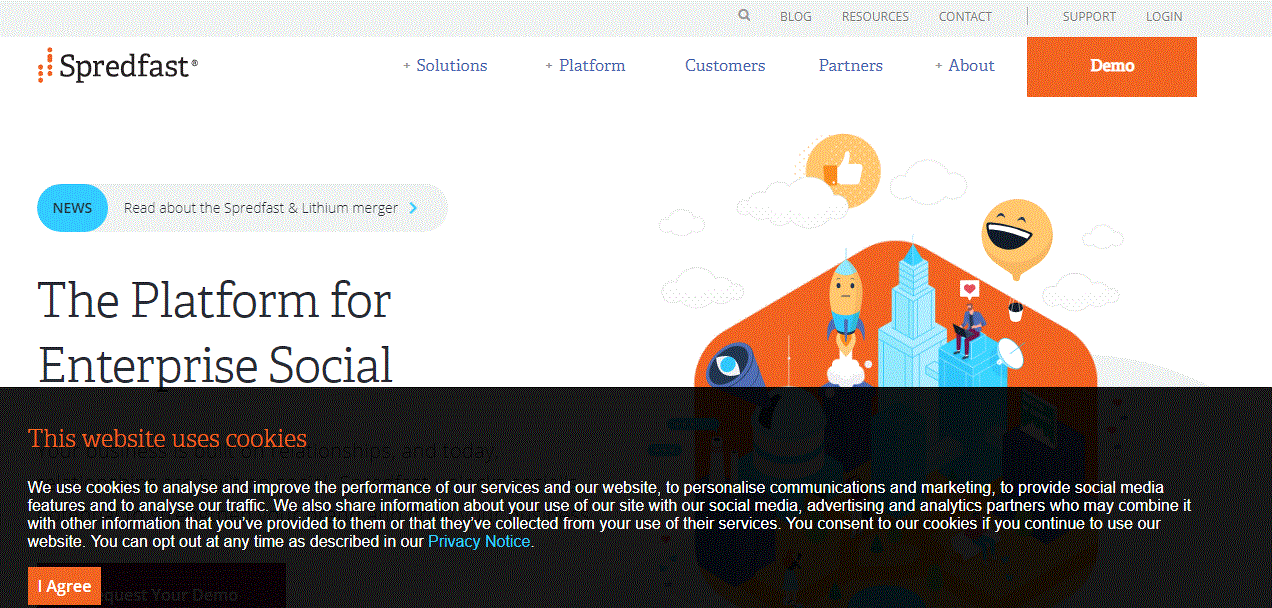 Spredfast is a social media management tool that helps teams gauge the effectiveness of their campaigns. With this tool, you can manage your social campaigns, analyze their effectiveness and compare campaigns to measure ROIs. This tool is a must-have for those who have the budget.
Price: Depends on the package chosen, which is customized based on your requirements.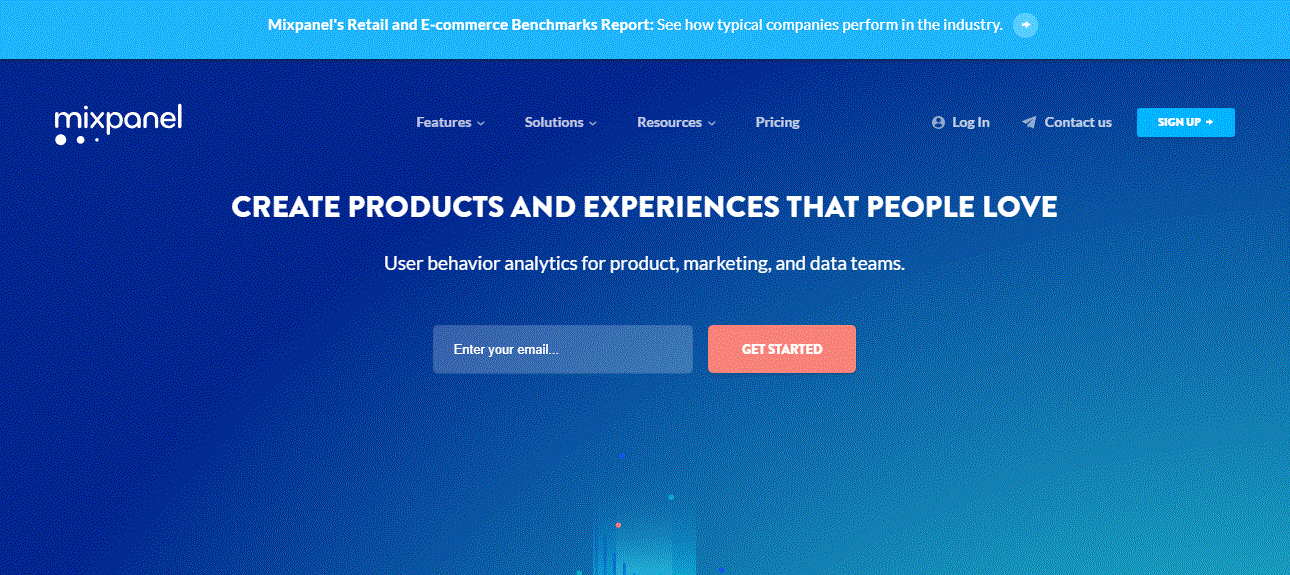 One of the most extensive analytical tools in the market, MixPanel allows you to analyze mobile and web functions. MixPanel differs from other similar platforms in the sense that analyzes customers based on their actions and not page views. This information is more practical than sheer numbers that turn up in other reports.
Price: Free. The paid version is also available and costs $99 a month.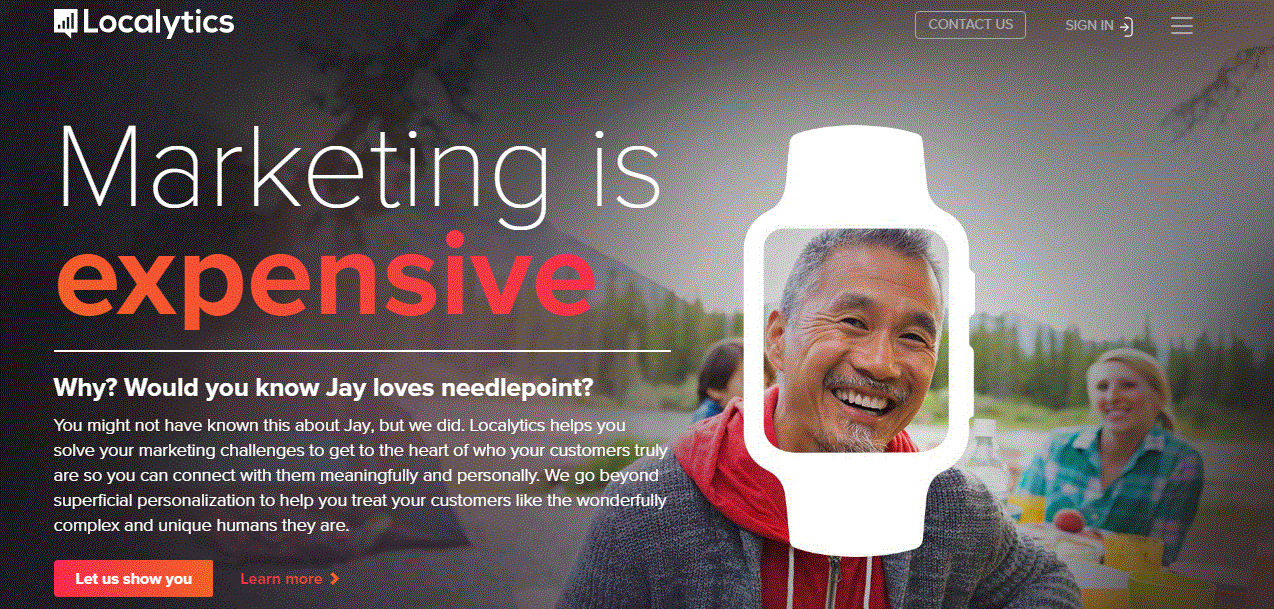 Few tools out there exist for the purpose of mobile analytics. Localytics is one such tool. Companies like Runkeeper, Grindr, and Zipcar use this tool to track their apps' performance. With this tool, you can customize advertisements to suit the needs of your customers, perform A/B testing to see what is working for you and what isn't, and micro-target customers so you give them exactly what they need.
Price: Freemium. Pricing is according to data volume. While the basic version is free, a higher usage could cost you anywhere between $95 to $895 based on your requirements.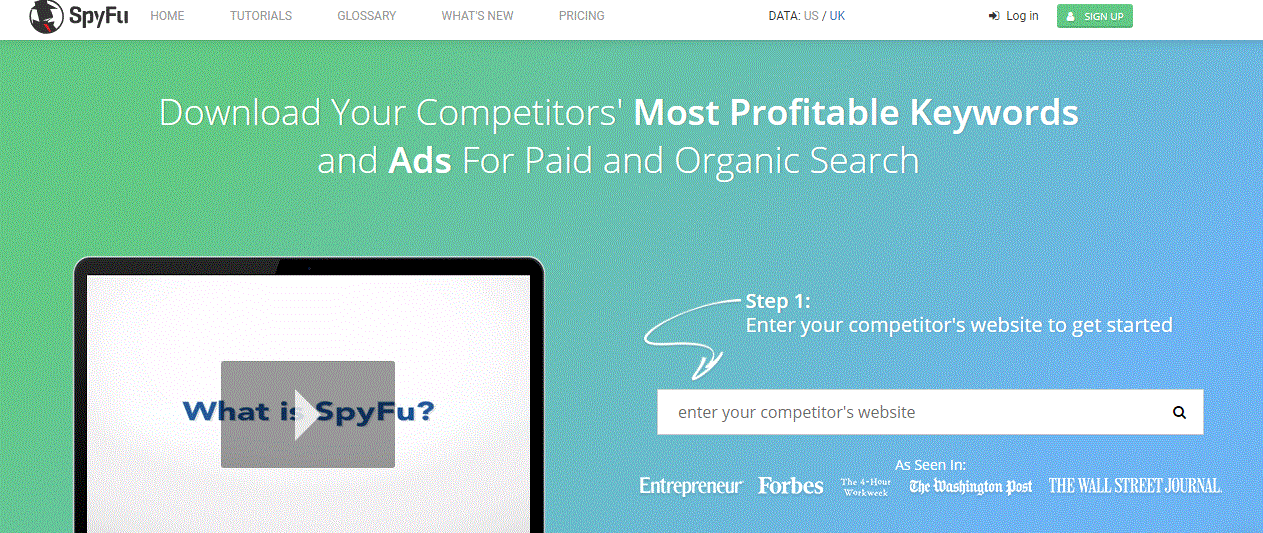 Most SEO specialists use Spyfu. This SEO tool is extremely valuable for anyone who wants to learn their competitors' PPC & SEO tricks. With this tool, you can find what keywords your competition is trying to rank for and see what is working for them and what isn't. The tool is simplistic and the interface is intuitive. It's no wonder this tool is widely sought out.
Price: The plan starts at $33 a month and can go up to $199 a month.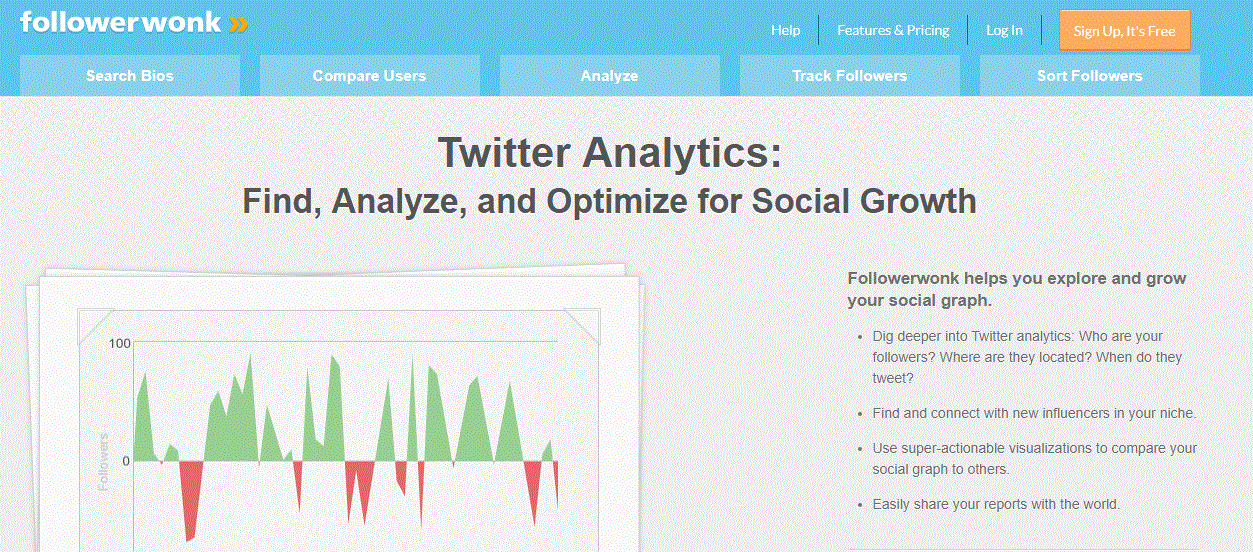 Followerwonk is a social media marketing tool from Moz. With this tool, you can find influencers in your domain and connect with them for your marketing purposes. This tool also helps compare Twitter users, analyze their reach and success rate. While the importance of influencer marketing is known, little is known about how to find the right influencer. Well, now you know!
Price: Free and paid. The paid version goes up to $79 a month and allows you to find influencers, compare them, and optimize your outreach process.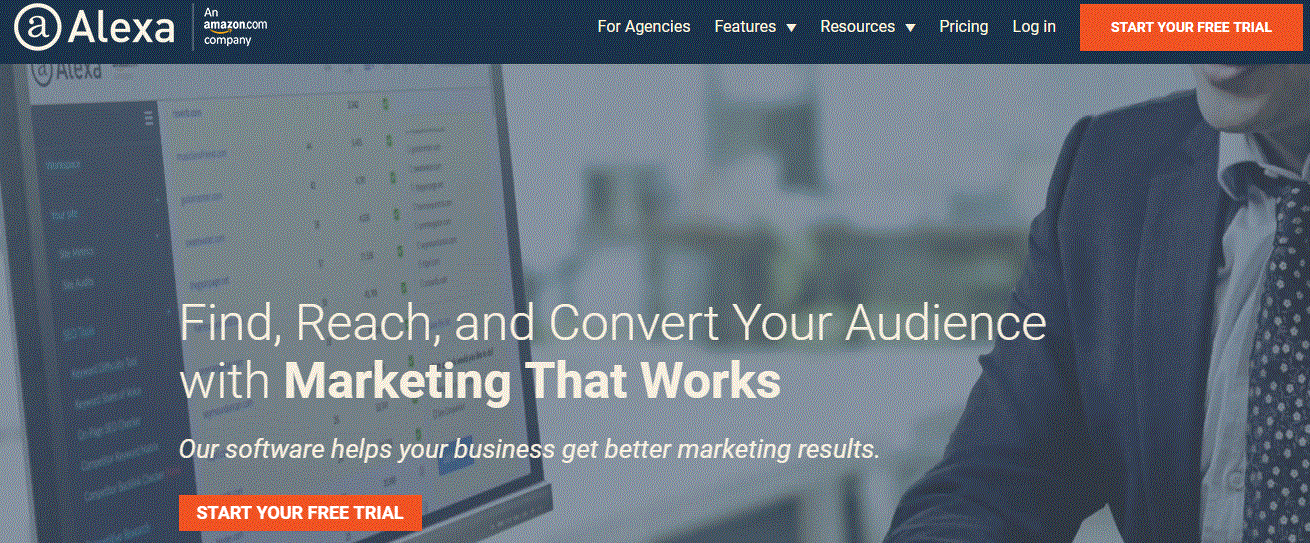 Few people know that Alexa, the SEO competition analyzer tool, is an Amazon subsidiary. The tool was founded in 1996 and has had plenty of time to tweak its interface to give users an optimal experience. This tool helps professionals discover competitor sites and uncover ways to get in front of their target audience.
Price: Free 7-day trial. Their paid versions start at $99 a month and can go up to $299 a month.
Suggested: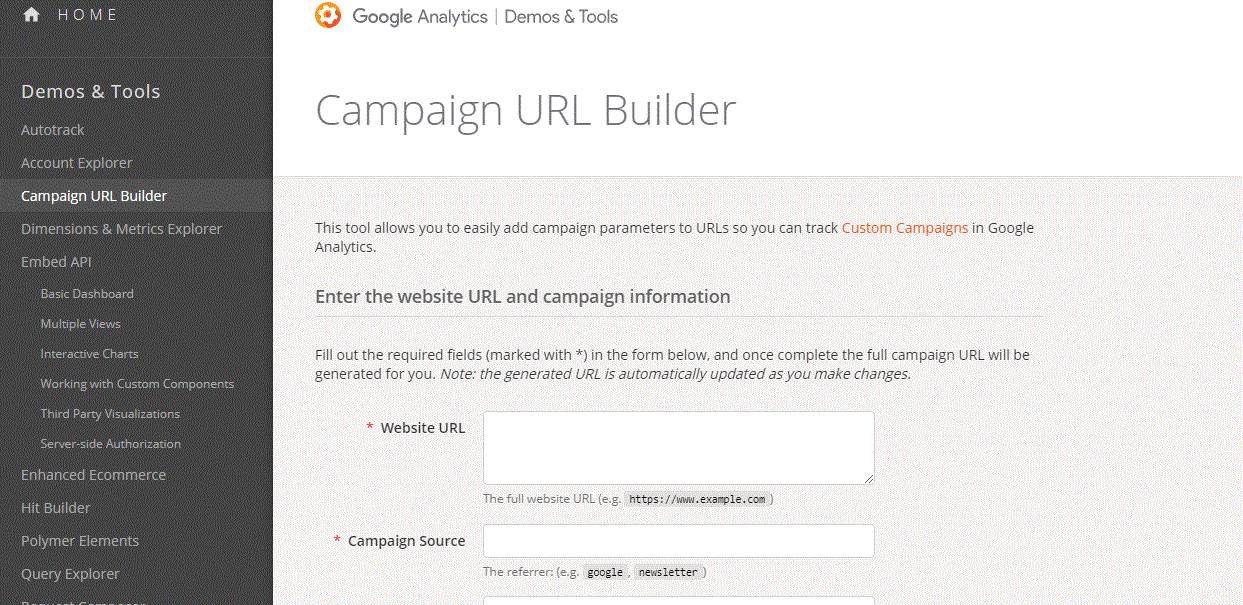 Tracking campaigns can be a proper pain-in-the-backside if you don't do it correctly. The Google Analytics URL Builder lets you customize your website's URLs. In this regard, tracking the success of your campaigns becomes a piece of cake.
The Google Analytics URL Builder not only lets you create customizable URLs but also provides a link shortener that helps improve your social promotions. As Google counts in the Keyword in the link so it can be a great tool for that/
Price: Free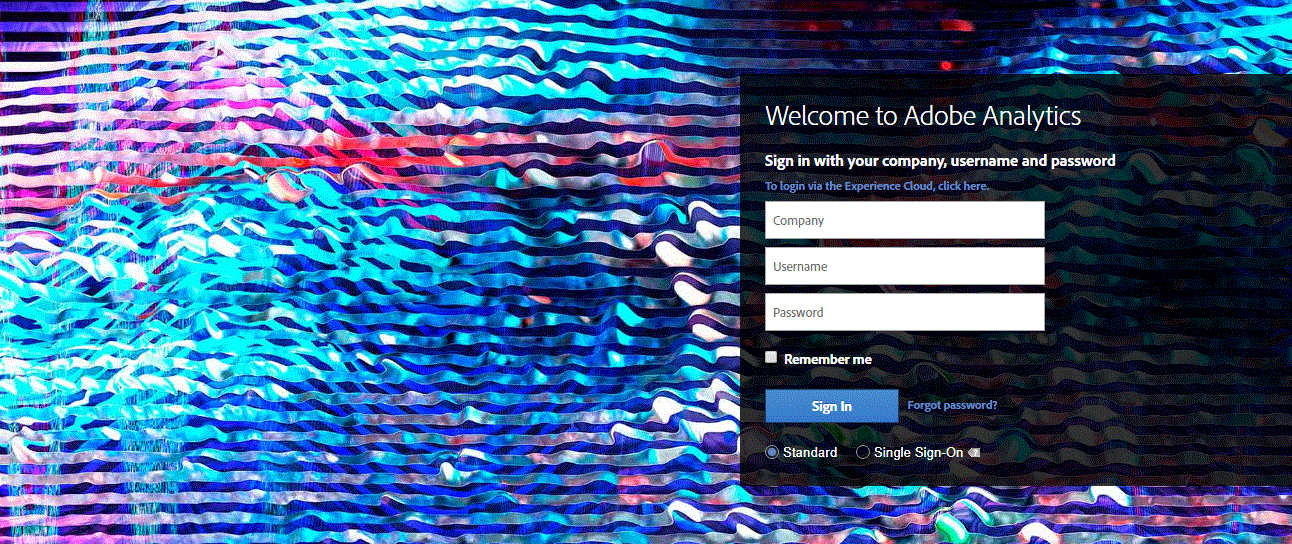 Owned by Adobe, this tool allows you to customize your analytical dashboards. Google Analytics' expensive cousin allows you to customize your dashboard, create segments, and set customizable targets, all in the name of better tracking.
Price: Priced on a case-by-case basis.
SendGrid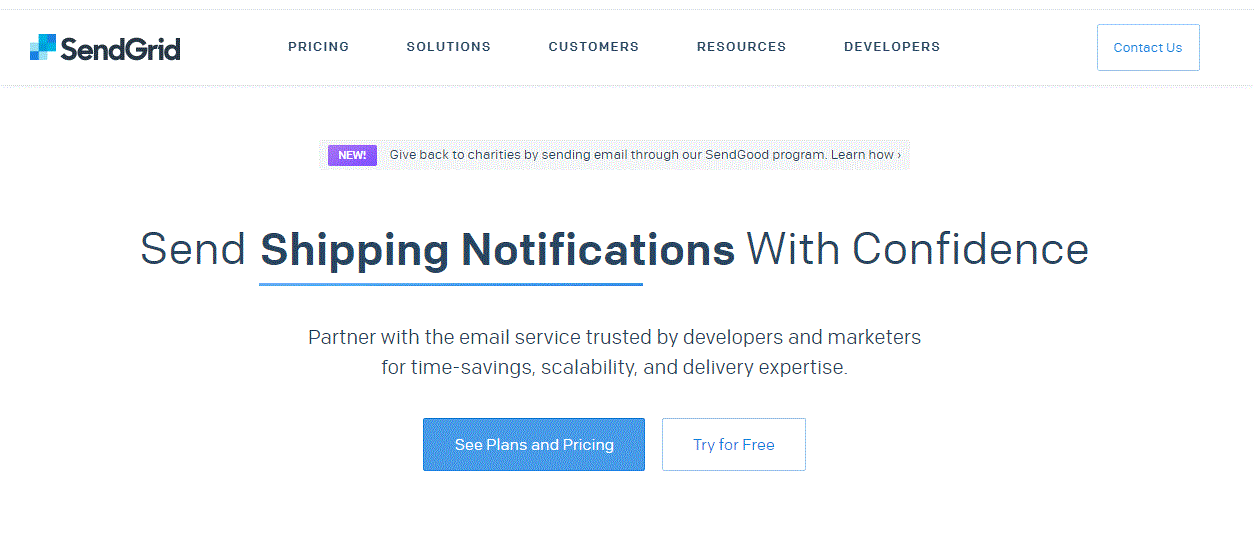 SendGrid is an excellent tool for those who want to stay ahead of their email marketing campaigns. Quite like MailChimp, this email marketing tool also allows you to send targeted emails to multiple people at once. However, this is where their similarities end. SendGrid has amazing analytics and reports. With these features, you can identify the delivery report of each message you send out. You can also pinpoint which messages have been marked as spam. Moreover, automating your transactional emails become extremely easy with this tool. If your organization sends out enormous amounts of automated responses, then this could be the tool for you.
Price: This tool starts at $80 and could go up to a whopping $1500 a month.

We love Ahrefs. They don't mess around. With Ahrefs, you can check the number of backlinks your site has, which keywords you rank for, which keywords your competition ranks for, what topics your competition writes on that you don't, which pages of your site are doing well and what your content quality is. Do we need to say more?
Price: Starts at $179 and goes up to $999 a month.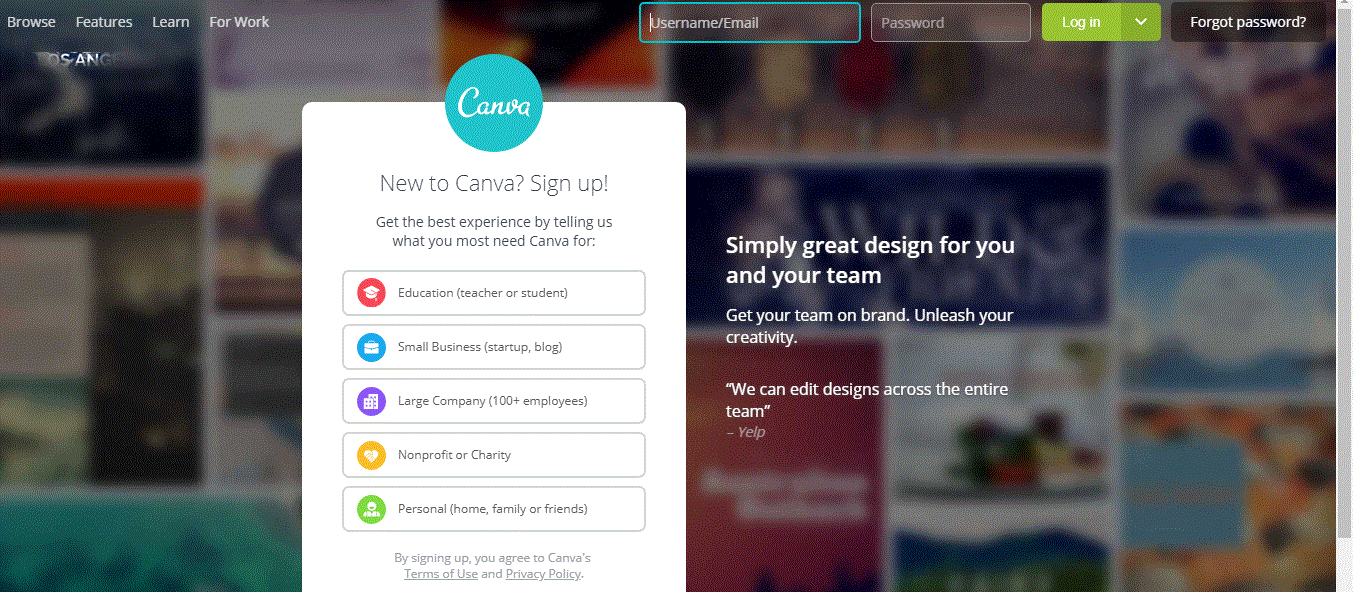 Canva is an amazing tool for anyone who does not want to (or cannot afford to) splurge on a graphic designer. With this tool, you can crop images, edit them, and create stickers. This tool is a one-stop-shop for all your branding needs. If you're starting small and cannot afford to spend huge sums of money on a branding theme, then this one's for you.
Price: The basic model is free of cost. The pro version starts out at $9.95 a month when you pay annually.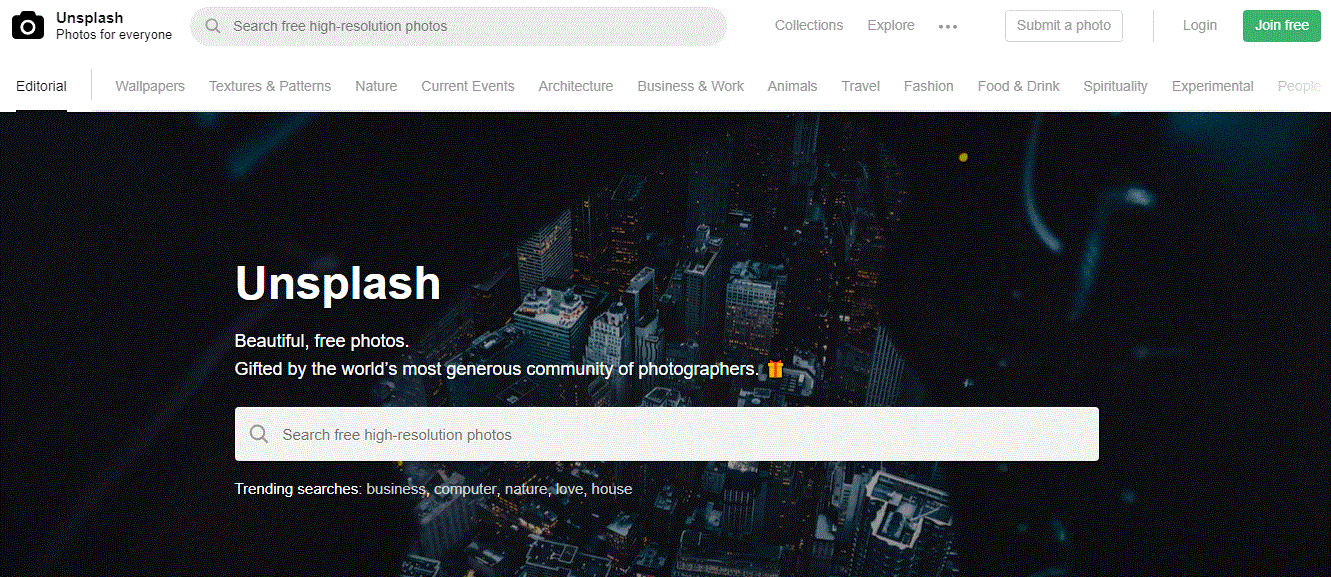 A website dedicated to clear, high-resolution free images is every designer's dream come true. Unsplash does not disappoint. Unsplash has thousands of high-resolution images that you can use for free. The website is fueled by peer users and therefore has images for almost all topics.
Price: Free
Suggested:
A list of websites where you can get free stock images.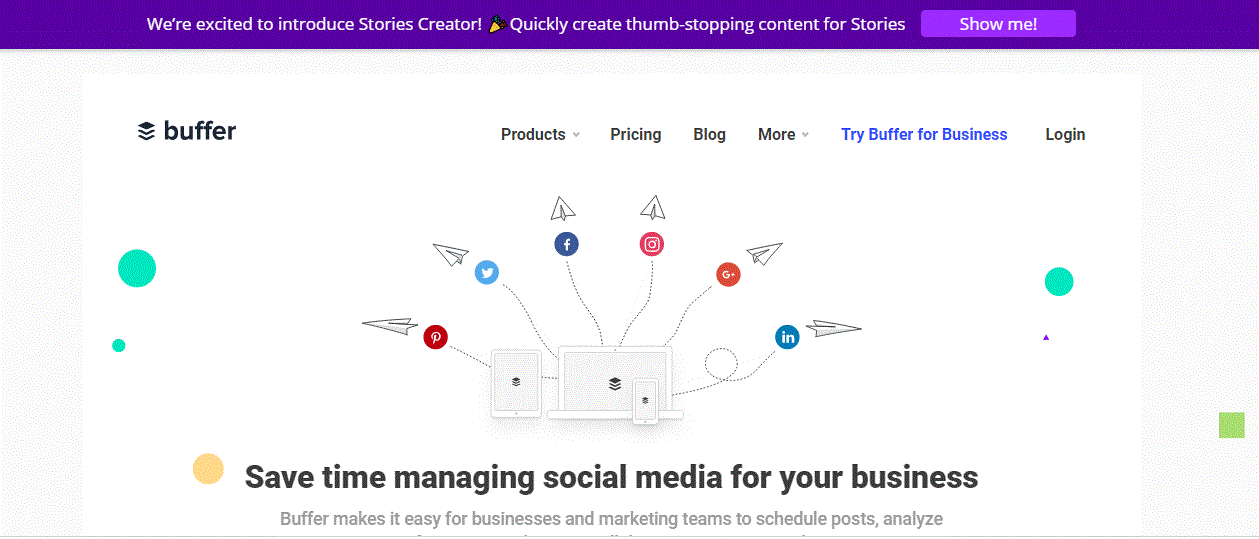 The Buffer is one of the indisputable leaders of social media management tools out there. One cannot take a couple of steps in this domain without hearing of this tool. Buffer integrates with your social media accounts like Facebook and Twitter and posts on your behalf. With this tool, you can time your tweets and posts beforehand and also analyzes the effectiveness of your social messages.
Price: Free version available. The paid version starts at $15/month and goes up to $399/month.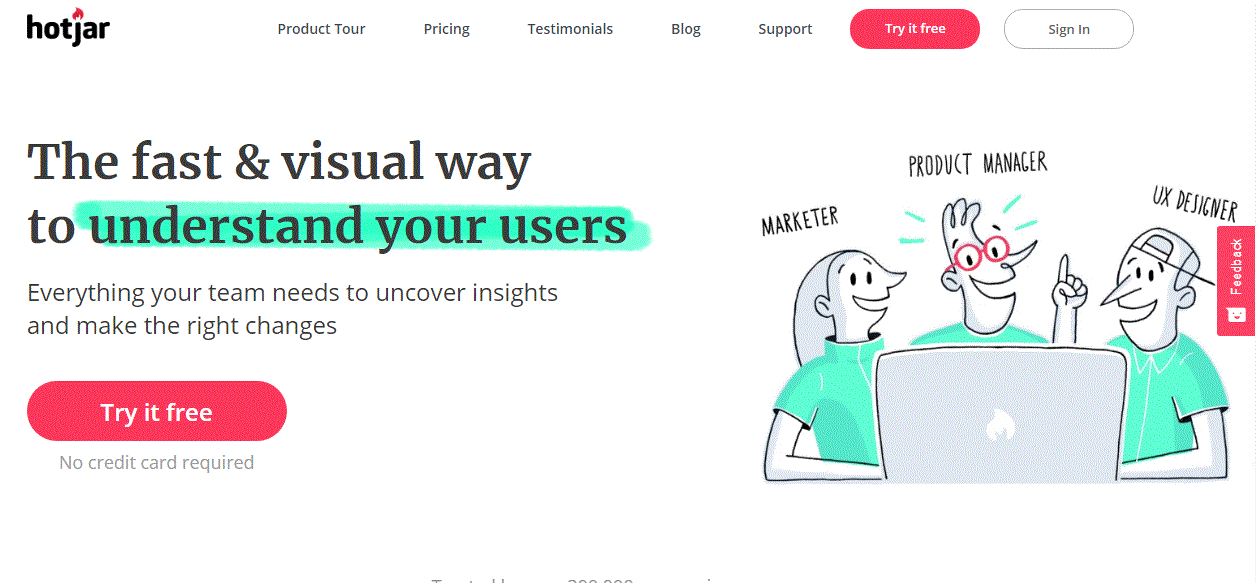 HotJar is a website optimization tool that gives you a fantastic overview of how your audiences are interacting with your site. The features of the tool include heatmaps and recordings, which give you feedback right from the horse's mouth.
Price: Free and paid. Paid versions start at $29 a month and can go up to $598 a month.
SimplyMeasured
SimplyMeasured is your all-in-one social media management tool. You can place all of your social content in one place and manage it using one, intuitive platform. You can conduct a competitive analysis to see how your social campaigns fare when compared to others. But most importantly, you can make use of automated reports that turn up in your inbox so you don't have to worry about painting a picture for your bosses. This tool does it all for you.
Price: Based on a customized package.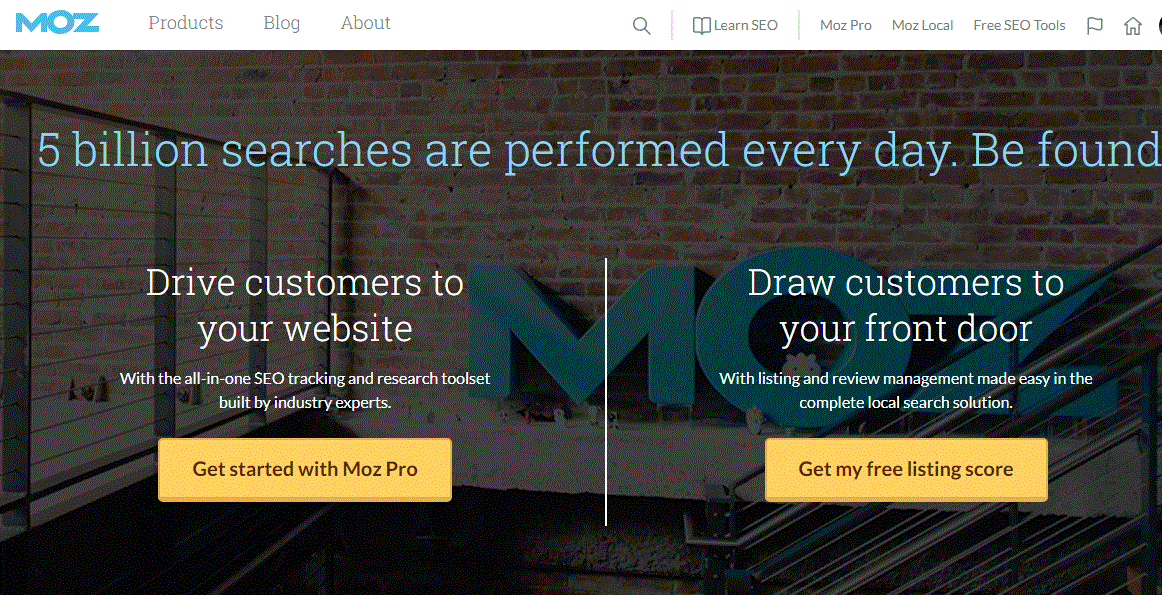 Moz is one of the most well-known names in the industry today. With Moz, you can measure the success of your backlinks, identify the domain authority of your site (as well as your competitor's site), and identify where you can find backlink opportunities. I recommend using the Moz toolbar.
Price: Open Site Explorer is free of cost. Note that Moz is attempting to phase it out and replace it with its latest link explorer site. The Moz Pro packages start at $99 a month and go up to $350 a month.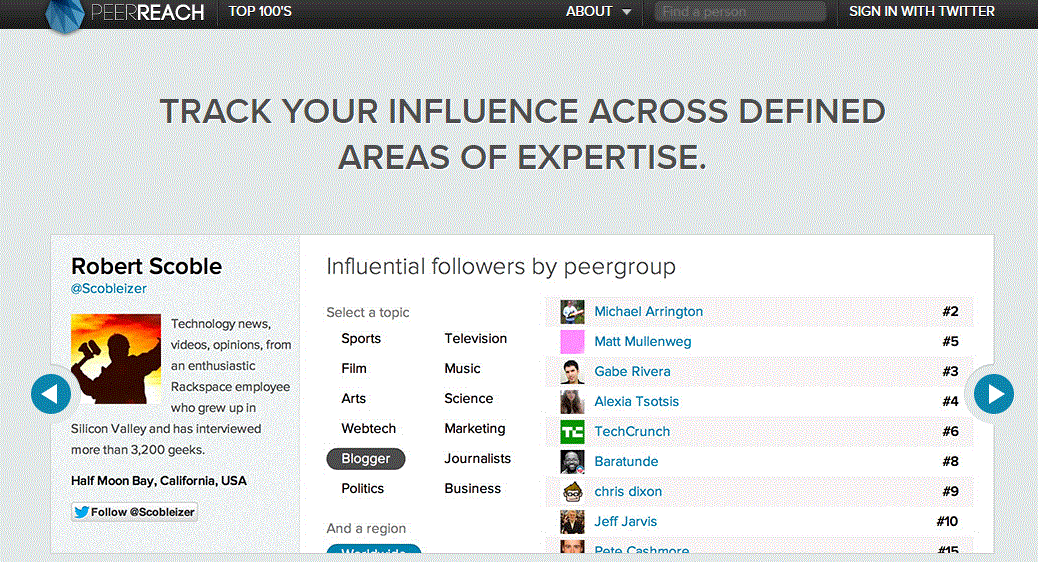 Another tool for social media, PeerReach helps you find influencers for your domain. PeerReach logs into your Twitter account analyzes your connections, and tweets, and identifies your areas of interest based on this data. With this, it points you in the direction of people you're connected to with a large base following, so you can network and get your work across to people who matter.
Price: Free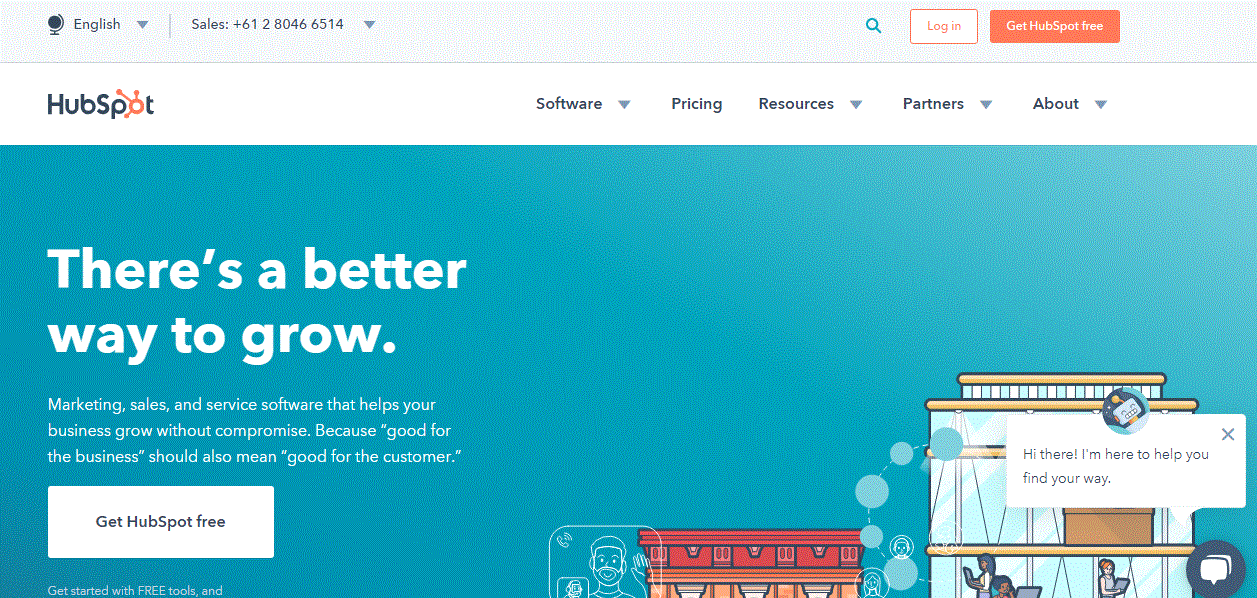 Hubspot has a huge variety of free marketing tools that can help you identify and convert your idle audiences into viable leads. These tools are a hotbed of information. As soon as a lead submits his or her in the collection form, you know what pages they saw on your site and how they interacted with your site. From a conversion standpoint, this information is a gold mine and helps you connect with your audiences better.
Price: Freemium. The paid version could cost you anything between $50 – $2400 a month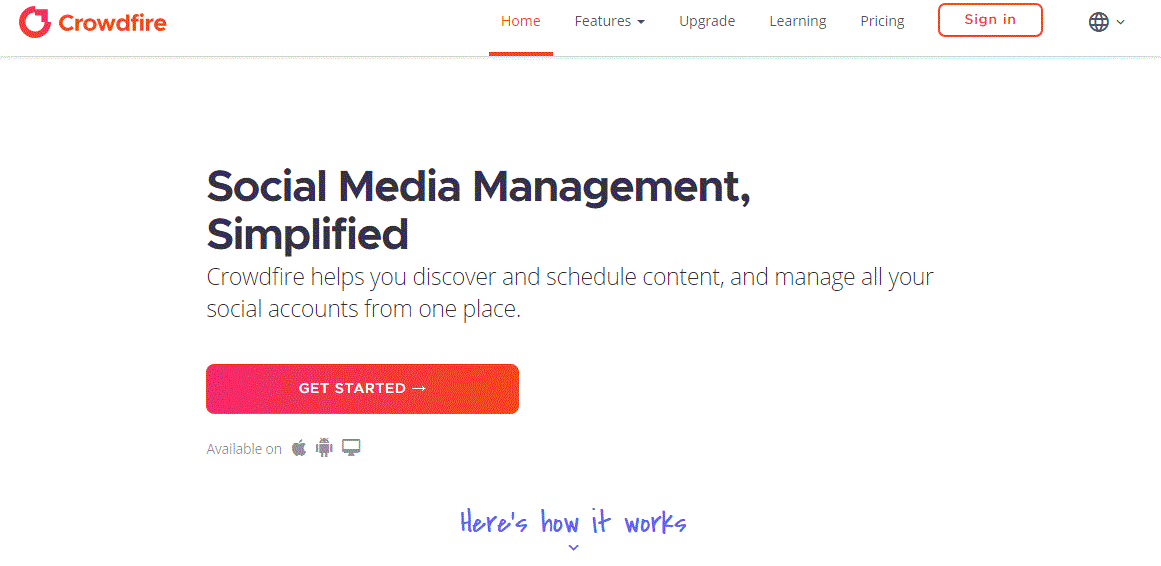 Crowdfire is a social media management tool that lets you integrate all your social media accounts into one platform and streamline your branding strategy. With this tool, you can pre-schedule posts, identify which of your connections are inactive, who your competition follows, and what the latest trends in your industry are. If you are someone who takes social branding seriously, then this is the tool for you.
Price: Extremely affordable. A free package is available with limited features, after which, it costs between $5.99 – $33 a month when paid annually.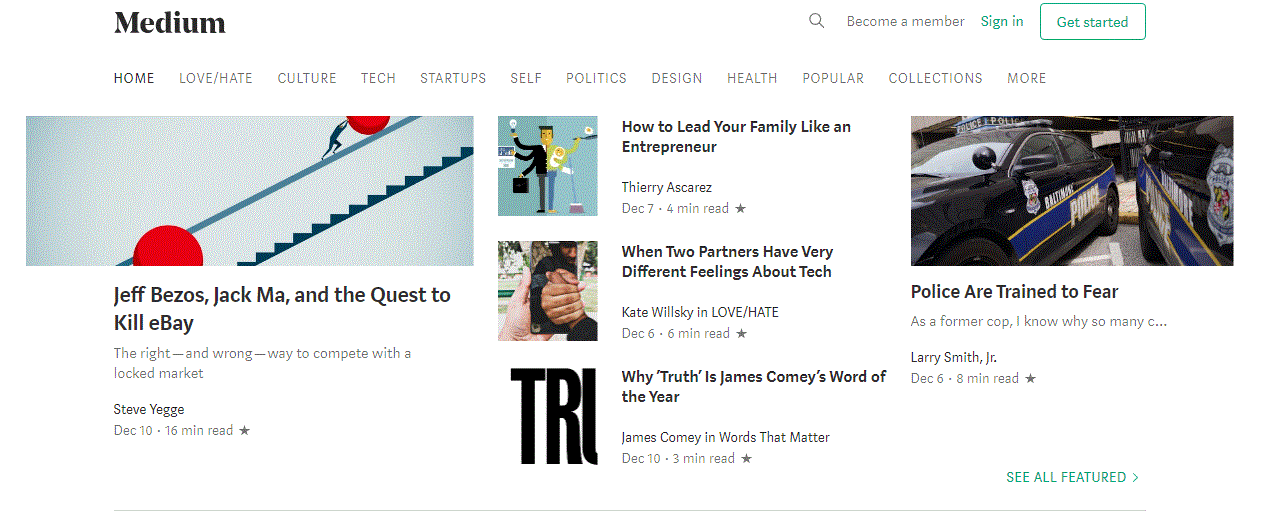 Any blogger worth his or her worth knows what Medium is. A medium is a great tool for those who want a wide reader base without having to spend tons of money. The reader interface for Medium is better than that WordPress, which helps bring more people to your content. Moreover, Medium comes with an analytical tool that, while is rudimentary, gives you a clear idea of how well your content is doing.
Price: Free, but has a partners program where you pay about $5 a month to support other writers.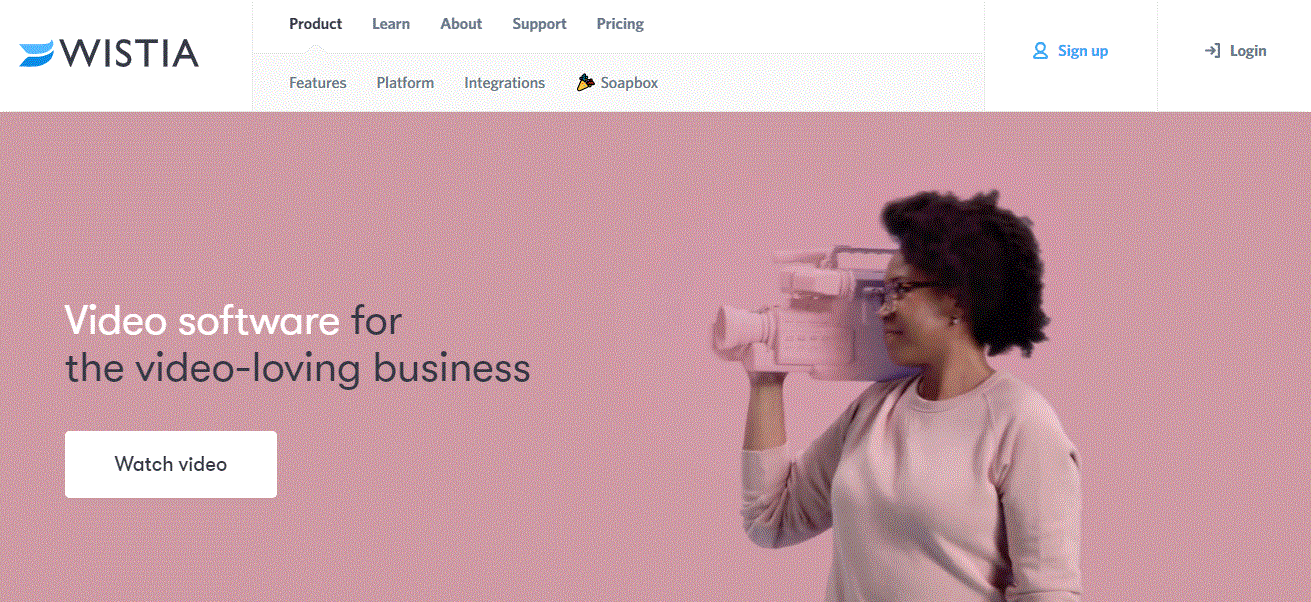 Wistia is a video hosting site for businesses. While most people believe that YouTube is the best tool for video hosting (and they're not entirely wrong), Wistia has benefits that YouTube cannot possibly offer. For one, they offer an edit option that is both effective and simplistic. With this, you can customize your videos for your business needs by laying emphasis on portions that you want to and by adding CTAs where you see fit. Additionally, hosting videos on Wistia means that you won't have to deal with annoying ads that could potentially push customers away.
Price: Free and paid. The paid versions cost $99 a month.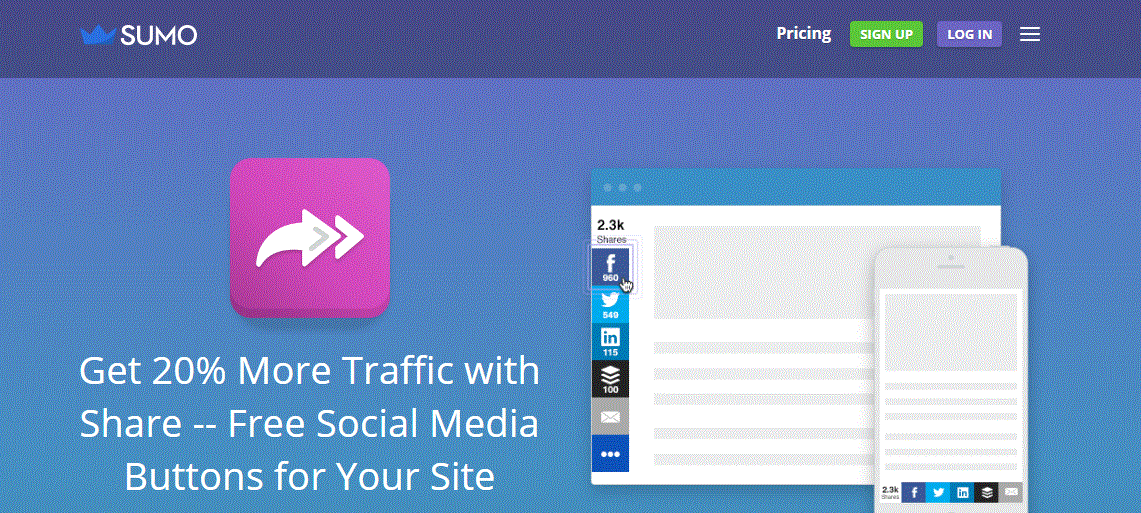 SumoMe Share is a WordPress plugin that lets you create a simplistic and functional social share bar that is designed to encourage people to share your posts. You can combine this tool with the SumoMe Image Sharer and Highlighter plugins (which are part of the same package) to further improve how people share your content.
Price: Free. The paid versions offer more features and cost about $20-$119 a month.

Longtail Keywords are often the key to a successful content strategy. With Keywordtool.io, you can identify long-tail keywords that you can use based on the seed keyword you type in. This tool also displays the search volume for these terms and makes keyword research a whole lot easier for you. Oh, and additionally, this tool has separate sections for Youtube, Amazon, Bing, and eBay, so you can information that is especially relevant to that site.
Price: Starts at $48-$88 a month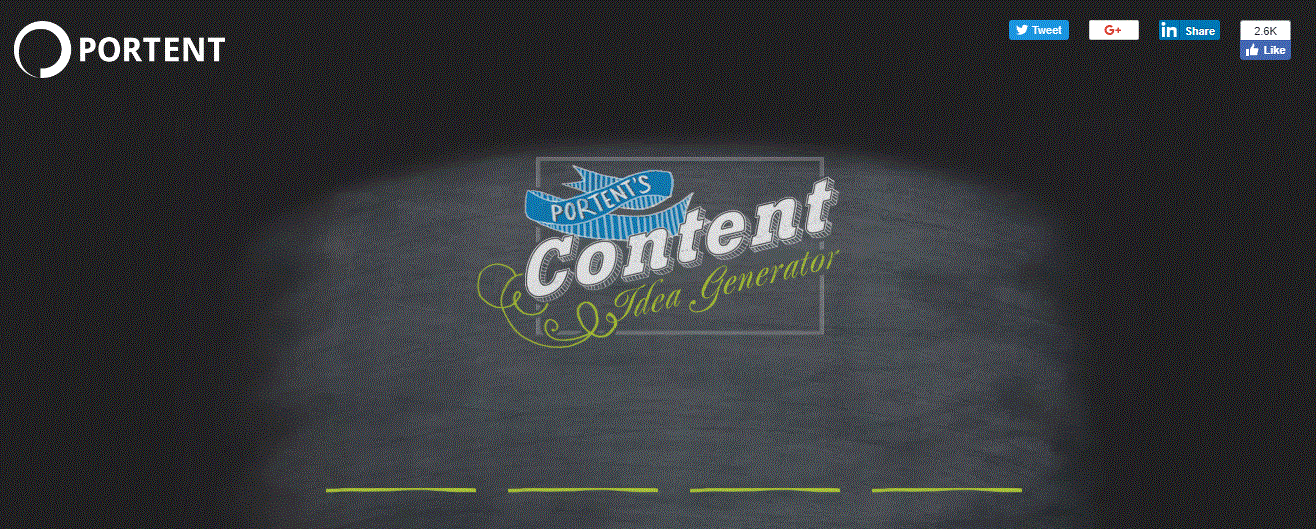 As writers, we all run out of good ideas. It's as common as the air we breathe and as old a phenomenon as the mountains. We've found this tool to be of great use in these scenarios. You just have to type the basic subject you'd like to write and the idea generator throws out potential subtopics you could write about. Note that sometimes you'd get outrageous ideas-but these are often exactly what you need to break out of the rut.
Price: Free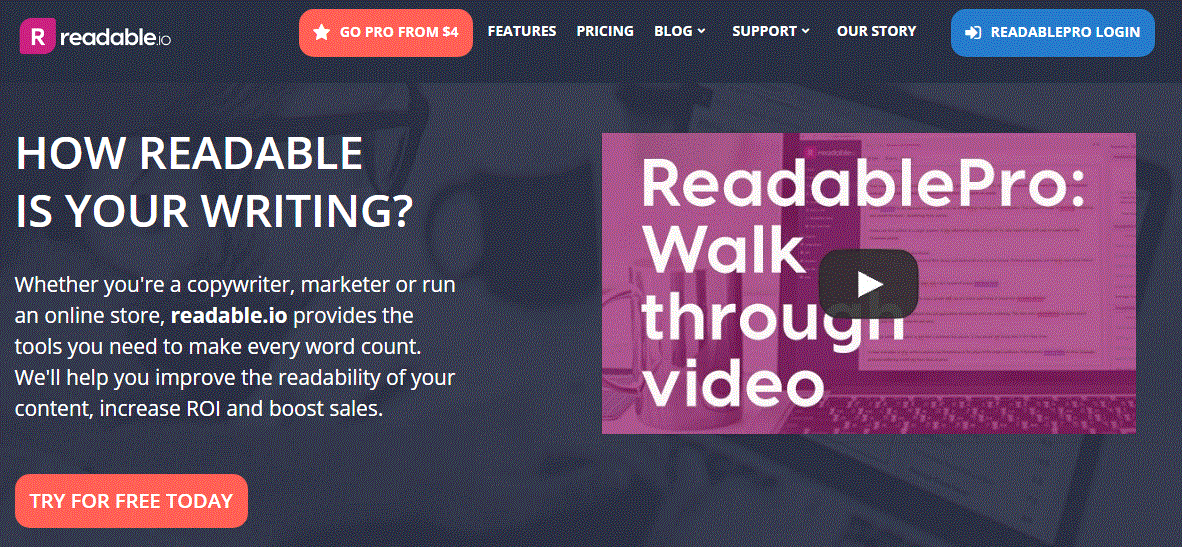 Good content is not just about being informative but also about conveying that information easily. Readable.io is a great tool you can use to identify where your writing stands. The tool uses Flesch's reading tests as well as words per sentence and adverb count to determine what reading level your writing stands at. The lower the level, the better the readability.
Price: Starts at $4 a month and goes up to $69 a month.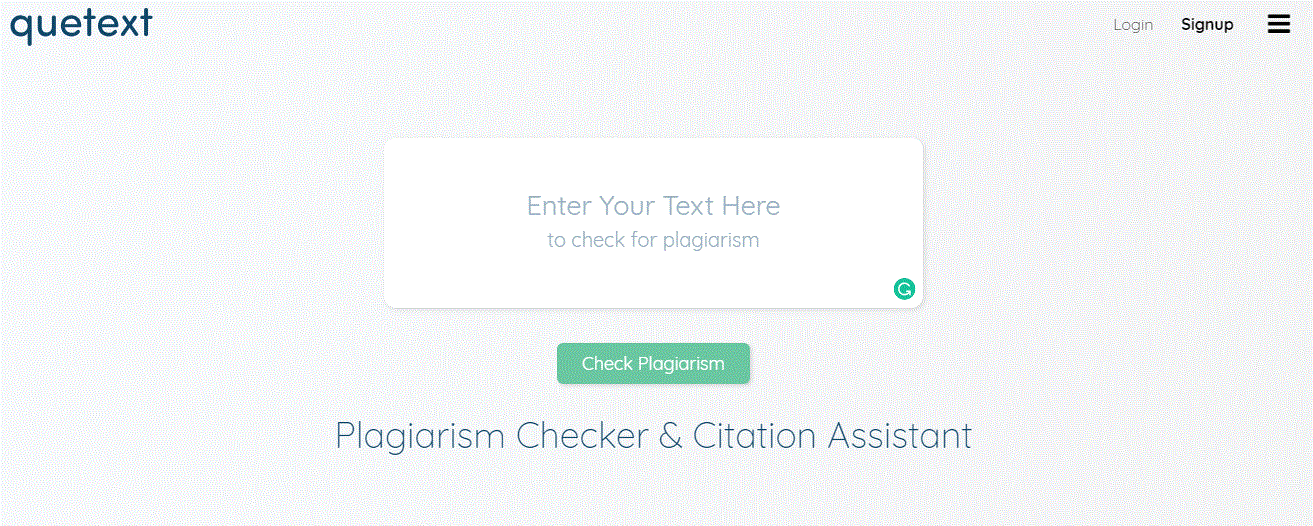 We all deal with freelance writers and every once in a while we are forced to deal with a bad apple who decides to lift content off another site and pass it off as his or her own. In cases like this, a plagiarism tool becomes vital. Quetext is at the top of its game here. It uses an AI algorithm that weeds out shoddy paraphrasing jobs. We've personally used this tool and we love its interface and effectiveness.
Price: Free and paid. The paid version can cost you $10 a month.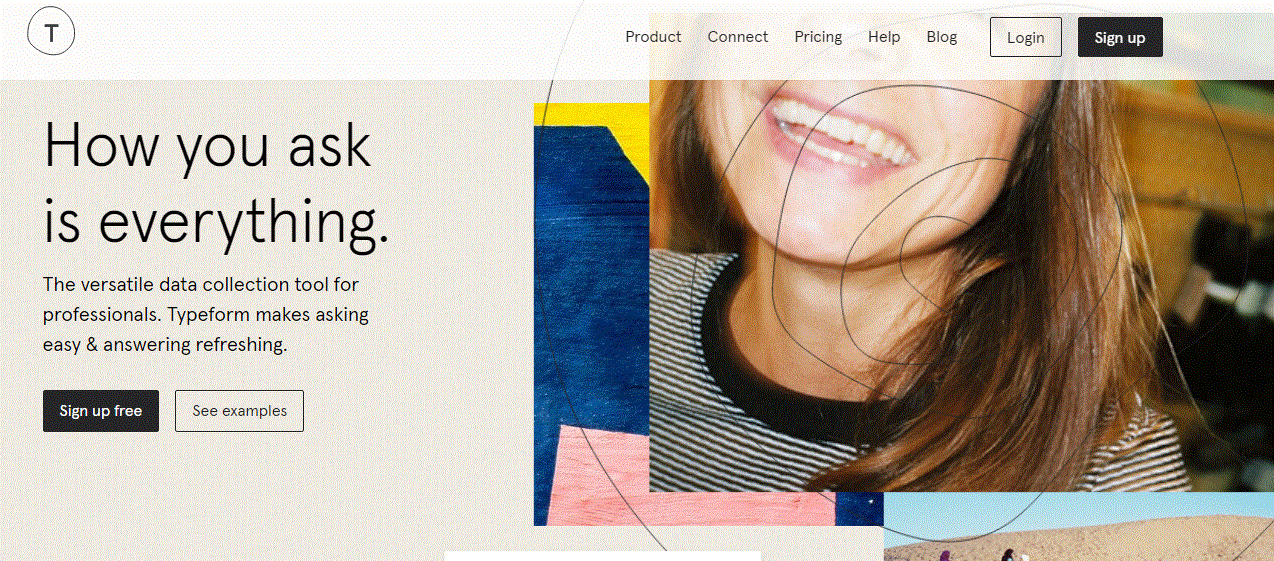 Feedback is important. Feedback forms are what help us website creators communicate with our audiences. We owe it to our audiences to provide them with simple and interesting ways to provide their feedback. This is where type form comes in. Typeform allows you to create visually appealing data that excite your audiences. When giving feedback is fun, more people are likely to interact with your site.
Price: Free and paid. The paid version costs $30 a month.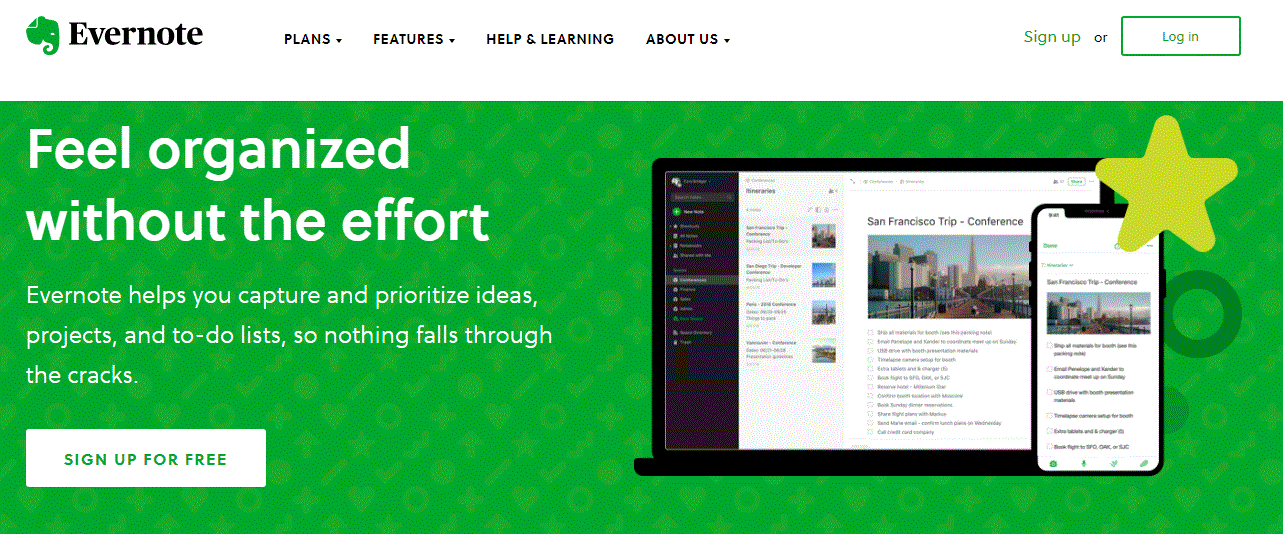 EverNote is a collaboration tool that makes brainstorming easy. Evernote syncs seamlessly with your phone and pc, making collaboration wherever you are possible. The interface is easy to use, and pleasing to the eye.
Price: Free and paid. The paid version could go up to $15 a month
37. Similar Web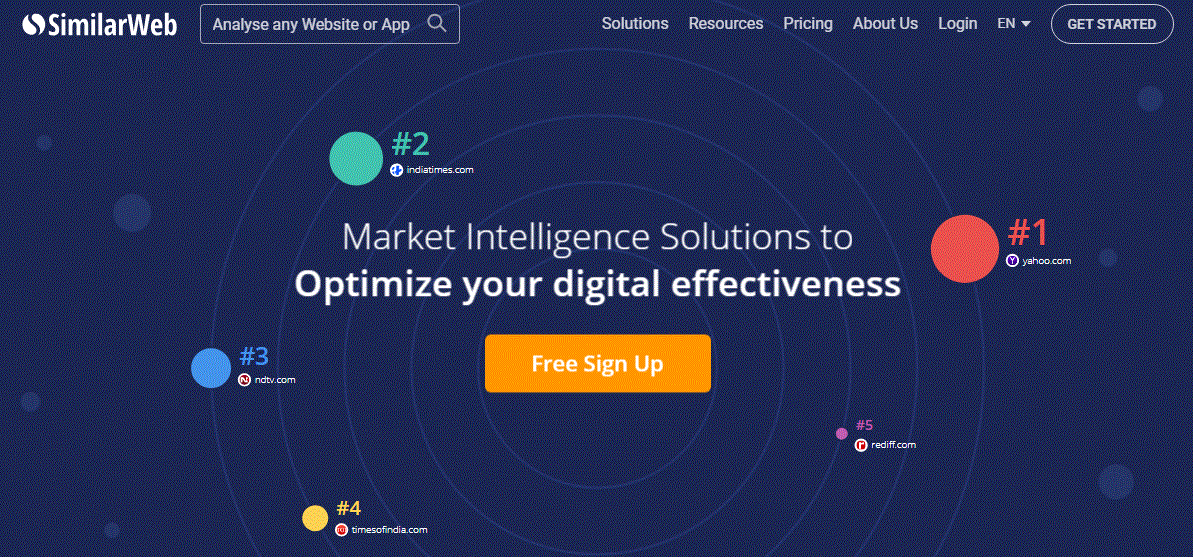 Everyone I know uses Similar Web. The tool that also doubles up as a Google extension gives you an overview of any website with a click of a button. This overview gives you a birdseye view of a website and tells you everything you need to know before you start researching a site. You can use this tool to tell you how many people visit a site, what its global rank is, what the bounce rate for a site is, and how much time an average person spends on the site.
Price: Free and customizable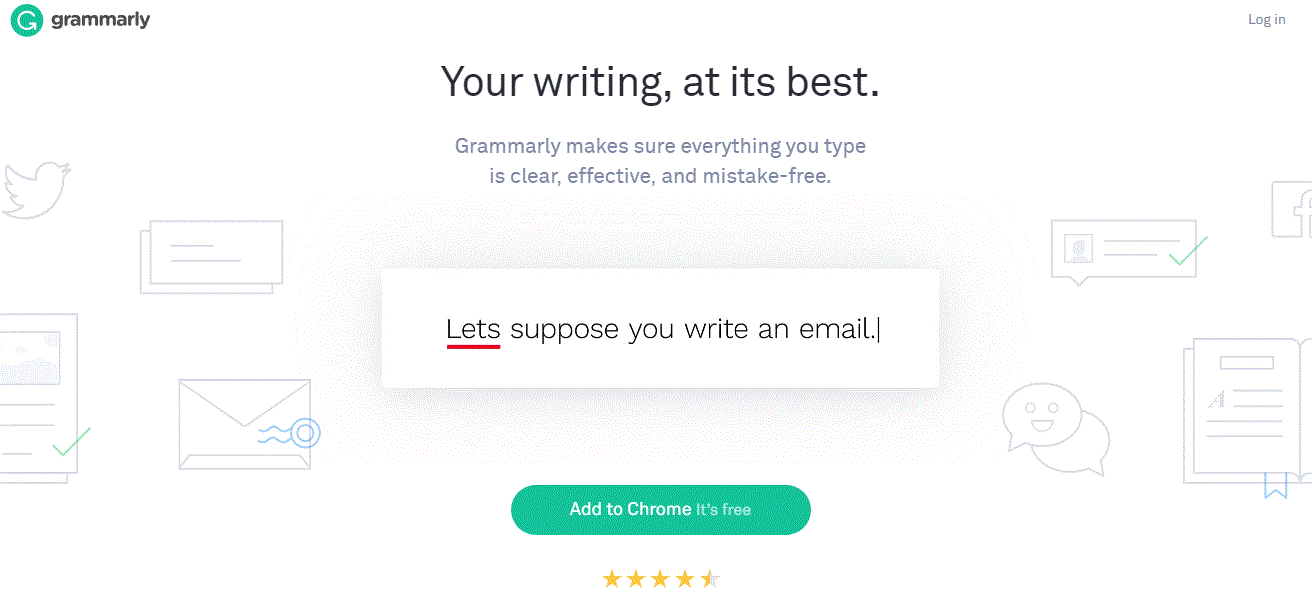 One of the best copy editing sites out there. The tool integrates with your website browser and corrects, and spell-checks everything you write. This tool is more intuitive than other copy editing tools and tends to suggest corrections based on the context of the writing (in most cases), which is more than we can say for other tools.
Price: Free and paid. The paid version costs about $20 a month when billed quarterly and $11 a month when billed annually.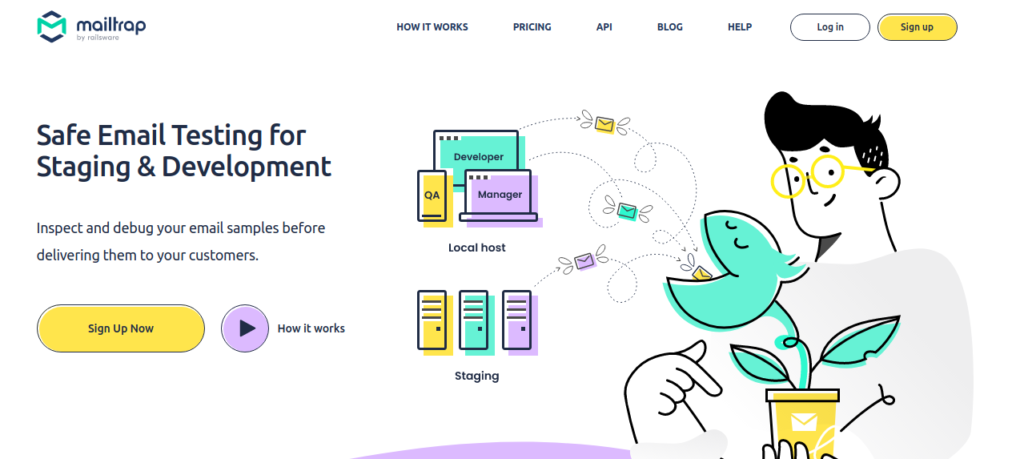 Mailtrap is an email testing service. It works like an SMTP server: the tool catches your emails, then you can evaluate them from the point of customers' view. The best thing is that everything is performed in a safe staging environment, so you won't spam real users with testing messages.
Apart from that, Mailtrap helps to debug your HTML, analyze spam rates, improve the deliverability of your messages, preview emails on various devices, and more. The tool is popular among devs, QAs, and marketers with a tech background, while it's intuitive and easy to use for any digital marketer.
Price: The free version allows you to test 500 emails per month for 1 inbox and 1 project. More features and fewer limits are available at any of the paid plans starting from $9.99/per month.

ProofHub is a renowned project management and team collaboration tool that you can use to manage your marketing projects and teams efficiently. It brings together all of the tools you'll need to plan, collaborate, manage, and deliver projects on schedule.
Project managers use ProofHub to plan campaigns quickly with online discussions, use Gantt charts to watch dependent tasks, and see how they're progressing. Further, workflows and Kanban boards help strategize each step, customize roles in defining responsibilities and access levels, and quickly share feedback.
PRICE: ProofHub has two major pricing plans:
Essential – $45 per month (billed annually)
Ultimate Control – $89 per month (billed annually)