Google is on a mission to simplify your gift search this holiday season. They just introduced three cool AI features to enhance your gift-buying experience. These tools leverage Google's Search Generative Experience (SGE), integrating generative AI into their search engine. These Google Latest AI tools will boost your productivity and make you complete your work speedily.
Let AI Spark Your Gift Inspiration with Google's Latest AI Tools
Check out Google's latest feature! When you search for things like "great gifts for home cooks," the AI generates personalized gift ideas. You get tailored subcategories like specialty tools, artisanal ingredients, and cooking classes. Click on a category to see gift options from big brands and small businesses.
According to Julie Black, Google's Director of Shopping Products, this tool helps you focus on your gift recipient's unique preferences. For instance, searching for "great gifts for home cooks who love pasta" brings up pasta-making kits and cookbooks.
Even for kids with specific interests, like inventing, the Google Latest AI Tools will suggest personalized gifts such as chemistry sets and coding kits. Google emphasizes that SGE is about sparking exploration with direct links to content publishers and shopping ads.
Experience Shopping Through AI-Crafted Images
Check out this cool mobile feature! Now, with the power of image generation, you can visualize and find the perfect clothing item. When searching for clothes using SGE, type in your preferences, and voila! AI generates photorealistic images. For example, if you want a "colorful, patterned puffer jacket," you'll see images that match.
Refine your choices by tweaking the text until you find the perfect match. Once you do, you'll see similar products available for purchase. This feature is rolling out in the U.S. in December for SGE users; others can enable it through Google's Search Labs.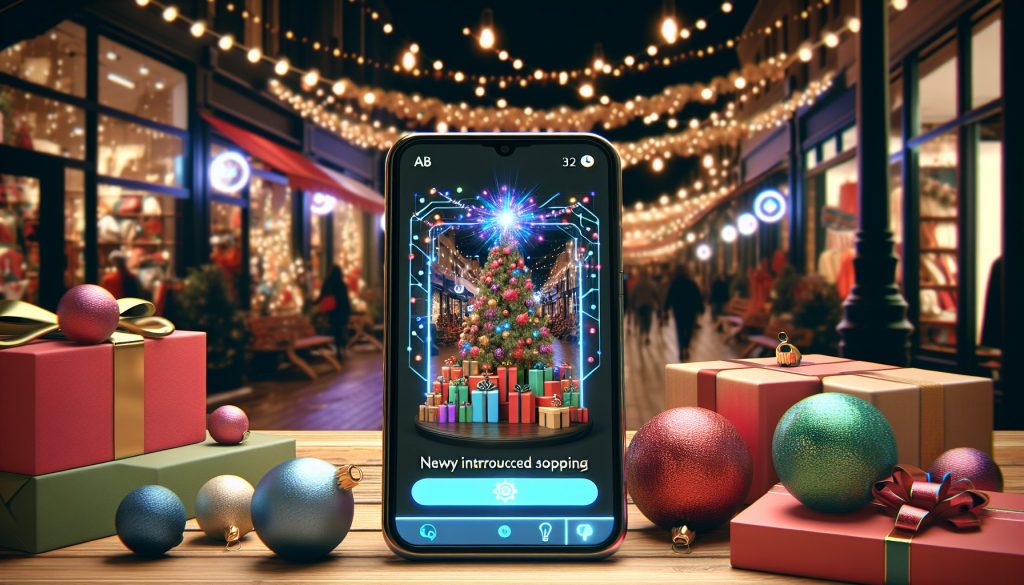 Explore a Wider Range of Virtual Clothing Try-Ons
Google is extending its AI-driven virtual try-on tech to include men's tops as part of Google's Latest AI Tools. After successfully launching it for women's tops earlier this year, Google noticed it boosts shopping engagement.
When you search for men's tops, you'll spot a "try-on" icon for participating brands. Just tap it, and you'll see the item on different models tailored to your skin tone, body type, and more.
With handy gift ideas, visualized searches, and virtual try-ons, Google is set on making your gift search "smarter and more confident" this season, thanks to its advancing AI.
Recommended:
Google Introduces Enhanced Structured Data for Educational Videos.
Google Ads Introduces Generative AI Features for Performance Max.