If your things have ever been stolen from your porch or anyone damaged your car parked in your driveway, this is a good time to invest your money in an Outdoor Security Camera System. These security and smart home devices are rugged and can handle extreme rain, snow, and any temperature outside. You only need to connect these devices to your home wifi network. And they allow you to view the footage outside your house. There is also a feature that sends alerts to your phone that someone is outside your house and records the video of that event. And depending upon the features of the security device, you can also talk to the person outside your gate.
If you are looking for a security camera, you can read this article because, in this article, we are sharing the best security camera picks with you. We are sharing these cameras with you on the list, which are suitable indoors and outdoors.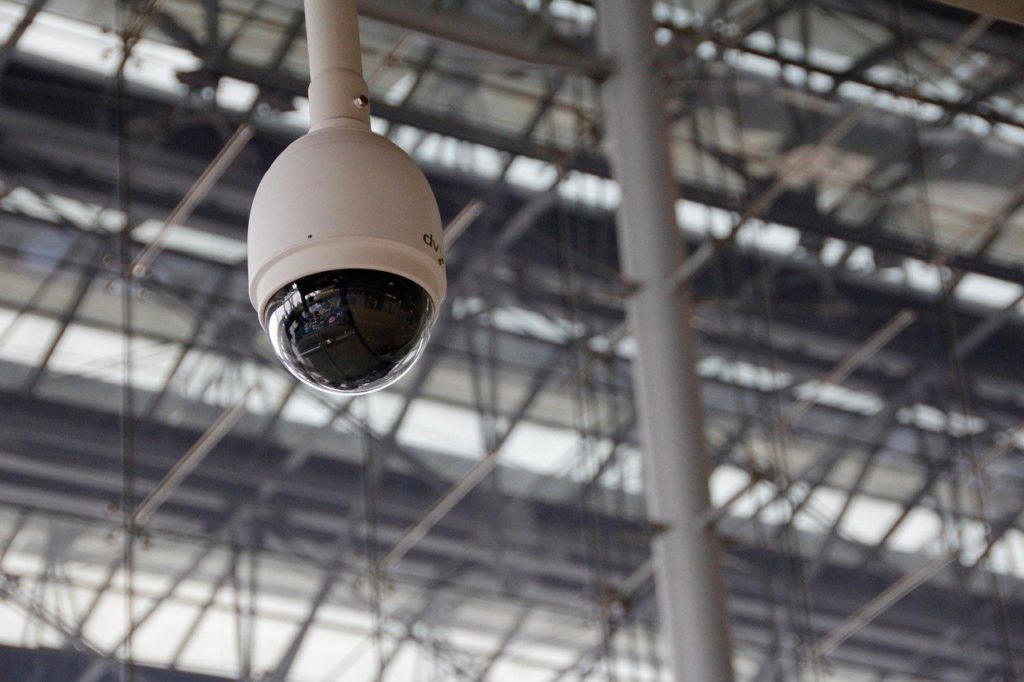 How did Security Cameras System work?
Most security camera systems use wifi to connect with your home network and allow you to access the security camera from anywhere in the world using a mobile app. But there are several other outdoor security cameras with a wired connection, Bluetooth, or some other wireless technology to connect to your mobile app.
Wifi security cameras are best and easy to install because they don't require an ethernet port, and there is no wiring required in installing Wifi security cameras. Wi-fi cameras are easy to install because you can install them anywhere. They don't require any cable to install it outside. It will work with rechargeable batteries and can easily pop out, and you can take it indoors for recharging, but its batteries can fastly drain in cold weather. Bluetooth security cameras are also very easy to install and you have to stay within 40 feet to access the security cameras because they want a Bluetooth connection.
If you want an outdoor security camera, you can go with the wifi security camera, and it can connect to a 2.4ghz to a 5ghz radio band. If you are facing issues with the internet or wifi connection, you can also use a wireless range extender that will extend your wifi range.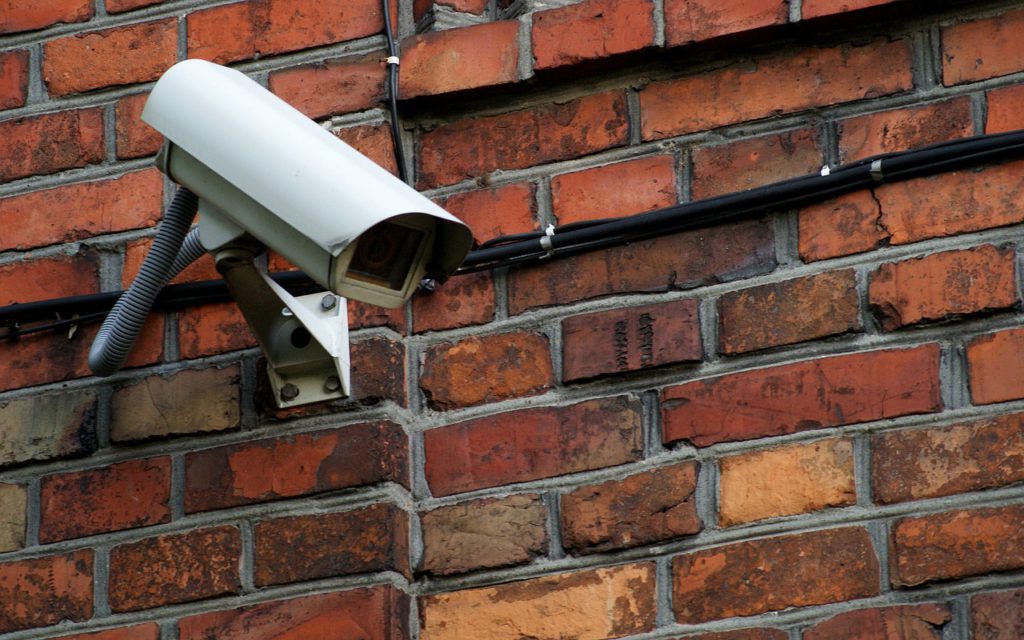 What type of weather conditions do outdoor Security Cameras systems hold?
Any Outdoor Security camera System must contain the IP rating feature. The IP rating consists of two digits. This can tell you how well the camera can do in the best weather condition. The first digit in the IP rating tells us how the camera performs in windy and dusty weather. The second digit in the IP address shows the resistance of your camera.
The security cameras which are coming Nowadays are coming with IP66. IP66 rating means complete protection of your camera from dust and water from any direction but not full of water. This means that it is safe from heat, rain, snow, and cold weather.
What Resolution Do You Need for Your Security Camera System?
There is no use of the security camera if the security camera can not recognize the person who is looking at the camera. The security camera that offers you a 720p resolution will offer you an excellent picture, but 1080p resolution is the best and most prevalent in these segments. This will offer you a more detailed picture; it does not require a lot of storage in phones, tablets, or laptops.
Cameras which offer 4K video quality are also available in the market. Still, it requires a robust wifi connection to stream the video without experiencing any lag and choppiness. It would be best if you also had lots of storage to store the recorded video. It may result in more cloud storage and that is very expensive.
No matter how the resolution of the camera is unless it is showing you perfect picture quality. You will go for a security camera. Which has a comprehensive view of the angel and can also capture explicit night videos. Most of the cameras use IR LEDs to give black-and-white night vision videos. But some other security cameras use white light and give colored night vision video. You can buy a security camera that has a night vision feature and a range of at least 30 feet.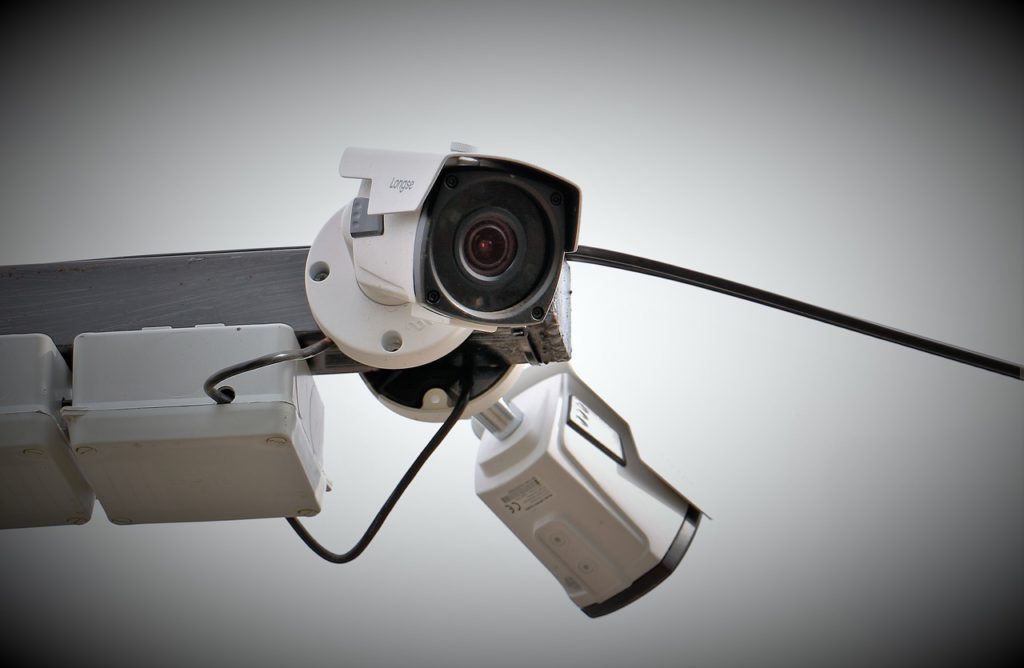 Why is there a need for Motion and Sound Detection in a Security Camera System?
All the security cameras are equipped with motion sensor features. The motion sensor features trigger the security camera to record the video when the motion is detected. This sensor also alerts your phone. That anyone is outside the door or the camera is detecting motion outside the gate. For more security, look for a camera with a sound detection feature. That tells you that somebody is outside your gate. If it is out of the camera and motion sensor range. You have to set up your security camera. Not to give alerts of the dog barking, car sounds, and other noises.
If you have a security camera that has a feature of sound detection, it is also possible that your security camera also has a built-in speaker. With the speaker's help, you can also talk with the person who is outside your door. This is a very convenient feature with the security camera when you are dealing with strangers and unwanted visitors who are outside your gate. You can also go with the intelligent doorbells for more ways to talk with the person outside your gate.
Security Camera System stores the video Recordings How?
Security cameras can store videos in many ways. Many security cameras offer free cloud storage for limited days and after that, the video is deleted, while others need a subscription to store videos. If you want more than a week's storage, you can subscribe to another plan, and you do not worry about losing the footage you can download before it is deleted.
If you are concerned about your privacy and security, you should look at a security camera with a microSD card slot rather than storing your footage on the cloud. Some of the security cameras will also offer you to store your data on a portable device.
And if you want to go back and see everything that has been going on outside your house, you can go with a camera with a feature (CVR). It means continuous video recording the camera records 24/7 footage and stores it for up to 30 days in cloud storage.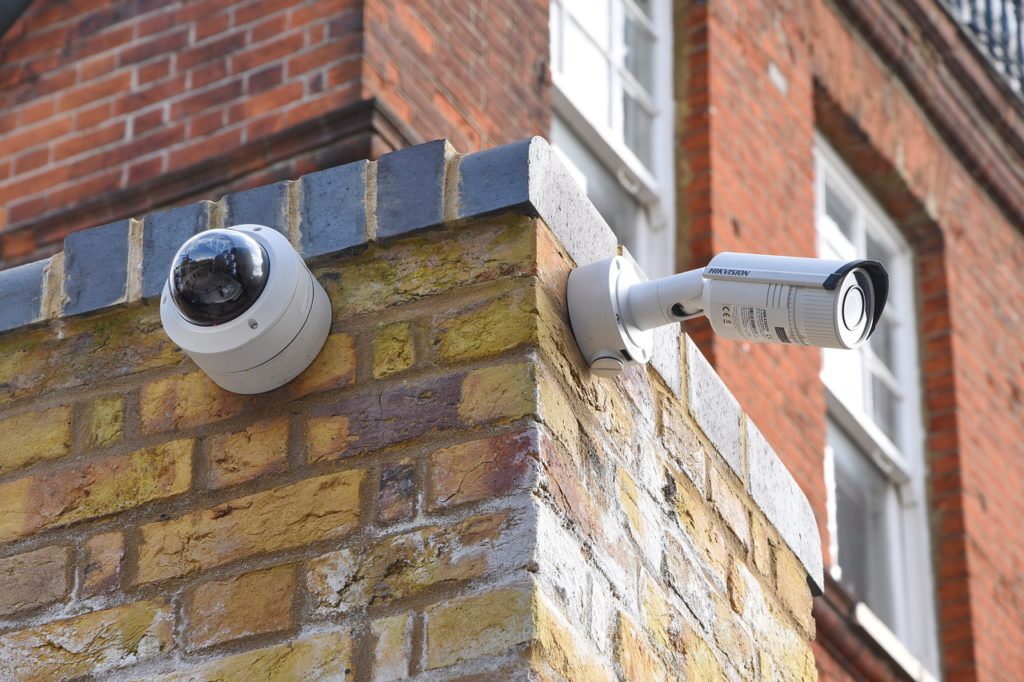 Does the Outdoor Security Camera System Work with Other Smart Devices?
An outdoor security camera can record a video and send alerts to your smartphone. But make sure that your security camera works with other smart devices. Many cameras that are coming recently support IFTTT. It means (If This Then) it is an internet service that uses programs. And creates for you a camera to interact with other IFTTT-enabled devices. For example, using the smart plug turns on lamps when the camera detects motion.
Amazon Alexa and Google Assistant are virtual assistants that work with the latest cameras. And it allows you to see the recorded video on the bright display. If you have a smart home hub, you can find security cameras that interact with your smart homes. And it also works with other smart devices like doorbells and door locks.
In Security Cameras How Much Money You Should Spend?
Outdoor security cameras are very much more expensive than any other type of indoor security camera. They come in around 50$ dollars and go up to 100$ dollars depending on the features you need. Many other affordable Security camera options are available in the market. And that will offer good video quality but just about any smart device. You will pay more for the features like motion sensors, facial recognition, time-lapse recording, cloud storage options, and rechargeable battery.
Best Security Cameras Systems you can try
Suggested:
Six Tips You Need To Know Before Installing Home Security CCTV Cameras.