Even, for now, many people are there who don't have a clear understanding of Blockchain technology or related cryptocurrencies...

Our World is becoming increasingly vulnerable with millions of entry-points for easy information; some of which is harmful intent....

"At the end of the day, the goals are simple: safety and security." We live in an era where...
Do only large businesses need to worry about their security? Is your business safe and secure if it is...
To combat viruses, malware, malicious sites we download and install an antivirus solution. Moreover, we also purchase its pro...

It seems as if every day brings more breaking news about a new cyberattack on a business. The rising...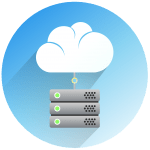 The compliances with any tax laws involve a lot of transactions and the resultant documents from those transactions. All...

Do you want to learn best practices on data security and encryption as offered by Azure? Are you trying...

WordPress may be the most popular content management system globally, but it is certainly not impenetrable. On the contrary,...