Security plays a vital role in your business; it will help you develop your security systems in the best...

Powering over 76% of desktops and laptops globally, Microsoft Windows is the most popular desktop operating system. Microsoft's dominance in the...

Discovering that someone has stolen your identity isn't the only shocking aspect of falling pretty to cybercriminals. Victims often...

Reams have been written on just how much artificial intelligence helps eCommerce to know about customers, trends, and products...

Security is an extremely important thing in a normal world. It becomes more significant when it comes to the...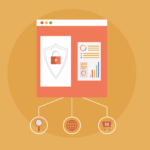 In this digital age, both consumers and businesses have shifted towards online solutions. Unfortunately, criminals and other malicious parties...

The best thing you can do to prevent cyber attacks is to educate your employees. Here's how to create...

Even, for now, many people are there who don't have a clear understanding of Blockchain technology or related cryptocurrencies...

Our World is becoming increasingly vulnerable with millions of entry-points for easy information; some of which is harmful intent....