College can be challenging and stressful in many ways. Freshman year is one of the toughest. You are always in a rush, trying to balance partying and studying. There's barely enough time left for anything else, isn't there? Sometimes, you feel that you are going insane. So much coursework to deal with, activities to pursue, relationships to maintain. It looks like time loses its patience – it goes by too fast.
Since technology has evolved so much in the last decade, students can now afford to designate tasks or save time on activities of minor importance. There are many online tools which can help you stay on top of your assignments. If you want to be ready for any challenge, take a look at the following list and try out some of the devices presented. Don't hesitate to leave us feedback –improvement is definitely something we appreciate.
OK, enough rambling. Let's get down to business.
The Noise-Canceling Headphones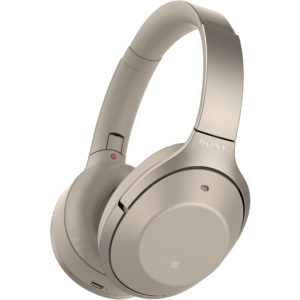 Let's face it – college is hectic. Many people are chatting in the halls, walking to their class, talking in the library, or gathering up for a group project in the school's cafeteria. So, how will you be able to focus your attention on your assignments? One would say, "headphones." I'll say noise-canceling headphones. You need them. That's why they're the first on my to-buy list.
Proper noise protection is essential in college. Hearing classical music while studying for your exam sounds better than struggling to concentrate on tasks while your roommate is talking on the phone. Doesn't it?
There are many options you can choose from. Here are some of my best finds:
Bose QuietComfort 35 II
Plantronics Backbeat Pro 2
Sony WH-1000XM2
Jaybird X3
"I can't believe I'm saying this, but my new noise reduction headphones changed my life," shares Paula Woodland, essay writer at EssayGeeks and student at NYU. "I have an increased sensitivity to sounds, so I was never able to concentrate on what I was working on. I mean, we are in college after all. Students are not quiet," continues Paula. "I used to stay late each night to study while everybody was sleeping. I'm so glad I bought them."
Just Amazon.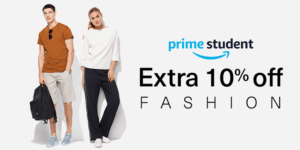 Do I even have to say anything else? OK. Maybe I do. Amazon is amazing! With Amazon Prime Student, you:
Get a 6-month trial of Amazon Prime (included – Prime Music and Video).
Pay 50% less than other members monthly after the trial ends.
Get 90% off textbooks and the chance to trade them for Amazon gift cards later.
Get free two-day shipping.
Get Amazon Student Deals.
The offer is available until your graduation date. All you need to sign up is your ".edu" e-mail address. If that's not available, you can find other forms of enrollment on their website.
P.S. – it's not my job to convince you of anything, but since we're here, one more quick advice: try out the Amazon Echo speaker device! It is an intelligent personal assistant named Alexa who can play music for you, make to-do lists, set your alarm, stream podcasts, provide weather details, etc.
Kindle E-reader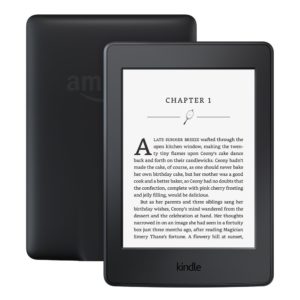 College professors require students to read intensively for their classes. That's because, through reading, you gain new knowledge and develop exceptional writing skills. Possessing this quality is very important today. Big companies want well-written resumes. Excellent graduate schools want well-written application letters. Your prospective employer wants an outstanding cover letter.
So, whether it's for class or your own pleasure, here are some Kindle models that might catch your eye. Top picks 2018 according to Business Insider:
Kindle Oasis – best eBook reader overall
Amazon Kindle Paperwhite – best mid-range eBook reader
Black Kindle E-reader – best budget Kindle
Besides this, you get a great Amazon deal for Kindle if you purchase a monthly subscription – it's only $9.99 per month for Kindle Unlimited. As many books as you want at a great price! Try it out!
Fitbit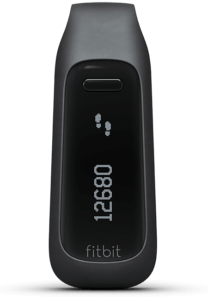 It's true – Fitbits are not the cheapest tools on the market. However, they are the best. Recently, Fitbit released a new model named Fitbit One. This device does not only track your sleep, but it can also figure out a pattern according to your sleep's history. It determines how much sleep you need each night according to your biorhythm. The tool can also analyze the quality of your sleep and advise you on the changes you should make. Here you can find its main features:
Tracks your all-day activity – your steps, floors climbed, distance walked, calories burned.
Displays daily stats and time of day.
Monitors how well and long you've slept each night.
It can clip to your belt or pocket.
It features wireless syncing – your activities can now sync to your phone or tablet automatically.
It has a long battery life – up to 14 days!
Did Anyone Say Roku?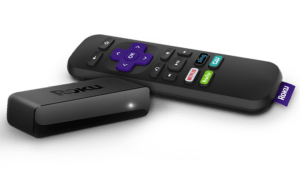 Are you familiar with Roku? If not, here's a brief description taken down from their website. Roku streaming players are a more convenient and cost-effective way to watch TV. Just plug it into your TV, connect to the internet, set up a Roku account, and start streaming your favorites.
How do I set up a Roku device?
Power up your Roku device
Connect it to the internet
Create a Roku account and finally, activate your device
What can I do with a Roku device?
Study hard. Stream harder – you can stream anything from your phones, such as photos, videos, or music.
Browse hundreds of FREE channels, such as CBS News, Pluto TV, or iHeartRadio.
Play files from your local network or use a drive.
Watch Netflix and YouTube – you just have to download the apps.
Add private channels.
Try it out, let us know what you think!
Bluetooth Keyboard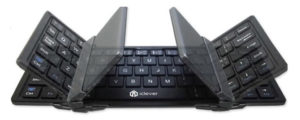 This clever Bluetooth keyboard can connect to any device – your smartphone, or even your iPad. Besides that, it's portable! You can literally fold it and carry it everywhere. It easily fits into your purse or backpack. Any student would agree that taking notes is essential, if not a crucial part of attending college. You always have to take notes. So, why struggle writing on your phone's tiny keyboard when you can use an adequate one?
You can find the names of some of my favorite models right below:
MoKo Universal
iClever IC-BK08
1byone 0715
EC Technology
The Ultimate Portable Battery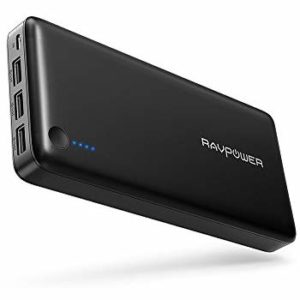 Running out of battery can be frustrating. That's why you need a portable battery! This ultimate power bank is lightweight and can power any device. To be more specific, the device could charge around three iPhones and two Samsung Galaxies before running out of energy. However, there are other devices available on the market which work just as well. I'll provide you with a short list:
Xiaomi Mi Pro Power Bank 10,000mAh
ZMI PowerPack 10K
Teclast T200CF
Romoss Ace 20 Power Bank
Zendure A6PD
What should I look at before purchasing?
The power bank's capacity – how many times are you going to able to charge your phone until it runs out of battery? You'll want an efficient device that runs at around 65% efficiency.
The design – the higher the capacity of your battery, the heavier the device. So, make sure you pick a design that suits your bag. Also, check if it's waterproof and usable to use when camping. Important details are important.
Speed – how quickly does it charge your other devices? Check the USB power delivery. Rule of thumb: 5W is slow and what's equal to or more than 10W is pretty fast.
The Selfie Stick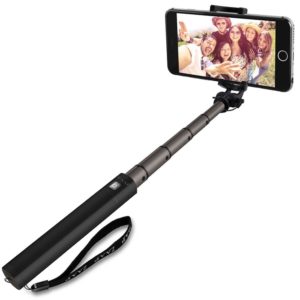 Laugh as much as you want, but a selfie stick is useful when traveling or taking cute shots of you and your best friends on campus. This is what you can do with it –
Get better shots from above all of your international friends
Raise it or lower it to get the full picture
Hold it above your head and film time-lapses of long walks
Prove haters selfie sticks are useful!
The best selfie sticks trending right now, according to GearWeAre.com:
The Camkix Universal
The Jetech Battery Free
The Perfect day Foldable Extendable
The Perfect day Self-Portrait
The Fugetek FT-568 Professional
The Mpow I snap Extendable
Suggested:
How technology is impacting the lives of the children.
Wrapping Up
It's a pity not taking advantage of today's technology. We've evolved so much! Work smart, not hard. Instead of stressing out about finishing tasks and focusing on your assignments, you'd better apply what you've learned. The tips and tricks won't ever get old – just gold!