Today's tech industry now offers a plethora of high quality, high precision audio tools, visual tools, and other interactive devices that can be used to enhance the learning environment.
It only makes sense to take advantage of these new tools since they're available, affordable, and capable of being put to highly advantageous and creative uses.
Audio Tools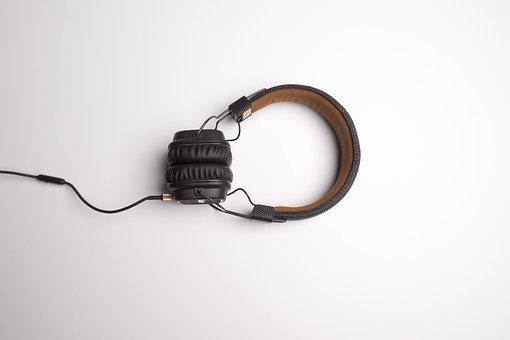 Speaking and listening are clearly the two sides of the "audio tech coin," and that means we can approach potential enhancements in two tiers: computer speakers & headphones and microphones & recording/playback apps.
Computer Speakers & Headphones
The speakers built right into your computer are adequate only up to a point. But as soon as you need to share a Youtube video or other audio content with the whole class or (on the opposite end) prevent the whole class from being disturbed by one student's computer during audio-visual, interactive learning – you need external speakers and headphones.
For an in-depth, a buyer-focused guide to computer speakers, follow the provided link. But you'll need to look for such features as compatibility with multiple devices, sound quality and power, durability and warranty, Bluetooth integration, energy efficiency, aesthetics, compactness, ease of use, and affordability to make an informed decision.
In addition to or instead of quality external computer speakers, you likely also want to invest in some headphones that students can use during audio or audio-visual learning sessions. There's a long-running debate over which is better – speakers or headphones, but in reality, both have their place in the classroom as well as outside of it.
As to sound quality, look for such metrics as the following to optimize it:
THD (total harmonic distortion). This measures how true the sound your audio unit produces is to the source from which it was played. Lower is better here – and anything between .05% and 0.8% is sufficiently "clean."
Translate this term "resistance" and understand that less resistance means more power and higher ohms. But you'll need a trustworthy amplifier or those extra ohms won't do much for you anyway, and a high (say, four) ohm speaker is going to cost you more too.
Frequency response. This metric basically measures the range of sound audio units (especially headphones) are capable of producing. Since human ears only hear between 20 and 20,000 Hertz, you really don't need anything outside of that range.
Sensitivity is measured in decibels (dB) of sound pressure per milliWatt, but many just call it decibels. The relevant factor here is that this metric shows how loud a speaker or headphone is going to be as it converts electrical signals into audible sound content.
Whether you are using computer speakers, over-the-ear headphones (headphones proper), around the ear headphones (earbuds), or in-ear headphones (earphones), you want to pick high-quality, durable products that can stand up to the wear and tear of student usage over multiple school years.
Given that you may need to buy numerous units of each product to outfit all your school computers and accommodate all your students' needs, the price point has to be as important a factor as quality. To find the right balance, be sure to read online reviews, research the details of how to read the specs, and educate yourself to be an informed comparison shopper who will know how to select the best product and find the best deal on it.
Microphones & Educational Audio Apps
For high-quality, reliable sound and recording, an external microphone is an important add-on to your computer set up. Microphones enable much higher quality and better experience with audio recordings, podcasts, YouTube videos, as well as computer games (for those much-needed student breaks!)
It's much easier to include multiple people in the same audio project if you have an external mic.
Your two main types of mics to choose from are analogs, which plug right into the PC audio input jack and USB mics (that plug into the USB port.)
Suggested:
Why should you use USBC for Mac?
Analog microphones are more flexible in that you can later opt to add on preamps and audio processors between the mic and the computer. But absent that extra gear, they rely very much on the computer's built-in audio system, which might limit sound quality and reliability with some PCs and some mic models.
USB microphones can be low-end and suffer from the same problems as most analogs, but more often, they are superior (if more pricey.) They'll frequently come with a pre-amp and audio processor built right into the mic. All your needed features are included in high-end models. That limits flexibility but the mic is less reliant on the PC for functionality and will give you better performance overall.
Other options include buying headphones with built-in microphones or an external Webcam with a microphone built into it.
Pairing your external microphone with modern apps offers numerous creative educational opportunities for you and your students. You can teach kids to make their own podcasts, YouTube videos, audio blog recordings, and more. They learn both computer skills and speaking/composition skills.
The StoryCorps app is great for teaching storytelling skills and expanding the horizons of your "show and tells" time
Voice-typing through Google Docs helps students who struggle with keyboards to record their thoughts verbally and have it automatically transcribed into text.
Mic Note and Evernote are great mobile apps your students can use to take down notes fast for later study and perusal.
AudioBoom lets each user set up a free account and record unlimited ten-minute audio clips. You can get AudioBoom for PC, Android, or iPhone. It's frequently used for book reviews or summaries of your last-assigned textbook reading.
We'll mention just one more, though the list could go on without end – Speaker. Speaker is great for student-created podcasts of 15 minutes each. They can store up to five hours for free, so you can assign multiple projects.
Today's technology offers a wide swathe of audio tools for use with school PCs and with students' smartphones. This presents an enormous opportunity to more efficiently and more effectively teach in an interactive, cooperative way and to accommodate students' learning styles.
Visual Tools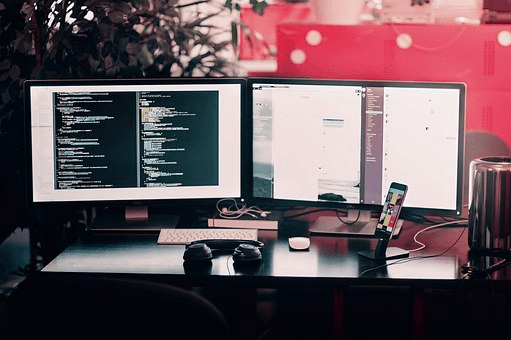 Providing students with a classroom iPad or having a bring your own device policy is certainly one way to enhance visual engagement and participation. But it can also "divide" the class, as each stares at his/her own screen – and some kids may even be tempted to try switching websites!
That's why quality classroom monitors with large screen sizes and high-resolution graphics are important for presenting lessons and other educational content to your students. You can combine individual devices, monitors, and online visual learning apps for the best overall results.
A laptop screen just won't be large enough. Look for at least a 16:9 aspect ratio for your screen. And consider even getting a curved screen that will create an "immersive" effect.
The best resolution for a monitor will be either HD (1,920 x 1,080 pixels) or 4K (3,840 x 2160 pixels). The higher the pixel count, the sharper the image – and the easier for your students to see screen details and hold attention.
Finally, if you get an LCD screen, try to get one with an LED backlight. It will significantly enhance the appearance of the screen content.
Other apps and helpful digital tools to put to use include:
And you don't have to buy all the eBooks you use because you can access children's eBooks on sites like Disney Digital Books or We Give Books. Plus, Storyline Online offers eBooks read out loud by famous actors.
Visual Storytelling. Not only can high-tech story creation by kids be digital; it can be visual as well. Storybird enables the making of "story art" by kids, and Zimmer lets them animate those stories to bring them to life!
Online videos. No need to hunt down a DVD. TeacherTube, Discovery Education, and SafeShare TV all enable rapid access to a wide variety of educational videos.
Interactive Tools
There are also a number of interactive apps that can help make learning more interactive, but that don't seem to fit easily into the categories "audio" or "visual."
Here are some of the most exciting ones:
Interactive whiteboards. Using software like a SMART Board, teachers can broadcast e-whiteboard lessons. And kids can also be given the chance to exercise their tactile skills via e-pens.
Virtual timers, like the one provided by Online Stopwatch, helps teachers structure class time with digital countdowns, timers, and clocks.
Digital awards. Want a fast, easy way to organize and manage student behavior? Class Dojo gives you a digital awards points system, which you can customize to your needs.
Interactive learning sites. Starfall works wonders with early reading skills, Math Magician does the same with math skills, and Seussville offers a variety of fun learning activities.
Of course, one could go on endlessly with examples of how modern technology is enhancing the learning experience in the classroom. But this should give you a good start in finding audio, visual, and other interactive applications!