A laptop is undeniably one of the most useful gadgets in a student's life. Obviously, you will use this device not only for studying but also for entertainment.
That said, it can also put a big dent in a student's budget. Depending on your requirements, the prices of these indispensable devices can run from $200 and up.
So, in this article, let us look at what factors you need to consider in order to figure out how expensive your studying laptop should be.
Basic Needs
If you are buying a laptop just for studying, the first thing to do is to establish what you will need this device for. Typically, most students need a laptop that is suitable for taking notes, getting essay help from essay writing help service EssayHub, and browsing the web. In terms of entertainment, you are likely to use your browser a lot or run a video/music player.
Those whose computer usage falls into this category will be able to find a decent laptop within the range of $400- $500. There is no need for you to splurge on the latest hardware, opt for the one that is durable and performs consistently.
On the other hand, if you are pursuing a major that requires you to run multiple programs at once, then buying your laptop is a whole different process. If you fall into this category, check the factors below to choose a laptop within your budget.
Specific Requirements
As we mentioned before, the specifications of the laptop you want will depend entirely on your major. And this will influence the budget as well.
For instance, if you are an architecture student, then you will need to run CAD software, along with a 3D program such as SketchUp and V-Ray. In addition, you will also be heavily reliant on Adobe Suite, including Photoshop and Indesign.
For these, you will need a professional laptop with at least 8Gb of RAM and a fast CPU. You will also need a GUI of at least 2Gb. With these specifications, you will be spending well over $1,500 on your laptop.
If you would rather prefer a MAC to a Windows laptop, then you will need a Pro version, which will cost you around $2,000.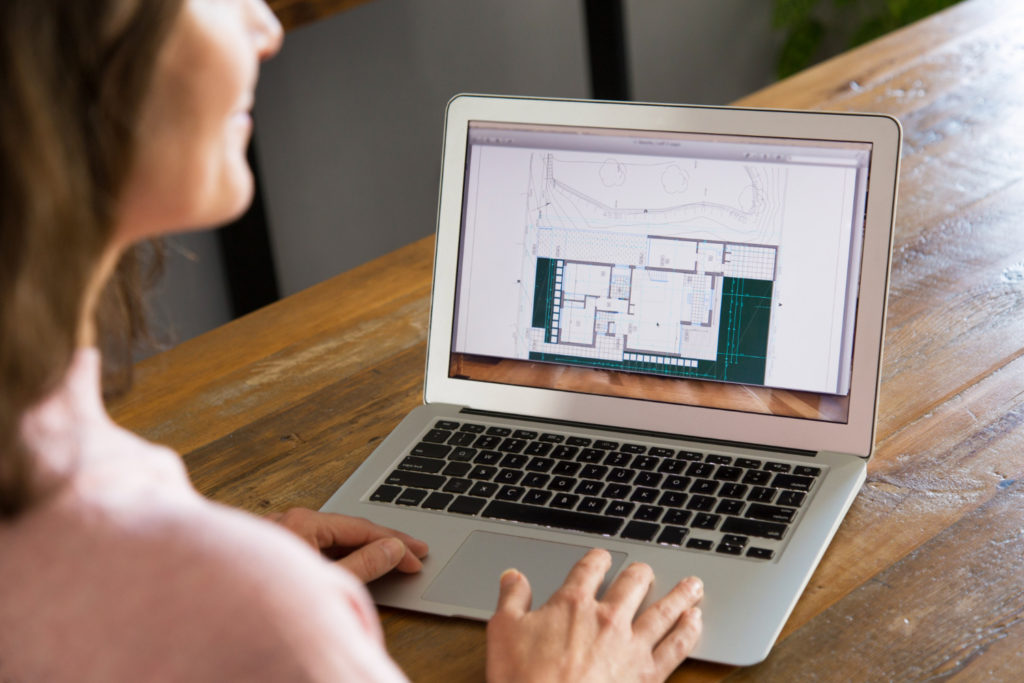 Check with Your Professor
Usually, freshmen do not need software to study and complete assignments. So, with that in mind, many students buy a laptop that offers basic functionalities. However, once they reach the second year or so, they have to upgrade their laptop or buy a new one to run the required programs.
Therefore, when you join a program, check your college website or address a professor from your department. Ask them about the list of recommended specifications. This way, you will not have to change your laptop later, thus saving a lot of money.
Consider a Desktop
If the laptop required for your studies costs way too much, then the alternative would be to look for a desktop version. If portability is not an essential requirement, then you might be able to find something that fits your needs at much lower costs than a laptop. Only GUI can cost you a minimum of $800, whereas desktops with the same configuration will be much cheaper.
You can later find a cheaper laptop that you can use to carry around to classes for simple stuff such as note-taking. However, this will depend exclusively on your personal requirements.
Take the Discounts Into Account
If you are lucky or persistent enough, you may hit the jackpot by receiving a student discount. Many computer manufacturers often offer those, thus allowing you to buy a device at a much lower price.
Search for the nearby shops that may have just opened recently. Usually, they have quite beneficial offers that can help you spend less. In the end, you might even save some cash for a medical essay writing service in case you need help.
Discard the Cheapest Ones
Everyone wants to make sure that their new device will serve as long as possible and won't break down each couple of months. Buying a cheap product might wear out in a short time, thus forcing you to spend money for repairs or on another laptop. In addition, you should also consider the following aspects to ensure that the laptop is comfortable for you to use:
weight to carry around;
screen size;
microprocessor;
storage required;
the number of USB ports.
To Sum Up
In the end, a vast majority of students can settle for a budget of around $500 to find a laptop that can be used for studying. If you need something powerful that can handle multiple programs at once, then you have no choice but to invest in an expensive computer.
Suggested:
Why you should buy the Razer Blade for your gaming laptop?
How To Download And Read An eBook On Your Laptop?