Drones have revolutionized photogrammetry and made land surveys and retrofit projects seem like a walk in the park. By leveraging their use, professionals in these fields can not only make accurate measurements of the areas they need to measure, but also develop stunning 3D models to make their jobs easier. However, given that drone-based photogrammetry utilizes cameras, sensors and sometimes audio recording devices, it raises the issue of security and data privacy.
39% of the individuals who contributed to the consumer trust study by Mobile Ecosystem Forum confirmed that their greatest fear when it comes to data privacy is having someone take photos or videos of them without their consent. Furthermore, under the new GDPR guidelines, data privacy has to be given a priority no matter what kind of business you do, and drone-based photogrammetry is no exception. Otherwise, you will have to part with hefty amounts of cash as a fine.
Here is some more information about GDPR and how to embrace compliance as you pilot your drone:
What Exactly Is GDPR?
GDPR is a set of regulations that look to protect the data privacy of Europeans. While they got into effect on May 25th, 2018, they outline the rights that these citizens have in terms of who has access to their personal data and what they can and cannot do with it. Although the policies affect citizens living in Europe, they are bound to affect businesses from all over the world.
As long as your photogrammetry business has ties in Europe, you will need to be careful with how you handle personal data. At their core project, the rules require you to have the consent of whomever you are collecting the data from.
What Personal Data Entails
Personal data is any information that makes the identification of an individual easy. This means that the data is not confined to details such as their names, phone numbers or even street addresses. It also has to deal with images and videos as these can help identify a person's face and unique body features.
While using a camera to measure lengths in drone-based photogrammetry, it is possible to end up with pictures of people. Although this might be fine in other places in the world, people can actually sue you for disrespecting their privacy in Europe.
The Rights That You Need To Heed To
The individuals whose data you are collecting have a right to access any data you collect. In case you have the consent of such individuals, but you make a mistake, they have a right to rectification. Although this might minimally apply to photogrammetry, in other fields, it means that the data you collect needs to be truthful.
Next is the right to be forgotten. In case you collected or took pictures of people without their consent, they have a right to have this data deleted. This is also tied to the right to stop processing where the involved people can ask you to halt recording or processing any of their data while using the drones.
Individuals also have a right to be given access to any personal data that a recorder has about them. So, why should you care about these rules anyway? If the fact that you will breach data privacy doesn't move you, the non-compliance fine of between €10 million and €20 million might. In fact, you might part with 2% or 4% of your previous year's annual worldwide revenue if your company is global. 
What to Do To Be Safe
In most cases, drone-based photogrammetry is done in areas that experience minimum interruptions by people. However, this doesn't mean that there aren't cases when you might mistakenly record the pictures of an individual project. In other cases, it might be tough to make everyone vacate an area to take aerial pictures of the place. By following the tips below, you can improve your chances of successful compliance.
Minimize Data Exposure
Work overtime to minimize the amount of personal data you collect. This will involve using strategies such as conducting photogrammetry sessions during times when traffic is low or when people aren't in your study area. In case this is impossible, try your best to anonymize the data. For instance, you can blur faces, house numbers, and car plate numbers. Additionally, in case you collect any data, limit the time you will store it. This ensures that the data is less prone to fall in harm's way.
Inform and Listen To the People
In case you collect data by mistake, take the initiative to inform the individuals involved. For instance, inform any passerby whose clear pictures were captured during your photogrammetry session. For further transparency, draft a public privacy statement. However, it should not end here as different people will have different views on what needs to be done to the collected data. Listen and comply with these wishes to avoid any legal hurdles.
Assess Your Situation
From the start of the photogrammetry session, you ought to work with data privacy in mind. Will you knowingly or unintentionally collect the personal data of anyone? Such instances can easily be avoided by making the right plans. In case the activities that you plan to indulge in have a high risk of abusing the rights of certain individuals, conduct a data protection impact assessment to help reduce the effects of such choices.
Protect the Collected Data
In case an individual whose data you have collected allows you to retain it, it is up to you to protect it. If this means that you will have to encrypt the data, so be it. You will be held liable were the data to fall into the wrong hands. Avoid sharing the data with third-party participants in the photogrammetry sessions without the consent of the affected individuals. If you must share the data, ensure that you anonymize it to the highest degree.
Choose the Right Camera
Having a great camera for your photogrammetry sessions will ensure that you can take quality photos while increasing accuracy, but the camera won't be as great if it intrudes on other people's privacy. It all trickles down to how much control you have over your camera and the kind of quality pictures it takes. How powerful is the zoom feature while airborne?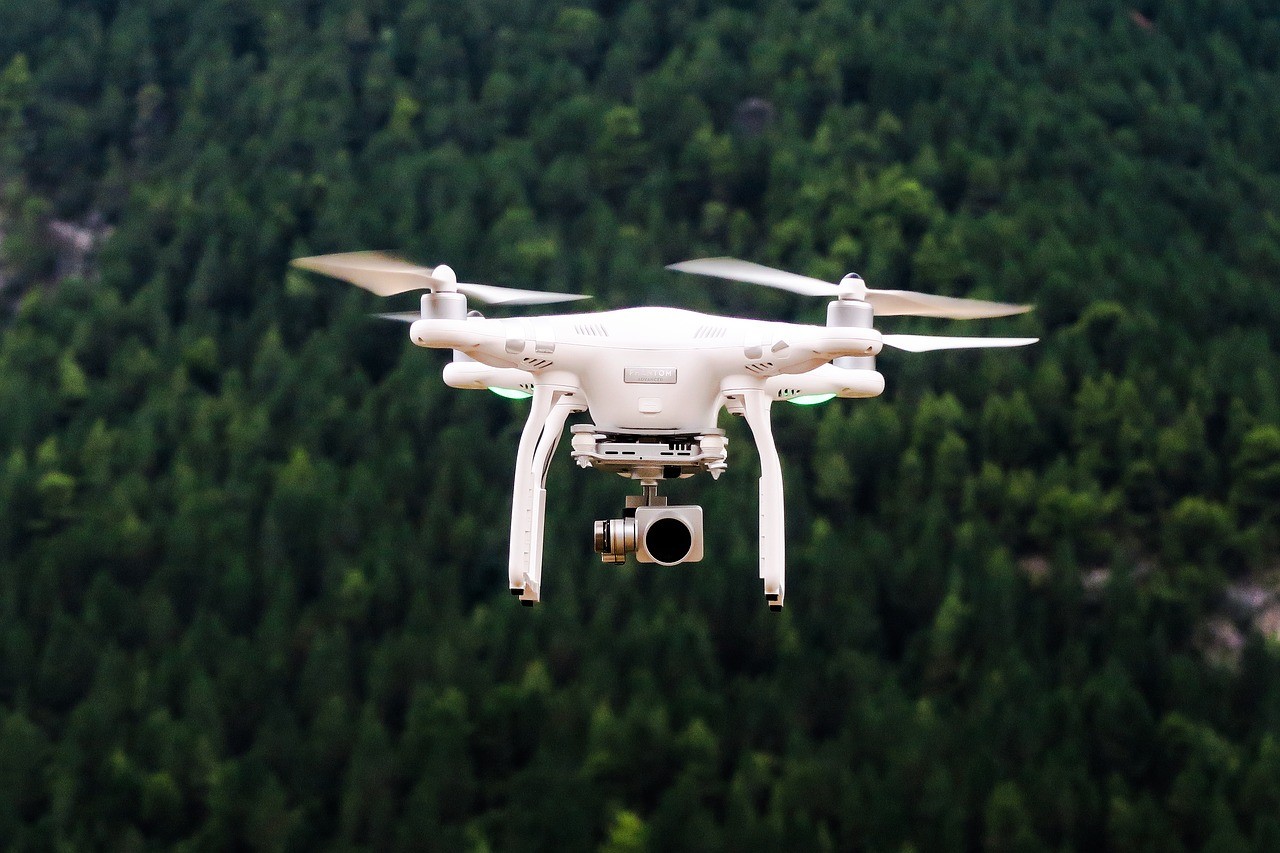 Drones are well known for taking creative, or rather unusual, photos from different vantage points. The better your camera is, the more you can uphold privacy and avoid GDPR noncompliance. Depending on the areas and scenarios you will be recording from, look for a camera with remarkable features that will mean the least intrusion levels.
Suggested:
How to make money online by selling Photos?
Respect People's Rights
Regardless of whether you took the photos by mistake or knowingly, the people whose photos you took have a right to access the photos. Even though they might have at first agreed that you use these photos, they can still change their mind and disagree. It all trickles down to respecting the rights that are noted down on GDPR.
Be transparent enough to disclose whatever you will do with the collected photos. Additionally, comply with any reasonable demands that they may have under GDPR. The last thing you need as a drone-based photogrammetry expert is to have your name tarnished through a lawsuit.
Suggested:
How to prepare your Wix website for GDPR?
Conclusion
GDPR is here to represent the data privacy of EU citizens. While there are cases when you will barely record any personal data during photogrammetry sessions, be prudent enough to avoid any privacy violation. Furthermore, if you are a business, the hefty fines involved for non-compliance can be a great loss. Consider the above guidelines when conducting photogrammetry sessions anywhere in Europe to ensure compliance.