Managing, accessing, and maintaining multimedia has become easier than ever before with today's emerging technology. Jellyfin, Plex, and Emby are three standout media server software that are feature packed and work perfectly to meet users' needs. Of the three, Jellyfin is often regarded as the best alternative due to its various advantages and unique features. Additionally, it is an open and free software with no hidden charges. If you're still not convinced to choose Jellyfin over Plex and Emby, this guide is for you!
Let's discuss the top six reasons why Jellyfin is considered the best alternative to Plex and Emby.
6 Reasons to Choose Jellyfin Over Plex and Emby
Here are the top six reasons to choose Jellyfin: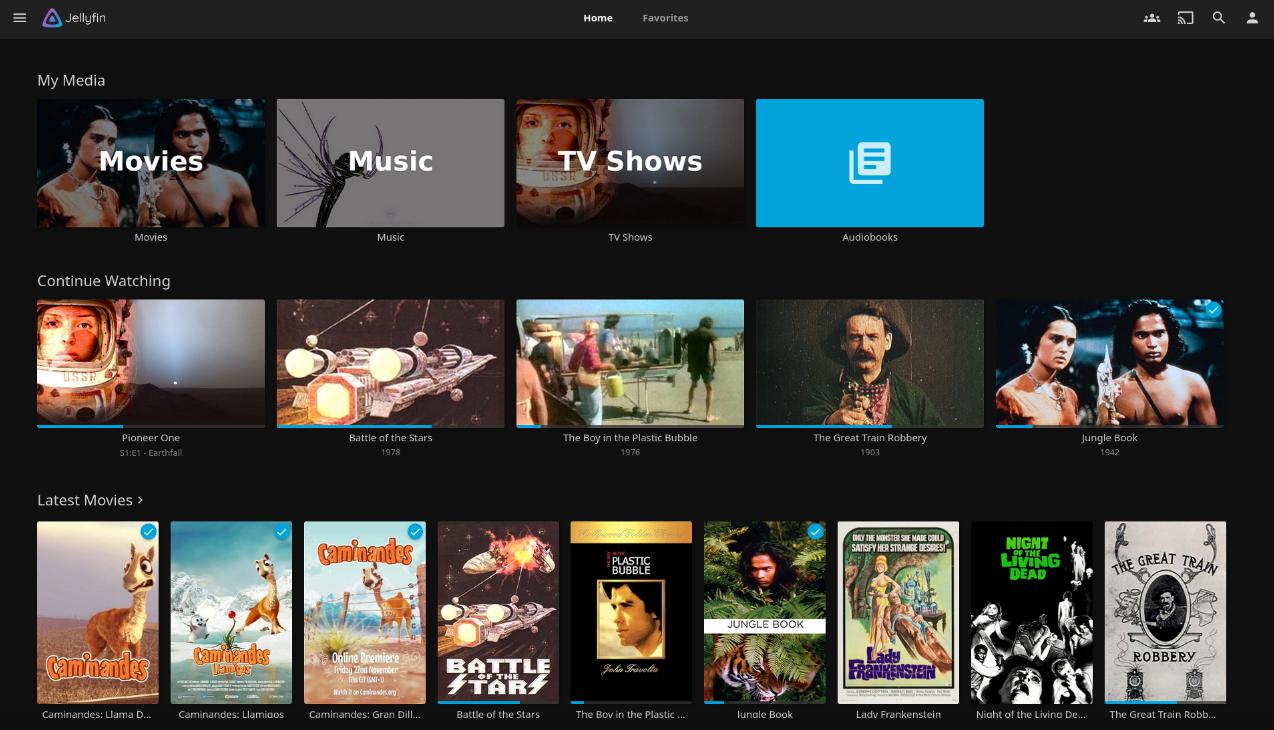 1. Jellyfin is Open-Source and Free to use
Since Jellyfin is an open-source media server and free to use, users can use all its features and customize the media library per their individual preferences. This openness resulted in transparency and fostered community-driven development. This software is free on Google and Apple play store for users to download without restrictions or subscription fees. This feature is not available on Plex and Emby, as users charge a particular amount to avail of their services. That's why Jellyfin is considered a better alternative option.
Another standout feature of Jellyfin, which makes Jellyfin a better alternative than Plex and Emby, is that it has no hidden cost, even premium features. All features are readily available to use without any limitations or payables. It means all users can take full advantage of all available features and functionalities without investing even a penny in purchasing premium packages. It is one of its most distinguishing features, unavailable in other media server software.Â
3. Excellent Privacy and Control
Unlike Plex and Emby, Jellyfin media server software users have complete control over their personalized media library, including music videos, web shows, and data. Jellyfin does not sell or collect user data promising to build a privacy-focused experience for all its users. Jellyfin promotes user authentication, which means users can create different accounts with various access levels. Since no telemetry or built-in tracking features exist, no activity is monitored or reported.
4. Promotes Cross-Platform Support
Jellyfin is supported by various platforms, such as Windows, macOS, Linux, Android, iOS, and NAS. You can now set up this server on your preferred operating system. Jellyfin also has a dedicated Android and iOS mobile application where users can stream media libraries on smartphones, computers, PCs, and more, regardless of the OS. Jellyfin comes up with browser plugins and extensions that improve the overall streaming experience of all users.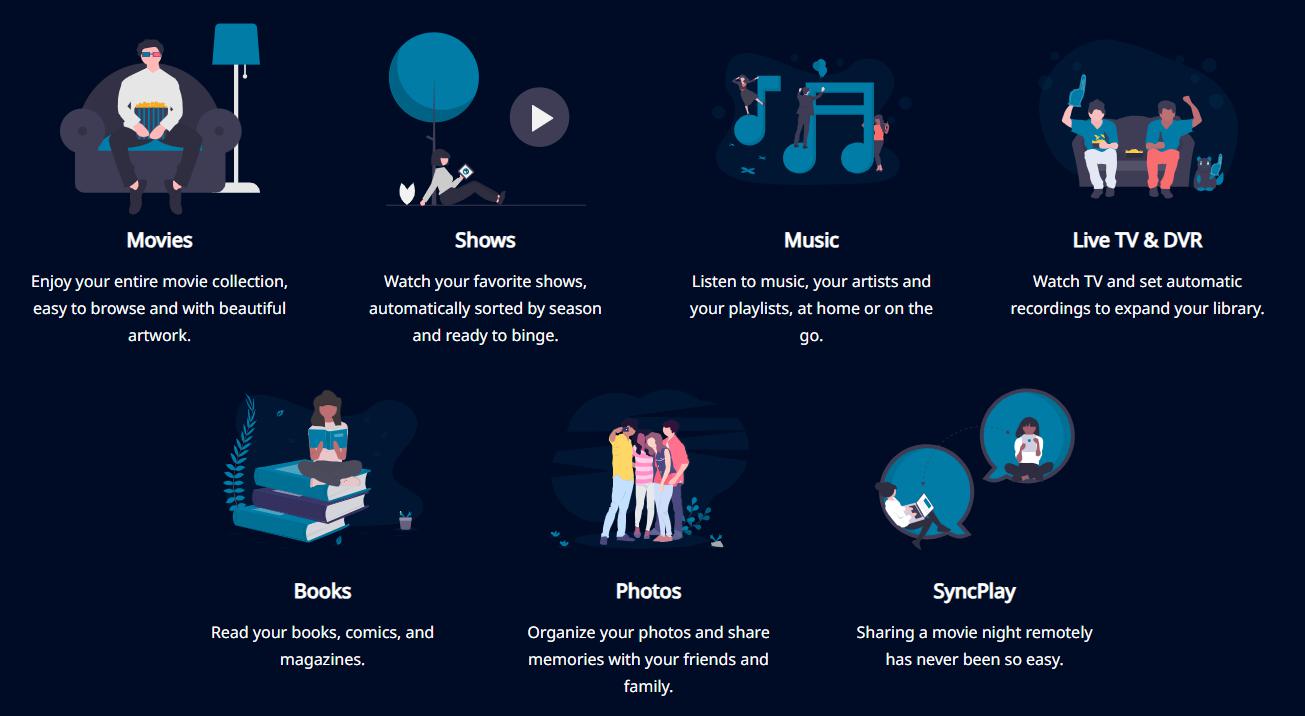 5. Media Format Support
Jellyfin provides detailed and extensive support for codecs, media formats, and containers, allowing users to access, stream, and enjoy a variety of media files. It provides adequate support for all new video formats, like MP4, AVI, WMV, MOV, MKV, and more. Also, it is capable of handling various codecs including H.264, H.265 (HEVC), VP9, DivX, Xvid, MPEG-2, and others. Additionally, support is offered for subtitles, audio formats, transcoding, and image formats. Whether you have a vast collection of images, video files, or audio tracks; this media server promises a seamless experience.
6. Extensive Personalization
Jellyfin is known to offer several customization options to all its users, personalizing their entire Jellyfin experience according to their individual requirements. Through this media server solution, users can easily customize the overall layout and appearance of the user interface. You can choose from a wide range of themes, including dark and light colors, fonts, icons, and others, to deliver a personalized feel and appearance. Above all, users can also customize their playback experience on this application.
Conclusion
Jellyfin, Plex, and Emby are equally competitive as all three media server software are known for their easy-to-use interface, compelling features, and cross-platform support. While Emby and Plex have their individual strengths, Jellyfin's excellent privacy control, open-source nature, customization options, cross-platform support, and more truly stand out, making it an excellent alternative. Additionally, it is free-to-use software that prioritizes control and user privacy. We hope this blog has helped you understand Jellyfin better and why you need to choose it!
Suggested:
Use Roku Hacks To Watch Free Movies and TV Shows.
Jellyfin Review 2023: Everything You Need to Know.