Let me start this article with this; bounce rates are not always indicative of a negative thing. People may have come to your site, gotten what they were looking for, and left satisfied and likely to return. If the survival of your business relies on visitors viewing more than one page in a session, a high bounce rate is a problem that needs to be addressed.
What counts as a "bounce"?
Google Analytics classifies a single-page session as a "bounce". So if a user clicks on a blog or other piece of content, consumes it in its entirety and leaves, this also counts as a bounce. I would advise looking at the session durations instead of bounce rates, but according to Google Analytics, the session duration for a "bounce" is recorded as zero seconds, because the user doesn't interact with the site again, signaling no marker of an end time.
High bounce rates can also be a sign that something is going array along the user journey. If you would like to lower your bounce rates and keep users on your site for longer, and interacting with it more, you can follow the following steps.
4 Steps to Lower Bounce Rates
Step 1: Check your page speed
The longer the load-time, the higher the bounce rate. People are not likely to wait for longer than a few seconds for any site to load.

If you want to check the time it takes for your site to load on Google Chrome, you can press ctrl + shift + i (on Windows) or Cmd + shift + i (on macOS). Once the Inspect Element is open, click "Network".

If you "hard refresh" by pressing CTRL and "Refresh" at the same time, you can get a clean look at how long it takes your page to load. See the screenshot below. This was taken of Amazon's homepage load time.7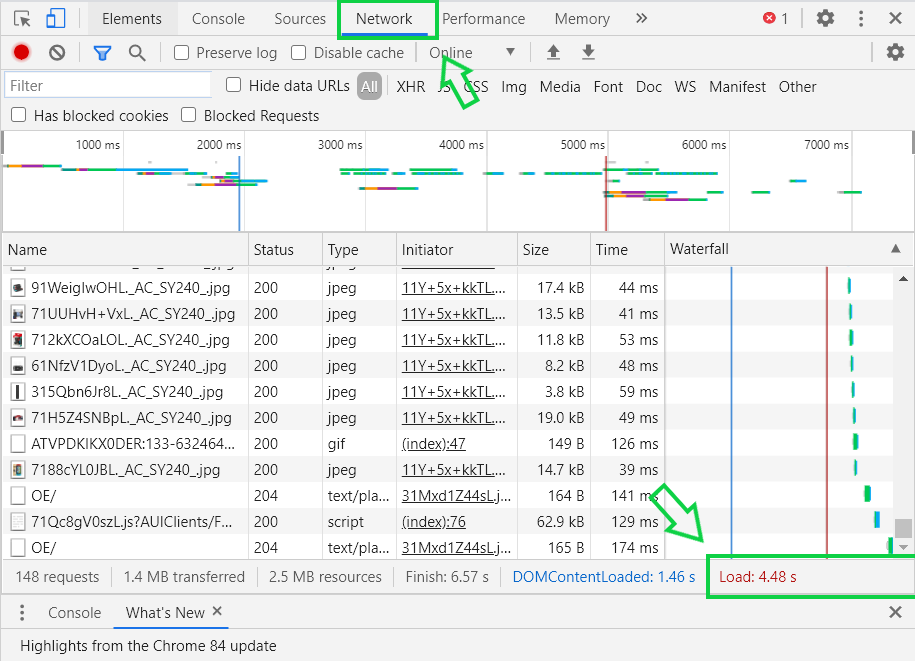 Studies have shown that if your page load-time increases from 1 second to 5 seconds, the probability of bounce increases by 90%. With these statistics, it is really worth reducing your page speeds.
Step 2: Build trust with the visitor
Another reason for high bounce rates could be a feeling of insecurity when visiting your page. Especially, if a user comes to your WordPress site to buy something, not trusting the site will send them away sharpish.
Check the following trust signals to see if this is why your bounce rates are high:
Do you have an SSL certificate?
Are your images of high quality?
Do you have trust badges?
Is there social proof on your website?
Are your content titles misleading?
Step 3: Improve your UX
It can be tempting for some marketers to bombard users with popups and countless CTAs, but this can be enough to make users roll their eyes and then run for the hills. Keep popups to a minimum and make your site easy to navigate. It also helps to have a visible search bar for the explorer, and perhaps an intuitive drop-down menu for the skimmers.

If you want to test how easy or difficult your site is to navigate, have a friend use it for the first time, and watch how they interact with it. It is always good to see your work through a fresh pair of eyes.
People are going to be happy to visit more pages on your site if it is an easy and natural thing to do.
Step 4: Make it mobile
There is no way around it, every site needs to be mobile optimized, if not mobile-first. This does not mean squeezing the same content onto a smaller screen. 
Simplify your mobile version and keep step 3 in mind! To check how your site looks on mobile view, you can go back to the Inspect Elements from step 1 and click on the devices on the top left corner.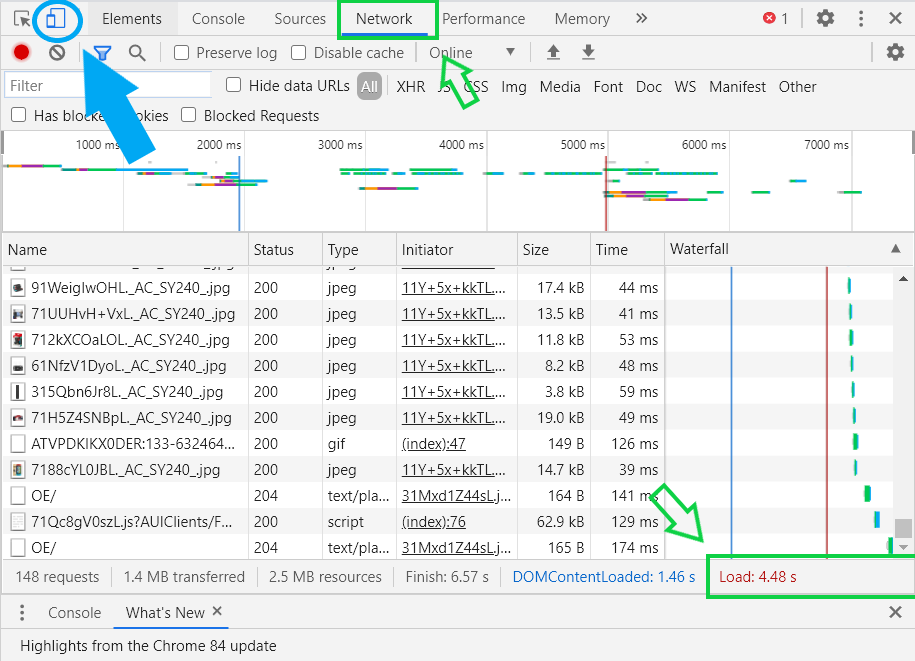 Conclusion
Hopefully, this article gives you some ideas on how to lower your bounce rates and get the interaction from your users you want.

Good luck!