If you are an eCommerce store owner, your ultimate goal is to perform better than your competitor and rank...

Retail is an industry in which you have to combine several different factors in order to make it. First,...

Digital platforms and products are maturing at compounded rates. New algorithms, UI makeovers, cross-platform policies, enhanced features, and a...

Reams have been written on just how much artificial intelligence helps eCommerce to know about customers, trends, and products...

E-commerce has paved a doorway for many start-ups to emerge and boost growth. And it would be interesting to...

This blog will highlight the 5 ways in which Big Data will help you boost your e-commerce business. But...

Feel overwhelming by choosing among the main types of electronic payment systems for your eCommerce store? Here is the...

Email marketing is in demand ever since people come to know, but marketing and attracting the target audience. It...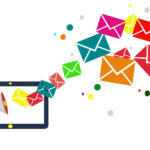 Online shopping fraud is on the rise. As the COVID-19 pandemic has decreased the footfall to brick-and-mortar stores, shoppers...