Most of the time, marketers have two goals, the first one is to attract a high amount of traffic and the second is to convert a number of leads. The higher is the number of traffic, the more it will add profitability and visibility to your website. But it is very difficult to come across high-quality traffic sources for sites. The fact is that the instant random amount of traffic will not lead you to anywhere as it will hardly add any value to your content. Your goal should be to increase your social media reach in some cases to get some quality traffic.
So, you need to generate high-quality traffic that consists of profiles which can contribute significantly towards the growth of your online business. At this point, the entire factor becomes highly challenging. Attracting quality traffic is the initial step in the qualified lead generating process. Accomplishing it on the right track is essential.
There is no doubt that social media and SEO are the two major conventional sources, but it's high time for organizations to understand that they are simply just scratching the traffic generating surface. So, if you do not think what all is left to try out, then here I am going to share some essential untapped sources which can help you to drive high-quality traffic to your site within a short period.
I understand that this article is longer than usual, but you can get to learn good things if you invest your valuable time. So, let's start without further ado.
Content syndication
Let's assume that you have a high-quality blog that publishes high-quality content on a regular basis. But sometimes even the quality writing fails to grab the expected attention from the audiences. This is just because there are millions of people who are unaware of the existence of your blog. Now, the main fact is how you can reach out to all of them with your post. Well, this is where content syndication comes in to use.
The process of content syndication includes republishing articles and blogs on third-party sites as links, thumbnails and full articles. By submitting your contents to various article directories blogs and top websites within your market, you will manage to drive a huge amount of traffic to your site. Republishing simply allows you to leverage similar contains several times.
Ad Swaps
These are a little-known tactic that is used by internet marketers to add adequate subscribers to their profiles. It's known for being a cost-effective strategy that can help to obtain targeted traffic, and the best part is that it takes very little time to complete the goal. It works in a very simple way. All you need is just to find someone who has an email list. You can partner with that person, and both parties will have to agree to post each other offer in their own set of list. This is a free offer that is placed on the landing page in just for an exchange of email address or someone's name. The result is that both the parties manage to get thousands of subscribers to their list.
Advertisement footers
Rather than increasing your marketing budget by spending on traditional advertising methods, it is a productive and creative way of adding photos for advertisement. Trust me the response you will get from individuals will simply blow your mind.
If you already have a blog where you publish high-quality content, then simply just link advertisements for the site by adding creative banner at the end of the blog. Visitors who will visit your blogs will check out the clickable banner or the catchy tagline at the footer of the browser. Thus, it is leading back to your website. There is no doubt that footer at has always been the center of attraction for the users. So, there is no question of underestimating the power of this unique strategy.
Photo and image sharing traffic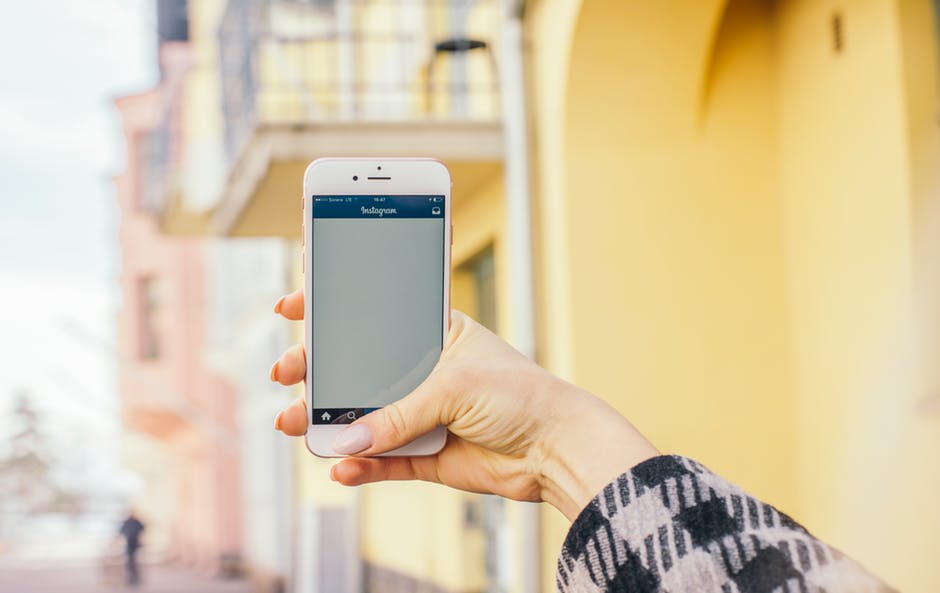 If you have a killer featured image in your blog post then simply just go ahead and share it with others. As we all know that images and photos are one of the most shared contents on social media platforms because they can easily drive a huge amount of traffic to your website from various search engines.
You can develop a new account on a various photo sharing websites like Facebook, Instagram, Flickr and PhotoBucket for sharing your images and pictures at free of cost. All you need is to add a backlink to your web page so that the visitors can lead to your site at least once. Also, remember it is not just enough to upload the images because each of them needs to be optimized for traffic generation and high-quality SEO. It is also vital that you manage followers on Instagram, Facebook, etc. This will also help you in your online business.
Guest posting
This is yet another effective way of getting high traffic to your website. This is a widely popular method that is used by the bloggers. They write the articles and publish the same on someone else's website or blog. This is considered as one of the best ways of reaching out to a huge number of audiences because there will be a link present at the footer of the post which leads back the readers to your site. Using this strategy will help you to establish yourself in your market as well as develop a relationship with other experts and bloggers who share the same interest as that of you. As we all know that at the end, everything comes down to the value. So, you just have to showcase your best contents as well as published the highly valuable guest posts. You can simply start by submitting just a couple of quality guest posts to topmost blogs and sites, and you can get consistent traffic from the same for a lifetime.
Trackbacks
Many individuals are unaware of trackbacks. This is an automated process that helps in linking two or more blog entries together of the same niche. It is a unique way to notify bloggers that you have linked to their articles. So, when one blogger develops and publishes a content that is relevant to another content on some other blog, then the block system can directly leave or trackback on the other blog's content. This generally appears in the comment area along with a link so that your link immediately shows the comment section of that particular block which leads to the high amount of traffic.
There is no doubt that bloggers love it when you actually link to them and they will often return the same favor to you out of gratitude, which will undoubtedly increase your website traffic. You can just think trackback like acknowledgments as well as references which are given at the end of academic papers or chapters in textbooks.
I have shared some tips above for getting traffic to your website easily. And hopefully, they will show you results within a short period, provided that you effectively apply them.