SendPulse is a bulk email platform with a significant amount of free services that provide user communication.
The platform uses an AI, or "Artificial Intelligence," system that predicts users' behavior and determines the best moment to contact each user. AI technology is based on such data as the time of opening an email, and the time gap between sending and opening, etc. All these efforts are needed to achieve one goal: to maximize open rates.
What is more, this platform is integrated, so you can easily communicate with your customers on all devices through Emails, SMS, SMTP and Push notifications using only SendPulse's services. All you need to do is sign up, get acquainted with your account, and start sending.
Suggested:
Learn the text message marketing to increase sales.
With email sending, the service provides customers with an easy-to-use interface where you will get access to an intuitive drag and drop editor and ready-made templates, so you do not need any knowledge of HTML to create emails.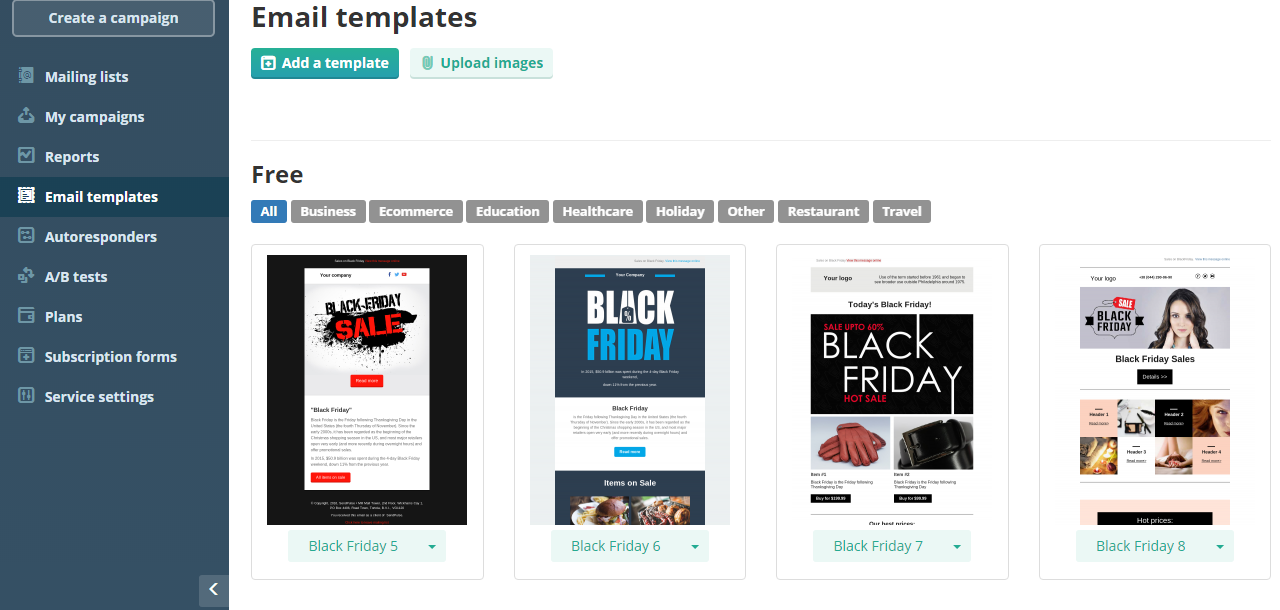 The service also allows users to carry out A/B testing of email campaigns, set up auto sending for emails, and the opportunity to control everything with the mobile app anytime you want.
While sending, you can get all the analytics concerning your email and set up some more specific configurations like, for example, personalization of the email subject line. Moreover, if you have less than 2,500 subscribers, you will be able to send up to 15,000 free emails per month.
As for web push notifications, SendPulse also provides them for free. Add just one line of code to your site, and that is all. Visitors to your site will be able to see them as soon as they come online and will be able to subscribe to your site through a web push request. Those users that have already signed up for your site can receive personalized notifications, and messages you send out can be segmented by the user's location and other details. Besides using the service's easy-to-understand API and complete developer documentation, you can also integrate push notifications from the system you already use.
Suggested Posts:
Unsubscribe from annoying emails in Gmail.
How to Get Rid of Spam Emails?
SendPulse also provides you with the ability to integrate an SMTP server into CMS, CRM, or another system, and send emails to the customers from your own system. The advantages of SendPulse SMTP are as follows: secure SSL connections protect all the SMTP servers; the service increases your sender reputation by using dedicated IP addresses, and it generates sending and delivery error reports that can be downloaded to your computer. But the main advantage is that you get 12,000 emails a month for free.
You can find a lot of useful information on how to use the services efficiently and be successful at marketing in general from their email marketing blog and knowledgebase.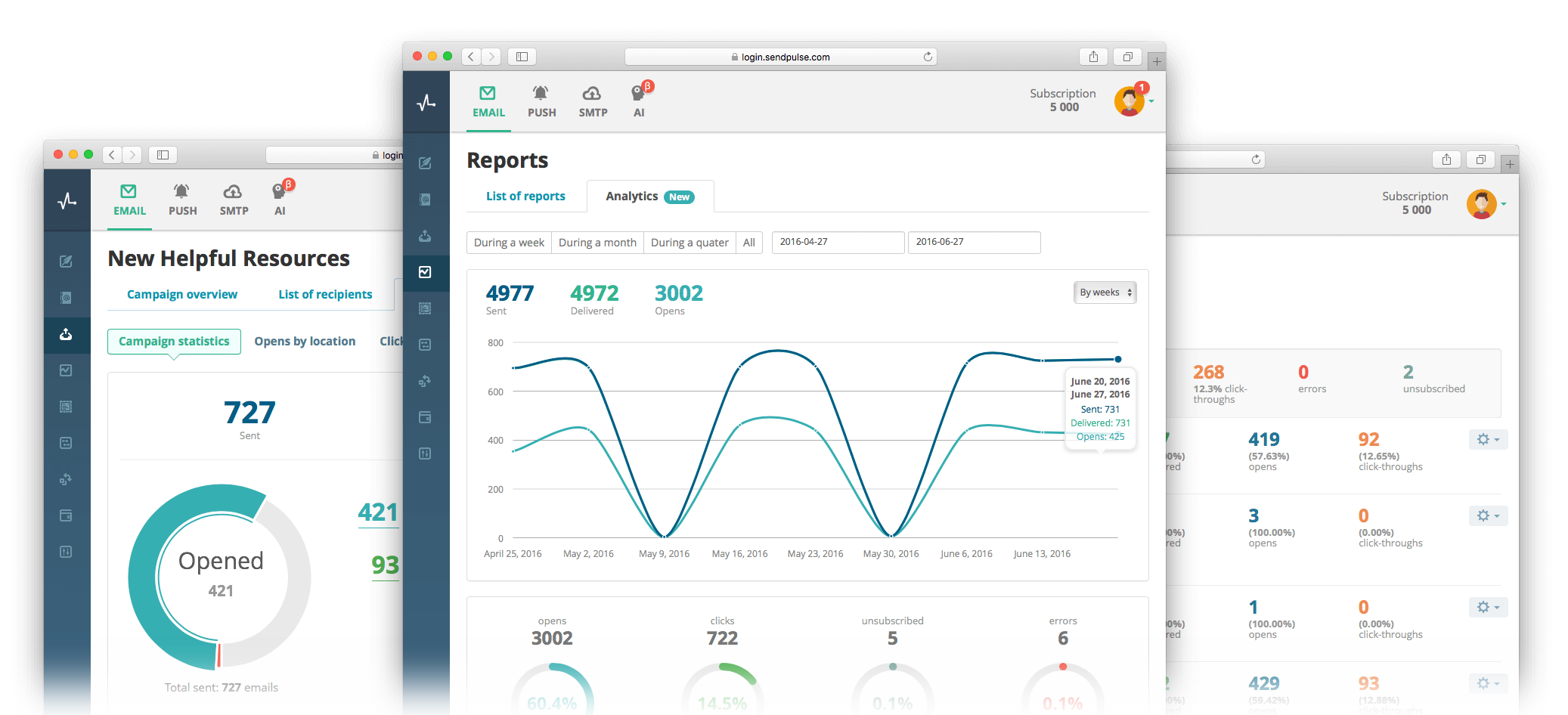 SendPulse is really worth your trust and attention because, according to The Next Web, it is one of the world's best startups. But the real mark of the service's good quality is the result of the specialist work and all the satisfied clients.