We use Google's email almost everywhere. Whenever we have to sign up for any website, we only use Gmail. Even if I do the same, I have used my Gmail account to create an account on Facebook, Twitter, and many other sites, whether it is an SMO site, a Social Bookmarking site, or any Profile creation site.
Gmail is one of the successful mailing Platforms. People use Gmail in daily life and is considered as one of the secure ways of communication. There are billions of people using Google Mail daily, but there are some unwanted emails sent and received. Now, these disturbing emails sent by spammers or advertisers are a real problem for a busy person.
You would have tried to unsubscribe to these annoying emails in Gmail. So, if you have not been able to find a way to unsubscribe from these emails, then you are reading the right post to get rid of these annoying emails. I was going through this problem also, as whenever I opened up my Google email account, I used to have a load of emails that irritated me. So, I found a solution on the internet which helped me to get rid of my problem within a matter of minutes. And I am going to share the same solution with you.
How you can unsubscribe the Annoying Emails in Gmail:
It is much easier than anything, but still, I will show you all the steps that will help you to get rid of these annoying emails. Unsubscribe tool for Gmail on which you can depend.
Read:
Here are the steps for the same:
Step 1.  There's a site named unroll.Me which can solve this problem for you. So, firstly visit this website. Click on the get started button which you see first.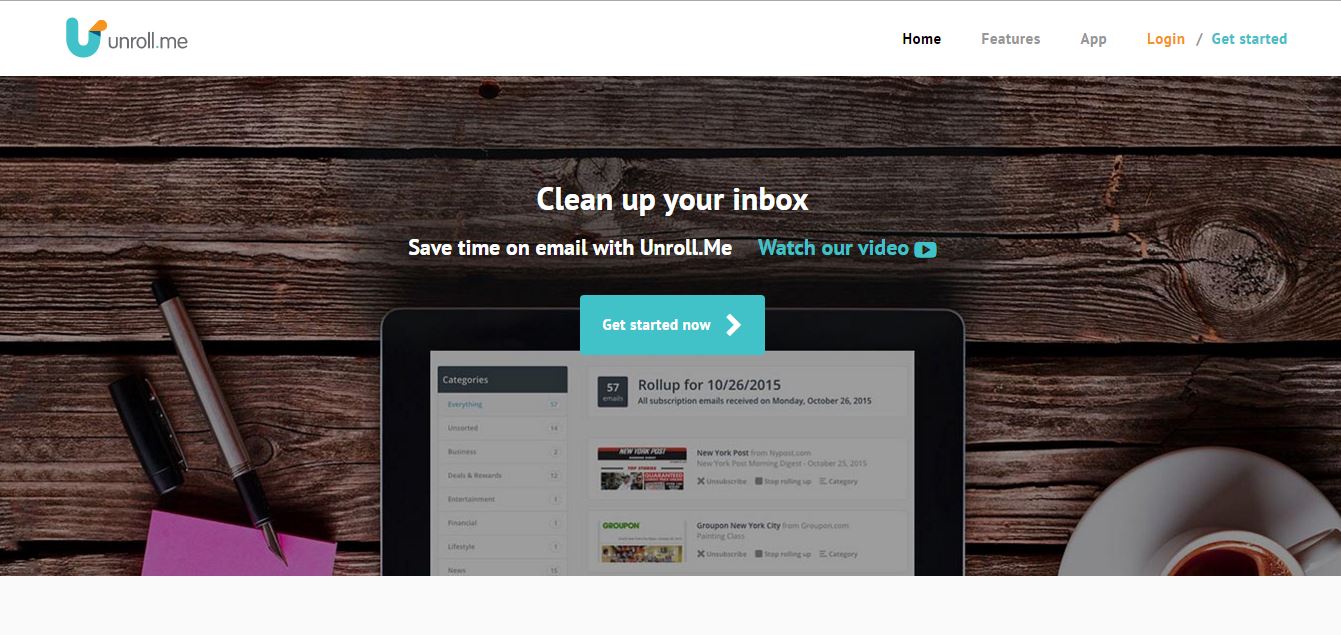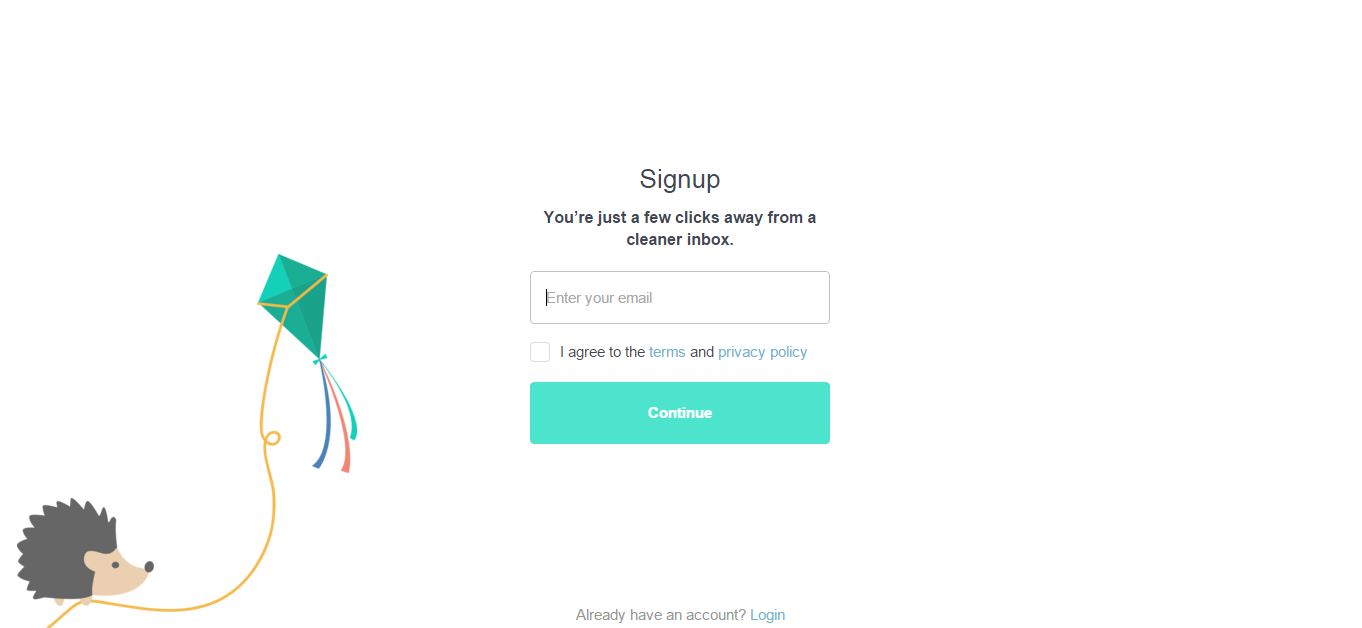 Step 2. After clicking on the Get Started button, you will get a sign-up Screen. Now sign up with that Gmail account, for which you want to unsubscribe the annoying emails.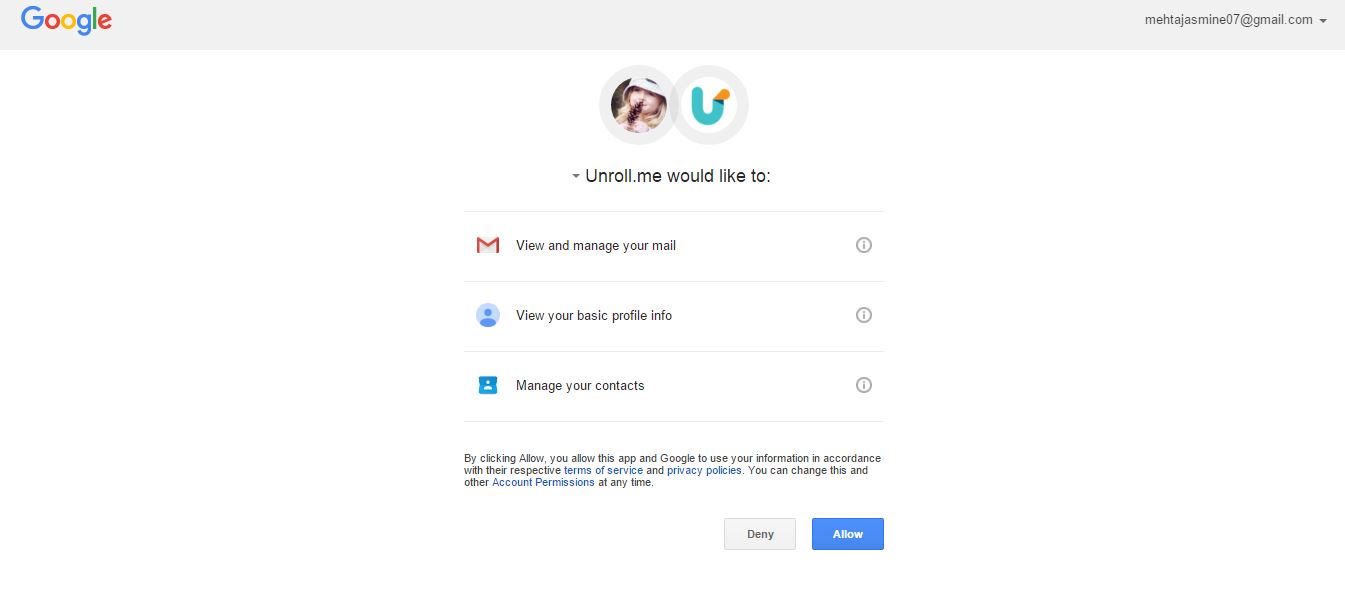 Step 3. Now allow access to your account to unroll.me.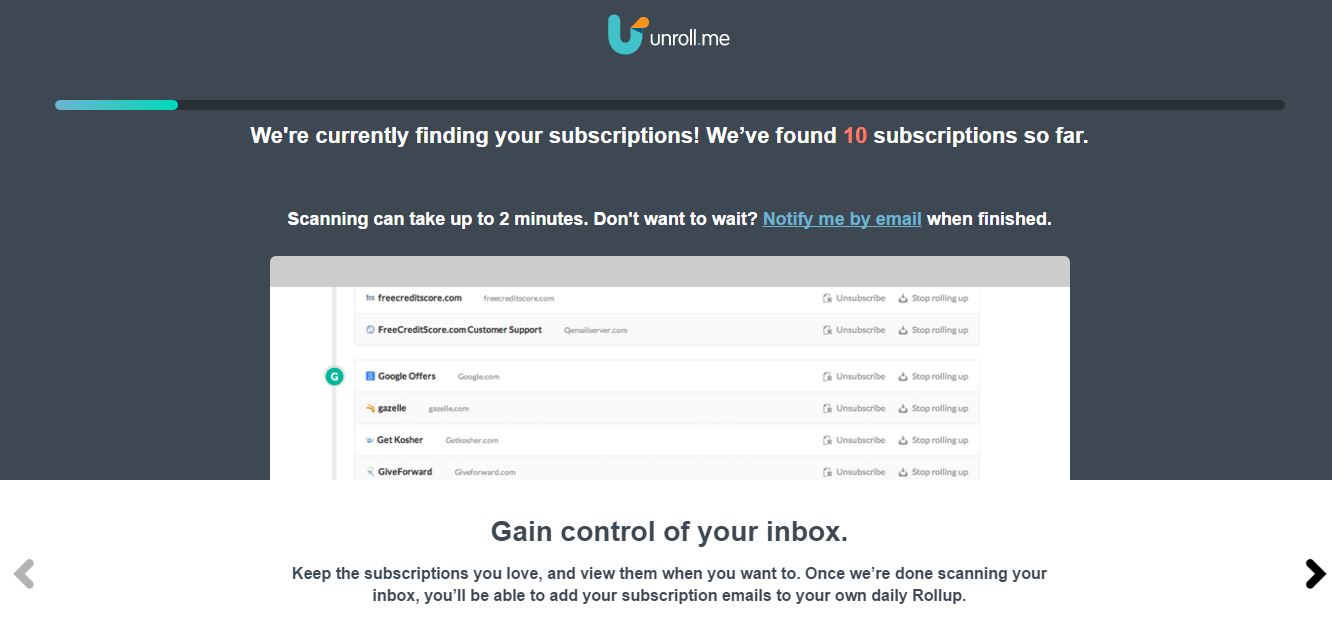 Step 4. When the next screen appears, hit the continue button. (Sometimes it may take a little more time to scan the subscribed emails) and after hitting the Continue button, you won't receive the annoying emails.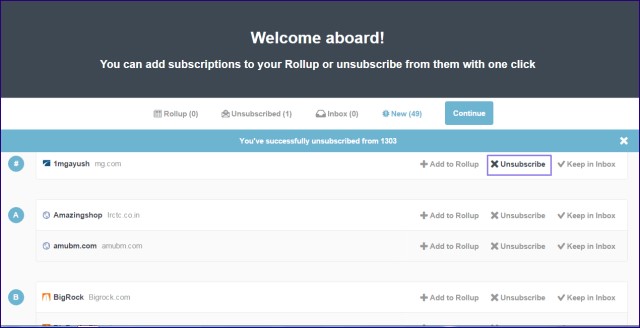 Step 5. Another screen will appear, with the welcome message. You can unsubscribe to those emails which you think are spam and waste your time.
Step 6. You are all done. You can share or tweet If you like their service.
It has worked for me, so I hope that it will also work for you. So, go ahead and try and let us know through your comments.
Suggested:
How to Free Up Space in Gmail?