Content creation is the new wave. Content creators are making a kill in the art with an expected increase in revenue by 2030. While diversifying your portfolio, it is time to invest in smart content tools.
The right tech tools for your content creation gig can streamline your ability to create high-quality, engaging, and unique content.
The likes of Charli DAmelio, KSI, Jake Paul, and Jimmy Donaldson are showing the future of content creation is thriving. Hence, it is time to join the bandwagon and grow your audience with highly engaging content.
This post highlights top content creation tech tools to invest in and elevate your content creation game.
Top Content Creators to Emulate
When joining the content creation gang, the first step is understanding the industry and its leaders. Here are the top content creators making waves in the industry:
1. MrBeast
YouTube's megastar, Mr. Beast, is arguably one of the biggest content creators of our generation. With over 200 million YouTube subscribers, MrBeast is setting levels in content creation. His videos gain millions of views with top-quality production. Apart from content creation, he also diversifies into other entrepreneurial ventures.
2. KSI
Youtuber-cum-boxer is raising the ranks as the UK's top content creation game. Fresh from winning boxing matches with Tomy Fury, Jake Paul, Thomas Oliveira, and Joe Weller, he is carving a niche for other content creators to emulate. With over 112 million followers, he is part and co of the Sidemen.
3. Logan Paul
Logan is one of the famous YouTubers who revived their career after overcoming controversies in foreign countries and shady crypto investments. The content creator earned his respect as an amateur boxer with matches against boxing legend Floyd Mayweather. In addition, he formed a business partnership with his friend KSI, Prime, a popular energy drink.
4. Mythical
Rhett and Link are best friends and former engineers taking the internet by storm with 50+ million followers. The duo started with comedy sketches but upgraded their content creation into an empire. They have a whole production house that chucks out podcasts, books, and TV shows.
Top Tech Tools to Invest In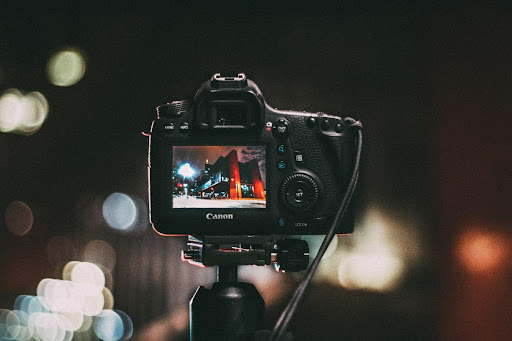 After finding inspiration in these accomplished content creators, it is time to jump onto the top tools:
1. Nikon D850
Investing in a DSLR camera is the first part of releasing high-quality content for your audience, especially photos and videos. One standout DSLR camera for top content creation gigs is the Nikon D850.
This is an enthusiast/professional user level with a 4K resolution. Despite a pricey tag, it features high output capabilities thanks to its 45.7MP resolution. It features a 153-point autofocus system while capturing images at seven frames per second.
Its successor is the Nikon D780, a hybrid sensor with autofocus technology. However, this isn't much that the D850 can't handle for a professional content creation output.
Moreover, it comes with EXPEED 5 Image Processing for full frame 4K video recording with a wide dynamic range.
2. Logitech C920 Webcam
Live streaming on Twitch, Vimeo, StreamYard, and Restream calls for high-resolution webcam. Moreover, you can double up on podcasts, video content, or recording videos.
The Logitech C920 webcam comes with a wide range of features, including:
Auto light correction
Background removal
Low-light correction
Stereo audio
Moreover, the webcam provides the perfect balance between affordability and high-quality performance. It has a 1080p HD resolution with the perfect lighting and color detection. However, other powerful products are in the market if you're searching for high-quality output. But it does the work, especially when operating on a tight budget.
3. Google Pixel 8
Google is gearing up the smartphone market approach with its latest release of the Google Pixel 8. It is a state-of-the-art smartphone with top-rated AI features. It comes with new, cheap, and fast speeds for processing.
It is a slightly high-end phone but promises a return on investment (ROI) for content creators. For starters, users can opt for the Google Pixel 6 or 7 Pro, which offers similar features but on a lower budget.
It features a dual camera with a 50MP sensor capable of detecting autofocus for image stabilization. In addition, it features a wide ultra 48MP camera. In addition, it features in-built photo and video modes for a professional output.
4. Nimble Champ Portable Charger
Portable chargers are essential equipment for any content creator interested in maintaining productivity. It is a reliable power source, especially when shooting content outside or during power outages.
The buying considerations for investing in a portable charger include its capacity (MAH). Also, consider the charging standards and speeds to power up your devices.
One standout portable charger in the market is the Nimble Champ. It is a 6.4-ounce device with a 10,000 MAH capacity, enough to power up your smartphone or iPad.
Moreover, the manufacturers considered environmental efforts in their design while using bioplastics in their packaging to reduce environmentally hazardous materials.
5. Apple MacBook Pro 14
Investing in a solid and reliable laptop is vital for any content creator. This helps in producing high-quality and engaging content that resonates with your audience. Moreover, it would help if you had the right hardware for fast processing while using editing programs, advanced graphic design, 3D modeling or writing blog posts like at www.writemyessays.org. 
As a content creator, you need a device to handle all your editing responsibilities with high quality. Your choice should be capable of handling heavy workloads with modern processors made for high-performance tasks.
Apple MacBook Pro 14 is a high-end laptop capable of handling high-performance tasks for your content creation needs. This is thanks to its M2 Pro and M2 Max enhanced chipsets that can handle video editing and 3D rendering. Also, the chipset can handle intensive graphics production backed with high horsepower.
A major cause of concern is its small battery capacity working against its powerful M2 Max chip.
In Conclusion
Content creation is the new talk of the town. More content creators are jumping on the bandwagon and reaping the benefits of quality content creation. Hence, follow the footsteps of these top content creators by investing in these tech tools.
Suggested:
AI and Content Creation: A detailed guide.
How to Use AI Writing Tools to Boost Your Content Creation Efficiency.
7 Benefits of Using a Portable Cell Phone Charger for Your iPhone.
Google Photos Rolled Out 12 New Video Effects for Limited Subscribers and Pixel Owners.