New businesses that have gained an edge over their competitors are cognizant of the fact that lengthy FAQ pages and manuals are no longer effective. As the human attention span continues to dwindle, companies are capitalizing on the potential of explainer videos in order to reach out to increasingly impatient market. Remember Dropbox? During its startup phase, the file hosting service, Dropbox used an explainer video to market their product value. The video strategy yielded 10 million new customers that translated into about $48 million extra in revenue.
Marketers have started to look at explainer videos as one of the 21st century's finest sales machine. The past decade online has witnessed a massive transition from word-based communication to a more visually oriented style of dissemination, so it comes as no surprise that this cultural shift is now prevalent in the marketing strategies of startups and companies looking to make a name for themselves. However, as is the case with any art form, to master the craft of the explainer video is no child's play.
What is an explainer video and why should I invest in one?
An explainer video is a short (30 secs – 3 mins) film that demonstrates to the viewer what exactly your company does. Most videos employ basic animation and concise narration in order to convey their message as clearly and aesthetically as possible. The animations are crucial as they serve to attract people online and also engage them in the goods or services your business is providing. Think of them as bullet points on acid.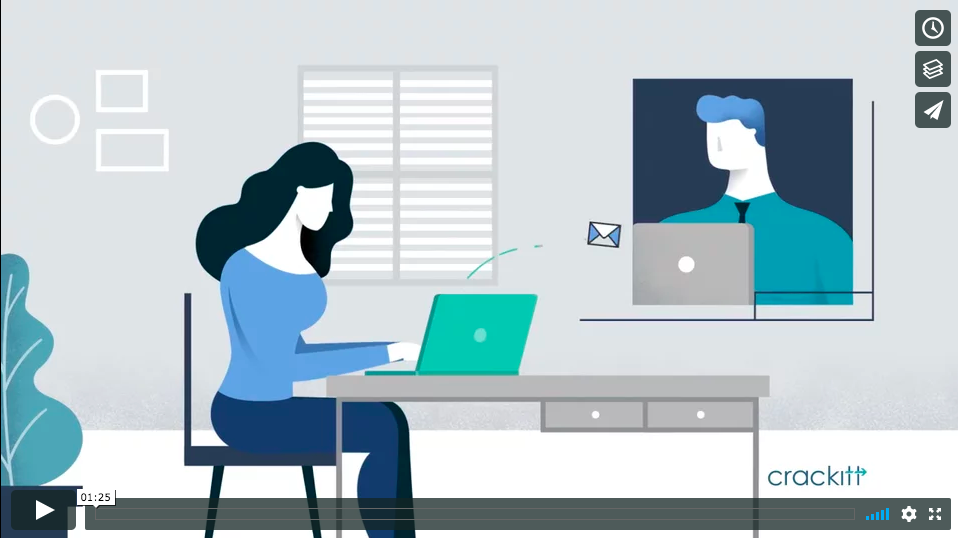 Explainer videos have been proven to boost sales and conversion rates by upwards of 80%, and they also help build the trust new customers need before purchasing your product. Moreover, these videos contribute heavily to your company's presence online, as more time spent on your website will boost your company's search engine rankings.
The trade-off is ridiculously in your favor, as these videos cost hardly anything in comparison to the returns they could bring you.
1. Timing: Too Little too Great? 90 seconds is the sweet spot!
As mentioned earlier, one of the primary reasons behind the rise of the explainer video is our collectively shrinking attention span. Mobile apps like Snapchat and Instagram have been instrumental in reshaping the ways in which we look at our phones, and more importantly, how we look at the world.
Though it is typically the animations that get all the attention, the real magic of an explainer video lies in its timing. The attention span of the average person (on their phone) is eight seconds; that's less than that of a goldfish.
Here's a quick list of what different explainer video timings entail:
30-45 secs; a first impression that will generate awareness

90 secs; sweet spot for effectiveness, both informative and watchable

+ 90 secs; information based, the capacity to tell a detailed story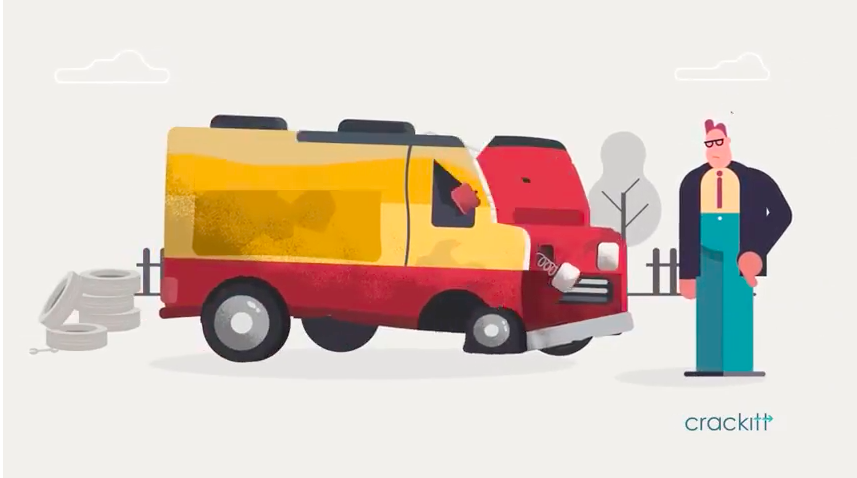 After countless renditions of trial and error, the pundits of the explainer video game deciphered that the golden number is 90 seconds. Any video less than 90 seconds runs the risk of missing out on details and selling its product short. Any video longer than 90 seconds is likely to be closed by the viewer before completion. Studies have gone to show that longer videos may sometimes leave their viewers disgruntled and even more disinterested in a company's product than before watching the video.
That being said, different timings serve different purposes and it is not the case that only the videos that clock 90 seconds are effective. For a brand new company looking to generate awareness, 30-45 seconds is ideal. Such videos will mostly be watched all the way through; a budding company should consider this type of a video a platform for a first impression.
As it is, making a lengthy video as a new brand is prone to irk a viewer who has never heard of you before. Amp up the limit to 60 seconds and now you have enough time to tell your viewers a story, a narrative that captures the role your company is hoping to fulfill. 90-120 seconds means that you have just the right amount of time to create awareness, form a narrative, and to forge your brand in the psyche of the viewer.
2. Minimalism: Keep it simple! Nothing flashy
Your company may have the finest explainer video known to man on their website, but if that website is splattered with jargon and senseless graphics then you may as well remove the video.
Having a compelling and graphically astute explainer video is a golden ticket in today's marketing world; it would be a shame if that video were not spotlighted on your own website!
The minimalist approach centers on basic color themes and negative space, an approach that will aid in highlighting what is essential to & for your business. A minimalist web design is almost bound to attract larger crowds to your website and will encourage more people to watch your video as well.
Remember to keep the approaching natural, however, because great design should never be noticed as design. It should flow as if it were a part of nature itself.
3. Autoplay: If they're playing, you should be playing too
Yes, that button you would press on YouTube videos so that you wouldn't have to keep getting up to change the song is now a common feature across various platforms.
Suggested:
A Complete Guide for YouTube Beginners.
Since February of last year, Facebook (hence Instagram) has begun auto-playing videos on your news feed.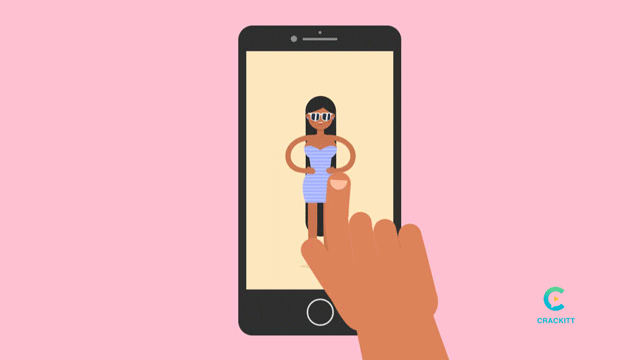 This means that videos will start playing while a user is mindlessly scrolling through their feed – who knows what they will stop and look at? As a company, this means that they are ensuring your explainer videos feature on websites like Facebook (that enable the autoplay feature) is imperative.
It wouldn't hurt to have the explainer video on your company's website autoplay as well; if the customer is already on your website then it's safe to say that you've already grabbed their interest.
4. Social Media & Showcasing: It's all about the likes & hype
Your explainer video can also serve as a great tool while your company is on the rise. Whether you are representing the company at an expo, a trade show, or presenting a sales pitch to clients, an explainer video can be used as an icebreaker or an eyeball grabber.
A minimalistic approach is one aspect, but simply placing an explainer video at the top of your website is not enough. Be sure to provide links to your explainer video to different social media platforms like LinkedIn, Twitter, YouTube, & Facebook. The video will garner more views as it gains more traction.
5. Narration: Find your local Morgan Freeman
Even if your company's explainer video comprises of drop-dead stellar animations and graphic design, you will most likely have something you want to be said to the viewer as the video plays.
Though we have established that explainer videos are the result of a growing need for visual representation, a good narrator still holds the power to make or break your entire operation. Make sure you select a narrator with a voice you wouldn't mind listening to all day because the slightest auditory turn-off or mispronunciation could do more harm than good.
Though attention spans are small in today's day & age, they are still supremely critical. The narrator's delivery should be eloquent, captivating, and clear.
6. Email/Newsletter: There is potential in the old-school
A company on the come-up will probably be doing everything it can to acquire clientele and conversion. One method that is still utilized (albeit not effectively) is by sending out mass e-mails and newsletters to people across the world.
Adding the term 'video' in the subject line has been proven to boost the chances of your e-mail being opened. Once these people open your e-mail and view the video, there is a fair chance they will continue to do further research and end up on your website.
If you can figure out how to make the best of the e-mail game, it will bolster your clientele with a whole new dimension of customers. Otherwise, your e-mail or newsletter is likely to be discarded along with thousands of others as junk or spam.
Conclusion
If you haven't got onto making an explainer video for your company yet than you should right after you're done reading this. If you do have a video that doesn't seem to be working, perhaps it just requires some tweaking. Check the time, check the narration, check the graphics – the onus is on you to ensure that the video is smooth because more and more companies are investing in competing through explainers.
Remember, having an extraordinary video is not enough – you must guarantee that the video holds center stage on your website and is surrounded by all the right social media markers that will aid its traction.
What marketing strategies have you tried out to monetize your explainer video?
Let us know in the comments below.