Online marketing has become the most powerful weapon for running a successful business. All the people who are into the world of business are using the internet for helping themselves so that they can extend their business and make it worldwide. And Email marketing has become one of the most popular technique to reach people faster and easier. There be many tools which can help you with email marketing, but today I have come up with a tool named GetResponse. I am here for you with the GetResponse review.
GetResponse is an email marketing tool which will help people to do so. Here, in this article, I am going to write the review of GetResponse tool and will let you know in which manner it is profitable to you.
GetResponse is a business tool which helps in promoting and expanding business trends. People usually want these kinds of marketing tools which can help them. They are eagerly looking for more and more kind of tools which are similar to GetResponse.
Why must one use GetResponse?
It is necessary that you must know some of the marketing tricks so that your work will become easier and you can apply these marketing tricks to manage your business. Business contains a team of large numbers which can have some MBA people, some digital marketers and different people who play an important role in making the business successful.
GetResponse is a tool which will help you to manage contact list, and it also creates marketing campaigns which look professional. It even provides information and different tools through which you can attract more customers. If you are looking for the features of it below listed are some of the best features of GetResponse Tool which you can find interesting to use it.
Below I reviewed some important features of GetResponse check it out.
Different Kind of Templates
600+ highly customizable templates are offered by the GetResponse tool to attract more customers as one can create beautiful email newsletters using any of these templates. GetResponse also lets you edit any templates as per your requirement through WYSIWYG editor which also provides a feature of drag and drop.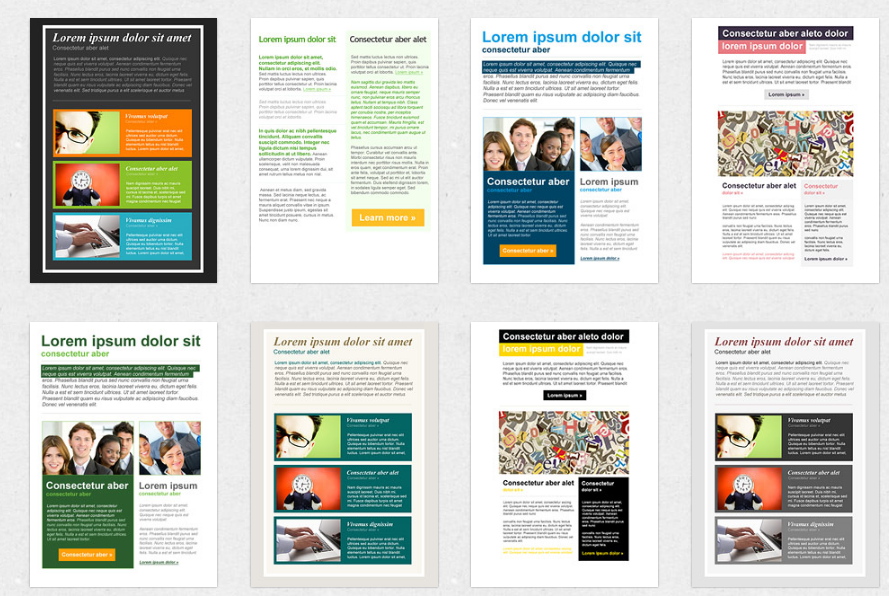 Landing Page Templates
GetResponse provides you with landing page builder to create beautiful landing pages for your website or product attracting more and more people towards it. It has more than 100+ landing page templates.
Split Testing (A/B Testing)
Split Testing which is also known as A/B Testing can help you in knowing that what customer think of your template. So you can know the customer review in a very short time. It lets you get the response of customer on 5variants of same template simultaneously.
Look at Inbox
If you want to know how your newsletters will look in the subscriber's inbox, then you can use this feature of GetResponse and easily customize the newsletters accordingly. Detection of errors and problems is quite easy with this feature. Inbox will look attractive if you will use GetResponse tool to customize it.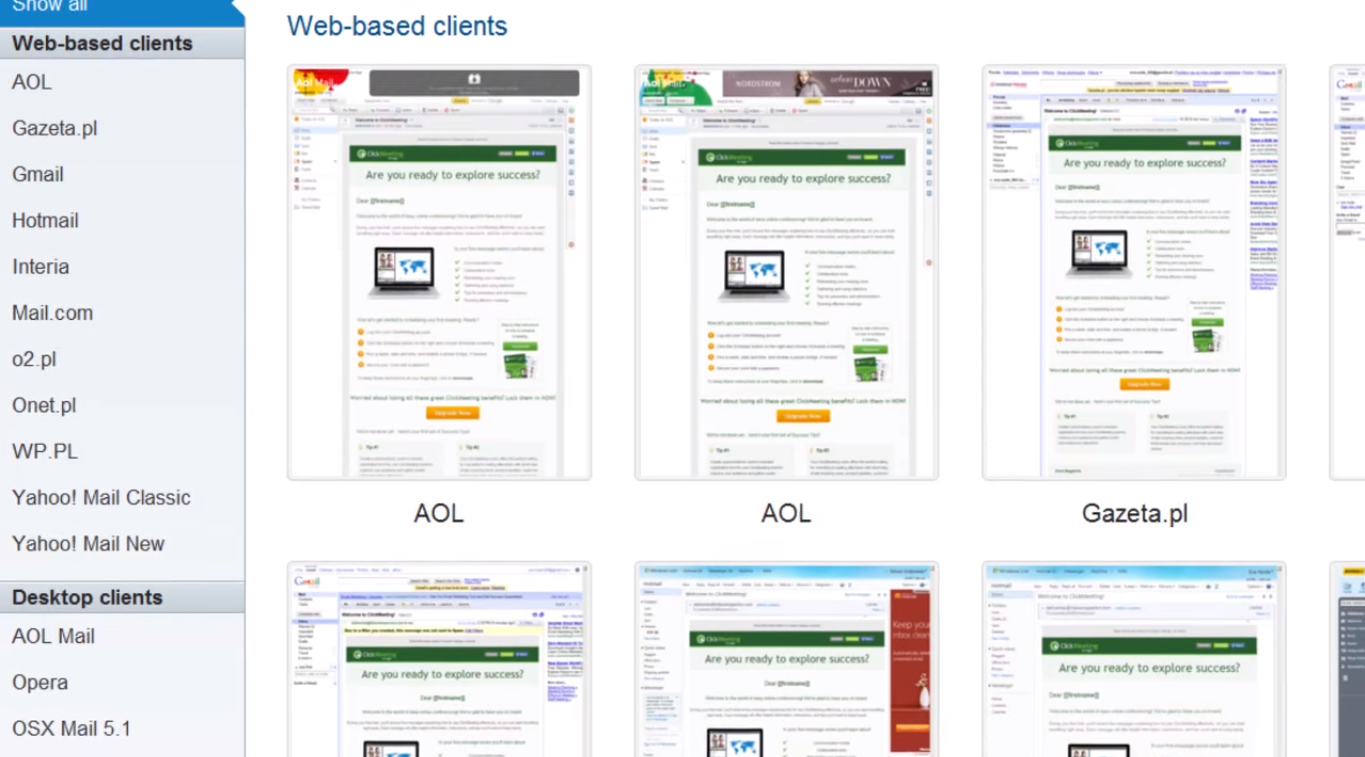 SpamCop Feature
SpamCop is the spam checking tool offered by GetResponse with all its packages. It checks your email newsletters for the spam test and finds the spammy words if any. It even suggests the replacement for those spammy words, so that your email newsletter can easily pass through the subscriber's inbox spam filters.
Recommended:
How to Get Rid of Spam Comments and Email?
How to unsubscribe from annoying Emails in Gmail?
Importing Contacts Is Easy
As the name implies, GetResponse provides the feature through which you can import all the contacts of yours in a very easy way. You can import the contact list in the form of excel spreadsheet. You can also update the contact sheet by adding new contacts to it.
Centers for Learning
If you do not know what GetResponse is and how it works, you can learn it from the learning centers where lots of videos are available which will give you the guidance of how you can use GetResponse and how you can utilize its worthy features. This will help all those who do not have any knowledge related to GetResponse so that they can learn from here.
Designs Are Responsive
GetResponse provides all the templates which work successfully on all browsers and as well as on all mobile devices. So GetResponse can work as a platform-independent source. The Beautiful layout is everything which can attract clients to because of this they can show interest in your business. So always keep in mind what design you should use in this.
Webinar Tools
GetResponse also provides the service of webinar tool. A session of the webinar can also be conducted through this tool. A person taking the webinar can send the invites to the attendees by creating a webinar page. A customized webinar URL can also be created so that only selected participants can take part in the webinar sessions actively.
Integration Is Possible
Different pages like landing pages, email newsletter and webinar pages can be linked to the social media sites like Twitter and Facebook. One can even integrate Google Analytics to newsletters, landing pages, and webinar tools to get exact data about the visitors.

Pricing
The minimum package at GetResponse starts at $15/month. You can send newsletters to around 1000 subscribers. As your subscribers increase, you can opt for a bigger package. To add webinar functionality to your package, you need to opt for a plan costing $49/month. However, if you have a too big contact list, then you can go for the $799month package and send newsletters to around 100,000 email contacts. If your list is much bigger than this then contacting with GetResponse for a customized package is a good option.
Final GetResponse Review
Apart from all these features, GetResponse is an amazing tool used for email marketing. People on a daily basis find these kinds of tools in the market. Looking at all those amazing features of GetResponse and reviewing this tool, GetResponse is a stunning tool for email marketing & business promotion which you can use for extending and making your business successful in the market. GetResponse tool will help you to get more and more profit in your business. So go for the GetResponse tool and start using it for making your business more successful and famous.
And do let me know what are your opinions about the GetResponse Review, through your comments.
Suggested: 5 Tips To Boost Your Small Business Productivity