What do you think: choosing the best mobile app name generator is an easy or a difficult task? Some think that it is very easy while others think that it takes a lot of time. But people who have done it before know the real picture.
Luckily there are various free tools available across the internet to help you come up with an amazing and memorable product name. In this article, you will see the list of related tools to generate mobile app names using which you can readily resolve the issue of naming your app and thus saving precious time.
The suggested names by these tools are random ideas and based on algorithms. It considers all the original data from your account and then display a list of names. The list is not a fixed one and keeps changing as per the settings you choose. You can keep searching until you find the perfect match. The list goes like this: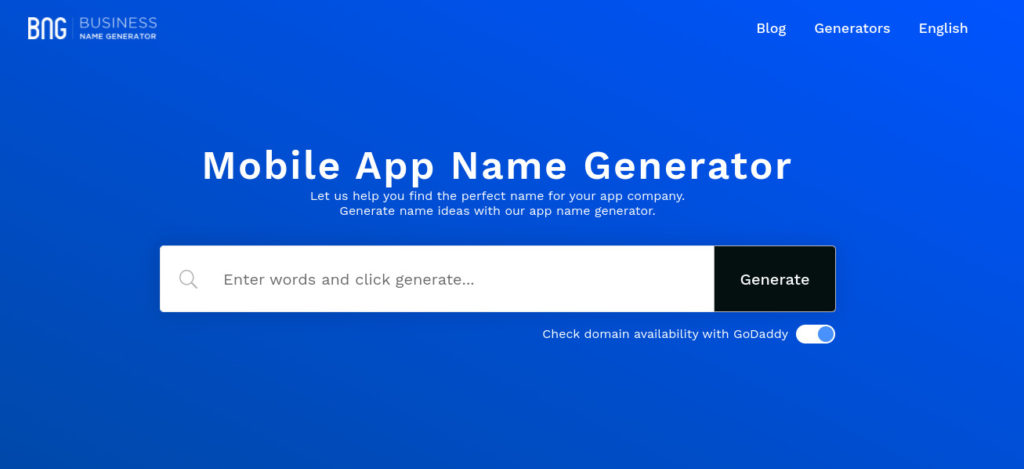 This is the easiest way to generate mobile app names for businesses. Just enter a few words related to your business in the form and press the Generate button. As soon as you do this, you will see a list of various combinations of the names.
You can also save your favorite names by pressing the button visible next to the name idea. To make your task easy they also have the facility of applying filters as per your preferences. You can apply filters from the sidebar to the left. You can check the domain name availability on GoDaddy.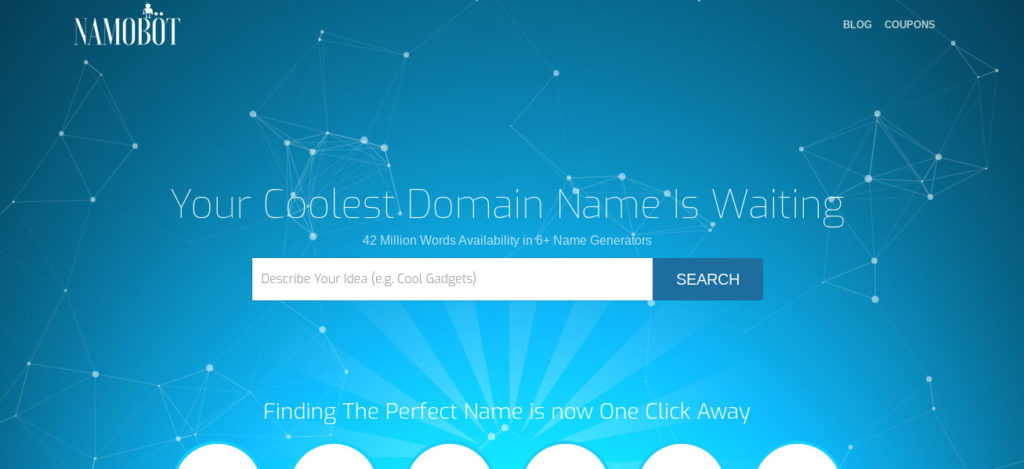 Enter a few words in the search fields of this mobile app name generator which then displays the result based on the thesaurus. You will also see the combination of your base word with suffixes and prefixes, etc.
You will be delighted to see the combinations mixed with your base name. Though they are free tools, that doesn't mean you will get a meaningless combination of words. It's a creative, fast, and easy-to-use app.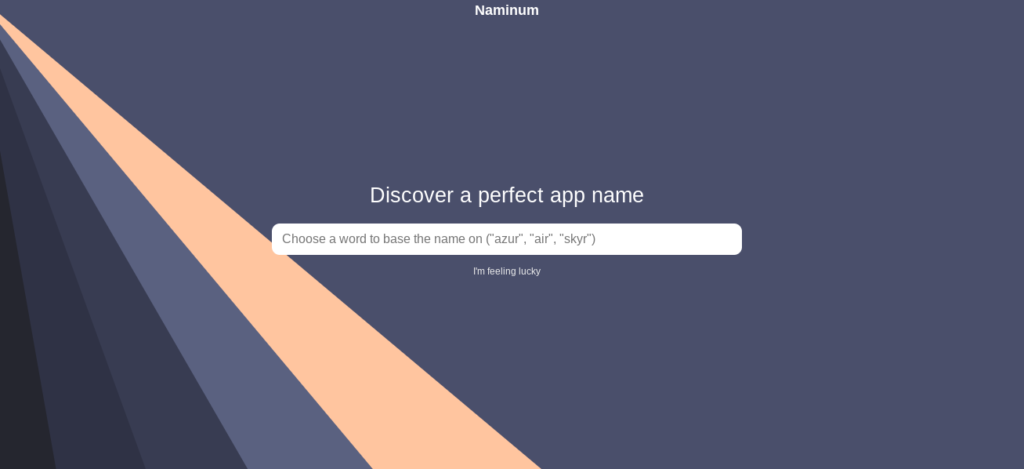 With this app name generator, you can just enter and work and relax. Let the algorithm do its work. It will generate(or display from the random list) an unlimited set of unique and meaningful names that sounds beautiful.
They just twist some alphabet to show amazing results:
Replacing consonants and vowels.
Adding symbols in the phrase(start or at the end).
Display the word in reverse order.
The options in which these various characters are added are shown separately.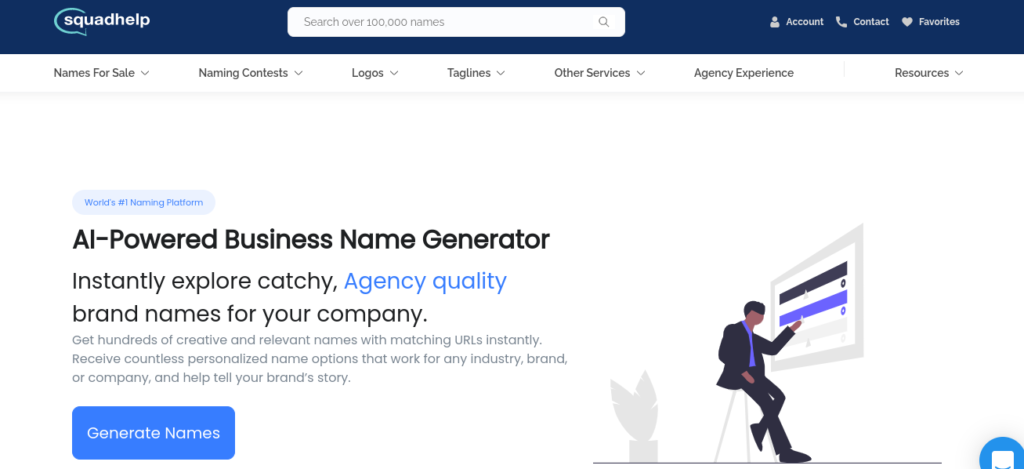 You can expect full reliability from this app as naming experts will guide you in developing a unique name for mobile applications. Since it offers you quality, it is a paid service. They will provide you with the name ideas which will be automatically checked for the domain name availability and the status of the landmark.
You can analyze the offered options in real-time, centralizing the community's attention on the alternatives that you liked the most.
5. The Name App
Among all others on our list, it is one of the most helpful naming services as it includes a marketing component into consideration. It does not just generate a combination of words with your base word but also checks for its availability or if it is taken by someone else.
You just need to add the related word and hit. The algorithm will check if the domain name of any other app is registered with this name in the most renowned areas. If it does not find out any, you can go ahead with this name and even create pages on major social networks like Instagram, Twitter, Facebook, etc.
7 Tips to choose a name for your mobile application
When you have so many options, there are chances that you may get confused among them. So to help you in selecting the best one, here are a few tips that you can follow:
The name should be attractive, unique, and bind the interest of the user with the app context.
It should be easy to spell and remember, short, and informative.
Check if it sounds good. Pronounce the word loudly to check if all the letters are clear to hear.
The app name should clearly describe the purpose of the application. Check if it shows the app functionality.
The first impression is the last impression. So it is an important decision and does not hurry in giving it your best shot.
Be aware of the copyright issues. Once you have got your name check if it is available and not occupied by anyone else as a trademark. If you don't do so, all your time and favors will go in vain.
One tip to get organic traffic easily is to include relevant popular search queries to the subject of the application name.
You are ready to find the perfect mobile app name generators
We understand your confusion regarding choosing the best name for your mobile app. But just pick your best match and start it. Keep experimenting with the names before launching the app finally. Do not be afraid of choosing meaningless names like Instagram. In the beginning, it may sound weird but you know this is a household name now.
Due to high competition, generating the best mobile app name isn't easy. But we suggest you enjoy the process and we assure you that these mobile app name generators will make your task easy.
Now go and give your best. Don't forget to mention in the comment section below which app generator you chose for your app. All the very best!.
Suggested:
Domain Name Generator tools to find a Perfect Domain for your website?
Making money by buying and selling Domain Names while sitting at home.
7 Domain Name Myths Every Web Designer Should Know.