Every year, a handful of concept smartphones surface on different websites and in promotional films, leaving us to wonder...
Animations are a great way to add personality, emotion, and movement to your mobile app. They can also help...
Are you looking to hire android app developers for your company? We know how important and challenging it is...
Smartphones as always doing the job. Whether we are trying to entertain ourselves or trying to search for some...
Looking for the best doctor on-demand app development company and wanting to know which one is the best, the...
In today's digital-first economy, two vital elements drive progress: Application Programming Interfaces (APIs) and mobile applications. The two are...
If you're thinking about building an app for your business, you're making a smart decision. Because apps are a...
The time has eventually taken up a great change. While earlier we were supposed to visit the physical store...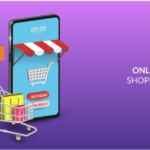 Emojis are the best way to communicate with anybody as texting someone is very boring and time-consuming. People started...