Are you looking to hire android app developers for your company? We know how important and challenging it is...
The way of life is more mobile than ever. It is hardly unexpected that games have kept up with...
Smartphones as always doing the job. Whether we are trying to entertain ourselves or trying to search for some...
Recently, blockchain technology development services have been one of the most cutting-edge trends. Even a few years ago, not...
There are more than 2 million mobile apps in the Apple App Store and Android Play, with thousands of...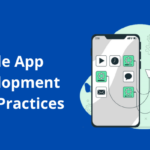 A Single Page Application (SPA) is a web application that loads all its content on a single page. This...
Each month, nearly 100,000 android apps appear on Google Play Store. However, not all of them get success. In...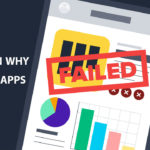 Today, there are over 7 billion people who have mobile devices. And these people spend as much as 4.2...
Looking for the best doctor on-demand app development company and wanting to know which one is the best, the...