In our overly-saturated digital world, almost everyone has written something about something. Because of this, it makes perfect sense for you to optimize your content for search engines. And look for the most profitable keywords for your blogging niche.
This is especially true for niche bloggers who need to target specific keywords to a particular market. Thus, SEO are niche bloggers' best friend. It's in optimizing your site's content where you can drive organic traffic to it. This then helps improve your target keywords to rank on search results.
But it's not all about finding the most searched keywords online, as you also need to consider finding the most profitable ones. And that's what we're going to talk about here as we'll teach you to do both.
1. Using the Google Keyword Planner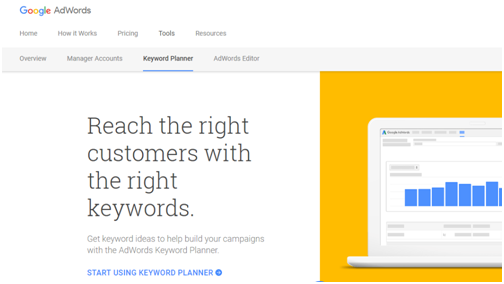 The Google Keyword Planner is a keyword workbench where you're going to research and pick the best keywords you can use for your content. This is where you'll search for the Average Monthly Search Volume (AMSV). The higher the keyword's AMSV is, the more likely your content is going to be searched and found by your target audience.
Diving deeper into what you can do with the tool, you can brainstorm ideal keywords using three methods. The first is by typing in the keyword that's relevant to your business. The second is by entering any landing page (much preferable if it's your competitor). It will then scan the keywords used on the page(s). The third method is by selecting from the many pre-defined keyword categories found in the tool.
Aside from those, you can also customize the keyword stats and make performance estimates to make sure they're all relevant to your SEO campaign. And So far I can say that Google Keyword Planner is the best tool for finding profitable keywords for your blogging niche.
2. Finding Keyword-Relatable Social Media Communities
Social media is an outstanding place to improve your blog's profitability further. Find social media communities that are related to your target keyword. Facebook groups and pages, subreddits, and Google+ communities are some of the best places where you can find these.
The idea here is to find active groups that talk about a specific issue or topic that's related to your chosen keyword. You will then promote your blog on these community pages. This is a great way to assure yourself that the target market you're diving into is interested in your content. This will then lead to increased traffic, thus making your blog more profitable.
3. Be Part of an Affiliate Program
Being part of an affiliate program is another efficient way to find the most useful keywords. The trick here is to find products to sell that are related to your keyword. Amazon and eBay are two of the best places where you can see them. Write about their products and sell them on your blog.
Here's an in-depth look as to why this is a must-do:
Amazon Associate Program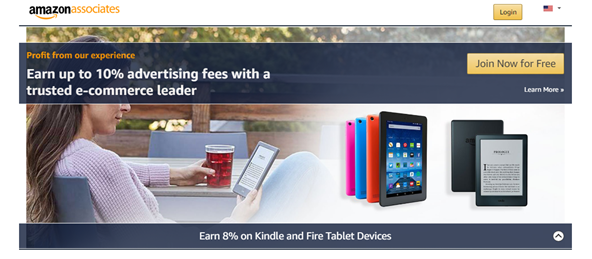 The Amazon Associate Program is a great place to make your keywords profitable. The affiliate program lets you create links on your blog to the product being sold. When your visitors click on the link and purchase the product, you earn a referral fee. What's great about Amazon Associates is that it's free and easy to use. You can also earn up to 10% in referral fees.
eBay Partner Network

The eBay Partner Network is another ideal option. The general process is similar to Amazon Associates, but the revenue you can earn here is far higher. You can earn 50% to 70% of eBay revenue. Plus you can make extra cash from shoppers who didn't purchase from eBay in the past year.
CJ Affiliate

CJ Affiliate, which is previously known as Commission Junction, is another affiliate program you can try. This is perfect for newbies because of its user interface's simplicity. When you become part of the program, you'll be given a link you can put on your affiliate website. You then get a commission when a visitor clicks on it and makes a purchase.
But what sets apart CJ to other affiliate programs is that it prioritizes the biggest earners. This is why the better your affiliate site is doing, the more likely it will further improve. It analyzes your site and recommends specific strategies to improve its performance.
But why are they doing this? It's because CJ takes a big slice of every commission. So the more money you make, the more money they also get. But it isn't that easy to join CJ Affiliate. You need to be first made at least $10,000 every month in commissions for you to qualify as an affiliate.
ClickBank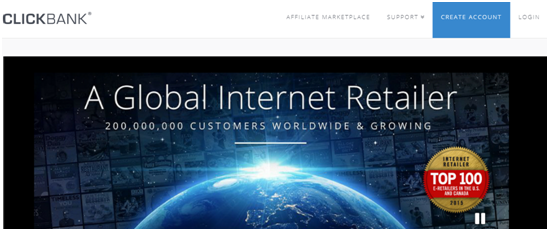 ClickBank is another place where you can make your keywords more profitable. But this is more than just an affiliate network. It is also a marketplace for product manufacturers and affiliates. It makes earning money much easier as both parties don't need to go through lots of agreements and paper works. However, it comes at a price as it takes away $1 plus 7.5% of your sales. But it's still a good deal knowing that there's no cap and you can start selling right away.
Top Tools to Help You Find Profitable Keywords
LongTailPro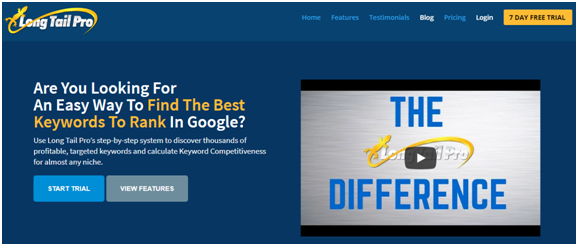 You might also want to use a tool in finding profitable keywords. If yes, then LongTailPro should be on top of your list. It's a powerful keyword research software that lets you generate thousands of unique long-tail keywords in just a few minutes. You can also use the data from your Google Keyword tool to generate more keywords using LongTailPro.
For more information about this keyword tool, please read this review I wrote on my blog.
Google Correlate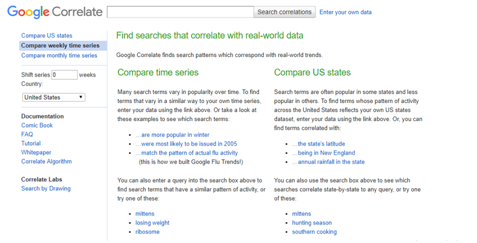 If you want to expand your keyword strategy, then this might do the trick for you. Google Correlate shows you phrases that are correlated with the word(s) you type in. The only downside to this tool is that it doesn't show you the exact keywords being searched by your target audience.
SEMrush

SEMrush is a great tool to keep track of your competitor's strategy and performance. It does this by analyzing the competitor site's content and keywords used. You'll then see a report that contains the ad-based traffic they're getting and which keywords are making a high profit. Take note of these keywords and incorporate them into your content.
If you want a better idea of how to use SEMRush for researching keywords and other features, read this excellent post by Robbie Richards.
Conclusion
When it comes to an effective blog monetization campaign, it's vital for you to find the most profitable keywords for Your Blogging Niche. Not only does this put your site on top of search results, but this also ensures the sustainability of your blog. By using the affiliate programs and keyword tools mentioned above, you'll surely make some good money from your keywords.