If you're like most people, you have pages sitting on Google's second and third pages, and so on. These pages can have long-tail keywords that you're not even optimizing! That's an SEO crime! I'll show you how to quickly find these pages and keywords and almost effortlessly bring them on top of the search. As organic search is considered the best source of traffic, so you put your effort here.
Usually, we all have pages optimized for long tails. They are easier to push through high competition and have more discernable intent behind them, which makes them ideal for SEO. And in almost all cases we lose a great share of traffic that these pages could bring. Being on Google's second page is like being one step closer to success and not making this step, but still not succeeding Preposterous. But today I will tell you that how you can rank on Google's first page and get more organic traffic to your website or blog.
Part 1. Identifying Pages That Rank on Google's Second Page
You can fiddle with Google Webmaster Tools (GWT) and then check each keyword manually with Google Keyword Planner (KWP), but that's cumbersome, and you will waste your time as well as energy. So, I am here with a simple tool with which you can save your time and energy and rank your keywords on Google's first page with ease.
So, simply run your domain through Serpstat.com (since this tool doesn't require you to be the site's owner, I'll run nike.com as an example) and click on "Tree View":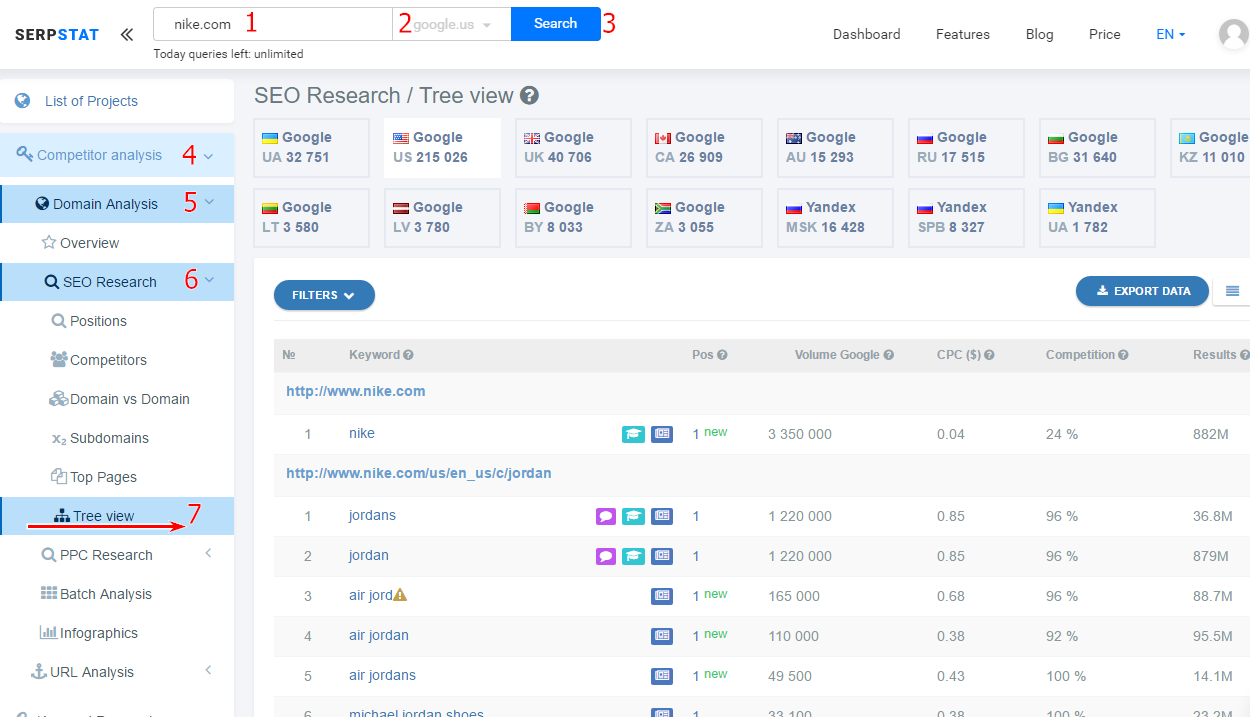 With Google Webmaster Tools, you'd have to sort your list of keywords by "Avg. Position" and scroll down until you see the 11th position and lower. Then you'd have to run the ones you selected with Google Keyword Planner to estimate their volumes. And then you'd still have to identify which of your pages are currently ranking for these keywords. According to my opinion, Google never gives the exact results in Google webmaster tools and Google keyword planner that's why we have to depend on other tools which provide us accurate results and help us to rank on Google's First Page.
I'm tired of just listing these steps, never mind performing them.
Luckily, now you can see your pages along with your keywords (their position dynamic, Volume, CPC, and level of competition) all in one place: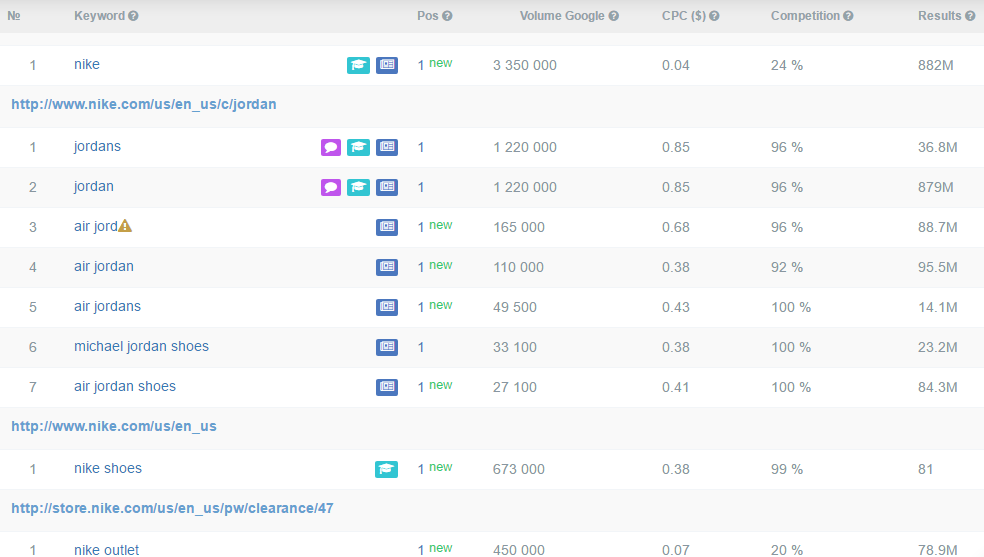 Now, click on "Filters":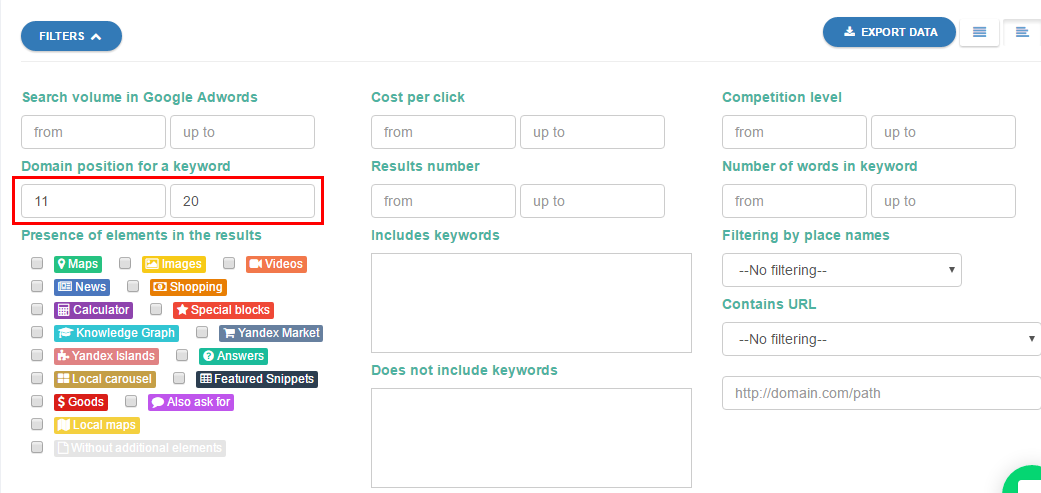 Set the values 11 to 20 in the "Domain position for a keyword" field (you can go deeper with the 30th and even the 40th positions, but let's focus on Google's second page first), hit Enter and you'll have your list of keywords and pages: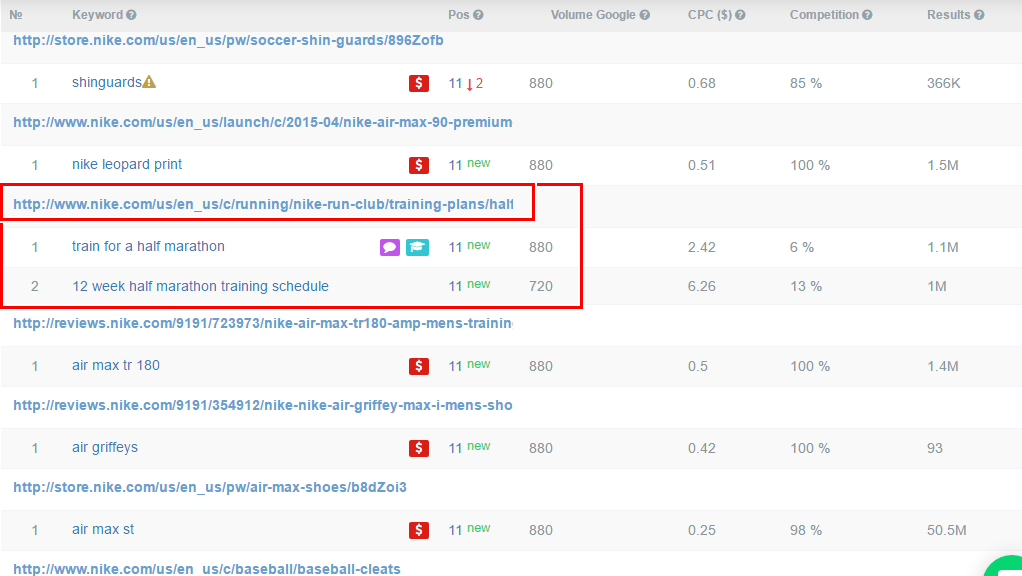 Some of our pages (or Nike's in this case) contain long-tail keywords in the 11th to 20th position bracket. You can see that this page ranks in the 11th position for at least one long tail – "12 weeks half marathon training schedule" – which makes it ideal for further optimization. It would take a few weeks to get this page on top of this query. We'll gain considerably more traffic as a result.
Part 2. Optimization and Tracking
Now that we've located our potential top pages and keywords let's move on to optimization. Lucky you, I won't mention meta tags and keyword density – not once. Instead, we're going to focus on just one on-page practice – internal linking – and mention a few others.   
But before we proceed, I encourage you to start tracking your newly targeted keywords. There's nothing innovative about this action, but tracking will give you a wider view of competing pages and will let you quickly identify good content out there. Consider this an integral part of your optimization process.
When it comes to position tracking, there's no such thing as an overly in-depth analysis. Unfortunately, not that many tools track keywords as deep as the top 100, while others offer only domain tracking, like SEMrush and Ahrefs, for example. Anyhow, the choice of tool is up to you.
Here's my project which lets me track individual keywords as far as the top 100, but it's strictly confidential, so you never saw it, right?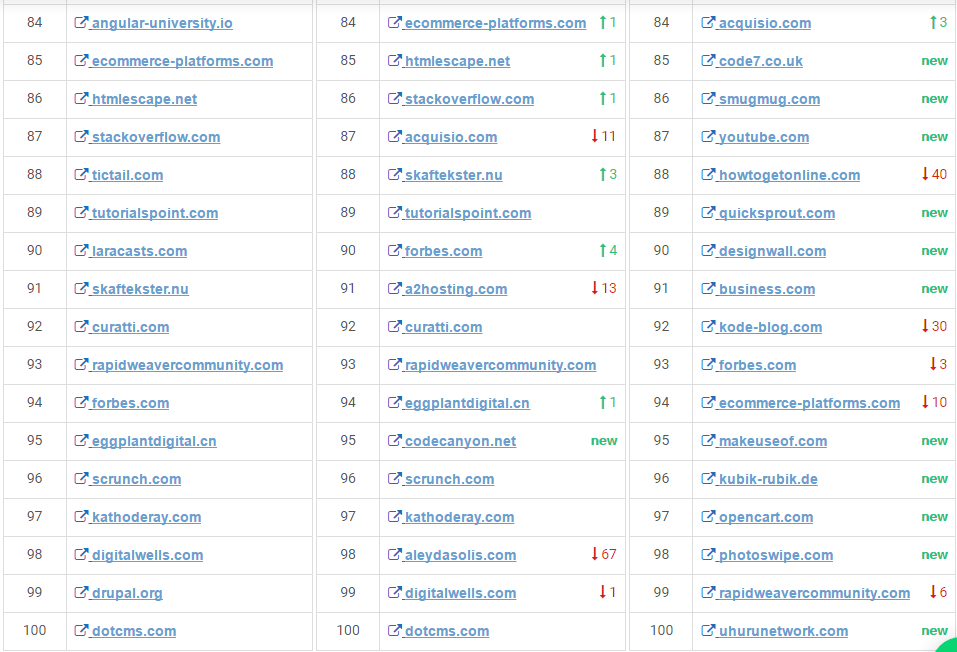 Now that you monitor your keywords' positions, you're all set. Our next step is to use our selected long tails as anchors and set up interlinking. We're spreading link juice and showing Google that this page is more important. And Google will oblige!
Amazon might get away with a gazillion anchors per product page:
But you won't. It's widely disputed, but the optimal number of interlinks per page is somewhere between 3 and 4. Using our keywords on position 11 in our anchor text, title tags, and H1 is a great way to boost our SEO.
Check:
How to do image optimization for better SEO?
As you may remember, some of our pages contain more than one potentially top-ranking keyword. 
In this case, we could use "Jordan retro release date" as an anchor text to link to our respective product page.
Now we have our list of pages and keywords (note that this identification stage only took us few minutes) and should move on to further optimizing these pages for these keywords.
Now, all we have to do is watch them crawl upward and remember to keep an eye on their positions.
Finally What I want To say:
This is one of the best ways to get a better organic search for your website or blog. And if you have questions or queries, please feel free to ask.
Suggested:
The Key Steps to Omnichannel Marketing Successes Featuring Automation.