Airpods manufactured by Apple Inc is Bluetooth-powered earbuds particularly designed in a way that they should pair conveniently with Apple devices. But the catch that makes them even more tempting is their ability to connect via Bluetooth. Hence enabling users to use it not just on Apple but any device that comes with Bluetooth support. Although Apple packs a wired hands-free with all of its devices manufactured, Airpods come bundled with a few features that make it worth buying.
The Difference between Airpods & Earbuds
The classic earbuds that come along with Apple devices are regular wired earphones with an inbuilt media controller. This controller allows a user to play/pause/skip tracks and adjust the volume without touching the volume rocker on the phone. And if you hate holding the phone for calls, it's just a lifesaver for you. However, Airpods are made differently. Differently in terms of design which adds more value to it when purchased. It's more of an earbud but a wireless one. One that works with no wires at all. Both the AirPods are fitted with individual Bluetooth radios. This gives the person wearing/using AirPods come out of the hassle of tangled and messed-up wires. However, if you have an iPhone 7 or a later model you can use Airpods as the phone gets charged through the lightning port.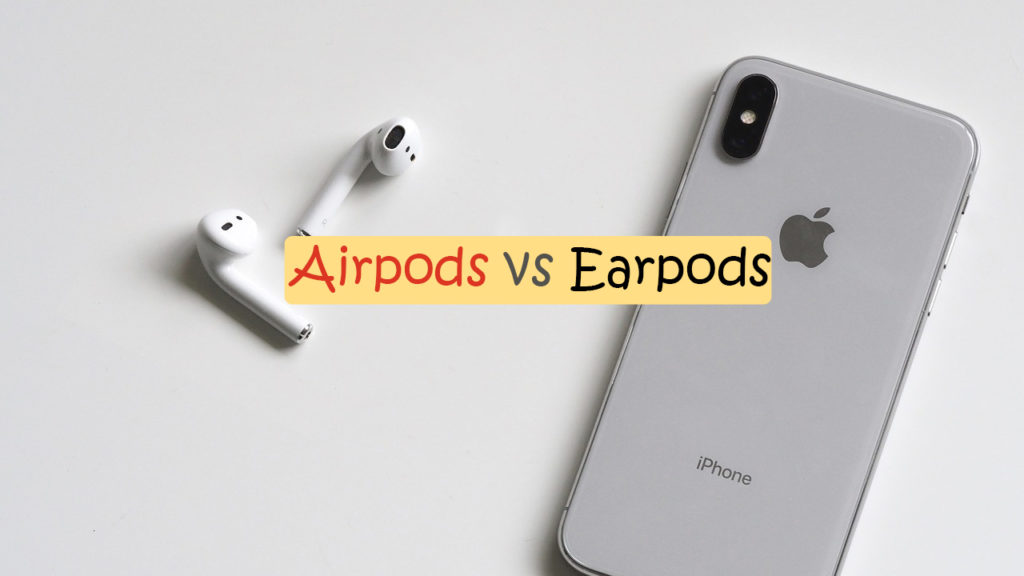 The different versions of Airpods
Apple came up with two models of Airpods. The first one, the Airpod I was launched in 2016 while the second version reached customers in 2019. Just by the looks yes they look very much identical but have major functional differences. When it comes to buying and using an Apple product, 2 things are for sure. One that the product is going to be of premium quality. And second is that it would be packing a whole lot of features that any other brand fails to come up with.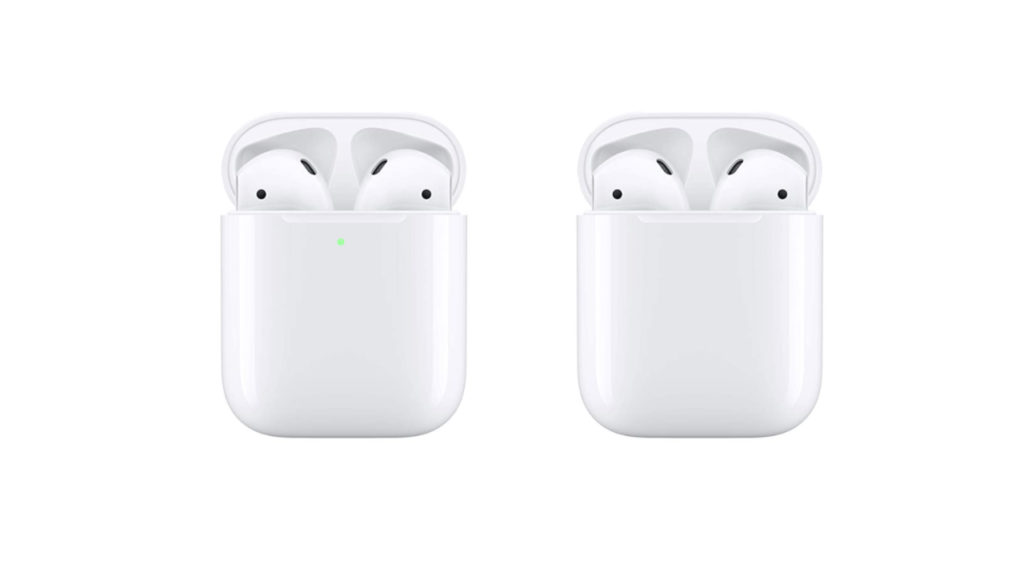 Features of the Airpods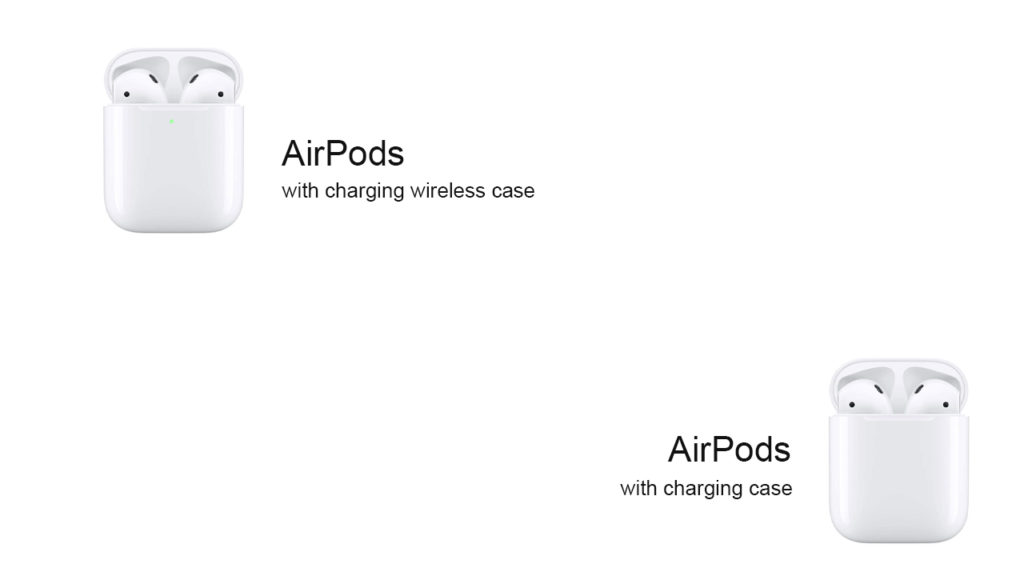 Apple Airpods come with one-of-a-kind features that when used with Apple devices and crafted in a way that allows them to work seamlessly with all Apple products. So if you have made up your mind that you want to buy Apple Airpod here are some of its best features that make them unique and a preferred choice globally. The features that we will be going through down here are some features that other manufacturers tried to cope with but failed miserably. Airpods are and have always been ahead in the competition and are preferred widely by the ones who own Apple devices:
The freedom of going wireless.
Snug fit.
Once 100% charged AirPods can give a battery life of 5 hours (300 minutes).
The case in total stores 24 hours of power with AirPods.
In just 15 minutes of charge time, it can gather power to keep you going for 3 hours straight.
If you are an Apple user, then the setup of AirPods is just a tap away.
For apple powered devices it connects in time less than a blink of an eye.
It is super convenient for the users to switch between the Mac and iOs devices.
And if the Apple devices are upgraded with iOs 14 the switching becomes even more convenient.
Whenever the juice (power) is running out on the Airpods you will be notified to get it charged.
One of the many features that make Airpods the primary choice for most smartphone users is the accelerometer sensor. This sensor plays the music only when Airpods are placed in your ears. Hence saving on the battery when you pull it out from your ears.
Either side of the Airpod whether Left or Right when taken out pauses the music automatically.
If you want to use just one Airpod for attending a call or listening to music, it can be done with an Apple AirPods.
The voice assistant Siri powered by Apple can be accessed just by tapping twice on Airpods and it's On.
The same double-tap could be used to switch tracks or even pause and play music.
Airpods have been designed with H1 and or W1 chips. This allows the AirPods to save battery over prolonged use and maximizes the range of Bluetooth.
Calls could be answered as Airpods come fitted with an inbuilt microphone.
Suggested:
Apple's AirPods Only Work On The iPhone- Is It Truth Or Not?
How to use them?
Begins with connecting or pairing your Airpods to your iPhone, iPad, or any device that you own and use with it. The next thing is that you set a volume level that is fine for you. As listening to music at high volume isn't fun at all. The design or the shape of an Airpod is so perfect as it fits the right and left ear specifically.
Just in case you are confused with which side is which, there is an "L" & "R" printed or engraved on it. Hence no confusion at all in the first place. You can place them in each of your ears with the stem facing downwards which naturally fits the notch perfectly and very comfortably. The Airpods don't come with any kind of power control. The main reason behind it is they are being designed and fitted with accelerometers and optical sensors. These sensors start functioning as soon as you place them in your ears. Likewise, if you remove them while the music is on it will pause the music automatically.
How Do AirPods Work?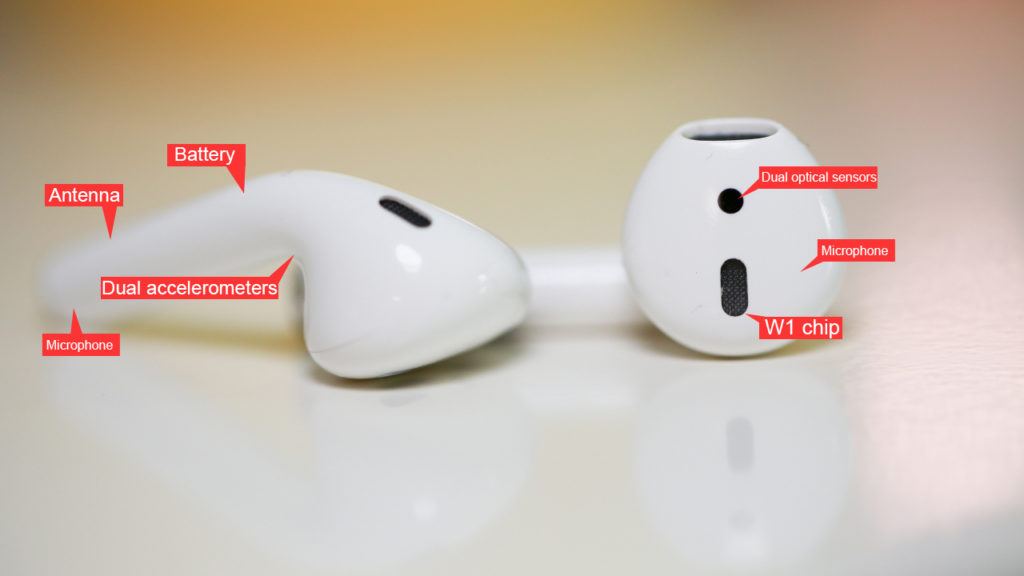 So now it's about time for the main question. How do Apple Airpods work? We will get to know you here and now. Let's begin.
The functioning of Airpods differs from one model to another. So how it will work depends on which kind of model whether I or II AirPods you own.
For Airpods of all models or versions, you can accept or decline calls by just double-tapping on the earbuds.
For Waking Siri: To enable the voice assistant you can double-tap on it. The audio could be controlled with the help of Siri. You can ask Siri to get tasks done such as low volume, skip, pause and play tracks.
On AirPods II: For skipping tracks on Airpod II you can double-tap and to wake Siri you can just say "Hey Siri". These settings could be changed so as to perform other actions.
Suggested:
How Do Airpods work with Android?
5 Best Emulators to Play iOS Games on PC and ios devices.