With freelancing rising day by day, and a growing trend to lean towards this mode of work. A flex worker, at times, has to play multiple roles to stay in demand. Therefore a variety of tools for freelancers are needed to assist them so they stay ahead of the curve.
These can range from project management software to communication management. Either the ones making invoices accurately or the time tracking apps. There is no limitation on it.
One of the primary concerns for freelancers is to establish an uninterrupted connection with their clients or employers. For that reliable solutions are needed to make communication effective.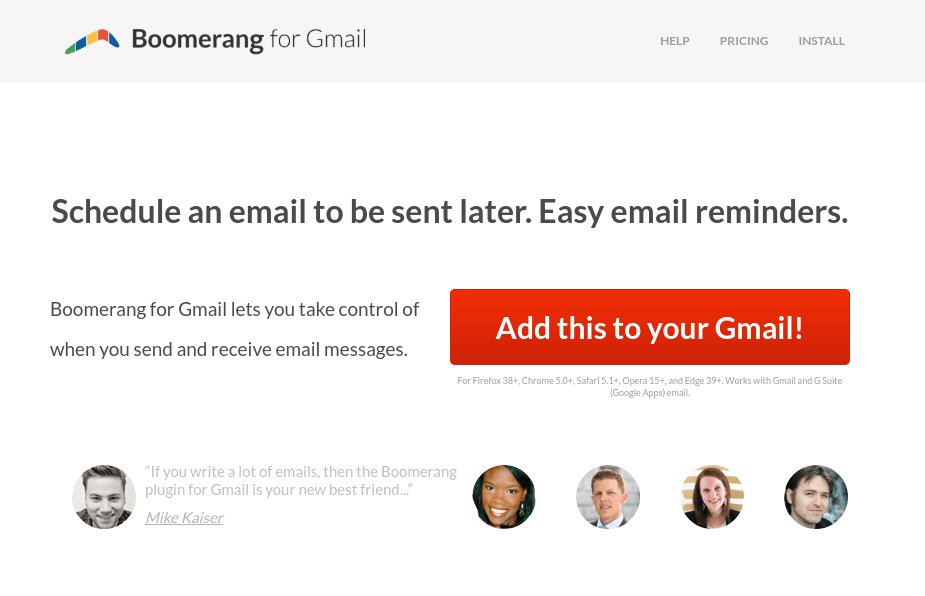 It's a useful tool to keep you updated with automated follow-ups regarding your communication. It tells you if your email was opened, clicked, or even read. You can opt for either free or paid options according to your needs.
For increasing sales and handling communication smartly, this is one of the best available tools for freelancers.
Ahrefs declare it as one of the best and most efficient tools to find email addresses and also helps in verifying them. You can upload a list, and the results are there before your eyes.
If you intend to reach out to influencers, enhance your online marketing strategies or reach out to potential clients, it is the one for you.
There is barely a well-known setup that doesn't use Slack as its communication tool. It's ideal to connect people at the workplace together. Instead of sending detailed emails, it gives an opportunity to deliver a quick response in a feasible manner. As a freelancer, loads of time can be secured by using this tool.
You can easily search for your previous conversations in its channels or if they are distributed and divided by projects, team, or title. It's really useful to save time as you don't have to navigate through your messages in the inbox.
It has some specific features as the name suggests, it is highly fast and convenient when you need to sync your emails or search your archives. Another advantage is security features.
It provides two-factor authentication that ensures that it's only you who is getting to read your emails. You can use it to sync through your contacts and notes as well. 24/7 customer support is provided with it.
Direct communication is paramount when you are working remotely right? Skype is not only a frequently and commonly used software but it also comes without any cost. If you still don't have it, that would be surprising. 
With Skype you can communicate with clients through a variety of options, it can be a video call, audio call, or simple text message. There is a conference or group call option as well that can streamline your workflow easily. I personally consider this app to be one of the best tools for freelancers.
If you want to keep track of your precious time then it's the one for you. As a freelancer, it's hard to keep track of your precious time. You may end up wasting it without realization and then fret near deadlines. 
Stafftimerapp gives you the ultimate solution to stay vigilant of your hours to get invoiced accurately by tracking tasks. You won't need to worry about unjustified payment based on a miscalculation of your consumed hours per project. It's a must-have for you.
If you are striving to grow your business through email newsletters then that is one of the best available solutions. It is present and leading the market for some years and is known for providing user satisfaction.
One of its best factors is that it offers a free subscription for up to 2000 subscribers with 12k emails per month. So who won't like to have a cost-effective solution?
If you have a website or building a brand name for yourself then you can figure out what people are talking about it? Then this is the app for you. It goes through over one billion sources every day to update you about your prestige.
This information is collected through the web or social media outlets. It will search for relevant influencers that can work to boost your brand and also offers competitor analysis.
Asana can serve as both a communication and project management tool. You can manage entire teams with the help of it. Asana expedites the entire process and makes you connected with your team members. There is one access area, from where you can search out your tasks and conversations so you don't have to waste time on emails. Therefore productivity level is enhanced for flex workers by making communication a lot easier than ever before.
It's one of the most robust tools for project management. It lets you visualize your work. You can use your timeline to streamline your projects. Files, tickets, and documents. It allows you to follow your projects through every stage.
If you want to schedule your social media posts you can organize the entire process with the help of it. It caters to Facebook, Linkedin, Google Plus, and many others. Buffer permits you to bring them all in one place. You can assess how engaging your content is and what effect your posts are making on your audience through it.
There are many software's that are doing a similar job but Buffer is the most popular one in this regard. Many heavyweights in the market apply this tool to their business enterprises like Trello, Microsoft, or Shopify.
If you actually looking forward to becoming more productive and staying informed where your time is getting consumed then it's the app for you. It keeps track of which websites you are spending your time on and provides an accurate assessment.
You can acquire an in-depth analysis of your time consumed so that you remain careful with it.
You got to read something interesting online but when you need it, it's lost somewhere. A pocket is a solution for it. Your saved blogs, articles, or stories anything is within reach now.
There can hardly be any content writer who hasn't worked on Google docs. It's for content developers, what kitchen is for a chef, or a makeup kit for a beautician. You can share documents made on it with access to view or edit for your supervisors.
It's totally free of cost and easy to use. Therefore it would be irrational not to use it. Google docs are easy to upload and transport to any project management app.
Another essential tool for your work! How it would look like if you wrote a piece of writing with silly typos and errors? Regardless of the quality of your work, you will appear as either irresponsible or that your command over language will get under skepticism.
Use this software to identify your errors. It won't guarantee your blog to be 100 percent error-free. However, it will reduce the chance of mistakes to 10 percent, freelancers also make these mistakes often. Use it to make your article appear grammatically correct and written by a focused individual.
Another important tool for content writers. Not only it will find content ideas for you but also influencers. Mentions and links about your niche can be easily searched. It will guide you to formulate your marketing strategy to find your way through the clutter.
A modern marketer needs to know the latest market trends and understand how to stand out from the crowd.
It's one of the best SEO tools. You can find the rankings of your targeted keywords, your competitors' keywords, their backlinks, and also traffic generated with them. It also demonstrates the content gap, telling you why your competitors rank higher than you and where you lack.
There are always new features getting added to AHREFs that you can never consider yourself completely familiar with it. It's always upgrading.
If you are not skilled in graphic designing and possess just a meager talent for it. Canva is for you. If you are creating content for social media, writing blog posts, or infographics, you will need images.
And you don't want to rely on anyone or live in some remote area, work freelance and have nobody to design for you. Then it's an ideal fit for you. You can create presentations, flyers, and invitations without any hassle.
You can add text, stickers, and much more in a trouble-free manner. One can upload their pictures and illustrations in its drag and drop interface. Or else one can choose an image or icon from a stock library with millions of options to choose from.
Colorcinch is a design tool that lets you transform your photos into personalized artwork. Thanks to its simple and intuitive interface, anyone can become a professional designer in an instant. No need for tutorials, start designing by uploading your photo or making use of its collection of stock photos. You can crop, resize, rotate, and detail your photos -adjust color & vibrance, exposure, sharpness, and clarity. You can apply special effects and transform your photos into sketches, paintings, cartoons, and more! The tool also comes with a library of premium vector graphics and icons, masks, and overlays that you can play around with if you're creating social media banners. To give a customized look, you can add texts and organize multiple elements with its layers panel.
If you're a freelancer looking for a refreshingly easy-to-use photo editing and graphic design tool, Colorcinch is for you!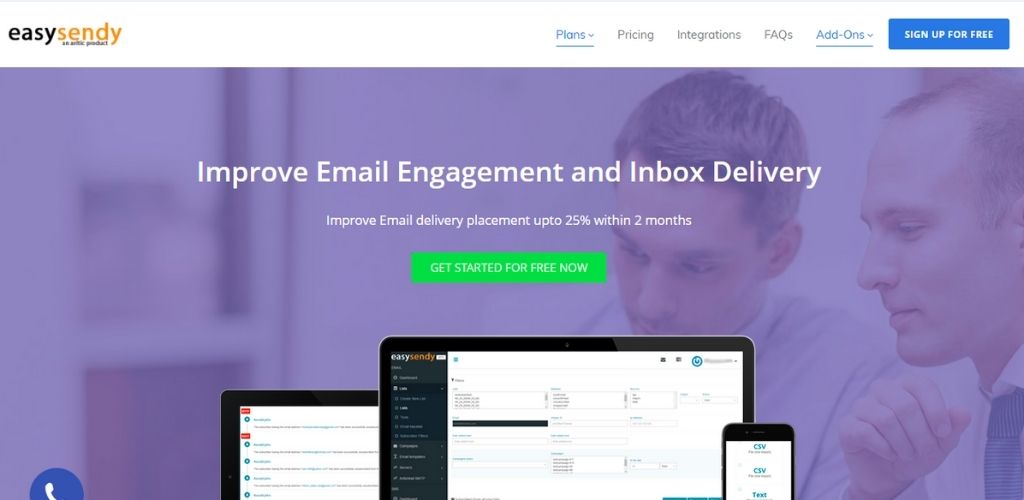 EasySendy is the hybrid email marketing software for small & medium businesses and also for online gig creators like bloggers, podcasters, vloggers, business coaches, YouTubers, writers, course creators, consultants, freelancers, authors, coaches, musicians, photographers, and startups.
With EasySendy, you can launch customized campaigns to engage your subscribers and customers with autoresponders and automated drip email campaigns. It has a free plan and pro plan from $19, you will get 24/7 customer support as well. 
Suggested
8 Best Editing Tools to Consider in 2021