Today's players in any industries are operating on an ever-evolving digital playing field, and thriving in such an exciting market means not knowing your audience and customers well, but utilizing the tools at your disposal to leverage your company's strong points while improving your weak spots at the same time. This seems tricky for any company, as you also have to make sure you make enough profits to survive. However, you don't always have to do it alone, as you can rely on a digital marketing agency to ensure word of your company is spread out there while your branding gets stronger at the same time. Thing is, how do you know if a digital marketing agency is right for you?
First, A Look At Numbers
Before you proceed to the tips below, it might be important to look at a few numbers first. It might perhaps be recommended you allow a separate budget for a digital marketing agency, especially if you know you wouldn't be able to immediately have an in-house marketing team. This isn't a sign of weakness, as research from Smart Insights indicate that 254/500 small-medium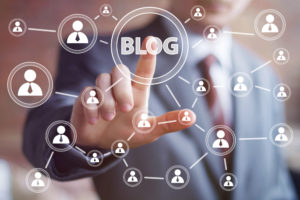 businesses they have interviewed last 2017 only have basic knowledge on search engine optimization, which is just one of many digital marketing strategies. This isn't to say companies should give up on digital marketing entirely, but rather play on their strengths. Why risk too much when partnering with a digital marketing agency can greatly help emphasize your company objectives? 
In fact, a strong digital marketing team can help your company make a presence in the digital scene. This is important as a lot of people are becoming more and more dependent on information search when it comes to products and services. Google numbers from 2017 indicate that 75-percent of people looking up information online may visit a store should information they present be relevant enough to them. Leveraging on things like these with a digital marketing agency can greatly boost the chances of creating conversions, generating leads, and even having customers. With this in mind, how do you even know if a digital marketing agency is right for you? Here are the ways:
The Right Digital Marketing Agency Is…
Capable Of Working With Or Without Constraints
If you're looking to partner with a digital marketing agency such as onlineimpact360.com for the long-term, it's safe to assume that not all campaigns will stick for a long time and you will eventually start experimenting with the current marketplace.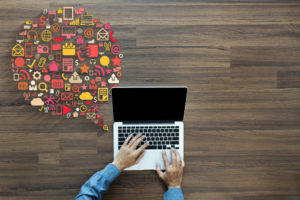 Such is the nature of a digital-based playing field, and your agency of choice should be prepared for this. They should be capable of operating both with your requested ideas and when they are given free reign.
Observe how they do their pitches, and especially more so if you ask to do a pitch with a specific idea in mind. Companies can operate differently when they're asked to do pitches when they are given full creative freedom and when they're given "constraints" (e.g., if they need to include certain concepts).

The right digital marketing agency for you is a group that is capable of operating on both fronts, as you'll inevitably start exploring ideas both internal and external to the company's core philosophy.
Open To Different Campaign Strategies, Tactics
Remember that in today's digital scene, a lot of technological improvements are racing past one another in order to provide convenience for customers. Things like social media, chatbots, and even artificial intelligence are being developed for this very purpose, and you should take advantage of these improving technologies. Your digital marketing agency should know how to use these as well.
When pitching, your ideal digital marketing agency should possess the capability of tapping into these technologies in order to improve your campaigns. You may choose not to follow these trends, but they must demonstrate a capacity to know and research about these things.

How receptible are they to current trends, and how do they perceive them? Ask them about current trends especially in digital marketing and ask their current take on it. Are their claims backed by research, or perhaps by campaigns they've already done?

Try checking previous works they've done with other companies, and if they were actually able to create campaigns that are worthwhile for both their previous employers and their own target niche.
Aligned With Your Philosophy
It's easy to disregard "qualitative" aspects of a project, given that you have metrics to measure the return on investment, logistics, and other factors of your campaign's success. However, if you're planning to hire a digital marketing agency, it's important not to overlook their philosophy as a team. It's not a matter of simply asking this literally, but a matter of observing how they work – both inside and outside the confines of their offices.
Try to engage in small talk with members of the company and not just the higher-ups, if possible. Check on how employees and employers are treating each other, and if this is something you can rely on during the entire campaign process.

This doesn't necessarily mean get into the nitty-gritty of company affairs, but rather have a good grasp of how the company treats projects as a whole, both internally and externally. How do they deal with pressure? How do they work when creating a campaign with your specific wishes in mind? How are they if you let them work on their own?
The Takeaway: The Choice Is Yours
If there's anything to take away from the tips above, it's perhaps that choosing a digital marketing agency is a matter of finding the right balance between skill-sets and objectives. Assuming you have the budget to explore your options, you will find that a lot of digital marketing agencies might be up for the task you want them to do for your company. As such, as evidenced with the tips above, it's essential that you identify the kind of objectives you want for your company and find the agency that is able to interpret those objectives through a campaign that can both potentially meet your needs and not sacrifice the branding you've built for your company at the same time.