Instagram started in 2010 as just another photo-sharing website. But, after evolving for over a decade, it has emerged...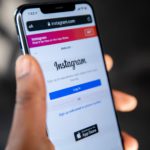 With COVID on our hands, we have started to look at healthcare with a new pair of eyes and...

Almost every type of industries now is depending on digital marketing to promote and advertise their new goods and...

Your website design is the first thing that attracts your online customers, so it should at par, or else...

With all being said, one thing is for certain that what you are setting up a KPI, there are...

The coronavirus pandemic has changed our lives. While the virus continues to spread, many businesses have come to a...

We live in a digital world where technology has wiped out conventional methods of communication, marketing, sales, and production....

Is your business online? Yes? Then, it would be best if you automated your marketing activities immediately. An incredible...

For the amateur digital marketer, the word 'SEO' can conjure up feelings of confusion and despair. What does it...