In the past, performance reviews and check-ins were the primary means of providing feedback to employees. These situations could also be a platform for the employee to provide feedback to the organization. Unfortunately, most employees probably won't take the time to do that while they're being appraised. Engagement surveys lack the context and approach necessary to gain quality insight. That's probably why most employees tend to distrust them. The same goes for modern performance reviews; they're antiquated and don't really provide much value to anyone within the organization. A better way to find out what's on employees' minds, where they see the company going, and how they feel about working there is to use the pulse surveys. A pulse survey is an annual assessment given to employees that asks for a realistic appraisal of the organization. Here are five benefits of using them in your organization.
Gives Employees A Voice
So, you want to understand your employees and give them a voice at the same time right? There's nothing altruistic about that, it's just common sense. Employees have a desire to be appreciated and feel like their opinions are being heard by their organization. Doing this through a quick pulse survey makes it easy to accomplish over a very short time. The brevity of a pulse survey makes it ideal for giving employees the voice they always wished they had. By listening to what they have to say and using it to take swift action, you're essentially helping to improve communication, productivity, and morale across the board. Remember that most employees want to be heard and feel as if their managers aren't interested in listening to them. When that happens, they're more likely to want to switch teams or leave the company entirely instead of bringing up concerns with management. Give them an opportunity to have a platform and voice, and you'll be helping everyone acclimate and participate at high levels of engagement/performance.
Insight Into Employee Sentiment
Surveys become a valuable tool when it comes to assessing employee sentiment. Other vectors such as engagement and satisfaction are also critical metrics to understand your organization. The solution here is regular surveys, but as we previously established, extensive engagement surveys aren't really that helpful. So using a pulse survey as a frequent means of assessing sentiment in a timely manner, you can help improve communication between management and employees. It's also useful for finding out why employees aren't engaged or might decide to leave the company. Understanding sentiment through written responses is pretty helpful for making improvements. So be sure to ask appropriate questions and do so frequently to maximize employee feedback.
Quality Feedback and Easy Design
Whether you choose to use them for tracking progress over time or identifying improvement areas/opportunities, pulse surveys repay your efforts considerably. Gaining automatic feedback from sending as many surveys as you want is another great perk of using powerful pulse survey software. To design a pulse survey that works well for your company, don't get too personal, ask specific questions, and always make it easy to fill out the survey. No one wants to spend a considerable amount of time filling out open-ended questions that are worded in strange ways. Be thorough, but be concise. Brevity is going to be the most crucial aspect of designing your survey for optimum feedback.
Easy To Analyze
If you want to understand how your team is feeling, the pulse survey serves as an incredible data source. What makes them appealing to organizations is how easy they are to administer and analyze. Using a quick template and automated tools, you can send out surveys that aren't just easy to take, but easy to analyze as well. Companies like the industry-leading firm Workhuman truly understand how to leverage artificial intelligence and streamlining technology to create amazing tools for administering surveys. These tools create fast, targeted surveys that employers can essentially set and forget. Employers then fill out the surveys and the program can analyze responses in real-time. Because the solutions are largely developed by data scientists and use artificial intelligence to assess data, it takes all the guesswork out of understanding responses. That means you can get valuable results without requiring an advanced degree. Analysis tools also include natural language response, which can actually understand and glean insight from long-form written responses.
Actionable Insights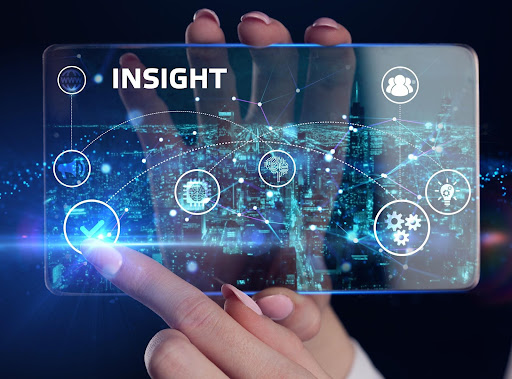 At the expense of sounding like a college textbook, turning insights into action is pretty critical for any successful business. Indeed, the phrase "actionable insights" sounds an awful lot like something you'd see used as a buzzword or key phrase in a business management text. And in some respects, it probably would feel right at home in those areas. But the reality is that actionable insights are crucial to helping you run your company. Why? Because when you can look and see, in real-time, precisely how your employees are feeling, you can take quick decisive action. Drawing valuable conclusions from insights is part of everything from marketing to development. So, applying it more broadly to assessing employee satisfaction can provide meaningful insight, context, and benchmarks into what makes your organization tick. Using a platform for your pulse surveys that includes an artificial intelligence component is critical these days. AI can help you draw meaningful conclusions and take appropriate action based on your findings. Furthermore, it does much of the heavy lifting for you. Ultimately, having the best tools available to draw meaning from your data only serves to benefit everyone at the company in the long term.
Suggested:
How to Use Surveys and Interviews to Generate More Money for Your Business?