Applications are ruling the world in the 21st century. The shift to digitalization has revolutionized the traditional workflow. The...
With more people and businesses taking advantage of the Internet nowadays, competition is getting harder. As of January 2020,...

While disruptive technologies have so much effect on our lives, here are the five ways that you can use...

SEO Local SEO Services Social Media Marketing

95% of the B2B service/product buyers admit they view content as a trustworthy marker when evaluating a business. Only...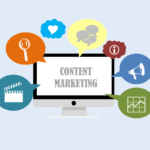 Dear Employee, 'Be who you are' -by Boss
This blog will highlight the 5 ways in which Big Data will help you boost your e-commerce business. But...

Your website design is the first thing that attracts your online customers, so it should at par, or else...

In the last couple of decades, businesses across the globe have turned to performance-driven, intelligent software applications to ensure...