As a small business owner, you should know that the most valuable brands are easily recognizable, so you will...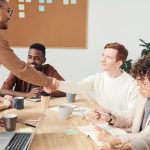 AI technology has evolved significantly from IBM's Deep Blue, initially designed for chess. Today, AI tools go beyond enhancing...
User experience, often discounted as UX, is a necessary component to the fulfilment of any Mobile app. Whether you're...
Programming languages are the mainstay of technological development. These languages provide the software for these devices and are written...
Companies always look for new methods to improve efficiency in today's information age. The online web-to-print solution is one...
The beginning of a recession in the corporate world causes a series of uncertainties. The efficiency of various techniques...
Writing is a hectic job for everyone. Not everyone has creative writing abilities. As it takes a lot of...
There are more than a billion websites out there, which means there's an unfathomable amount of competition for every...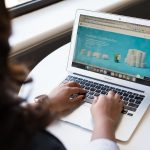 After investing valuable time in writing and publishing a book to make it visible to a large audience, hiring...