The growth in the number of online shoppers who search for products and services has been driven by the...
Discrimination refers to the unfair treatment of an individual because of one or more of the groups that they...
Over the past decade, SEO has been one of the major factors to drive traffic to a website. With...
This is a term for anything involving the delivery of hosted services on the internet. Cloud computing services are...
Until very recently, the most well-known type of cybersecurity applied by organizations were the in-house data centers and hardware-based...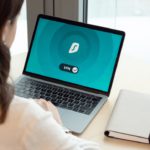 Running a business in the modern age is not an easy task. There are many challenges that companies face...
All business owners want more profits and an impressive return on investment (ROI). To achieve them, they need to...
We prefer to concentrate on career development when we are students, and we are always seeking new changes that...
One of the most efficient and successful methods to reach out to your target audience and engage with potential...