Skyscraper technique is not a game of hours or a day; this method could take weeks to get the right results. However, this technique can get you some amazing results, can improve your blog, could help you to run a blog for long-term, and drive a lot more readers to your website. The skyscraper technique could do miracles for you If done perfectly. You can say that it is an email outreach programs for getting links.
What exactly the skyscraper technique is:
Another name that can be given to this Technique is Content Marketing for Link Builders. It has some basic steps which you can follow to get more traffic:
Look for some content online which is link worthy.
After looking for the content, create the same kind of content with better quality and understandability.
Ask other bloggers or site owners to share your content on their sites.
Recommended:
Some of the top mistakes of Internet marketing.
Content marketing tips to boost the Business.
Look for the Right Content
If you have already selected some content from some site then go with that only, if you have not done that, then there are some tools and tricks available over the internet which can help you.
Is a fantastic tool which could help to get content. If you will for the content like SEO, it will bring up the post that is more shared and are with higher links. In the image, you can see that. BuzzSumo is almost free.

Is another tool that can be used for finding the content. It could do the same as Buzzsumo, but with some differences, the tool is not free and but can easily be used for 14 days of trial.

Other Search Engines

if you are looking for complete free searches for the content, then the search engines like Google, Bing, and DuckDuckGo can help a lot.

Inbound.org
Also, works well and will help you to get the search authority, overall score, and Buzz. It provides the best diverse range of marketing from thousands of blogs using social metrics and different searches.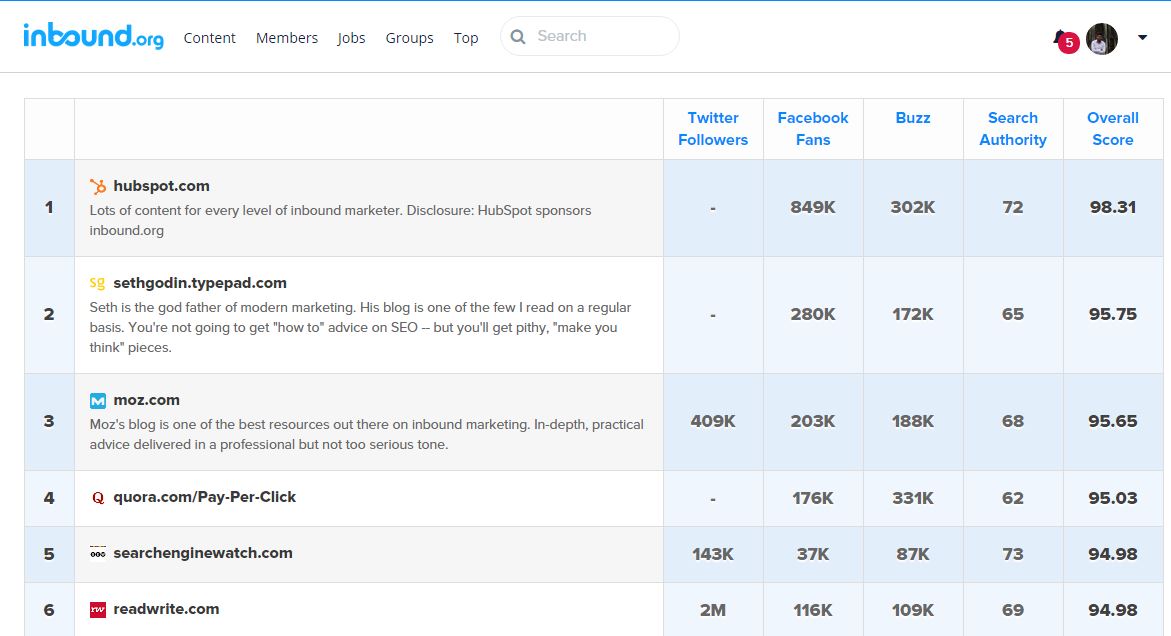 Make Content Better
The second step to follow is to create better content than your competitor. Making better content doesn't mean to copy the content from the competitor and make some additions, add images and you are ready to post.
Making better content means to write the same content in your own words and in a better understandable way. So that the competitor himself should say that you have written better content and have done some extra work than him. Here are some tips for making your content far better.
Also Read:
Why must You do profile creation for Better SEO?
Add some infographics or Images with high quality.
Write more content than your competitor.
Do more and proper search on the same subject.
Make the content easier to understand.
Give more importance to content with SEO.
Another thing is Better optimization of the keyword or keywords according to the post.
Getting your Content Linked:
The most difficult thing in the skyscraper technique is getting your link to the others sites. It will be great if the blogs admin is your friend or colleague because he will paste your link on his site without any hesitation. But if you are doing the same with other bloggers or content writers then it will be a little harder but not impossible.
The name that can be given to the third step is Email Outreach. As email, outreach is the most important part of the skyscraper technique. It is like begging links from bloggers or websites owners, but it works. You can also call it a kind of email marketing for links.
So you can send the email to the admin of the blog to paste your link on his or her Website or Blog. Some important things work well for getting links.
Write an email with Polite and respectable words.
Obviously, Don't Use Harsh Words.
And mainly don't beg for the Link.
Here's an email example that you can use like:
"Hi Admin (name of blogger if possible)
I have created a post on (keyword), I know your post is good, but if you have time, then please check my post also which I have written on the same (Keyword). If you think my post is good enough, then please share or paste a link to this post on your site.
I will be thankful to you."
And I must tell you that originally this technique was used by Brian Dean, and others followed this technique through him.
Hope the technique can help you to get more reader and followers. Tell us in the comment that what you think about this technique.
Suggested:
Why do people fail to make links with Skyscraper link building technique?