Let's face it – at one point in your life or another, you've definitely thought about creating a blogging website of your own. To be honest, we have!
Why?
When we began our journey, our aim was to write about our favorite niche and let the world know our thoughts. And our primary aspiration hasn't changed yet.
However, during our venture, we have found out yet another advantage of blogging.
Yes, you've guessed it right! We are, indeed, talking about the earning opportunities it comes with! And, let's be honest, who doesn't want to write on the topics they love and get paid for it?
Well, like any other SEO Firm out there, we do! And, we know that you're considering the same idea as well.
That's why we are going to share the reasons that make blogging one of the best-earning options in 2022. So, without making any further ado, let's get down the rabbit hole right away!
Why Is Blogging The Best Money-making Option?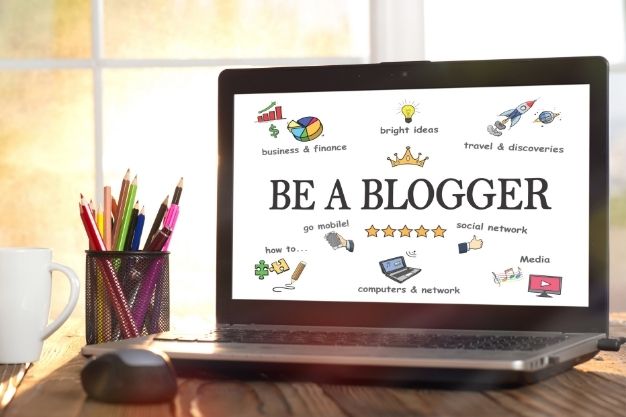 Before we begin, let us give you a quick reminder!
Implementing the online monetization techniques on your blog and making money from them will be a lengthy process. It'd take a lot of hard work and patience as well. So, make sure to put in the work and wait for it to bear fruit.
Anyway, let's get back to our point and discuss why do we consider blogging to be an ideal earning option.
Reason – 1: Opportunity Of Getting Affiliate Links
Affiliate links are a fantastic way to make money from a blog.
Why?
Well, to begin with, you don't really need to have a high-authority blog to get affiliate links. Secondly, you will get paid a lot more than AdSense. And, finally, according to Search Engine Magazine, affiliate products tend to earn many more clicks than other similar techniques.
Besides, when you are writing on a product, there's no need to focus too much on the quality. Instead, you will have to provide more information regarding the product and make the article look a little more compact.
Reason – 2: Using Advertisement Plugins
WordPress comes with a wide array of advertisement plugins that can help you monetize your blog directly. For example, Google AdSense can be an excellent option for you in this aspect.
It's easy to set up and offers an excellent flow of money for everyone. However, the amount of money you can earn from here is limited. So, the accumulated amount from each ad click will be different.
However, if you don't want to use AdSense, you may also try spending banner ad space on your website. There's no need to rely upon an intermediary in this regard, as you can negotiate the terms and price on your own.
Reason – 3: Writing Sponsored Blog Post
If you've become popular in the world of digital marketing, many organizations will approach you to write something on their organization or offerings. And, if you execute whatever they are asking, you will get paid handsomely.
However, you will need to follow a promotional tone of writing when working on a sponsored post. And, writing negative aspects of the company or its products will not be an option.
So, keep these things in your mind you begin working in this segment.
Reason – 4: Paid Membership
Do you own a high-authority website like Forbes or Healthline? In that case, you can also use a paid membership feature on it.
This way, you do not have any plugins or ad spaces on your site. Additionally, writing sponsored posts or paid reviews will not be a necessity as well.
You can use the paid membership module in two different ways. These are –
Restricted content for the "members only" subscribers
Private forum (a user has to pay to get access to it)
Creating a forum or membership website can be a complex process. Hence, we would ask you to take the help of an SEO agency to create one.
Conclusion
If done correctly, blogging can be a pretty fulfilling hobby. It's a fantastic way to give wings to your passion on a subject that you love so dearly.
And, that's not all
Writing blogs can also be an excellent way to make money, either as a full-time career or as a side hustle!
Hopefully, we could convince you a little through this article. However, if you still need confirmation on something, we would ask you to comment your thoughts down below. We'll try to clarify any confusion you have in this regard!