You always make Strategies to Increase Search Engine Optimization of Your Blog Posts. A few bloggers may imagine that...
Blog promotion is more than just sharing a link on social media. Promotion goes a long way when you're...
Running a successful blog can be difficult, we agree. However, blogging is definitely something that can give your innovative...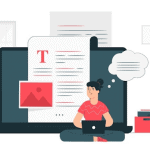 Being a great blogger sounds like the easiest thing in the world, but you need to invest a lot...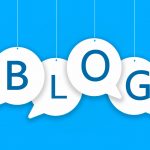 You might have written an exceptional blog post. However, the main point that will attract people is the topic...
Online first impressions are incredibly important, so make your first blog post count! Here are some tips for crafting...
Having a banner that stands out from the rest can really draw attention to your blog. Here's how to...
Running a successful blog is just like living a successful life. You make a lot of decisions, and each...
The thought of writing better blog posts day after day can be frightening to most bloggers whether they are...