Guest blogging can be a very effective way for new and small businesses to reach a bigger audience at...
Affiliate Marketing is one form of promotional based marketing where an affiliate searches for the products and services according...
Simply put, blogger outreach is like making new friends almost daily. But you're not just making these new friends...
Blogging was long seen as an equivalent of an online diary. Nowadays, this reputation has turned itself around. Blogging...
Running a successful blog can be difficult, we agree. However, blogging is definitely something that can give your innovative...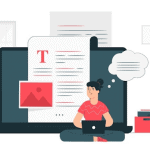 Being a great blogger sounds like the easiest thing in the world, but you need to invest a lot...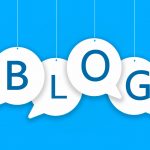 Social media is both contagious and essential business visibility! Brands and bloggers can't survive without sharing their products and...
Conducting a personal blog has been popular for a long time. If you have created a blog and want...
Whether you're doing it for business or pleasure, blogging is a powerful tool. As a way to directly engage...