Are you not having enough money to start a self-hosted Blog?
Are struggling to find the best free blogging platforms for you?
You have many ideas in your mind and want to share them with the audience and do not know how to share them.
If you are struggling to write and find a free blogging platform for yourself.
Then I think you have dropped to the right place because I will be sharing with you a number of free blogging platforms where you can actually blog for free.
Although It has become a lot more difficult to get a good amount of traffic but free is always not bad, you always have some pros and cons of everything and likewise, free blogging platforms also have some pros and cons before actually sharing with you the platforms, I would like to share some advantages and disadvantages of the free blogging platforms.
Recommended:
Start your blog with WordPress.
Some of the Advantages of a free blog:
One of the Best Advantages of having a free blog is that you need not spend a single dollar on it. You need not buy any hosting or domain name.
You can share your blog with anyone on the internet.
There is no need for HTML, CSS, JavaScript, or any other programming language to learn. You can easily create your blog with just a few clicks or with the drag-and-drop features.
You can select the design from the free templates provided by the free blogging platform.
In almost every free blogging platform, you can find tutorials for creating a blog if not, then in some cases you can take the help of Google.
Another advantage that I like the most from some of these platforms is that you can move to the self-hosted blogging platform by taking the backup of all your data or content. WordPress and BlogSpot have this functionality with some other free blogging platforms
Some of the Disadvantages of the free Blog:
As per SEO, competition is increasing, and sometimes it becomes difficult to get traffic to the blog with the free blogging platforms.
Provide limited resources.
You won't be able to customize your blog in all cases, some of the blogs provide paid services to change templates.
The free templates provided may don't match the quality of a well-paid template.
Sometimes it becomes difficult to optimize the blog according to the proper SEO guidelines. Which results in a very low rank and a bad reputation for the Blog.
Here's the list of 12 Awesome Free Blogging Platforms:
It is one of the top free-used blogging platforms. Millions of bloggers start their career blogging with it, and some of them turn into huge bloggers. When I was a newbie in the field of blogging, I also started with WordPress.com but when I had enough money, moved to the Self-hosted WordPress blog. You can host your self-hosted blog using Shared Hosting as well, do check out a detailed comparison between Dedicated Server vs Shared Hosting.
While using the WordPress.com blogging platform, you need not spend any amount of money on it. But if you will go for a self-hosted blog on WordPress then for sure have to spend some money on Domain and web hosting. I have written a post that how you can get the cheapest web hosting at Godaddy. And surely there are many reasons to use self-hosted WordPress.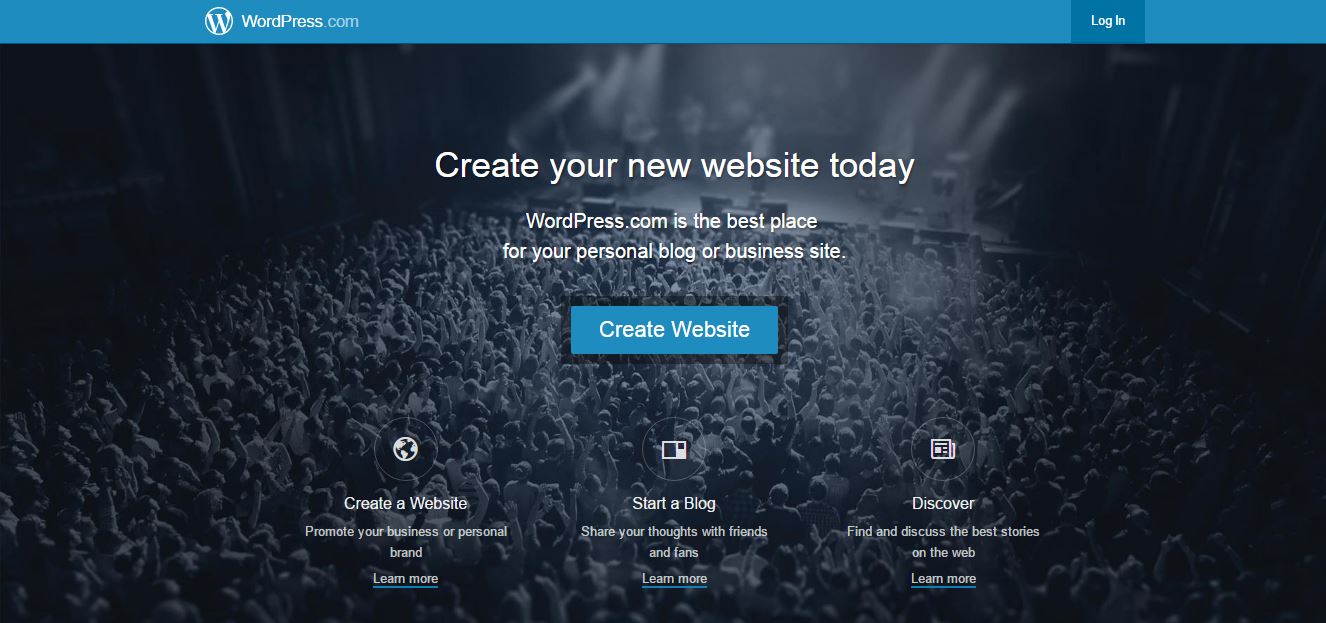 It is almost as popular as WordPress.com and is also one of the best and oldest free blogging platforms. To access a blogger, you need to have an account at Google.com because blogger.com is owned by Google and is also considered one of the best services of Google.
If you have a knowledge of HTML and CSS, then you can also have the option to customize your template. There you will be getting a number of templates from which you can choose one to blog easily. I have many friends who use Blogger.com and are making enough money.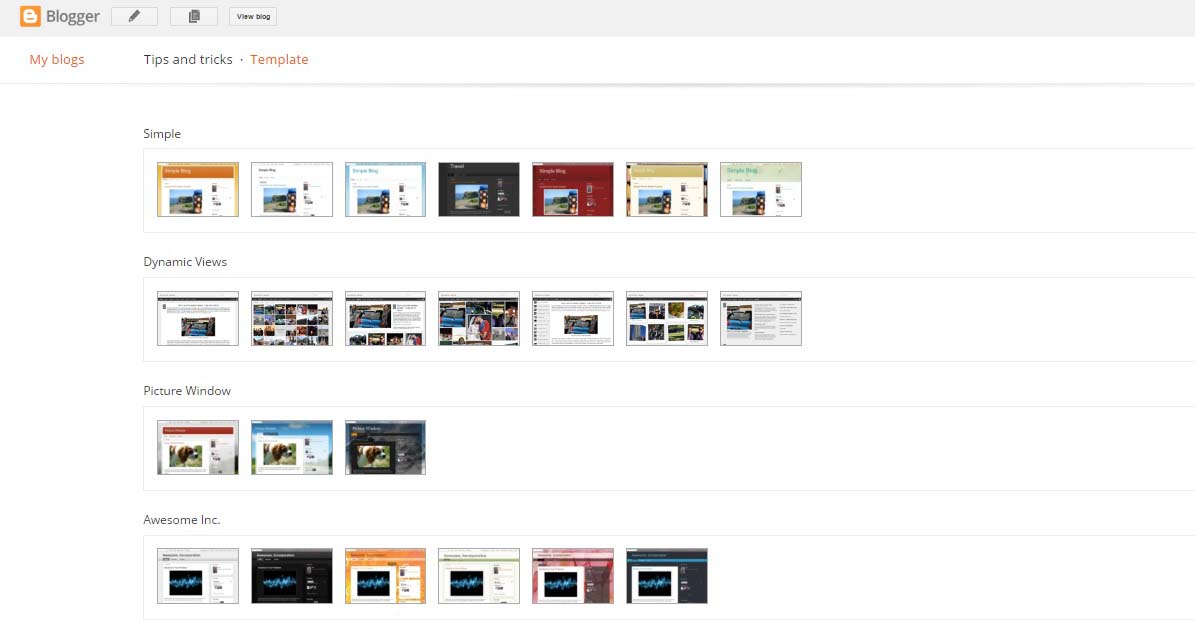 Recommended:
WordPress VS. Blogspot – which one you should be choosing?
Livejournal is one of the platforms where you can blog for free. The blog created here can act more like a newspaper. Like Blogger and WordPress no templates are provided here. The blog created on Livejournal can be easily connected to the Social Media sites like Twitter, Google+, Facebook, and some other social networks, which can be considered good for visibility.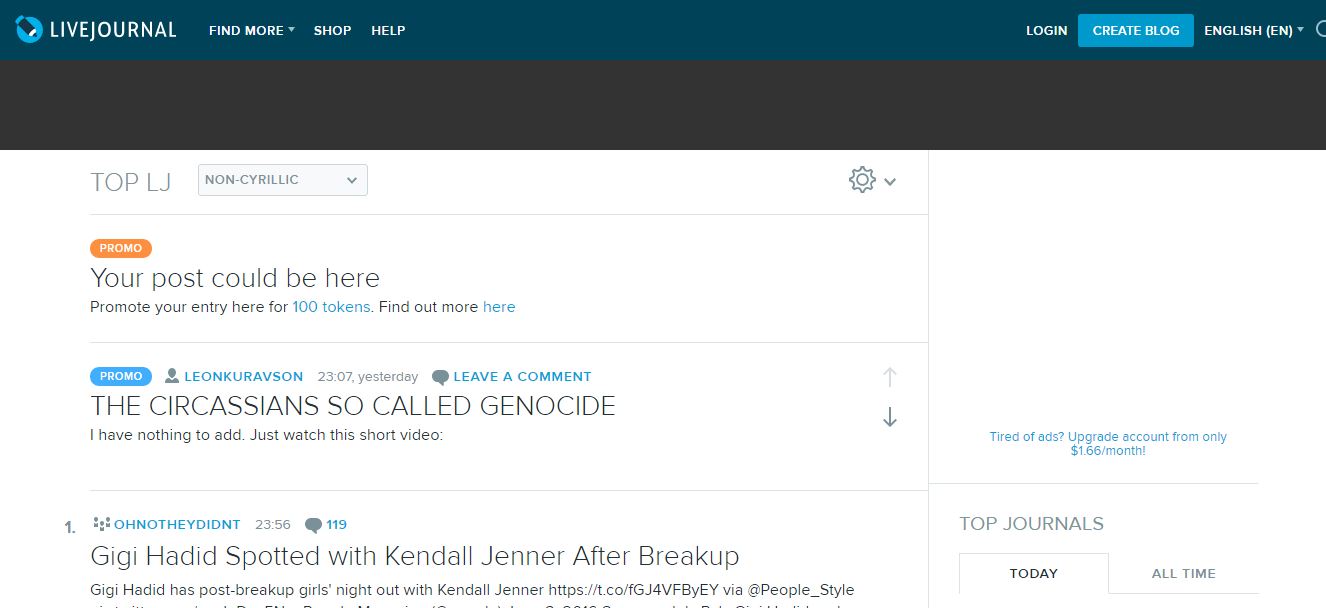 You can join some of the communities or make your own to develop more business. The main thing is that you can write about here on anything you want and you will surely get traffic with the efforts you make.
Weebly is not a completely free platform, but there are many of its features that you can use for free. It is not only limited to a blog, but you can create an online store of yours to sell the stuff you want to sell.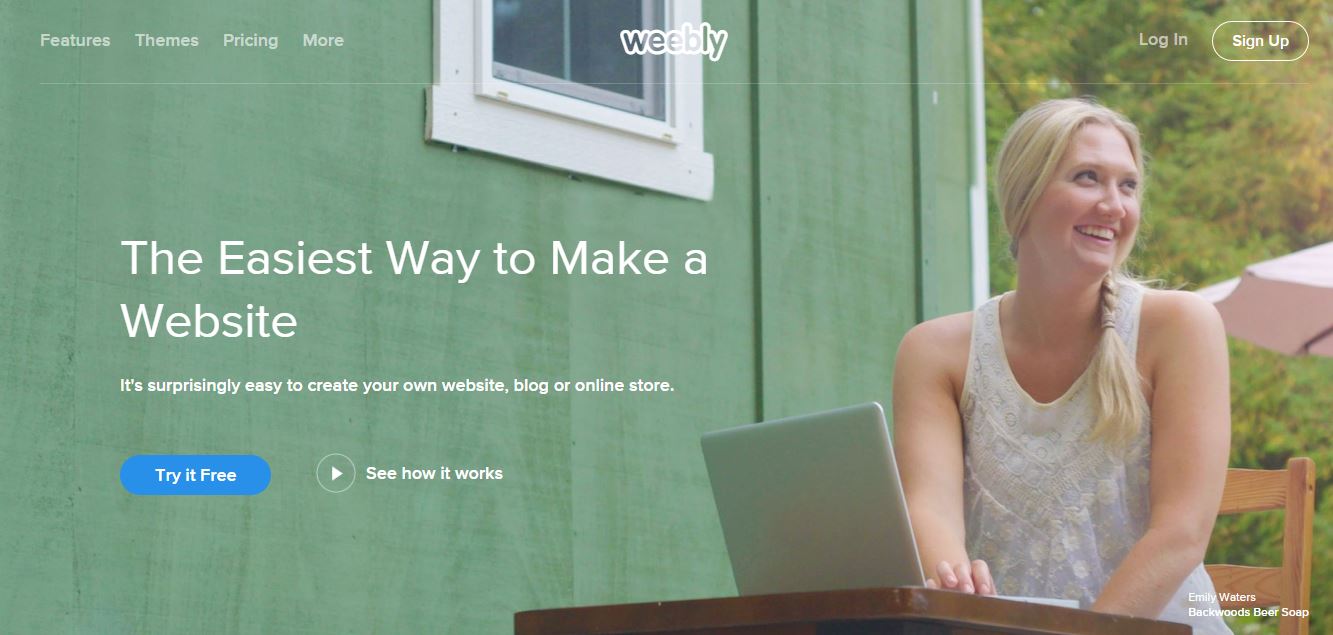 Weebly is famous for its drag-and-drop features which they provide while making the website or blog or store. There are also tons of templates available that you can use easily. I have personally used it to create some free blogs for my friends and believe me there is no other free blogging platform that will be as easy as it is.
More importantly, you get some extra features here like the Responsive design, Easy SEO optimization, and Templates with the latest HTML. Although it's almost free, also offers some special features which start from $5 USD.
Sometimes I get confused about Tumblr that is it a platform for blogging or a social network to share our content? But it is a micro-blogging platform like Twitter where you write as well as curate the existing content (that means you can share the link from your self-hosted blog too). Most of the time I have seen on this free blogging platform, people share content with more pics than text.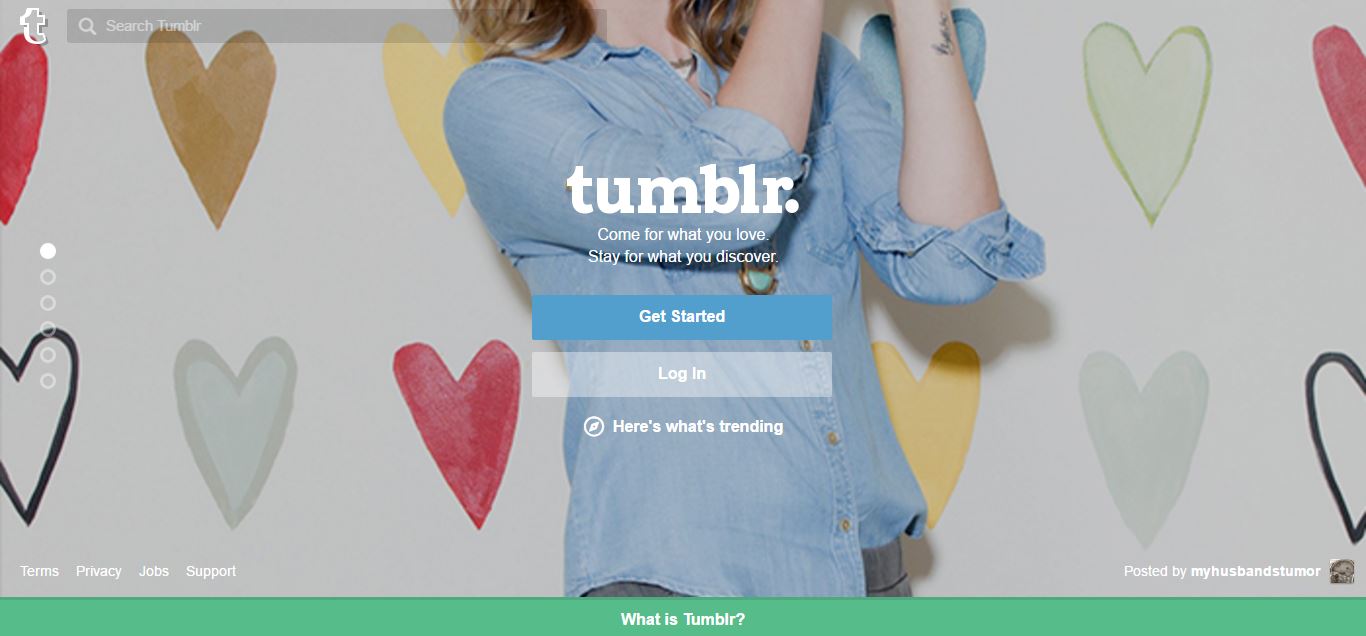 Tumblr is known for its fast services just after creating the content you can start your blogging. The best thing which attracts me to this platform is the tutorials provided by Tumblr and many bloggers which make this platform easy to use.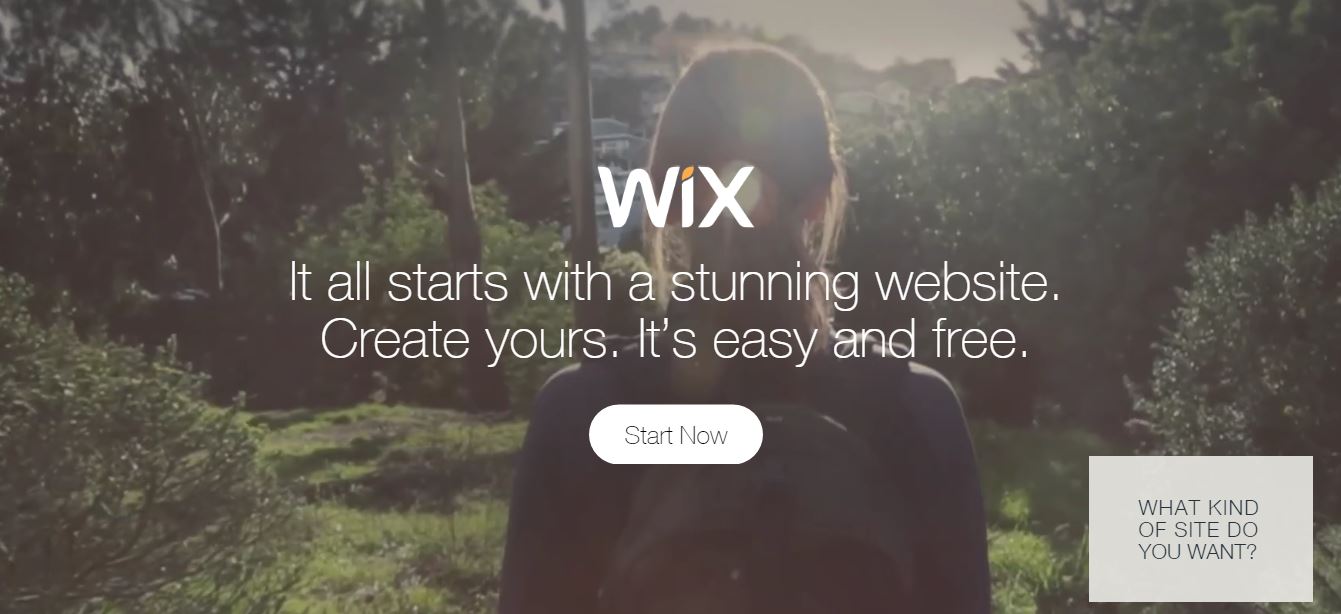 You can say that Wix is one of the Best Free blogging platforms I ever used. But Wix will not only help you to create blogs, but you can create websites for businesses, online stores, Music, Photography, Portfolio and event, and much more. You can see the below screenshot to get a better look, but if you want to experience their services then visit them.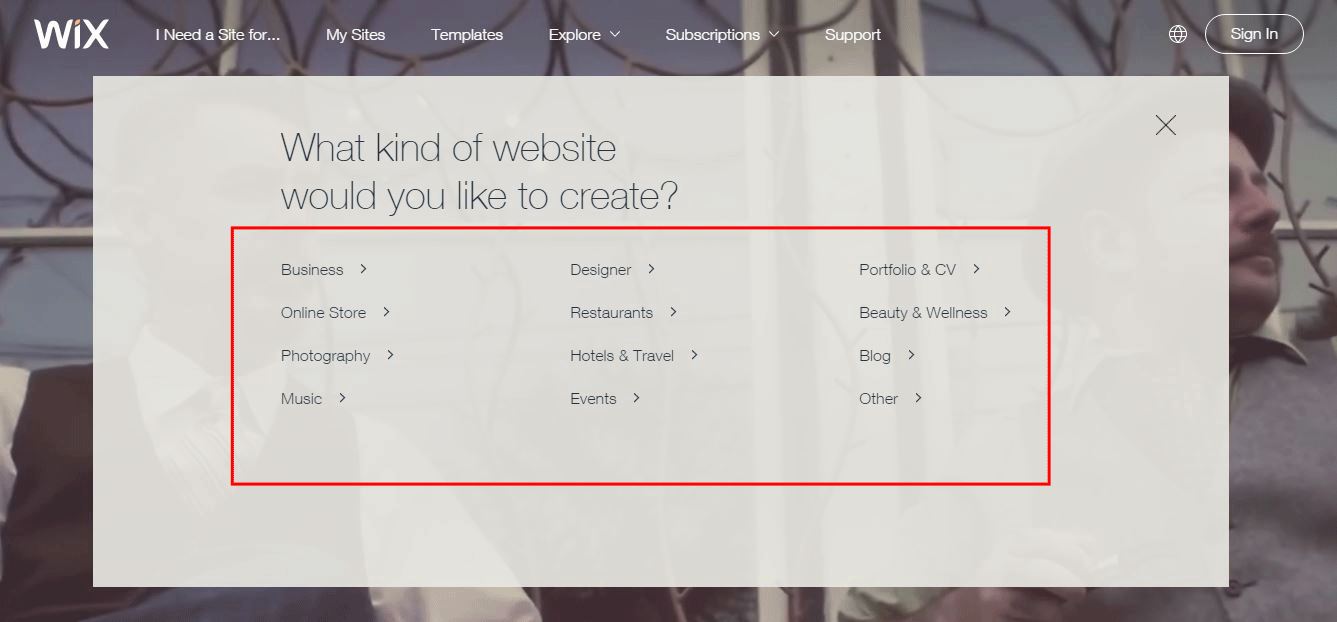 The best thing I like about Wix is the free space of up to 500MB with a bandwidth of 1GB. You can also check a post "Wix vs. MotoCMS;" a comparison between MotoCMS and Wix.
Using the Jimdo platform you can create a website with a capacity of 500MB storage. The templates provided by it are all responsive and supported by all mobile devices. You can also get an additional mobile app for your Android and IOS mobile.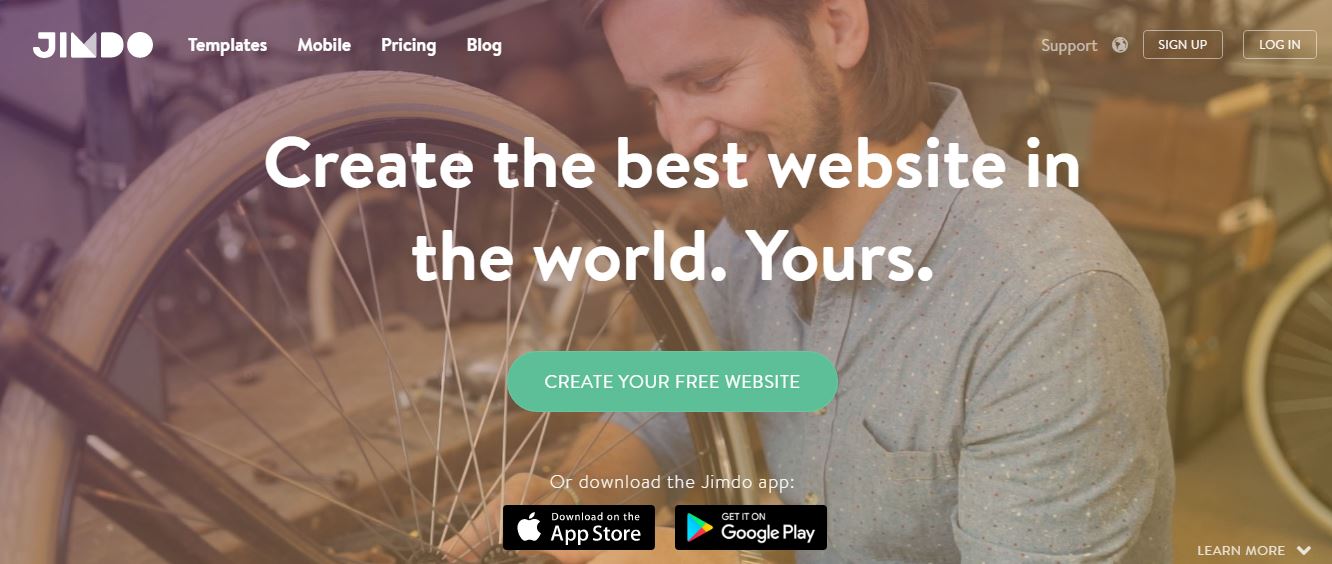 Here you can either create a blog or an online store, or you can create both. It also provides some Pro features starting from $6.50 USD per month.
If you have a little knowledge of HTML and CSS, then you can edit the free templates provided by it.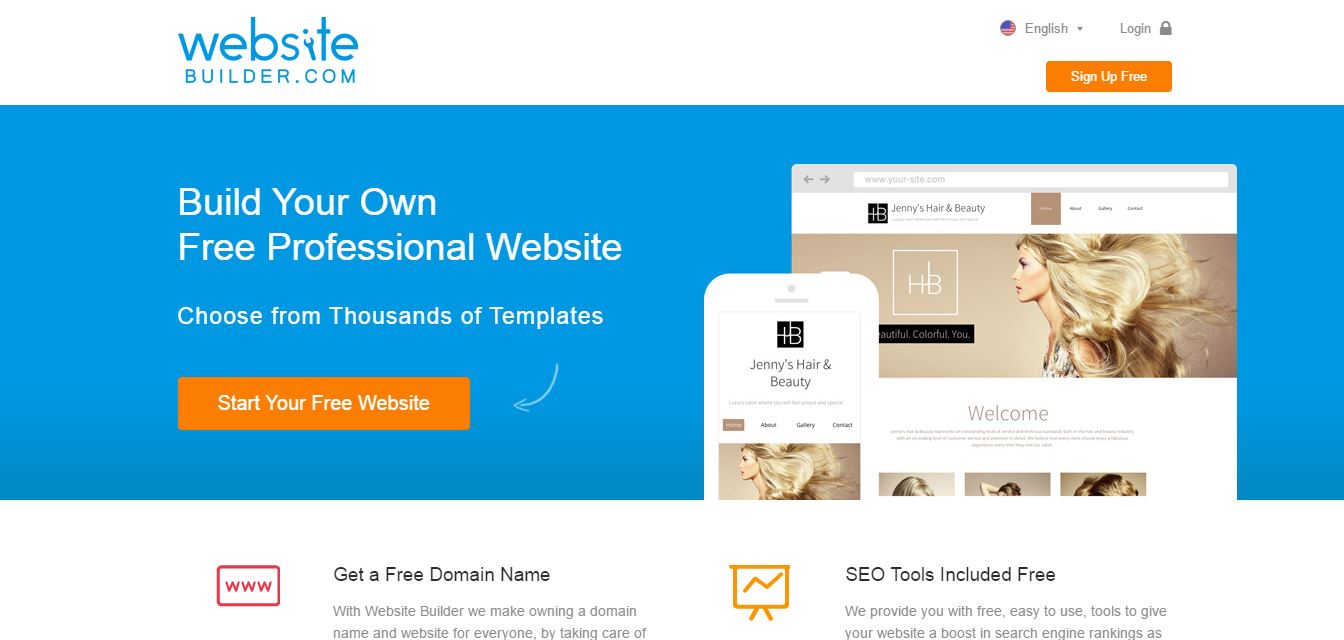 Website Builder is a platform where you can create a free blog or website. When you will reach their homepage, you will get a Website designed and published with a few clicks just after signing up.

You can see the above image which says how easy is the working of the Website Builder is. You will be getting SEO tools for free here with a business email and e-commerce integration.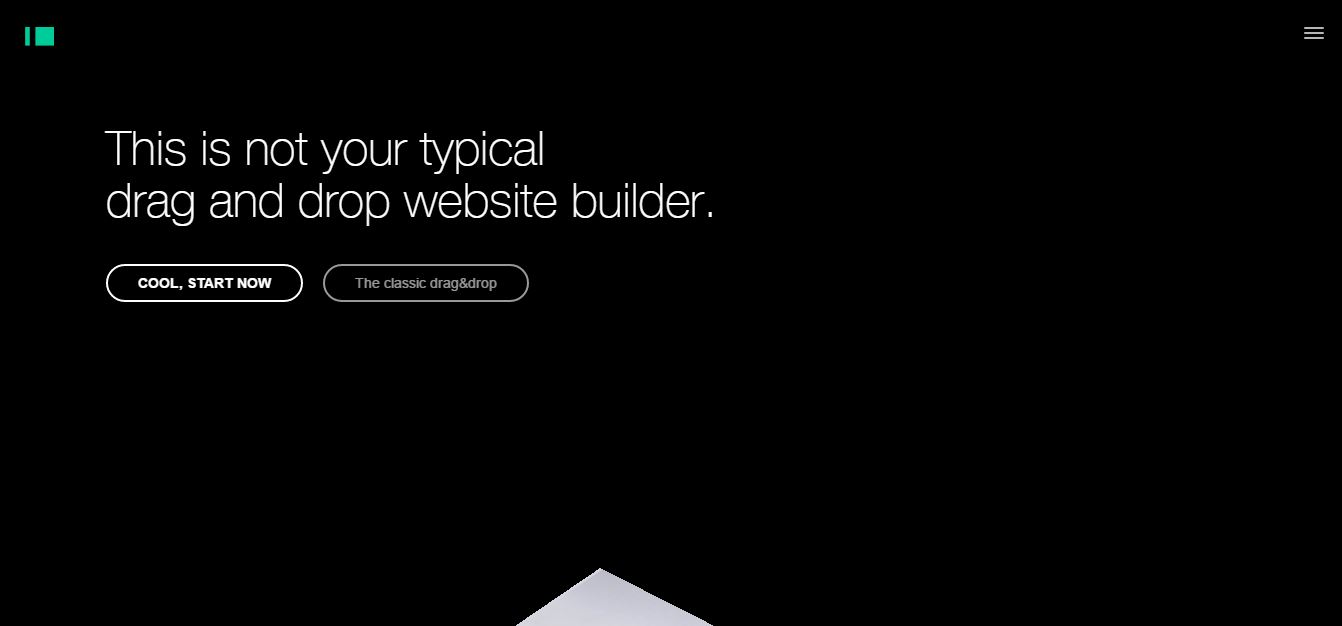 This website builder uses readymade stripes and Polydoms to help you to create a website or blog. A non-developer could easily build a website with Google-friendly templates.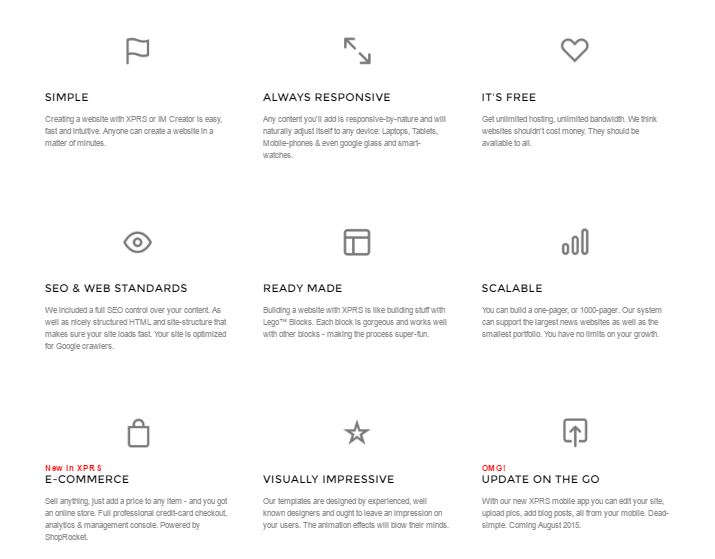 You can check the above image for the kind of services they claim. A simple drag-and-drop website that will be responsive. It also keeps the web standards with good SEO. Ready-made designs are available and some of the more features.
You can say that Yola is one of the best of all platforms. It provides free features including creating a blog or creating three websites with the same account for free. You use up to 1GB of its capacity to create and publish content for free here.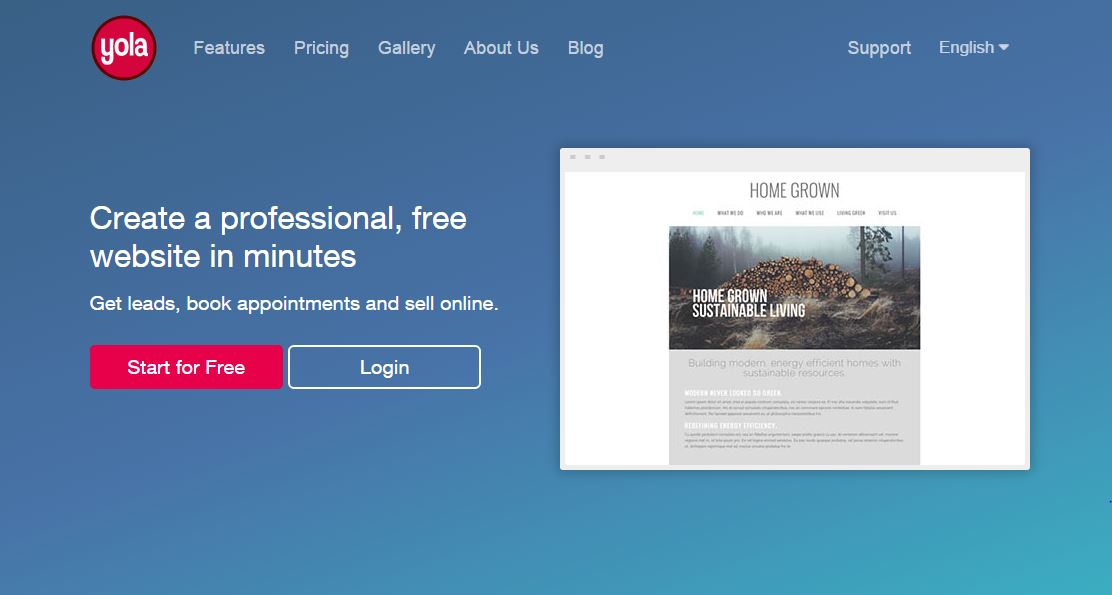 For the pro users, it provides an extra sub-domain and some extra features in it. If you are interested in getting the pro features then check their pricing features and I am sure that you will be attracted to it. Because if you are not satisfied with their services in a month, then they give a 30-day money-back guarantee. I have taken a screenshot of the same, you can check it below.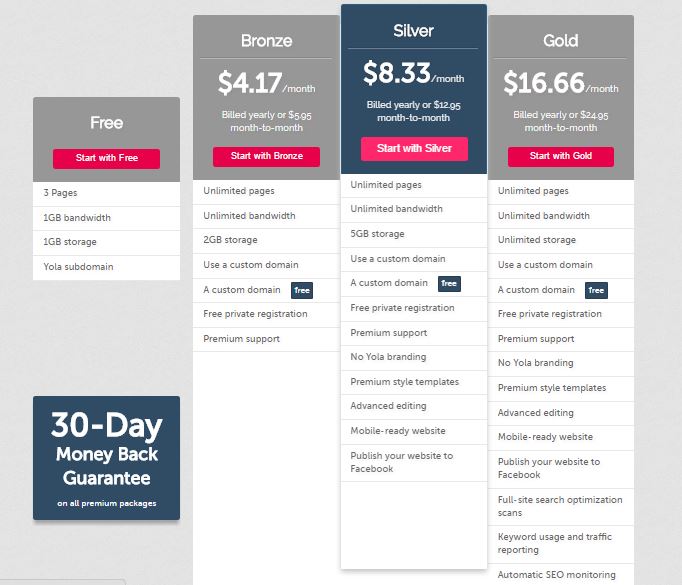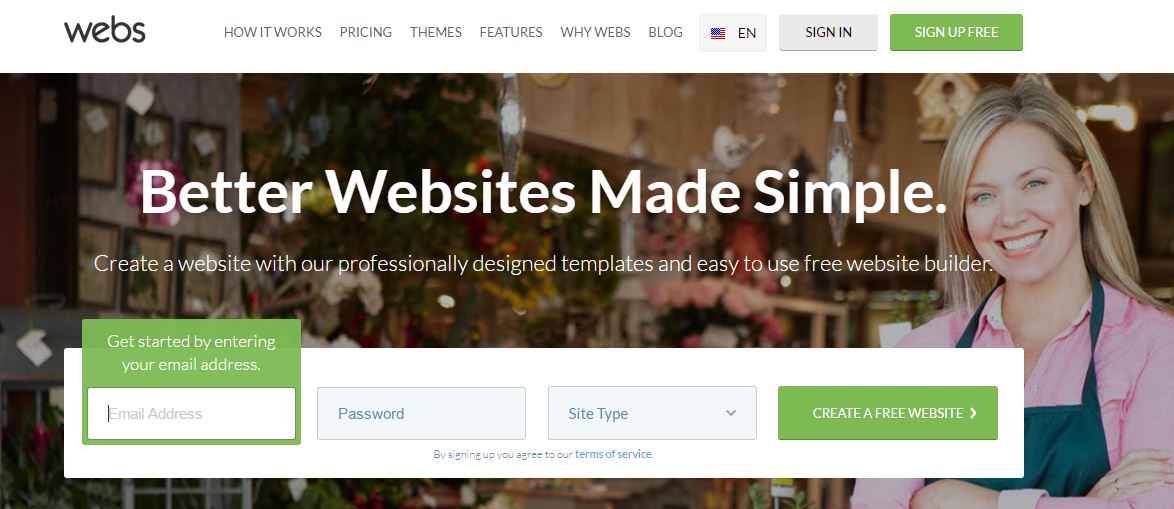 When I was a beginner and was working in an SEO company, I have very good experience using this website for making websites and blogs for free with drag and drop features. And believe that it really works very well. They provide a free package that includes a blog or website with 40MB of space. Although they provide very less space, the features provided by them are amazing. I always find fun making websites with drag-and-drop features.
By using this tool, you can create a website in a matter of minutes. They provide a number of tools to create a website or blog with a better presence. It also provides an option to create your own online store within seconds.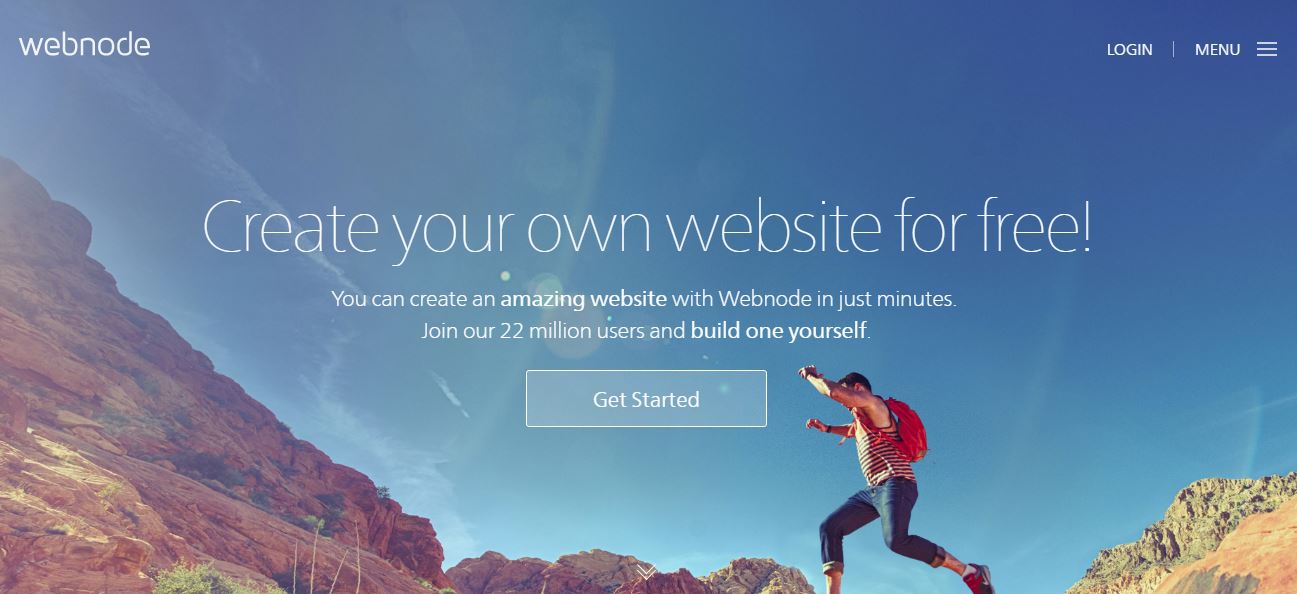 The designs provided by them are also good and responsive. For free users, it allows 100MB of space and 1GB of bandwidth.
It is a free well-paid WordPress Blogging Platform. It provides 1GB of free storage to run your Free blogging website for free. Many of the newcomers choose this platform because if want to move to their self-hosted WordPress website then It will be a lot easier for them.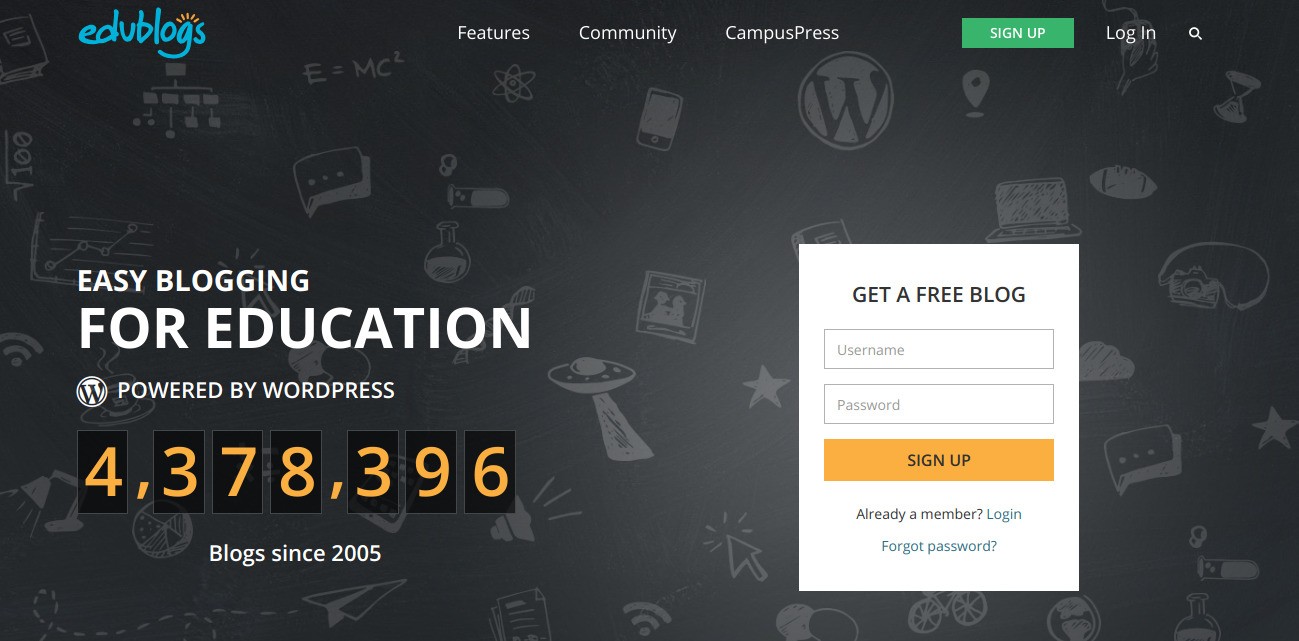 You can not only use for blogging but also you can use it for creating a professional WordPress website for your community as well as for business.
Finally, What I want to say:
Although, I will always prefer a self-hosted blog, if you are a newbie and wants to run your blog for free or wants to create a website for free then using these free blogging platforms will be a good help.
Even though these platforms claim that they are SEO-friendly, but there will always be something missing. But I must say that these platforms are a real help, and anyone who doesn't even know how to write a single code program would make a free website using them in a matter of minutes if the photos and content are provided to them.
And at the end, I would love to hear about your experience with these platforms if you have used any of them and if you have used any other free blogging platform, then please let me know through your comments so that I can make this post more helpful.