Guest posting is one of the keys to achieving powerful backlinks and your targeted traffic. It is an effective way to build authenticity, build relationships with different thought leaders in the same niche. It is also a way to gain exposure among new audiences. But getting effective guest posting services is challenging. You need to look for guest posting services that offer all the benefits of guest posting. But, some of the sites that offer guest posts do not have a good DA. They are incapable of providing healthy backlinks.
So, if you are looking for the Best Guest Post outreach Service that does not suck in 2023, we have got you covered. This article will discuss several posting services that can help you with your needs.
What Is A Guest Posting Service?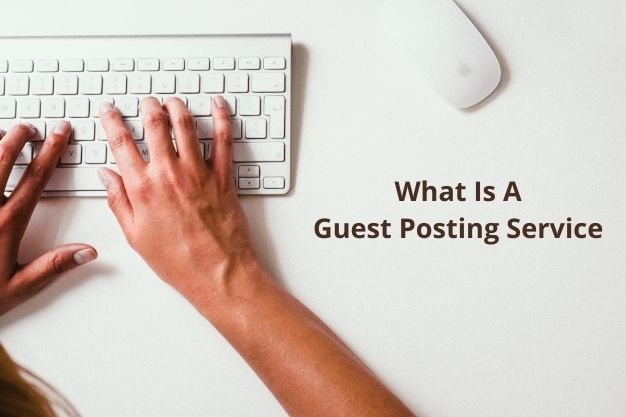 Guest posting is one of the most simple SEO techniques. It is a white hat link-building service that requires you to write a blog and post it on a website that belongs to someone else. However, it is a great way to build your domain authority, gain healthy traffic, and create relationships.
Best Guest Posting Services
When you are doing guest blogging, your goals are-
Building your domain authority

.

Getting Healthy Backlinks.
Creating new relationships with other bloggers in the industry.
You must check if you are getting all of these while guest posting. Here are some guest post outreach services that do not suck.
1. BloggerOutreach.io
BloggerOutreach is one of the best guest posting services. You get all your guest posting criteria met in BloggerOutreach. Advertisers can choose from more than 40 niches on BloggerOutreach. You also get SEO-friendly backlinks from niche websites and blogs. They offer-
They offer high-quality guest posting services

that are a hundred percent white hat.

You get placed on high DA, DR, and high authority websites and get traffic organically.
On authority websites, you get permanent backlinks

in content.

Boost the SEO ranking of your website and drive more traffic.
2. Outreachmama
Another guest posting website that works well is Outreachmama. They help you grow your revenue by securing links. They also mention you on the most prominent blogs. Their guest blogging services highlight-
Improvement of your ranking.
Growth of your audience.
Improvement of your revenue.
Building brand awareness

.
3. Uplers
Another guest blog posting service you can choose in 2023 is Uplers. Uplers offers you a white hat link-building strategy. Here are some of the benefits you can gain from Uplers. They only provide you with high-quality backlinks with rigorous website research.
Build your search engine authority using Uplers.
Get high-quality traffic.
Increase brand awareness.
Improve your SEO ranking

.
4. ESEO Solutions
ESEO offers your website premium organic visibility and guest posting services. They assure you. Here are some of their services-
A manual outreach process.
100 percent real websites.
Anchor text backlinks.
They have a team of bloggers who are highly experienced.
5. Outreach Monks
Boosting your backlink profile is more accessible with powerful in-content links that Outreach Monk provides you. Outreach Monk only offers a premium guest posting service and nothing less. They provide their guest posting service for SEO agencies, Affiliate marketers, and online businesses. By using Outreach Monks-
You can improve your traffic

.

Get quality-backlinks.
Your links accompany high-quality outbound links
Their pricing is reasonable.
6. Loganix
Loganix is another guest posting service that does not suck. They assure you of real results. Loganix is a good guest blogging service to help you earn links. Their services include prospecting, content creation, placement, quality control, and reporting. Here are what they assure you as a guest posting service-
Links from trusted websites.
Relevant and well-written articles.
Placement is guaranteed; also, replacement is possible with better links.
7. Collaborator
Collaborator is a PR platform with over 16K websites accepting guest posts and press releases. Each site goes through a moderation process before being added to the catalog. In other words, Collaborator provides an easy and convenient way for advertisers to connect with trusted publishers without the need to surf the net in an attempt to find them and spend hours on outreach.
The main benefits of using this PR platform:
A vast and continuously growing catalog of websites from various niches and countries to get backlinks from.
Over 40 parameters to filter platforms in the catalog to simplify the process of selecting the most relevant donors.
An effective and friendly support team that responds to all your questions within hours.
8. TheHoth
They offer natural white-hat in-content links the easy way. The Hoth guest blogging services aim to help you boost your ranking and gain more traffic. You can get a premium guest blogging service at a very reasonable price. Some of their guest blogging services include-
They offer outreach on real-ranking sites on Google.
They offer reseller-friendly white-label

reports, and you can share them with your clients.

They only offer high-quality backlinks.
9. Solvid
 If you're looking for scalable, quality backlinks, Solvid guest blogging service is a go-to option. With years of experience running blogger outreach campaigns for some of the biggest names in the world, Solvid is the only provider that offers placements on DA20 to DA80+, DR30 to DR90+, and Traffic 10K to 1M+ websites. Solvid's guest posting service is suitable for agencies, businesses, and personal brands. 
Quality control and vetting are at the core of Solvid's approach. All prospects are thoroughly checked for spam, DA/DR irregularities, traffic fluctuations, penalties, content relevancy, and more. 
The main benefits of using Solvid:
Choose between multiple qualifiers (Domain Authority, Domain Rating, or Publisher's Traffic)
DA 80+ guest posts
DR 90+ guest posts
Thorough vetting process and quality control
10. Globex Outreach
Another trusted name for guest posting and link-building services is Globex Outreach. With 15 years' of experience in this niche, this guest posing agency has provided its client with the quickest, most affordable, and most efficient results to help them rank in the top SERPs.
Globex Outreach provides one of the best white-hat link-building services for their large clientele, which is evident in the boost of their client's visibility on different search engines and testimonials. The best part is that their services are very affordable, and the dedicated team of Globex ensures that no black-hat strategies are used for their link-building and guest-posting services.
The professionals of Globex Outreach know how to handle the different challenges of guest posting services, including finding relevant websites for their client's businesses to get backlinks. Instead of posting guest posts on websites haphazardly, the professionals at Globex Outreach ensure that their clients only get backlinks from potential websites that actually resonate with the right target audience.
For anyone looking for the best guest post service provider who actually provides fast results within a short time, Globex Outreach can be your best link-building and guest post service provider. Since Globex Outreach has been the top player in the Digital Marketing industry for over a decade, they have built a strong network of business relationships with thousands of websites across the globe that have been accumulated over the years.
The team of professionals at Globex Outreach provides guest posting services to help you build domain authority, integrate healthy backlinks, and foster a strong relationship with their highly professional Blogger Outreach service. The guest posting service of Globex Outreach is 100% white hat, which ensures that you get organic traffic and boost the SEO ranking of your business website, which will increase sales and revenue.
Conclusion
The guest posting services mentioned above offer services of the highest quality. In addition, we have mentioned Guest posting sites that help bloggers of different niches.
We recommend using BloggerOutreach because, on top of all the services, they offer tech support on a 24/7 basis. Although, you can choose any of them for your guest blogging service if you want.