Let's face it – at one point in your life or another, you've definitely thought about creating a blogging...
Blog promotion is more than just sharing a link on social media. Promotion goes a long way when you're...
Ordered the text to a good copywriter? This is only half the battle - the finished material needs to...
Running a successful blog can be difficult, we agree. However, blogging is definitely something that can give your innovative...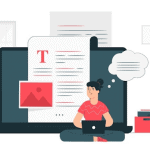 Being a great blogger sounds like the easiest thing in the world, but you need to invest a lot...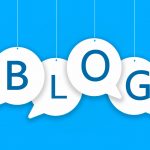 Whether you are trying to build links and establish relationships for your brand/website or simply love writing, guest posting...
Whether you're doing it for business or pleasure, blogging is a powerful tool. As a way to directly engage...
Mobiles have become an integral part of our lives in the present age. Mobiles offer a lot of great...
As much as videos have been proven time and time again to be able to engage viewers better than...