It is very rare to visit a place these days and not see the youngsters or anyone peeping not in but out of their smartphones. Whatever you do or don't do may call for the need for money. There are dozens of applications when downloaded try to suck out the money like in-app purchases. You would be surprised to know that there are some apps that pay you to use them. yes, you heard that right and no you're not dreaming at all. Well if you still don't believe it this is the time you give it a try, as per what the current global scenario is. These are Android Apps That Pay You Money for just a few moments you spare to use them.
On the other hand, there also are applications that are iOS compatible. As said earlier there are tons of those apps in the market but not all are legitimate. Some of them are yet the major chunk available is not. No doubt you wish to waste your time and nothing coming into your pocket. So here are some of the apps that help you make money while you don't sweat for it. Just at the comfort of a touch impression and that's it!. Here are some Android Apps That Pay You Money.

This can be said as one of the most fascinating applications which are easy to use in India or anywhere else. In simpler words, anyone who is Internet literate can easily use the application to make money just by using it. This app lets you select any activity from the wide array of options available. Herby completing it and making money. It is one of the rewarding android apps that pay you money.
What do you need to do? It is quite simple! You just need to register yourself for a new account through Facebook. After verification, you will be getting paid just for joining. Imagine what it will pay you when you actually start using it.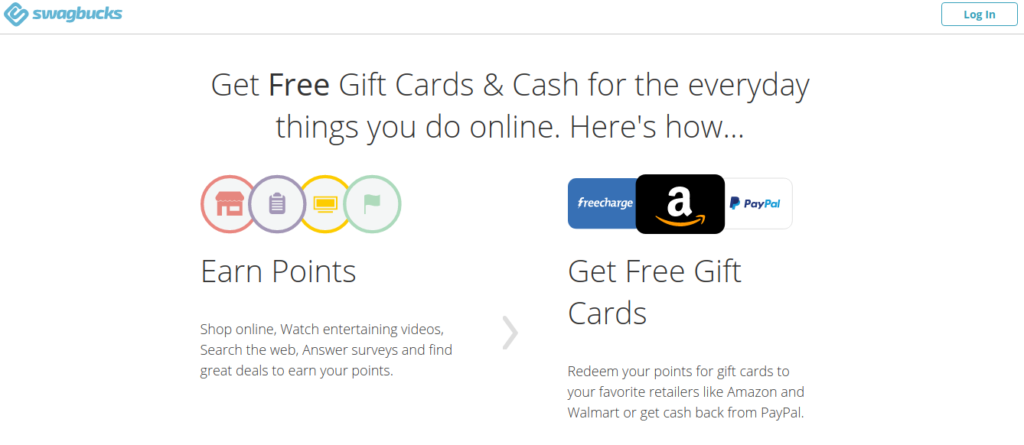 This is one of the most popular money-making apps available in the market. Developed as a mobile app as well as it has a website version of it too. Better known as "SB Answer – Surveys that'll Pay" that could be used on smartphones. These are some of the tasks you need to execute on this earning application which will pay you beginning with
2. Online Surveys
3. Voting in Daily Polls
4. Watching Videos & even
Doing this will get you SB points which can be redeemed for $3 or $25 max. This is all in the form of Amazon, Target, Walmart, Starbucks, and Paypal. Believed to be the most legitimate among all android apps that pay you money.

One of the most well-known platforms offers numerous methods for a user to get the daily tasks completed on their phone and then get rewarded for the same. The app lets you watch interesting videos, play engaging games, and visit interesting new websites along with a number of other activities. These are just some of the most picked and performed activities by the users. Definitely is regarded as some of the best android apps that pay you money.
Just like Swagbucks, it will reward you with points that could be used for redeeming points into money via gift cards. And can be used on various online stores such as Paypal, Walmart, and Target some of the popular online stores where these gift cards get their best value in return to the users. What makes it even better is the Perk.tv which allows you to earn a wave of points just by watching videos on your phone. Hence the most tireless way to make money is from your smartphone.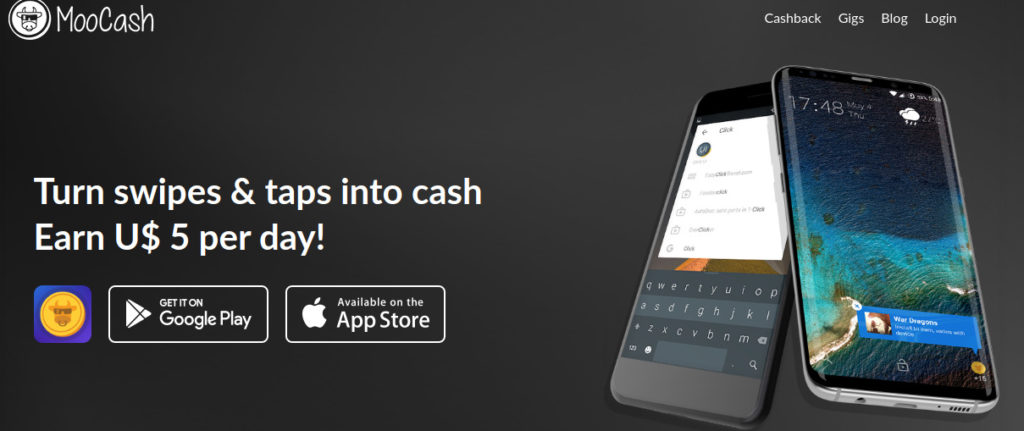 Whether you have a smartphone or a tablet MooCash allows you to make money by installing and using your screen locker. How you must be thinking right? You just need to swipe your lock screen to claim the offer (reward).
For this small effortless task, the users are paid with rewards as coins that can be redeemed into cash via Google Reward Card and Paypal. Users just swipe to claim an offer. After swiping left the users are taken to the promoted application or watch a short video to get the points. Once you have collected 2000 coins it could be redeemed for $2 through Paypal. Gift Cards can be used across platforms like iTunes, Google Play & Amazon.

Who doesn't know this one? It comes from the company that actually owns the Android OS across the globe. It has quite a wonderful application called Google's Opinion Rewards but is available only for Android. One of the most popular android apps that pay you money.
Using this application the users will get points that cannot be used as Cash at all. It could only be redeemed on Google Services such as downloading the paid apps with the points. And if you have sufficient points you can get the premium version of your favorite app for free. For every user that signs up for this application, Google offers at least 20 to 30 surveys per week that could be completed and users get rewarded in the form of points.
This application will ask about your opinion on specific products and services. This gives the companies better insight into product or service betterment. The points can vary anywhere from 0.1 cents to $2. The key thing to remember is that this app and survey all come from Google and can be trusted with closed eyes.
6. Pact

Has it ever struck your mind how to make money while you never ignore your health? This application also goes by the name pact. This wonderful healthy and money-making capable app is available not just for android but also for iOS. Based on the goals according to your capacity to achieve them, you can be rewarded with this app. Just in case you fail to complete your goals then you need to pay other users who are able to do it. Fair enough? If you think you are lazy then stay away from this app. Nevertheless still considered among those android apps that pay you money.

This is the coolest Android app ever which will reward you with points for just downloading the app. When the app is free points are less but if the app is of the paid ones, you will get paid higher. There are sufficient alternatives such as completing a survey on watching a video. As the pay is slightly less you can opt for this if you have a lot of free time but a stable internet connection is a must for downloading applications and ads. Yet another app among the legitimate android apps that pay you money.
8. Scoopshot

No doubt everybody has a smartphone these days. For this one you just need a phone to get started and amidst the wonderful android apps that pay you money. So with your smartphone that has a good camera, you can make money by just clicking pictures. Wondering what use of these pictures will be? These are considered and used by media professionals or websites whether small or huge scale media organizations/. From either a developer, user, or a general point of view this is something wonderful, actually a brilliant way to be ready all the time anytime to just click pictures and get paid for it.

Now Gigwalk is one of a kind and more a personal activity-based mobile app. App users have communities based on their interests. These communities have specific activities that could be completed and get paid for. These activities can last from a few minutes to a few hours. That factor will decide how much you will be paid. Again among some of the android apps that pay you money. All things and mostly everything is done through the mobile app, no need for emails, and entering time on sheets. All the payments are done through PayPal after the client has approved the task completed by you.

Practically in total, there are just 4 activities through which the users can make money with this app. There is a reason why this one stands with the android apps that pay you money. Reviewing brands, products, and services, watching videos, completing surveys, and other brand concerned tasks. The app rewards the users with $10 when they sign up. Cash rebates are something that needs to be unlocked in the first place. So after the cash rebates are unlocked you can buy the products from the online stores. Once you are verified by the app you will be paid either through Venmo or PayPal.
Final Words
So here we are, trying to cover the most legitimate android apps that pay you money with your smartphone. If you have comments or any thoughts about it please drop them in the comment section.
Suggested:
7 Reasons Why Android Apps Fail?