Developers using hybrid frameworks have been a recent trend, this is especially true in reaching more users in different...

Twitter, tinder, Forbes, Pinterest, etc., are some of the world's top leading enterprises, ruling the digital world via progressive...

What are Tasker Profiles? Tasker is an automation application that was developed for the Android platform. João Dias is...

Crossword Apps puzzles were a trend for game enthusiasts since 1913 in the US. It has been adored by...

If you are a sports fan, you would definitely hear of the elegance and fun of fantasy sports platforms....

When you are planning to develop a mobile app for your business, the most complicated decision to choose between...

If we talk about eWallet applications, the first thing that we need to remember is the strong digital presence....

Nowadays, some users reporting that their Android or IOS devices messaging apps are not working correctly, they are unable...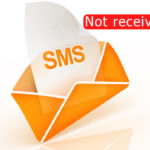 Apps make life easy, but not all of the investment apps are what they purport to be. So let's...