Why are entrepreneurs so keen to start their own grocery delivery app? A number of businesses are entering the...
When we talk about using AI and machine learning in the real estate industry, some may imagine a house...
There are numerous laborious procedures involved in developing an app and releasing it on the Apple App Store. But...
Education is the foundation of the personal and professional growth of an individual, and that's why education app development...
In today's highly competitive and digitally connected business world, companies, including the financial services sector, adapt to evolving technologies...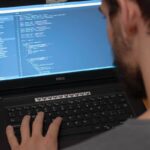 Until recently, most of the developers that have to write codes for browsers have to use no other programming...
We are in the year 2023 and smartphones have been around sometimes. When Steve Jobs, first launched iPhones no...
As a business owner, there are many technology decisions you have to make. In the age of mobile and...
Are you running a grocery operation offline? Do you want to enhance the way it makes deliveries to customers?...