Blockchain Apps have been in demand, so no surprise these apps are emerging incredibly. These apps are not only...
A mobile application is the most powerful tool that allows businesses to reach their target customers easily. These apps...
Software developers constantly need to update themselves with the current technology. Node.js has emerged as the top framework for...
Businesses are able to successfully deliver their services using cloud computing and subscription-based monetization models because of SaaS advancement....
Meta Threads highly anticipated competitor to Twitter made its debut on July 5 and experienced a remarkable surge in...
An alternative to Emby and Plex, Jellyfin is a free, open-source media server that allows its users to manage,...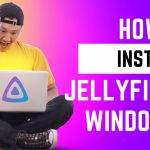 User-friendly apps are very popular these days. Advanced mobile technology has hastened this pace and it has made it...
Why are entrepreneurs so keen to start their own grocery delivery app? A number of businesses are entering the...
When we talk about using AI and machine learning in the real estate industry, some may imagine a house...